UM, Hello?! Is Angelina Pivarnick Still Married After Her Dramatic TV Wedding?
Are Angelina Pivarnick and Chris Larangeira still married? The two documented their nuptials on Season 3 of 'Jersey Shore Family Vacation.'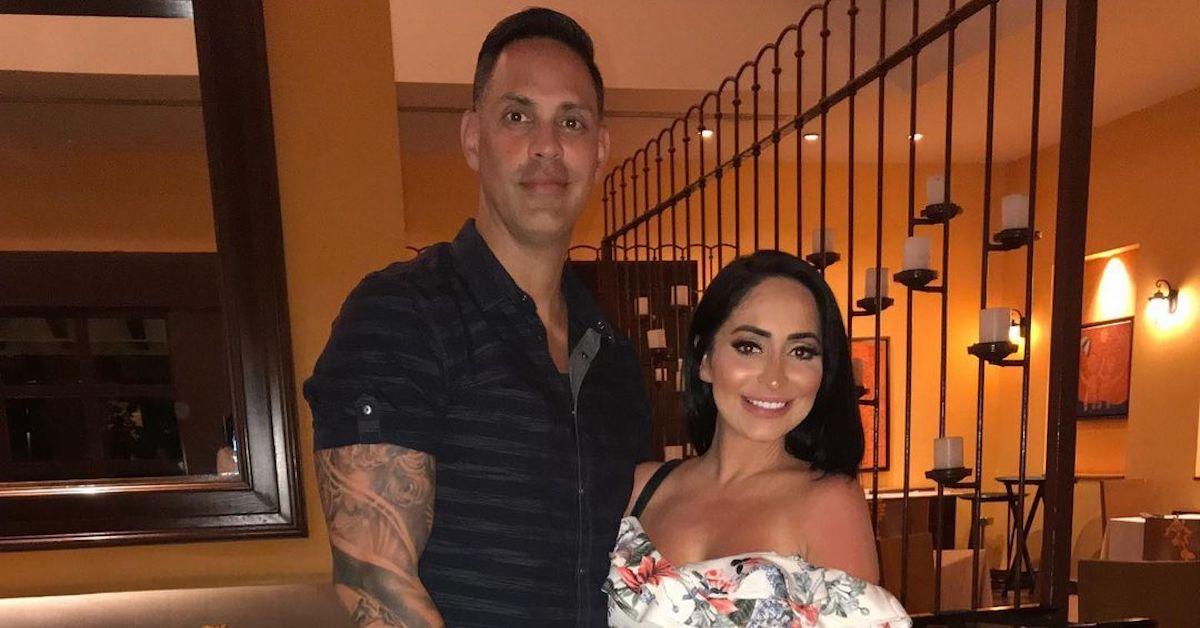 Despite leaving the Jersey Shore house two times during the show's initial run, Angelina Pivarnick proved that she was committed to being part of the cast when the reality series was rebooted in 2018 as Jersey Shore Family Vacation.
Since Family Vacation began, Angelina has filled the void left behind by Sammi "Sweetheart" Giancola, who chose not to return to the show. She even had her co-stars, Deena Cortese, Jenni Farley, and Nicole Polizzi, serve as bridesmaids in her 2019 wedding.
Article continues below advertisement
Angelina's nuptials to Chris Larangeira served as a major driving force for Season 3 of the MTV revival, and the former EMT became enraged at her bridesmaids/co-stars when they gave an inappropriate speech at the reception. The incident caused Nicole to quit the show altogether.
With all of the drama that went down at Angelina's wedding, some viewers have wondered: are Angelina and Chris still married? Keep reading to find out if the pair has made it through their first year of marriage.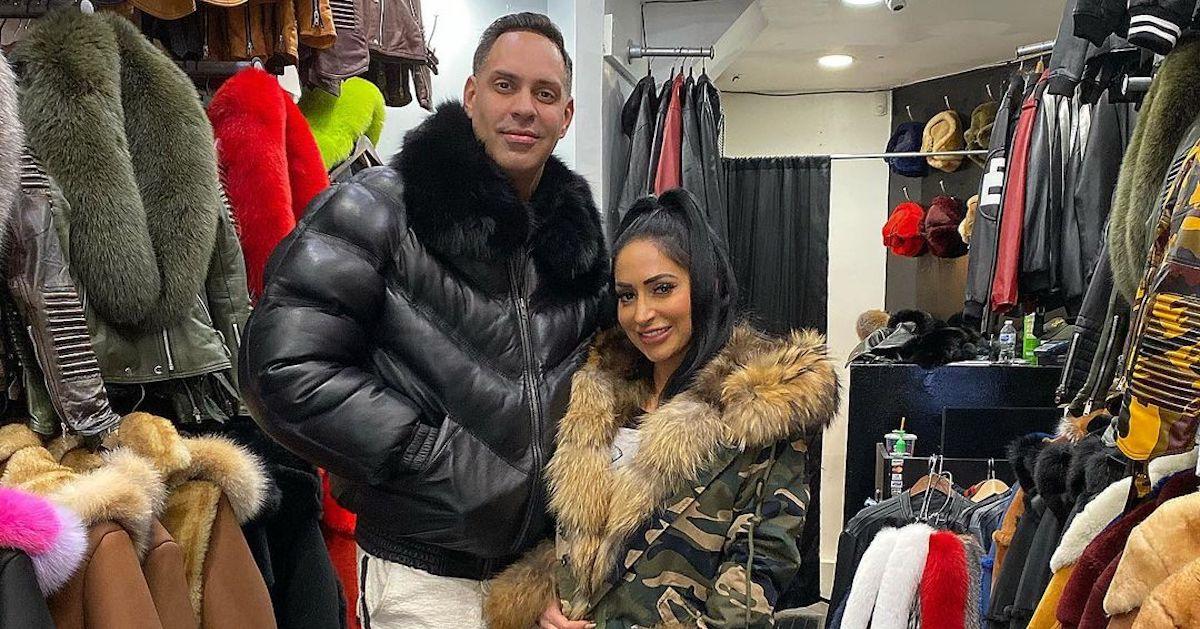 Article continues below advertisement
Are Angelina and Chris from 'Jersey Shore' still married?
Though Angelina does frequently post on her Instagram page, she rarely puts content up with her husband. The reality star last posted a photo from her wedding (sans Chris) in September of 2020, while her last photo with her husband was a group shot from June of 2020.
Similarly, Chris also has not put up a photo with his bride since the summer of 2020.
The two may not publicize their love online, but they are still married. Angelina has worn her wedding ring in more recent photos. She also promoted MTV's "Unshoregettable Wedding" special in November of 2020, which showcased her nuptials to Chris.
In the summer of 2020, fans speculated online that Angelina had ended her marriage to Chris when she hung out with some of the women featured on Vinny Guadagnino and Pauly D's dating show, Double Shot at Love.
Article continues below advertisement
While Angelina was putting up content with the other women, Chris posted an Instagram story of him lying down with his cat. He captioned the shot, "All I need in life," which some took to be a subtle hint that there was trouble in their relationship. Angelina then spoke out about how she doesn't feel a need to validate her union for the public.
Article continues below advertisement
"This is my cat, Angelina, everyone, and Chris is saying all he needs is Angelina. Meaning he has two, lmfaooo. Stop writing fake news about us," she said in an Instagram story, per CheatSheet. "Thank you. [Chris] and myself are laughing at all this fake news, and realize we must be doing something right for people to keep talking about our relationship."
The two are set to celebrate their first wedding anniversary on Nov. 20, 2020.
What does Chris Larangeira do for a living?
When he's not keeping Angelina in check on Jersey Shore Family Vacation, Chris works in sanitation. Back in 2018, when the couple first got engaged, Angelina discussed Chris's career with People.
Article continues below advertisement
"He is older. And he's a sanitation worker, which is hysterical, because you know how I love garbage bags," Angelina shared. As viewers will remember, Angelina went to the original Jersey Shore house without suitcases. She, instead, packed her belongings in trash bags.
"It's hysterical that I'm going to marry a garbage man," she continued. "And he's so cute. He's like 6'3," he's jacked, he's tan and he's Portuguese and Italian."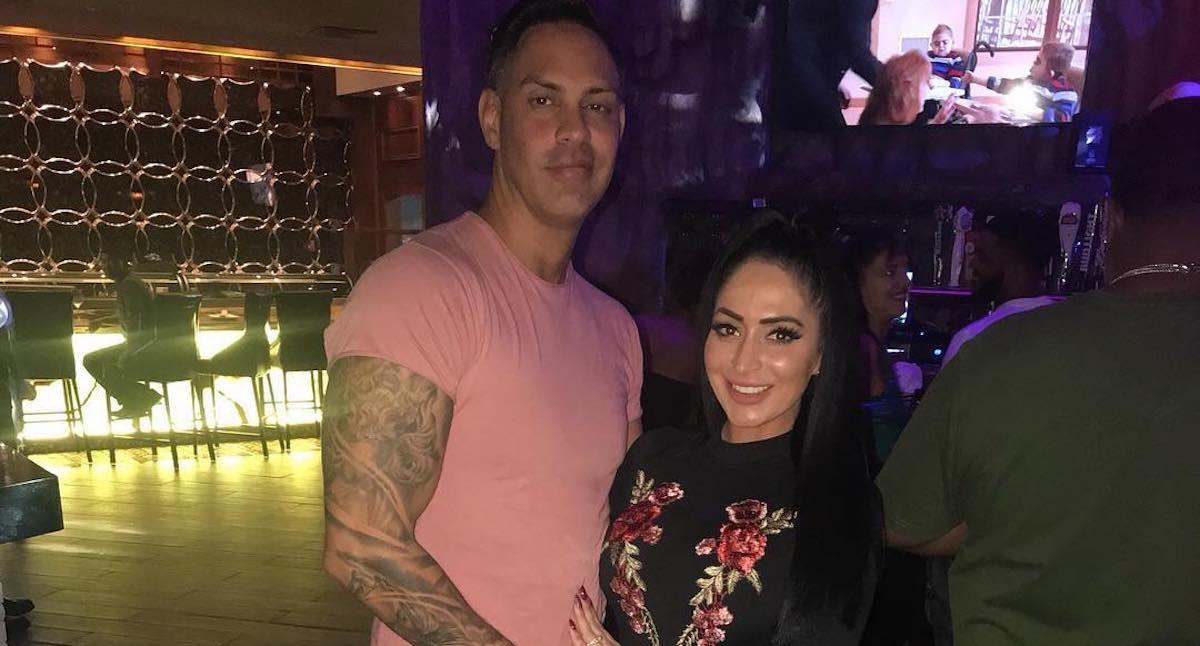 While some fans have shipped Angelina with Vinny over the years, it's clear that she found her match in Chris.
Jersey Shore Family Vacation airs on Thursdays at 9 p.m. on MTV.