Angelina Pivarnick From 'Jersey Shore' Has a Job That Can Save Your Life — Watch Out, Vinny
What does Angelina from 'Jersey Shore' do for a living? Inside the reality star's career and how she made money when she wasn't on the show.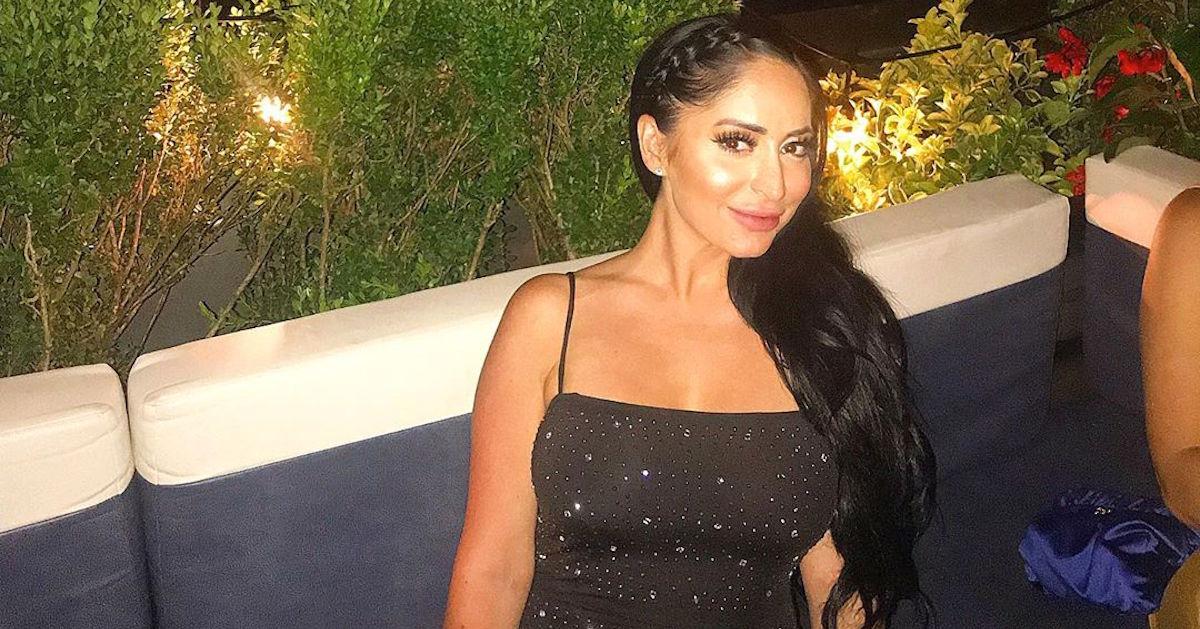 Angelina Pivarnick had a brief but memorable stint on several episodes in the first two seasons of Jersey Shore. She made a lasting impression by yelling, "Um, HELLO" to the guys at the Shore house after they brought girls home and let them hang out in the jacuzzi. Angelina was also known for the nicknames her castmates gave her, like the "Staten Island Dump" and a "dirty little hamster."
Article continues below advertisement
When it was announced that Jersey Shore: Family Vacation was coming out in 2018 and Sammi "Sweetheart" Giancola said she wouldn't return, there was a new place for Angelina on the show. But what was she up to in the years between her appearances on the MTV show? What does Angelina from Jersey Shore do for a living? All the details on the other shows she appeared on and her role as an EMT now.
What does Angelina from Jersey Shore do for a living? 
Though Angelina ultimately was unsuccessful as an original member of the Jersey Shore family, it didn't mean that she was done with reality TV.
She first appeared as a wrestler on Total Nonstop Action Wrestling in 2011, but she did not win. She next got a Shore-themed tattoo on the TLC show NY Ink before she was asked to appear on the first season of the VH1 show Couples Therapy.
Article continues below advertisement
Angelina appeared on Couples Therapy with her now ex-boyfriend Chris Nirschel. The two had only been together for two months before going on the show, and they already had a lot of issues.
Chris was a contestant on the seventh season of The Next Food Network Star, but he got eliminated for his explosive on-set behavior. He and Angelina fought about Chris' womanizing ways, and how she was unable to trust him. The pair split soon after the show.
Article continues below advertisement
Angelina did also try to have a music career starting in 2011 with singles called "I'm Hot," "Serendipity," and "Gotta Go Out." Her music identity was "Miss AP." When her music career didn't go anywhere, Angelina focused on getting a more stable job.
Angelina revealed that she was an EMT for the FDNY in 2018 and she was working on Staten Island. She had previously spoken out about wanting to do something with her life that could help others, and it seems like she did just that. She has taken time off to film the show, as she became a regular on the second season of Jersey Shore: Family Vacation.
Article continues below advertisement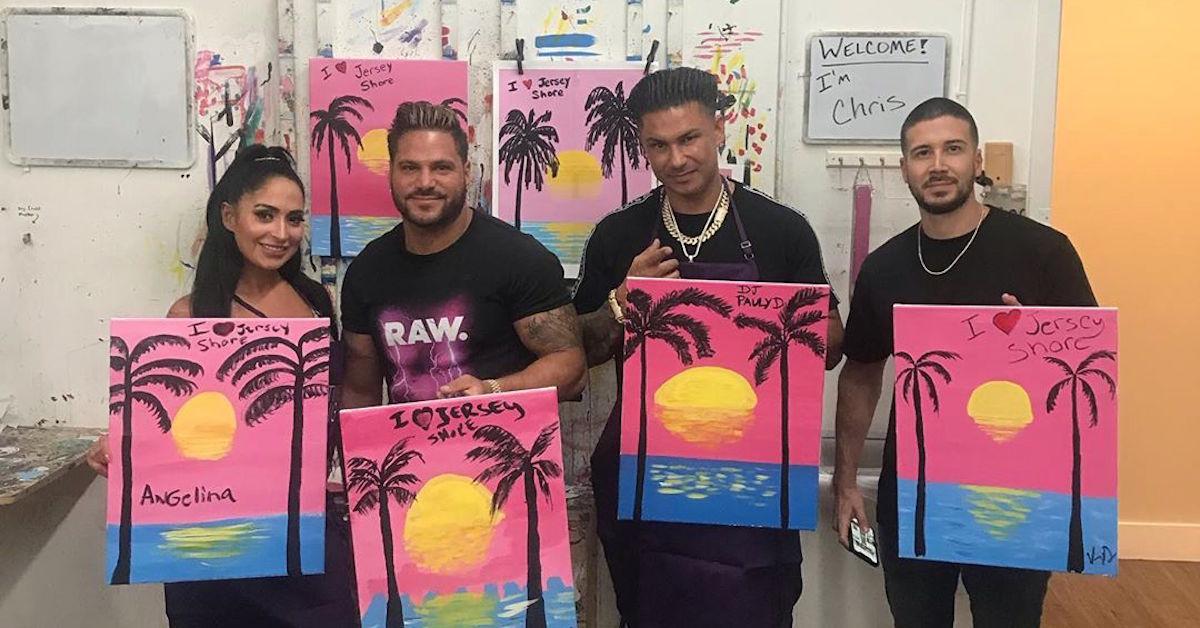 The reality star is said to have a net worth of around $2 million, which includes her various TV appearances, her sponsorship deals on Instagram, and her more regular role on the reboot.
Article continues below advertisement
When is Angelina getting married?
Angelina seems to have a thing for guys named Chris. Though she broke up with Chris Nirschel, she did find love with another Chris. She got engaged to Chris Larangeira in January of 2018. She has spoken about having a long engagement because she had previously been engaged twice before.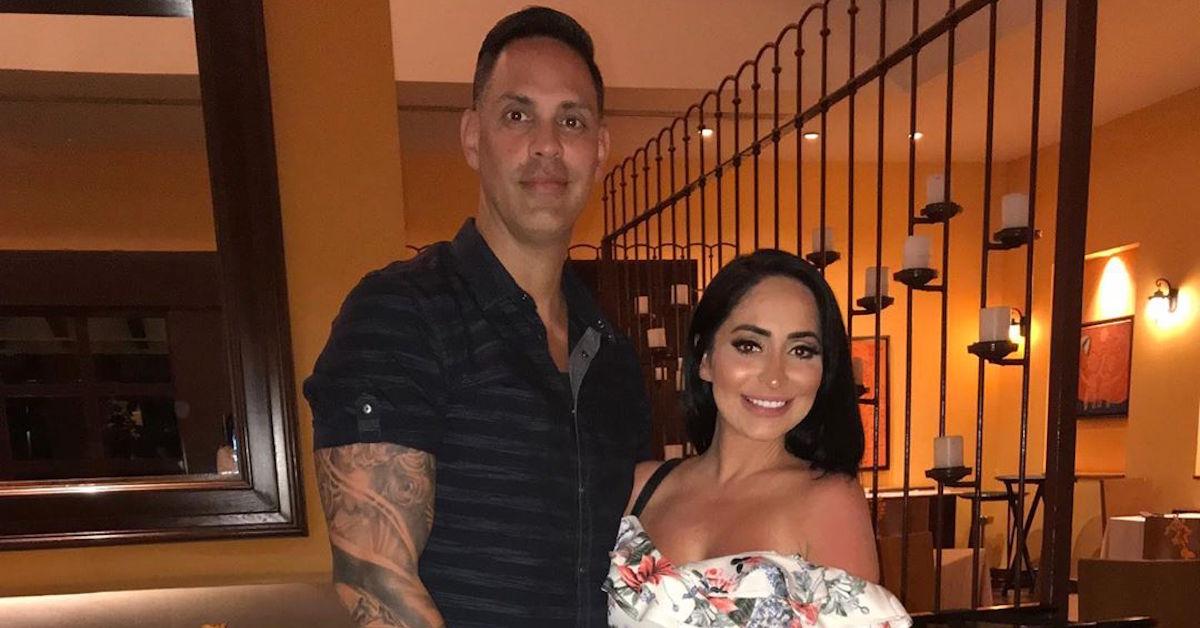 Article continues below advertisement
Her long engagement has been the butt of many jokes on the show, with her castmates continually asking her if she's actually engaged. Chris was her date to Mike's wedding, which aired in part on August 8. Angelina later said that she is now waiting until Mike "the Situation" Sorrentino gets out of prison before she will walk down the aisle.
She wants Mike to be a part of her big day. Angelina also said that she has talked to production about filming her wedding. Perhaps it will be a storyline for next season.
Jersey Shore: Family Vacation airs on Thursdays at 8 P.M. on MTV.