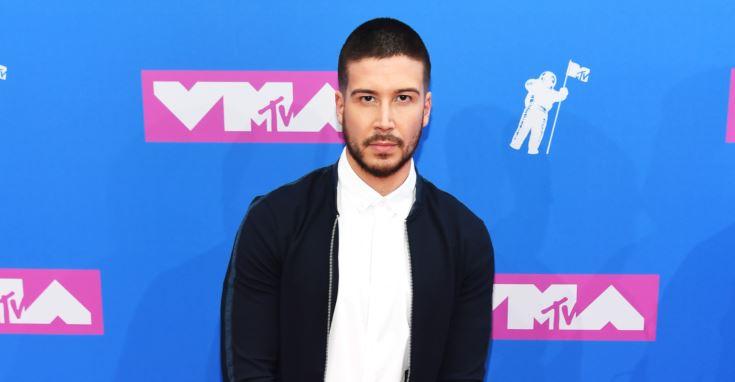 'Jersey Shore' Star Vinny Guadagnino Opens Up About Finding Love on Reality TV
The new MTV reality series Double Shot at Love follows DJ Pauly D and Vinny Guadagnino as they filter through a house full of 20 women looking for "the one." Yes, the Jersey Shore stars have put their playboy statuses aside and buckled down in search of a committed relationship.
Article continues below advertisement
The real-life BFFs ventured into the MTV show hoping to finally find their dream girls. So, after being single since last April after ending his relationship with Elicea Shaynn, what is Vinny searching for in a girlfriend?
"I am a very complex person — there are elements to me that are nerdy, then there are elements to me that are ratchet," he told People. "So, I like someone that has all that balance, someone that I can binge-watch some nerdy documentaries with, but then knows how to dance and twerk in the club."
As to who the Jersey Shore is searching for in the dating show, the 31-year-old added, "I also want someone who's independent, who isn't in it for the wrong reasons. She has to have so much of her own career going on, she doesn't need me for anything. I want to be her fan."
Article continues below advertisement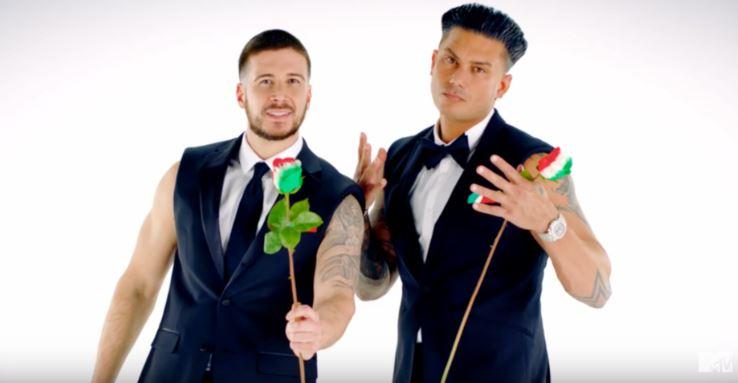 So, who is Jersey Shore star Vinny now dating post-show? 
Article continues below advertisement
While his relationship status remains questionable, Vinny spoke with People about dating on a reality show alongside his bestie Pauly D. Luckily, the guys didn't feud over being into the same girl. And, if you're a fan of the hit MTV show, you know that these bros are all about sharing.
"There were some that were [for] Pauly, there were some that were [for] Vinny and there were some we called 'swing states,'" Vinny said. "But he's like my brother, we don't really fight."
He continued to explain that the girls also have a choice in who they date. "We can date them, they can date us, and then they have the power to choose which one they like. We're so opposite, so if someone really does like Pauly, she really isn't for me."
Article continues below advertisement
As for a type of girls that Vinny is physically attracted to, he prefers "mixed races, or different ethnicities." He explained during an interview with The Cut: "[I like] the opposite of me. I've only dated like, one Italian girl." While he's physically attracted to a certain type of look, the reality star also values being able to open up on an emotional level to someone.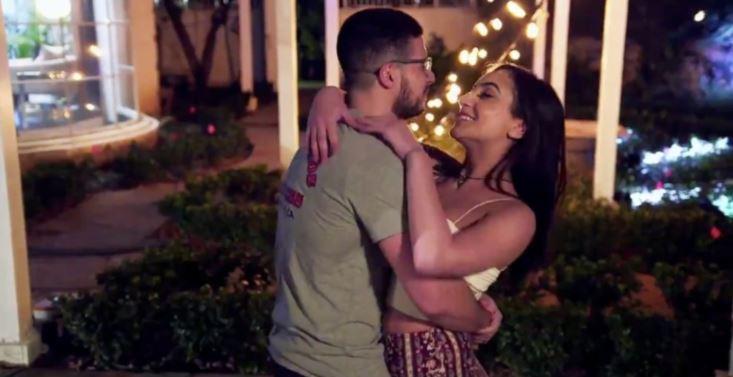 Article continues below advertisement
He also revealed that the task of being vulnerable during the reality love show was a difficult feat.
"I don't like being the center of attention. I've talked to multiple women on a non-emotional level, but I can only share my feelings with one person, so it took a lot for me to really date and be vulnerable and give my true feelings to multiple women at the same time," he said during an interview with Entertainment Weekly. Adding, "I'm not going to lie, I didn't really like the feeling of it, but that's just who I am and I think the girls noticed that and that's why they felt comfortable around me too, because they knew I wasn't trying to be a player."
 Who is Vinny's ex-girlfriend Elicea Shaynn? 
Fans first met Elicea Shaynn during the intro package for Jersey Shore: Family Vacation. However, their relationship quickly took a wrong turn when she heard that Vinny was flirting with other girls while filming in Miami with his castmates.
Article continues below advertisement
The fighting seemingly continued off-screen and the two called it quits in April 2018. Telling Us Weekly of their split, Vinny explained at the time: "I love her. She's a great girl. Long distance... She's in California and I live in New York. It's just too hard to keep up. I don't regret anything. I really care about the girl."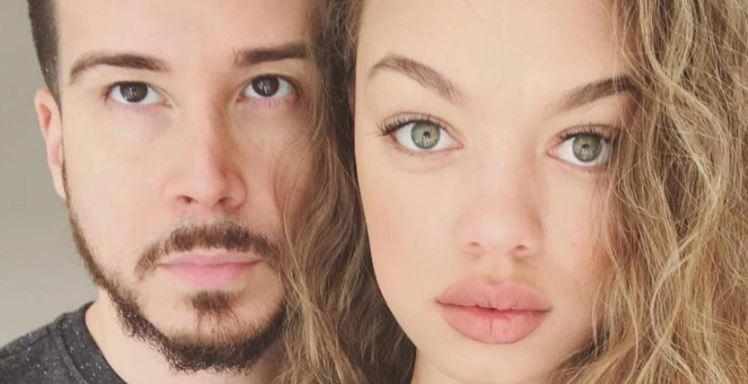 Article continues below advertisement
After their breakup, Elicea posted in November 2018 that she got accepted into nursing school. "Although, I've had one hell of an emotionally trying year, it's taken me longer than I had planned, my plan has changed several times, and I've had some road blocks along the way, I've persevered! I hope this motivates someone struggling to keep pushing forward," she posted alongside an Instagram photo of her acceptance letter.
Watch new episodes of Double Shot at Love on Thursdays at 8 p.m. ET on MTV.