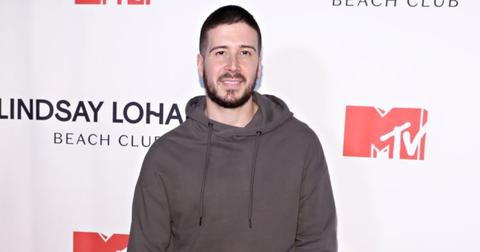 'Jersey Shore' Star Vinny Guadagnino's Ex-Girlfriend Is Living Her Best Life
By Gabrielle Bernardini

Updated
You can't fall in love at the Jersey Shore has always been the motto for MTV stars DJ Pauly D and Vinny Guadagnino. But, 10 years later, these guidos are putting their one night stands behind them and are looking for a meaningful relationship. Yes, we're serious.  
Double Shot at Love With DJ Pauly D and Vinny follows the two besties as they search for committed relationships in a house full of 20 single women. Apparently, smushing (hooking up) with random women is a thing of the past. "I'm over the one-night stands," Vinny told The Wrap. "They really do nothing for me, and most of the time I'm out in a club now, I come home and I just go to bed by myself. I'm like damn, I wish I had someone meaningful to share this with." 
During the 2018 reboot of Jersey Shore: Family Reunion, the Staten Island-native was dating Elicea Shyann. However, the two did not split on good terms.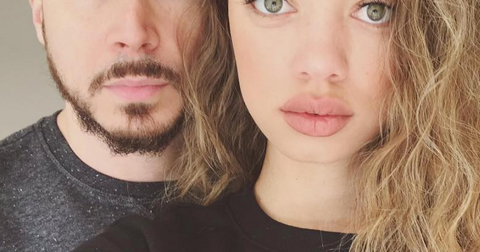 Who is Elicea and how did she meet Vinny? 
Audiences were introduced to Vinny's former girlfriend during his intro package of Family Vacation. She was in his Staten Island home saying goodbye to her beau amongst his family members. 
Audiences were introduced to Vinny's former girlfriend during his intro package of Family Vacation. She was in his Staten Island home saying goodbye to her beau amongst his family members. While their relationship was documented in since-deleted Instagram posts, the social media model saw her boyfriend (at the time) off to live his life in Miami.  
And, as Vinny mentioned during the show, it was his first time at a Shore house that he was not single. Throughout the series, Elicea and Vinny were captured on camera relentlessly fighting — especially after Vinny decided to pick up a stripper.
"Would you like a guy picking me up at a club? I don't think so. That's flirting. I want you to just understand my perspective," Elicea told Vinny over the phone after he confessed.  
In the end, their romance deflated faster than Snooki's poof.   
Why did Vinny and Elicea break up?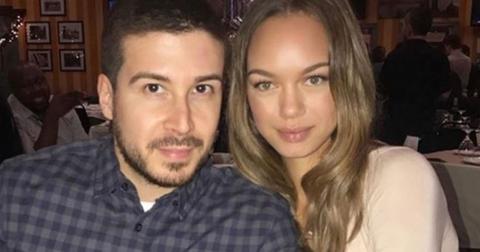 While Vinny and Elicea were in a committed relationship throughout the filming of Jersey Shore: Family Reunion, the reality star confirmed the two called it quits in April 2018. And, judging from her response to her ex-boyfriend's actions on the show, she certainly was no longer a fan.  
"Here's some free promotion!!!! for the trash everyone loves to watch. I'm a real f--king person who wakes up DAILY to more and more bulls--t and heartache," Elicea wrote in a since-deleted Instagram post alongside a clip of the MTV show. Her heartache-filled social media rant continued as she reportedly posted more pictures of her ex, captioning one, "Humiliation disrespect zero empathy lol it's truly AMAZING. Everyone lives for the drama watching good things go to s--t." 
While filming in Miami, cameras captured Vinny flirting with countless women and getting waitresses' phone numbers. However, the Double Shot at Love star claimed that distance was a key factor in their split, telling Us Weekly in April 2018: "I love her. She's a great girl. Long distance... She's in California and I live in New York. It's just too hard to keep up. I don't regret anything. I really care about the girl." 
 Where is Elicea now? 
It has been one year since her split with the Jersey Shore star, and the Instagram model certainly seems to be doing well.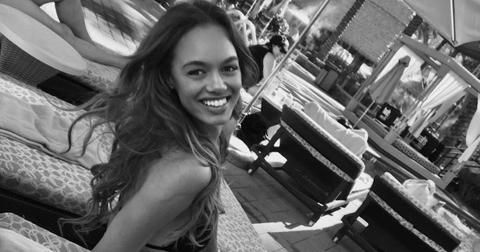 While she hasn't posted about finding love again, Elicea revealed that she was accepted into nursing school. "Here I'm holding my very first acceptance letter to nursing school," she wrote in a November 2018 post. "After a year of care taking bedside for patients ranging from rehab to hospice, completing my prerequisites, and now working in medical detox, I can say I've come quite a long way and learned way more than I could have anticipated." 
She continued: "Although, I've had one hell of an emotionally trying year, it's taken me longer than I had planned, my plan has changed several times, and I've had some road blocks along the way, I've persevered! I hope this motivates someone struggling to keep pushing forward." 
Watch the season premiere of Double Shot at Love tonight at 8 p.m. ET on MTV.