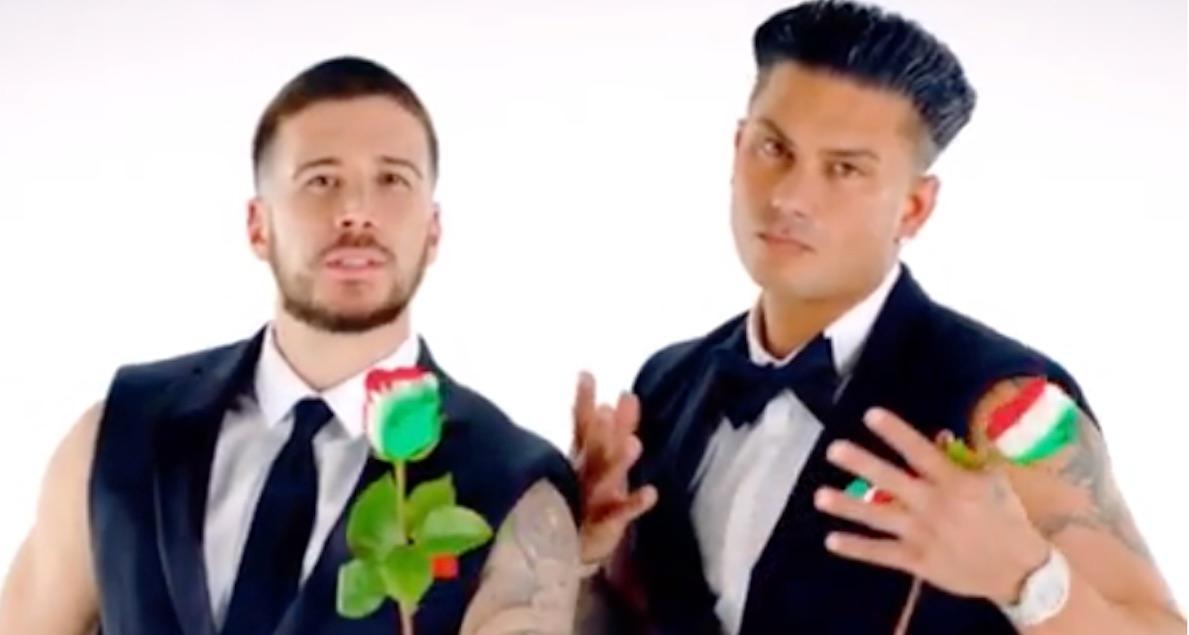 Pauly D and Vinny's 'Double Shot at Love' Girls Are Already Very Popular on Instagram
It looks like DJ Pauly D didn't find "the one" with a Megan Fox lookalike on Game of Clones — so now, he's looking for love on a reality dating show alongside his Jersey Shore BFF Vinny Guadagnino.
MTV is rebooting Double Shot at Love — remember Rikki and Vikki Mongeon? — featuring the famous guidos in an attempt to find them their perfect meatball. "Sometimes the Bachelor life isn't for every-buddy," a first look at the show explains before Vinny asks, "Will you accept these bros?" The Italian flag-colored roses also accented Pauly D and Vinny's sleeveless tuxedos perfectly.
While we are sure that each of the 20 girls who will compete on the show are gym, tan, laundry experts — and know the importance of t-shirt time — some of these contestants look like they came straight from the boardwalk for their chance to date Jersey royalty. And we're here for it. Keep scrolling to see all the lucky ladies who will appear on Double Shot at Love when it premieres Thursday, April 11.
Article continues below advertisement