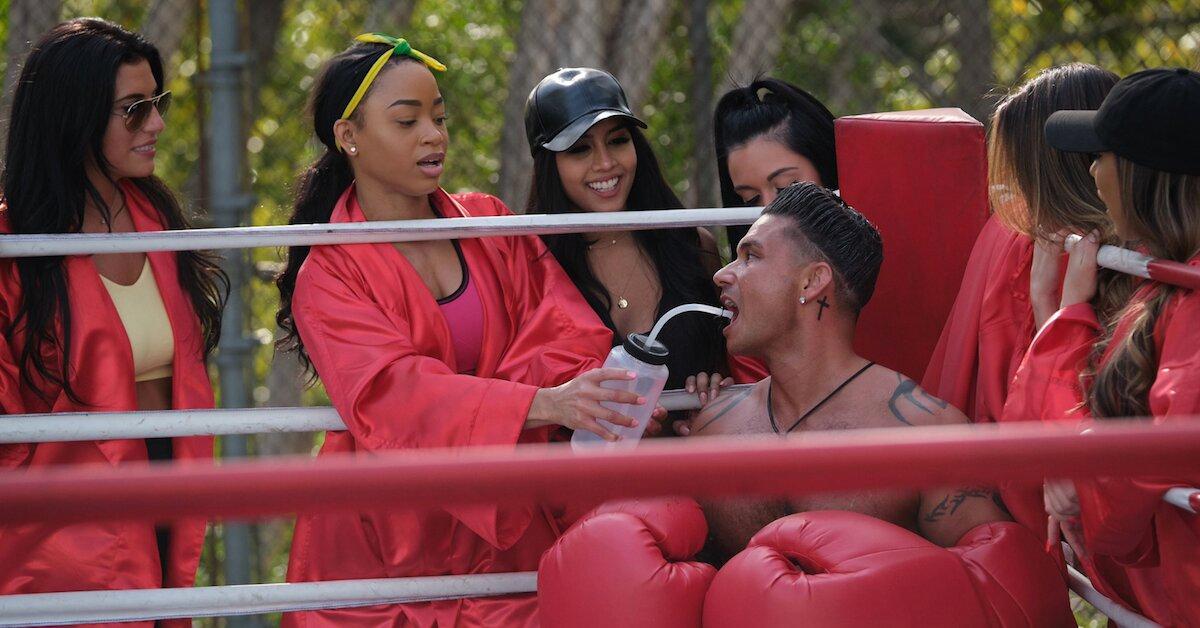 'Double Shot at Love' Star Nikki Hall Has Staked Her Claim on Pauly D
Both the DJ and his co-star, fellow Jersey Shore alum Vinny Guadagnino, were immediately attracted to Jamaican-born beauty Nikki Hall when she stepped out of the cab on Night 1.
Article continues below advertisement
"The minute [she] walked out of the car, I'm like, yo, that girl's sexy," Vinny admitted in the first episode. But ultimately, Nikki decided to pursue a relationship with Pauly, who eagerly obliged.
Here's what we know about the Los Angeles resident and her knack for stirring up drama.
Nikki's already made some enemies in the Double Shot at Love house.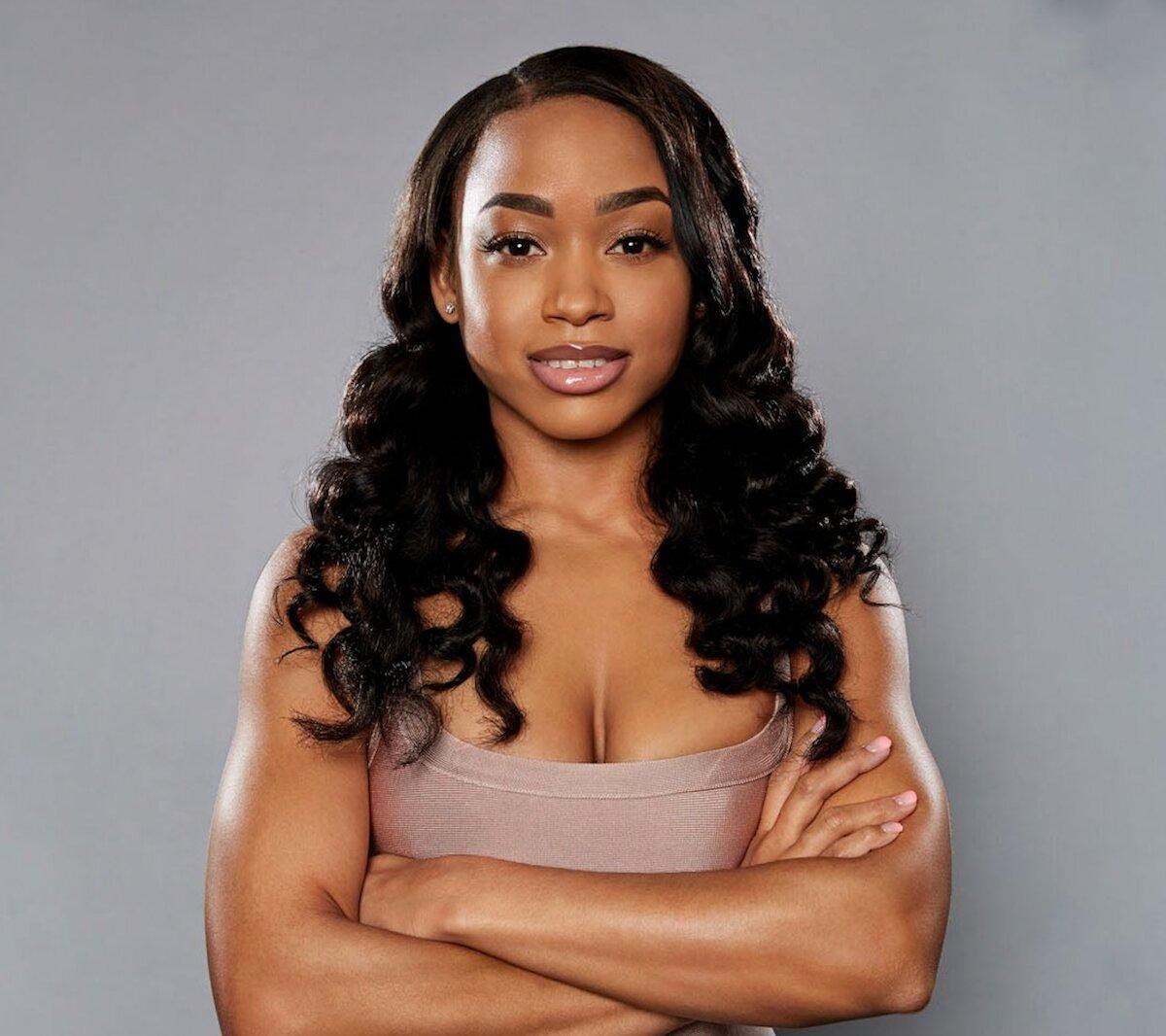 Article continues below advertisement
When viewers were first introduced to the 26-year-old, her confidence radiated from the TV screen. "I'm sassy and I like to be daring," she told the camera. "I'll chase a guy when I know that he's gonna be mine. I like the competition when I'm winning."
Her no holds barred attitude caught Pauly's attention early, and Nikki became the first woman to secure a kiss from the 38-year-old. When fellow Pauly D fan girl Derynn Paige caught the duo in the act, she didn't waste any time telling the other ladies about what she witnessed.
Instead of admitting to the group that she and Pauly made out, Nikki skirted the topic, infuriating several of the other girls. "I hate liars, so when Nikki was lying to me, I was like, all right, got you checked off my list," cast member Marissa Lucchese said in a confessional.
While live-tweeting the latest episode, Nikki explained why she was so cagey about the hookup. "I had 9 people asking me if I kissed the guy... Like, leave me alone! It's not your business," she wrote. "I wanted to keep that moment to myself! POINT. BLANK. PERIOD!"
Article continues below advertisement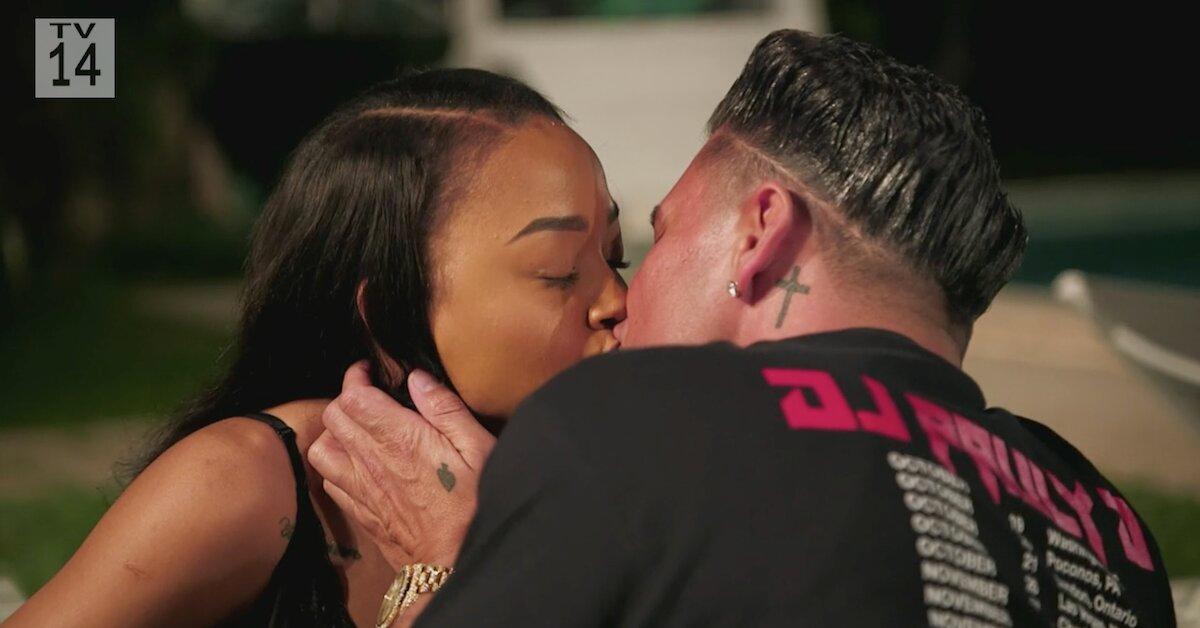 Based on her social media comments, it looks like Nikki is fully embracing her role as the villain. "I'd rather be the bxtch that's talked about than the miserable bxtch talking," she tweeted.
Article continues below advertisement
Nikki is ready to find love — even if it's on TV.
The brunette bombshell hasn't been in a relationship that's lasted more than six months, but she is fully committed to finding something serious.
"I dont want to fall in Love with anybody. I want to walk hand in hand KNOWINGLY into Love. On purpose, intentionally, with someone who equally wants the same," she told followers. "To fall would imply that Im descending into something Im unprepared for. I want to CHOOSE it everyday."
Right after their kiss, Nikki even asked Pauly when he wants to get married, which threw the MTV star for a loop. "One day," he answered, which makes us wonder whether the fitness enthusiast will scare him off with her questions about the future.
Article continues below advertisement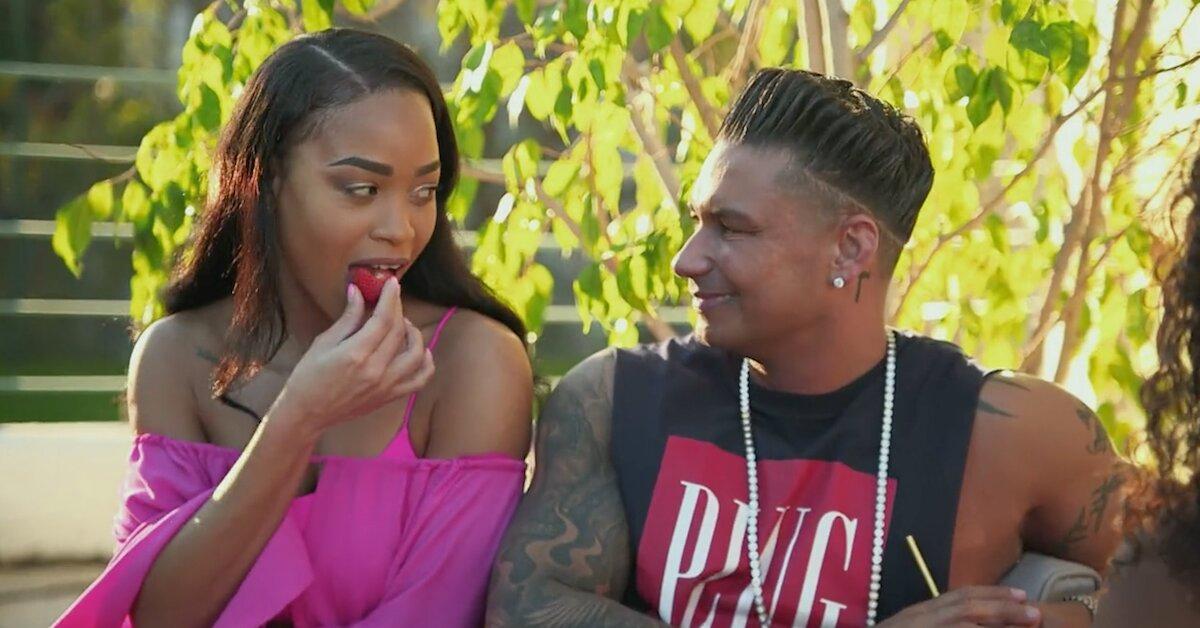 Nikki's clinginess already sort of got her into trouble with Pauly, who had to remind the stunner that she's not the only girl he's dating. "Nikki, are you good with this?" the father-of-one asked. "I'm okay with this," she assured him. "It shouldn't be this hard. But I'm not gonna go anywhere."
Will Nikki be able to stay sane in this type of environment? Tune in to MTV's Double Shot at Love on Thursdays at 8 p.m. ET to find out!