Is Snooki Really Leaving After Season 3 of 'Jersey Shore: Family Vacation'?
Is Snooki leaving MTV's 'Jersey Shore'? The reality star talks about her future on the popular reality series and why she's ready to "quit."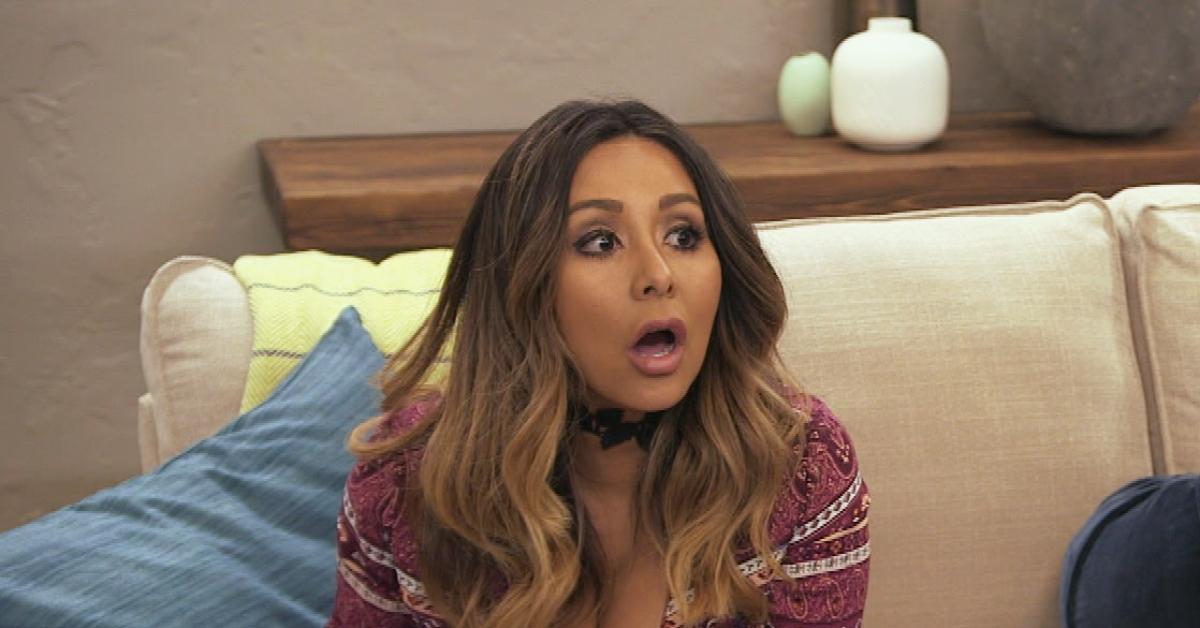 They're back, b---hes!
Everyone's favorite guidos/guidettes have reunited for another season of Jersey Shore: Family Vacation. In Part B of Season 3, housemates Pauly "DJ Pauly D" Devecchio, Jenni "JWOWW" Farley, Angelina Pivarnick, Nicole "Snooki" Polizzi, Vinny Guadagnino, and Deena Nicole Cortese (finally) welcomed back their brother Mike "The Situation" Sorrentino, who was released from prison in September 2019.
Article continues below advertisement
"Every family member is home," Vinny said in the Feb. 27 premiere. In Season 3, the cast will party in New Orleans for Angelina's bachelorette, celebrate Jen's divorce from Roger Mathews, and return to the place that started it all... the Jersey Shore in Seaside Heights.
And, it is likely going to be the last time the gang is all together.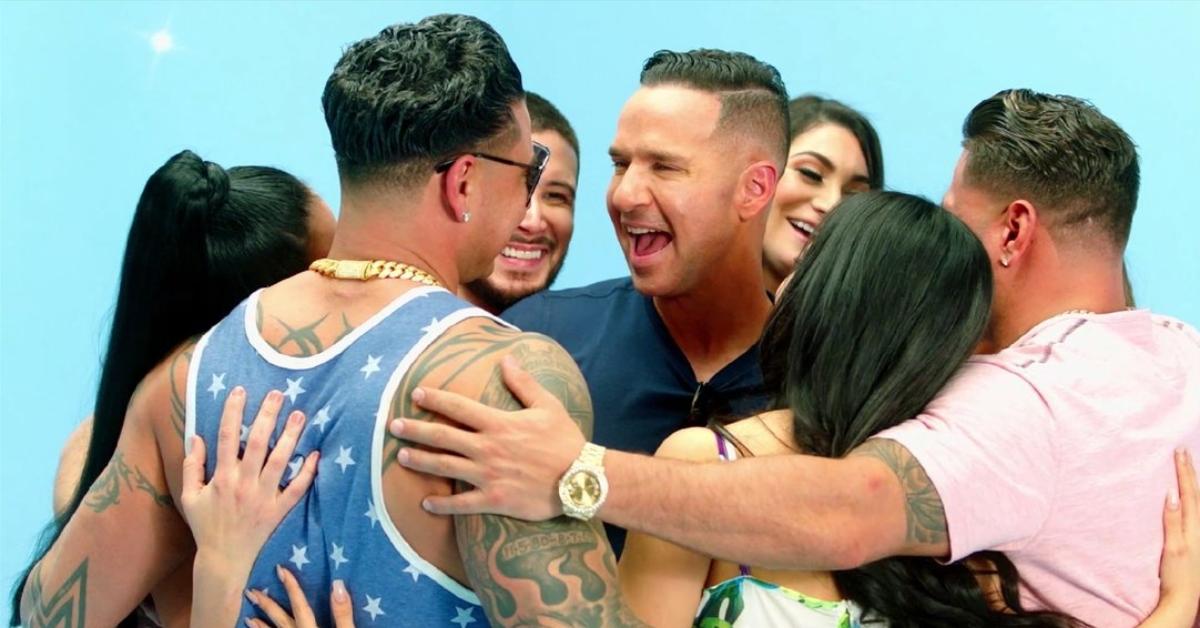 Article continues below advertisement
Is Snooki really leaving MTV's 'Jersey Shore'?
While fans will witness the pint-size guidette drinking alongside her co-stars in the upcoming season of Jersey Shore, it seems this may be the last time Snooki gets wasted for MTV cameras.
In December 2019, the reality star announced on her podcast It's Happening With Snooki and Joey that she is retiring from the popular series.
"I just can't do it anymore," the 32-year-old stated. "Like, literally, leaving my kids to film it is really, really hard on me... I try and quit every single day. The poor producers are like, 'Dude, are you going to quit this time?' I quit every single time we film because I just hate being away from the kids."
Article continues below advertisement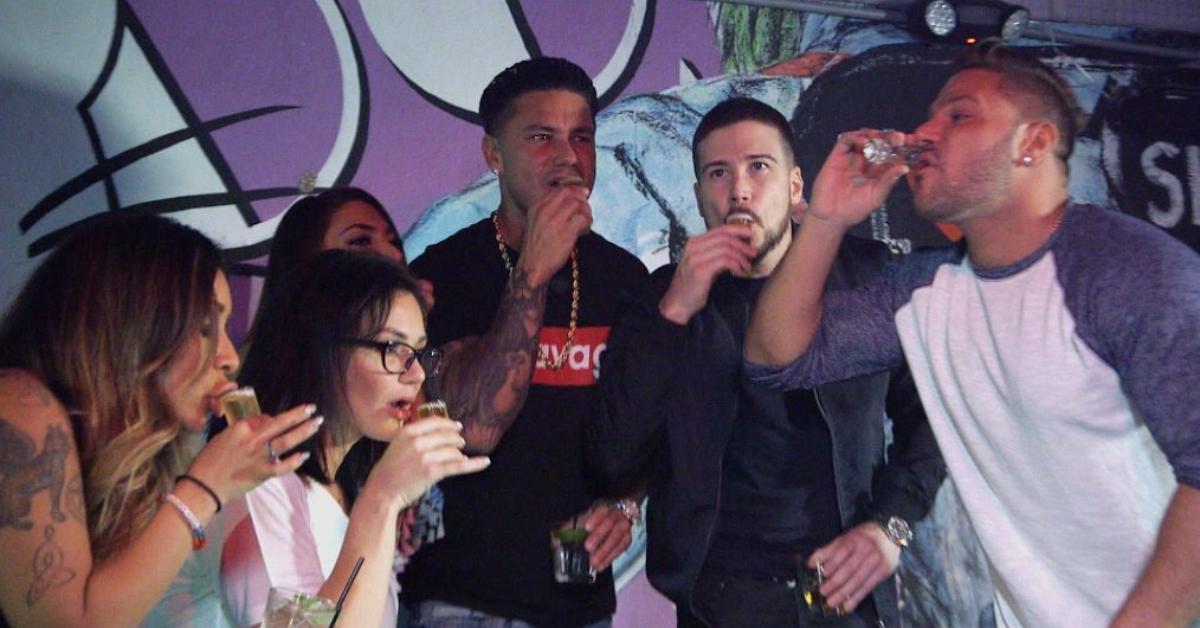 Snooki explained that she does not like spending time away from her husband Jionni LaValle and their three kids: Lorenzo, 7, Giovanna, 5, and Angelo, 9 months.
And, the mother-of-three seems to have become jaded with all of the drinking. "I don't like partying, like, three days in a row," she said. "It's just not my life anymore. And I want to be home with the kids. I don't mind a here or there going to a dinner or whatever, but it's just really hard for me to leave the kids and film the show. That's one reason."
Article continues below advertisement
Aside from not wanting to spend huge chunks of time away from her family, she is also over the "drama" that the show brings to the small group of friends. "When I leave my kids and I film the show, I want to have a good time and I'm putting myself out there and I just want to come off as a good person," she explained.
Article continues below advertisement
Adding, "And lately on the show, it's been very drama. Our show, Jersey Shore, is about family and making fun of each other and having a good time and laughing and just knowing that it's all in good fun. And lately, it's just like everything is so serious."
One of the more dramatic moments that will occur in Part B is the speech given by Snooki and Deena at Angelina's wedding. According to reports, the two, who were bridesmaids, delivered a mean-spirited speech that left the bride in tears.
While it will be sad to no longer witness Snooki's hysterical one-liners, her ability to always fall down (even on a flat surface), or her knack for getting wasted on any given afternoon, at least we have one final season to soak it all in and say goodbye.
Jersey Shore: Family Vacation airs on Thursdays at 8 p.m. ET on MTV.