Will Vinny Guadagnino Finally Find Love on Season 3 of 'Double Shot at Love'? Fans Think So
We've seen 'Jersey Shore' star Vinny Guadagnino look for love... but has he found it? Who is Vinny Guadagnino's girlfriend now? Details!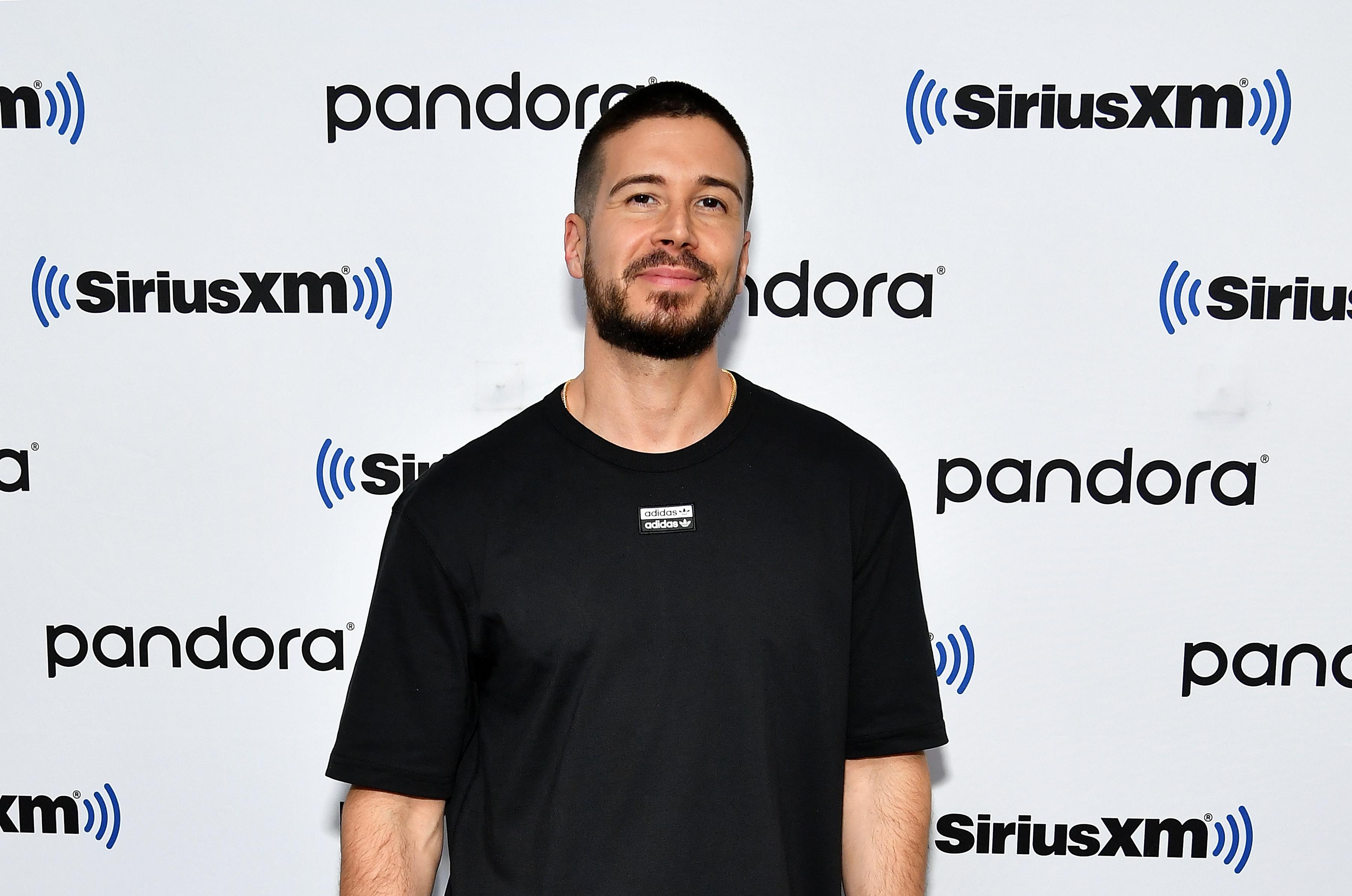 Since he first appeared on MTV's Jersey Shore all the way back in 2009, Vinny Guadagnino has been stealing hearts left and right. At least, he's stolen our hearts many times throughout the years.
We love his relationship with his mom. We loved his short-lived talk show where he brought people home to have dinner with his family. We're even strangely proud of his Chippendale's gig in Vegas.
Article continues below advertisement
But what we'd really love is for Vinny himself to find love, which might just happen in the upcoming season of his MTV reality show. But will Vinny Guadagnino finally find a girlfriend in Season 3 of Double Shot at Love? Here's what we know about the dating life of the Jersey Shore star.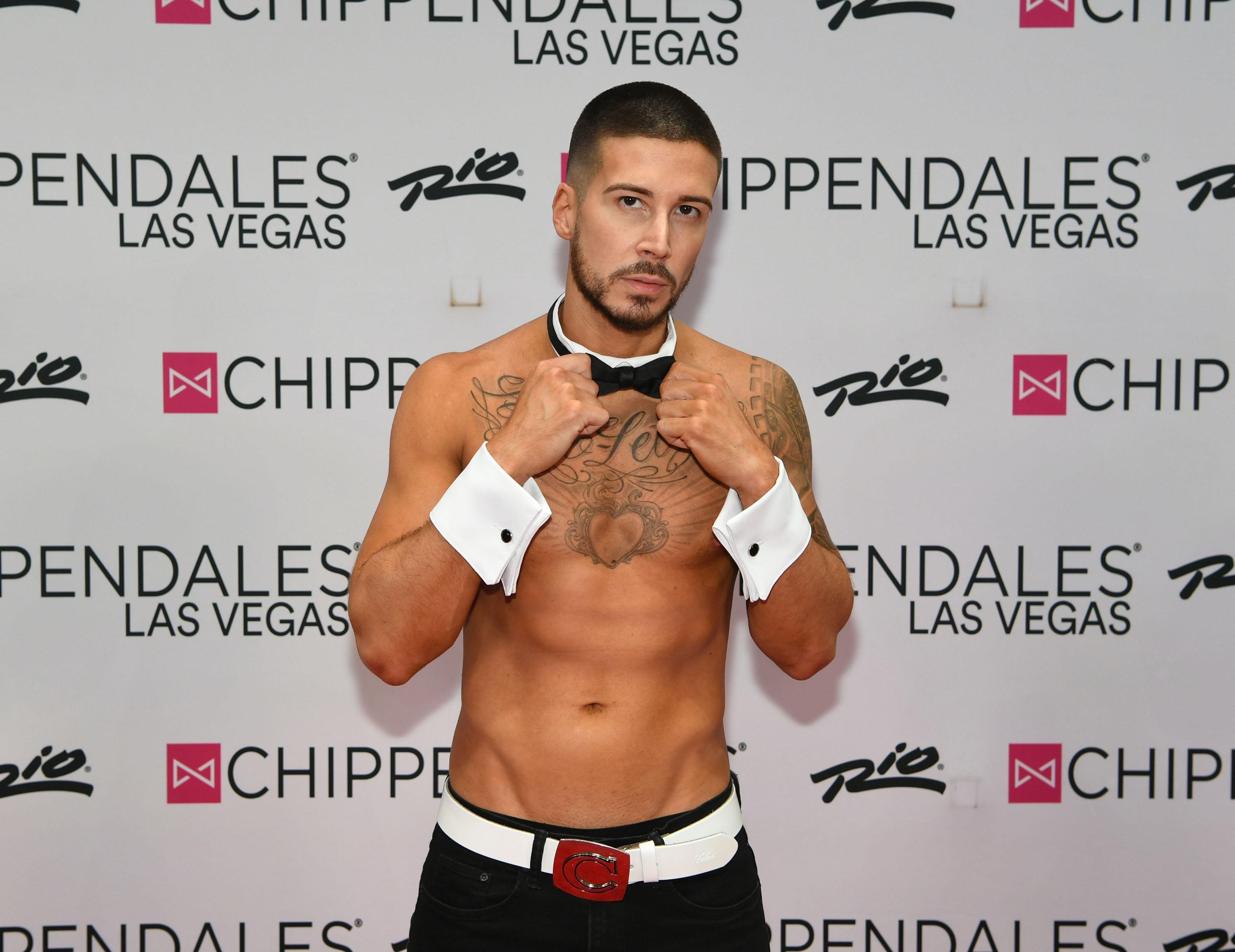 Article continues below advertisement
Does Vinny Guadagnino find a girlfriend on Season 3 of 'Double Shot at Love'?
Vinny has handed out his fair share of heartbreak in the past, but it appears that he's ready to change his ways and finally find love in season 3 of Double Shot at Love. Among the women hoping to secure a spot in Vinny's heart are student and dancer from Staten Island Emily Piccinonno, Wild 'N Out star Akielia Rucker, and model Peyton Freestone.
Although it's unclear who wins Season 3 of Double Shot of Love, Vinny teased that he may finally found have someone to settle down with earlier this year in a post that read, "Don't care if it's Michael B. Jordan that's callin' my woman to f--k. She ain't gon' never pick up."
Article continues below advertisement
While rumors of Vinny's could-be relationship are unconfirmed, fans believe that one contestant has been dropping hints on Instagram. Viewers speculate that Emily Piccinonno may be the last woman standing, but series showrunners teased that there are several plot twists throughout Season 3 — including a few surprise guests.
Article continues below advertisement
A subreddit thread suggests that 26-year-old influencer Lashae Monique will join the competition later in the season and steal the show. Vinny was previously pictured celebrating Pauly's birthday alongside a woman who appears to be Lashae.
It's not far fetched that Vinny would find love on the reality dating competition. After all, he did it in Season 1.
Vinny met his ex-girlfriend Alysse Joyner in Season 1 of 'Double Shot at Love.'
Vinny set his sights on 24-year-old Alysse Joyner from the very beginning of the dating competition show he filmed with fellow Jersey Shore castmate Pauly D.
Vinny ultimately chose Alysse to be his girlfriend in the final episode of the show. Hooray! A happy ending for Vinny! Except, it wasn't…
Article continues below advertisement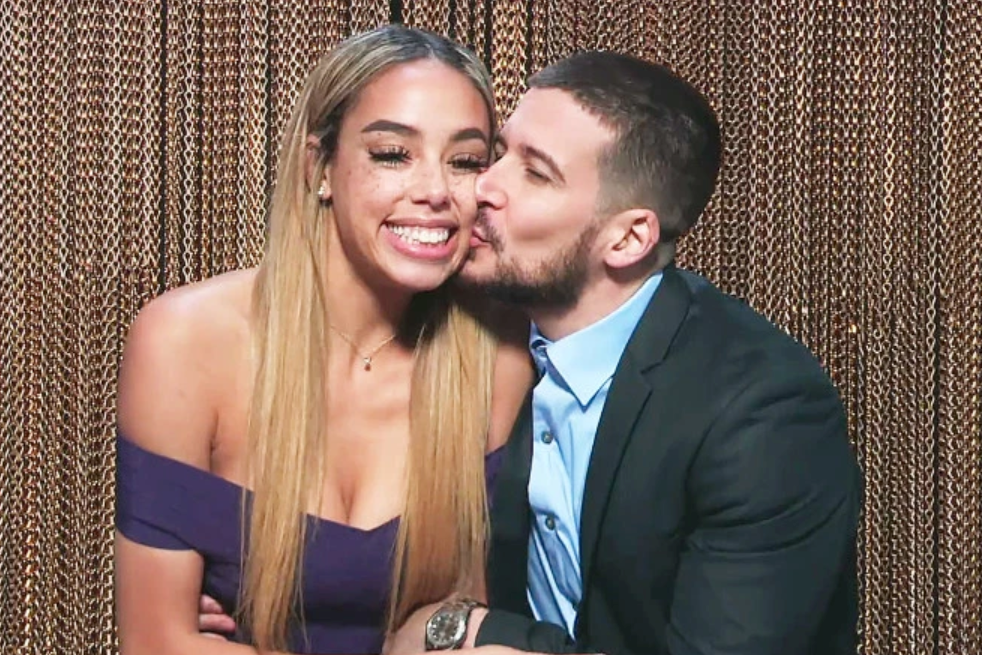 While the two obviously had an amazing connection, their relationship didn't make it past the show's finale. Vinny took to Twitter to share why.
"Unfortunately, Alysse and I weren't allowed to see each other publicly after filming for 5 months until the finale aired to not spoil the ending," he tweeted. "Very weird situation to be put in after the finale. I struggled to keep it alive through text. Still think she's amazing.Wish her the best."
Article continues below advertisement
We all remember Vinny Guadagnino's ex-girlfriend, Elicea Shyann, right? She appeared on 'Jersey Shore: Family Vacation.'
Vinny and Elicea Shyann were dating during the 2018 reboot of Jersey Shore: Family Vacation, so audiences were given a bit of an inside look at their relationship. Unfortunately, there seemed to be quite a bit of fighting between the two.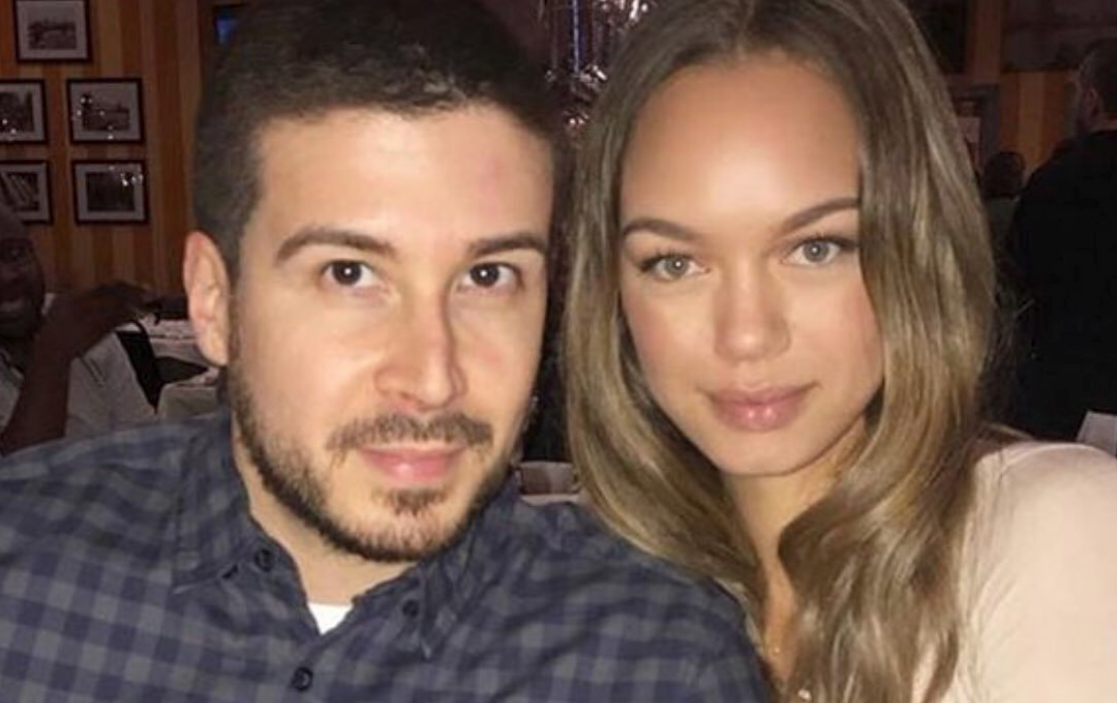 Article continues below advertisement
Things escalated in one episode when Vinny decided to pick up a stripper. "Would you like a guy picking me up at a club?" Elicea asked over the phone after Vinny confessed. "I don't think so. That's flirting. I want you to just understand my perspective."
Ultimately (and understandably), Vinny and Elicea broke up in April 2018. Vinny told Us Weekly that distance was a big factor in the end of their relationship. "I love her. She's a great girl. Long distance... She's in California and I live in New York," he said. "It's just too hard to keep up. I don't regret anything. I really care about the girl."
Article continues below advertisement
There were also rumors of romance between Vinny and 'Too Hot to Handle' star Francesca Farago.
During the summer of 2020, Vinny was spotted going out to dinner with Too Hot to Handle's Francesca Farago, sparking rumors of a romance that bridged the gap between two reality TV shows — truly a modern-day Romeo and Juliet, right?
In addition to their dinner date, Vinny and Francesca were also spotted flirting pretty publicly on one another's Instagram profiles. At one point, Vinny commented, "That's a nice view" on one of Francesca's bikini pics. What a romantic.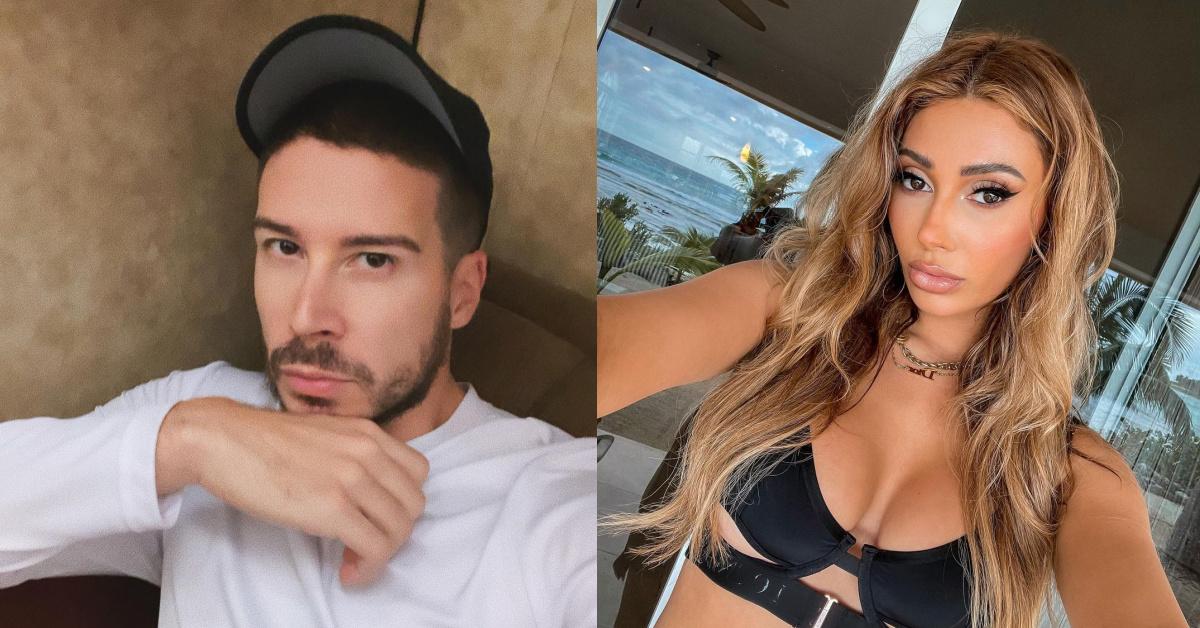 Article continues below advertisement
Alas, it doesn't appear as though the romance was meant to be. As far as we can tell, Vinny is still living the single life. But he's still been keeping busy! In addition to publishing a cookbook (The Keto Guido), Vinny also appeared on The Masked Dancer and is still on Jersey Shore: Family Vacation. If a relationship is something he's looking for, we wish him the best of luck!
You can watch Season 3 of Double Shot at Love on Thursdays at 9 p.m. ET on MTV.