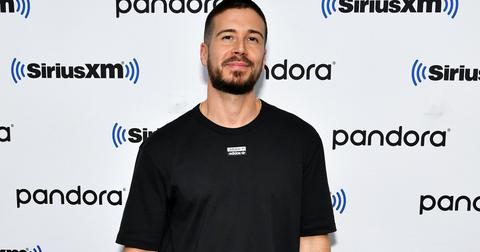 Has the 'Keto Guido' Found Love? Here's Who 'Jersey Shore' Star Vinny Is Dating Now
By Abi Travis

Oct. 24 2019, Published 12:19 p.m. ET
Since he first appeared on MTV's Jersey Shore all the way back in 2009, Vinny Guadagnino has been stealing hearts left and right. At least, he's stolen our hearts many times throughout the years. We love his relationship with his mom. 
Article continues below advertisement
We loved his short-lived talk show where he brought people home to have dinner with his family. We're even strangely proud of his Chippendale's gig in Vegas.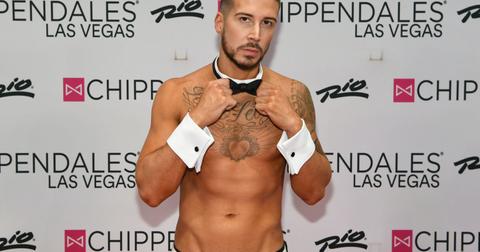 Article continues below advertisement
We all remember Vinny Guadagnino's ex-girlfriend, Elicea Shyann, right? She appeared on Jersey Shore: Family Vacation.
Vinny and Elicea were dating during the 2018 reboot of Jersey Shore: Family Vacation, so audiences were given a bit of an inside look at their relationship. Unfortunately, there seemed to be quite a bit of fighting between the two. 
Things escalated in one episode when Vinny decided to pick up a stripper. "Would you like a guy picking me up at a club?" Elicea asked over the phone after Vinny confessed. "I don't think so. That's flirting. I want you to just understand my perspective."
Article continues below advertisement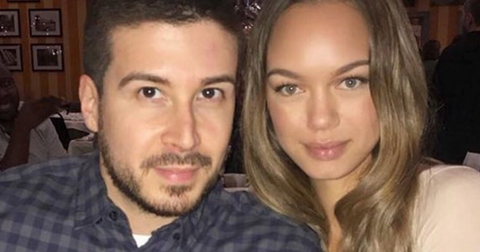 Ultimately (and understandably), Vinny and Elicea broke up in April 2018. Vinny told Us Weekly that distance was a big factor in the end of their relationship. "I love her. She's a great girl. Long distance... She's in California and I live in New York," he said. "It's just too hard to keep up. I don't regret anything. I really care about the girl."
Article continues below advertisement
For a while, it looked like Vinny may have found love while shooting Double Shot at Love.
Vinny set his sights on 24-year-old Alysse Joyner from the very beginning of the dating competition show he filmed with fellow Jersey Shore castmate Pauly D. Vinny ultimately chose Alysse to be his girlfriend in the final episode of the show. Hooray! A happy ending for Vinny! Except, it wasn't…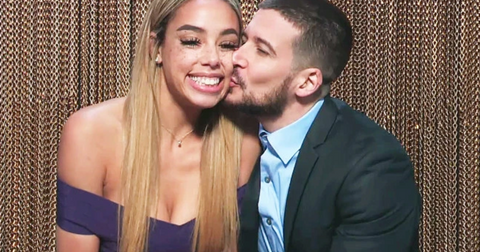 Article continues below advertisement
While the two obviously had an amazing connection, their relationship didn't make it past the show's finale. Vinny took to Twitter to share why. Apparently, the two couldn't be seen together in public before the finale aired, and spending several months apart at the very beginning of their relationship took a huge toll.
So Vinny and Alysse are no longer together. Unfortunately, that's the most up-to-date dating info we have on Vinny, so it looks like he isn't currently seeing anyone. At least, not publicly! But hey, maybe he'll find love in his and Pauly D's new show (DJ Pauly D and Vinny's Vegas Pool Party)!
Article continues below advertisement
Vinny is still keeping very busy, though — he just published a new cookbook!
The self-proclaimed "Keto Guido" published a cookbook (with the same name!) in September. It's filled with ketogenic, carb-free recipes that Vinny himself used when changing up his own lifestyle.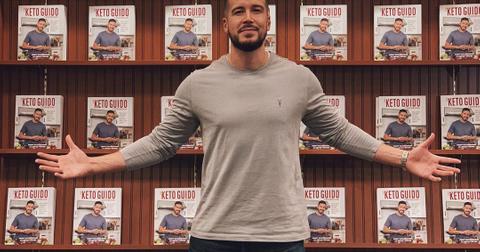 In fact, according to TMZ, Pauly D actually crashed one of Vinny Guadagnino's book signing events in Vegas. Apparently, Pauly D showed up with a bunch of protesters carrying signs that said things like "Cheato Guido," "My Carbs, My Choice," and "Nothing Keto About This Guido." Classic Pauly D. There were also a bunch of cameras attending the "protest," so we can only assume we'll be seeing the chaos unfold once Vegas Pool Party airs in 2020. Will we also see Vinny finally find love? We hope so!