Jessica Paré Is No Longer a Regular on 'SEAL Team,' but She'll Still Appear on the Show
Jessica Paré will no longer be a series regular on 'SEAL Team' when the show returns for its fourth season, but is she leaving for good?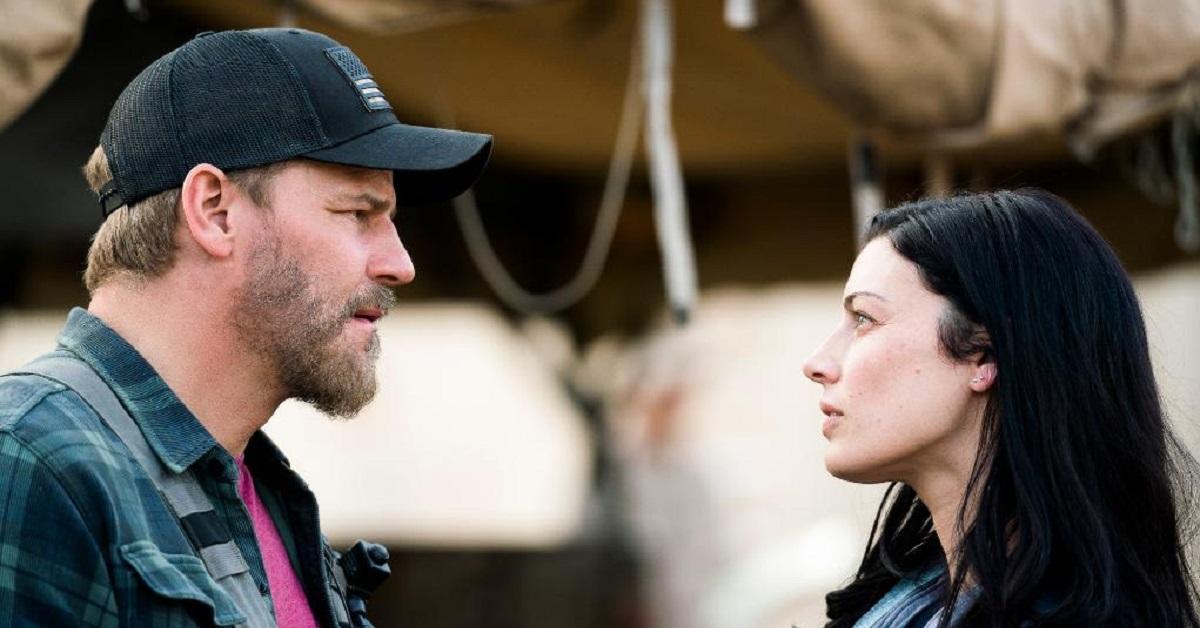 As fans gear up for Season 4 of SEAL Team, many are wondering what changes the show might have made in light of the coronavirus pandemic. The show's third season ended unexpectedly as a result of the pandemic and left fans with a cliffhanger after Jessica Paré's Mandy kissed David Boreanaz's Jason, a moment that capped off a will-they / won't-they romance that has existed for years.
Article continues below advertisement
Is Jessica Paré leaving 'SEAL Team'?
Although fans of SEAL Team were left with a romantic cliffhanger, the break between seasons brought the news that Jessica Paré would not be returning to the show as a series regular. That means that Mandy is unlikely to appear in every episode of the show's fourth season, although it's been reported that her character will be featured in some episodes.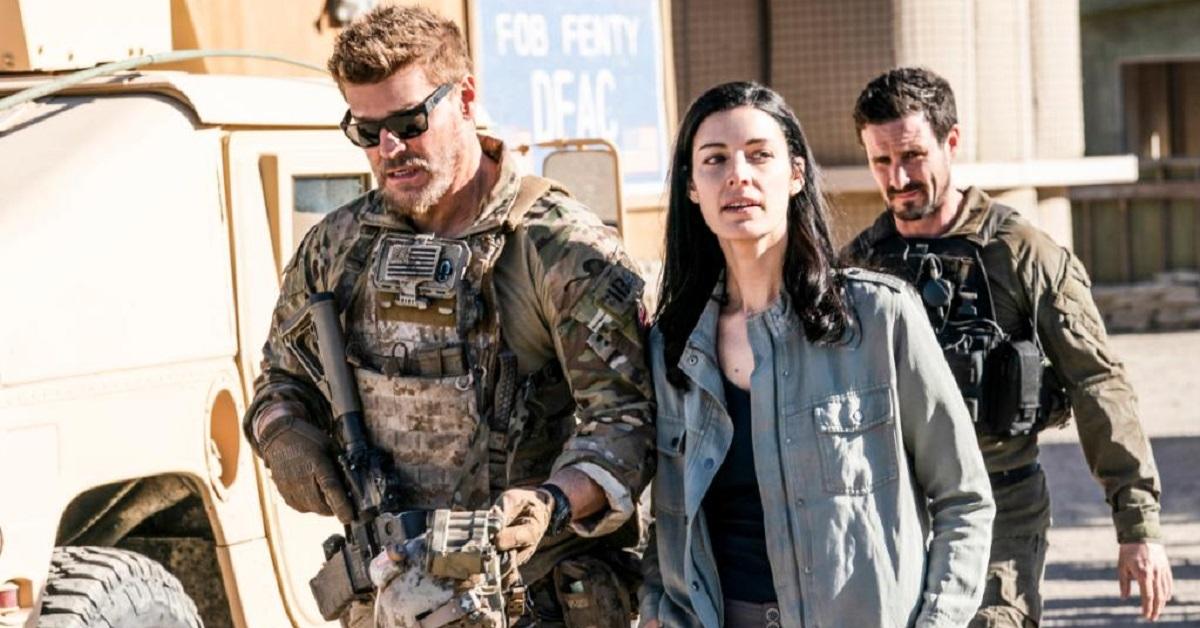 Article continues below advertisement
"Our show strives to be as authentic as possible to the experiences of our service members, and similar to real life, SEAL Team units change and evolve so in our show some of the characters move on as well," showrunner Spencer Hudnut said in a statement. "Over the last 3 seasons, we've seen how war takes a toll not just physically but mentally and emotionally. In this new fourth season, many of our characters will be at a crossroads and confronting tough decisions in their careers."
But don't panic! Jessica Paré may be stepping down from her role as the female lead in the show, but Mandy isn't gone forever. Spencer continued his statement, saying, "For Mandy's story arc, it was finally time for her to retire and leave this life of service, but this does not mean we won't potentially see her again later."
Article continues below advertisement
"On a personal level, we love Jessica and she has and will always be an integral part of the SEAL Team family. And we are excited to announce that she will actually be coming back behind the camera as a director for an upcoming episode this season, and this will be her directorial debut."
Article continues below advertisement
What happened to Mandy on 'SEAL Team'?
Mandy was first introduced to the show as a member of the CIA, and she spent the first two seasons as a liaison to Bravo Team, which Jason leads. At the end of the second season, Mandy faces a demotion after giving up a CIA asset in order to save Bravo Team, and Season 3 follows her as she deals with what the demotion means for her relationship with the rest of the team.
During the very first episode of Season 4, Mandy tells Jason that she's made the difficult decision to retire from her life of service and will no longer be a member of the team. "It's not who I want to be," she tells him. "If I don't walk away now, I'm going to lose myself forever. And if I stay, you're going to talk me out of it."
Article continues below advertisement
Fans are still unsure about what will happen to Mandy from here, but David Boreanaz has suggested that the coming episodes may contain some shocks.
"I think that people will be very surprised by what may happen in the next episode," David said in an interview with TV Line before the Season 4 premiere aired. Sure enough, people were surprised and saddened to see that Mandy is leaving the team. Who knows what other surprises may be in store for Season 4?
Article continues below advertisement
In speaking with TV Insider, David suggested that Mandy and Jason's relationship will have a big impact on the early part of the new season.
"It's looked at from the perspective of what their relationship is, what it has been, and what it could be," David explained.
Now that we know Jessica won't be on the show full-time, that's likely to color the response viewers have to any relationship developments that the show foregrounds.
Jessica's absence from the show will definitely be felt in Season 4, even as fans deal with the adjustments in the plot that had to be made as a result of the pandemic. Although some things about SEAL Team will never change, things may look pretty different for fans as the show progresses through Season 4.
Watch new episodes of SEAL Team Wednesdays at 9 p.m. on CBS.