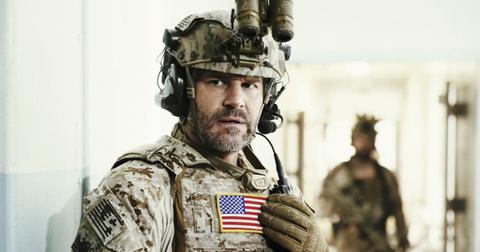 'Seal Team' Fans Think That David Boreanaz Is Leaving the Show for Good
By Mustafa Gatollari

Updated
Seal Team fans were happy to discover that the show was returning for a third season. The program managed to survive a slew of cuts from CBS, but the future of the show seems to be in jeopardy, as it is one of the lowest-rated series to be renewed on the network. Season 3 debuted a week ago, and folks are already inquiring about the future of the military drama and its leading man.
Is David Boreanaz leaving Seal Team?
Article continues below advertisement
It's a question that was on many fans' minds after news broke out that showrunner, John Glenn, exited the series after just one season. He said in a statement regarding his departure: "Regarding Seal Team, I am proud of the work we did – and greatly enjoyed having the chance to contribute to its creative and commercial success. During my time as showrunner, I was pleased to be able to hire, develop and support numerous producers, writers and crew members who shared our passion for trying to make the series all it could be."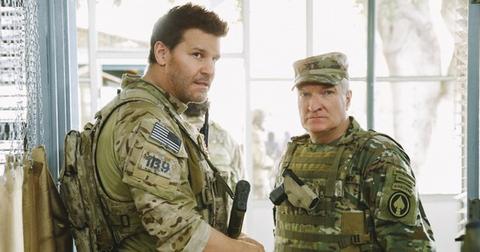 Article continues below advertisement
There was some controversy surrounding John Glenn's departure, as his release followed an internal investigation from CBS. The writer-producer's deal was "terminated" according to Hollywood Reporter, but as to what the investigation entailed, CBS executives wouldn't specify.
John's attorney, Michael Plonsker went on to say that the showrunner disputes the findings in CBS' investigation but again, those charges weren't specified.
So how does this tie to David Boreanaz? Well, seeing as John Glenn was such an integral part of the show at one point and a big network name, and Season 2 ratings weren't strong, that maybe the future of the program was in jeopardy and David would look for a way out and maybe try to get another show going.
That, combined with the position that David's character, Jason Hayes was left in at the end of the Season 2, had people wondering if he'd return to the program.
Article continues below advertisement
After the debut of Season 3, it was clear that David Boreanaz is still the lead of the show, but the future of his character does still seem a bit uncertain. Seal Team is brutally real — beloved characters are killed off in the blink of an eye, and the program does receive praise for being true to life. In fact, one of the most rewarding aspects of being on the show according to the actor, is getting that positive feedback from people who know better than anyone.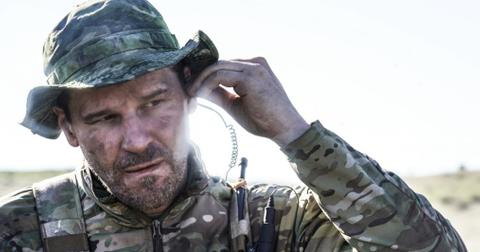 Article continues below advertisement
Hollywood Reporter reported on David's response from war vets: "To be able to get recognition from the guys that were flying planes in World War II or fighting the battlefront for us, that's pretty big."
The leading-man made some predictions for Season 2 earlier in the year, and after the first episode, it looks like the groundwork for a few of those prognostications have already come to fruition.
"I think more about the pack. We identify them and see what their lives are like, new relationships, identifying past stories with where they come from, looking at their adversities they have to overcome, whether that's in the political spectrum of Washington and someone becoming an admiral or maybe not. Losing rank, losing power — all very character-driven stuff, and I hint at new relationships because I think we will see that, but it will take a little time. Maybe a good love story..." David said.
Article continues below advertisement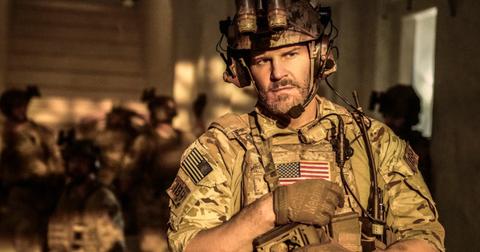 Seal Team Season 3 predictions:
There's a storm cloud over Jason Hayes' head in the series and it may hint at some future danger for the character. Jason's monologue in the first episode of the show could foreshadow his own demise: "I scroll through my phones. I see their names. Sonny, Ray, Clay — wonder who will it be? I'm a better warrior than a husband or father and I need to be, or my brothers won't be home."
Article continues below advertisement
It's a monologue that hit home for a lot viewers, one tweeted: "The S3 premiere of Seal Team was haunting. The voiceover of Jason talking about the cost of being a soldier, the numbers in his phone that will never ring, why he keeps fighting no matter the cost. Brilliantly written and executed — a fantastic start to the season #SEALTeam."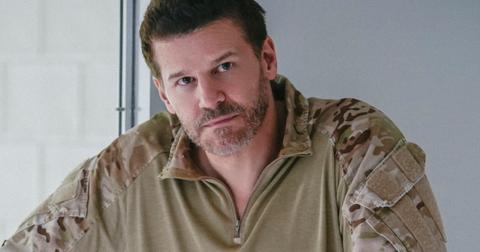 As of now, it looks like David Boreanaz and Seal Team's destinies are intertwined. Ratings also look fairly decent for the program as well — it went up 4 percent overall, but dropped 8 percent for its demographic.