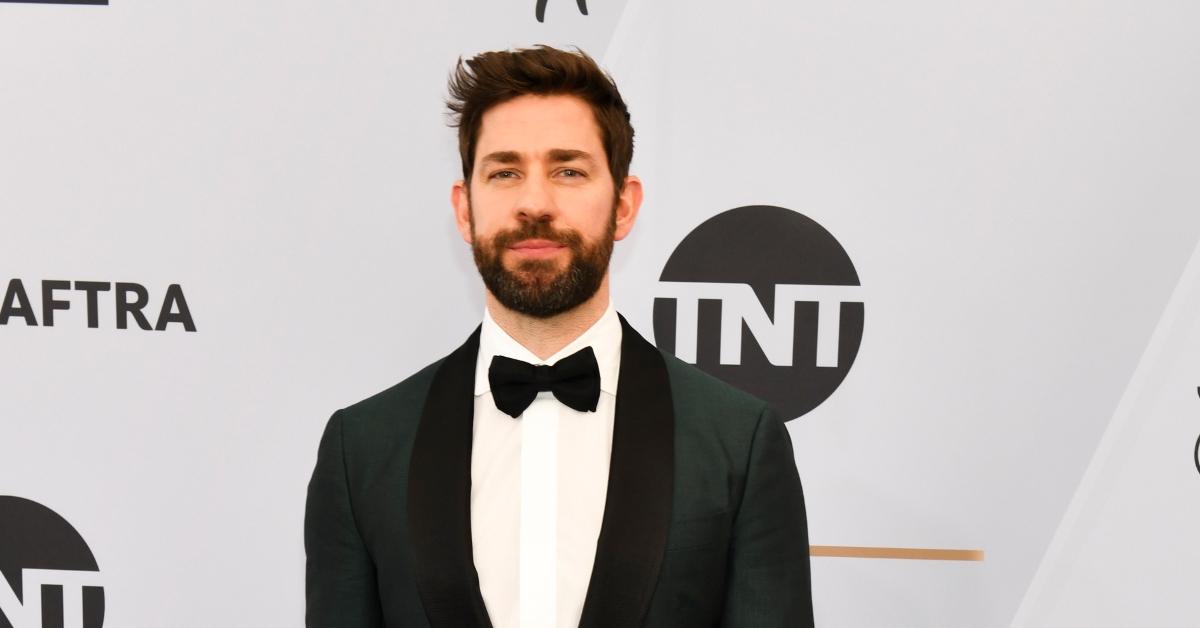 'A Quiet Place Part II' Has (Another) Release Date — Is John Krasinski in It?
Is John Krasinski in 'A Quiet Place 2'? The actor and director was in the first movie, but what about the sequel? Plus, when does the movie come out?
A Quiet Place plunges viewers into a post-apocalyptic world dominated by noise-sensitive beasts who ruthlessly murder anybody daring enough to make the faintest sound.
A crucial scene of the movie shows Lee Abbott's (John Krasinski) tragic death, providing a detailed depiction of what happens to those who fail to comply with the ad-hoc rules and interrupt the perpetual silence. We set out to investigate: Could A Quiet Place 2 capture Lee's resurrection? Will John appear in the new sequel?
Article continues below advertisement
Is John Krasinski in 'A Quiet Place 2'?
The Office alum will make a brief appearance in A Quiet Place 2 (which is officially entitled A Quiet Place Part II), featuring in just one retrospective scene showing how the monsters have taken over. As the trailer reveals, John's scene involves a quick trip downtown that turns woefully wrong in seconds.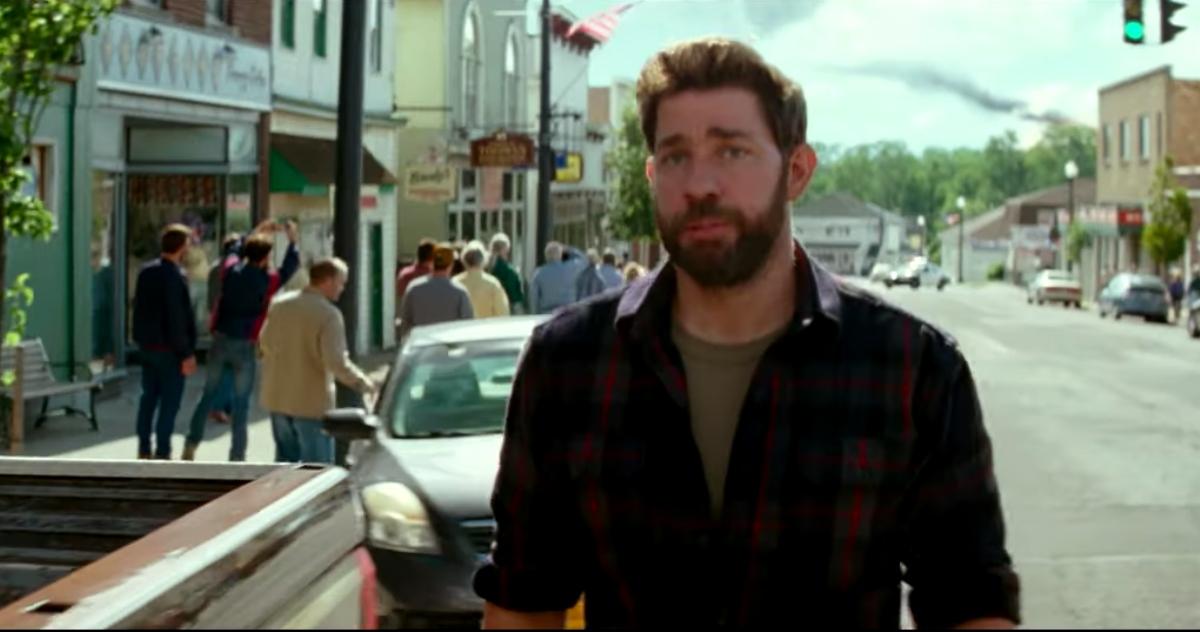 Article continues below advertisement
Leaving his daughter, Regan (Millicent Simmonds) in the car, the then-father-of-two initiates a brief conversation with a policeman standing nearby — only for the first monster to materialize seemingly out of nowhere and roll over the police van.
"It was really important for me to continue the metaphor and we actually start dealing with how it all started, and there's a scene in the movie where you see how it all started," John said, describing the scene during a February 2020 appearance on The Ellen Show.
In addition to playing a minor role, John will also resume his position as the director of the movie. Likewise, his wife Emily Blunt will return as the female lead, Evelyn Abbott.
"Evelyn is now a single parent, newborn baby, the barn has burnt down, the house is destroyed, she is out there on her own, and she has to protect these children," Emily explained in a promotional video.
Article continues below advertisement
As the star revealed, A Quiet Place Part II will focus on Evelyn's battle to save her children from the bloodthirsty monsters. Picking up where A Quiet Place left off, the new movie explores how the inhabitants of a small town respond to the constant threat of a screech-induced homicide.
Article continues below advertisement
The premise of the movie remains the same, but the cast has undergone some sweeping changes. Cillian Murphy appears in the role of Emmett, a rebellious 30-something who becomes Evelyn's most reliable source of help and No. 1 supporter. Lauren-Ashley Cristiano plays Emmett's wife, while Zachary Golinger is cast as their son.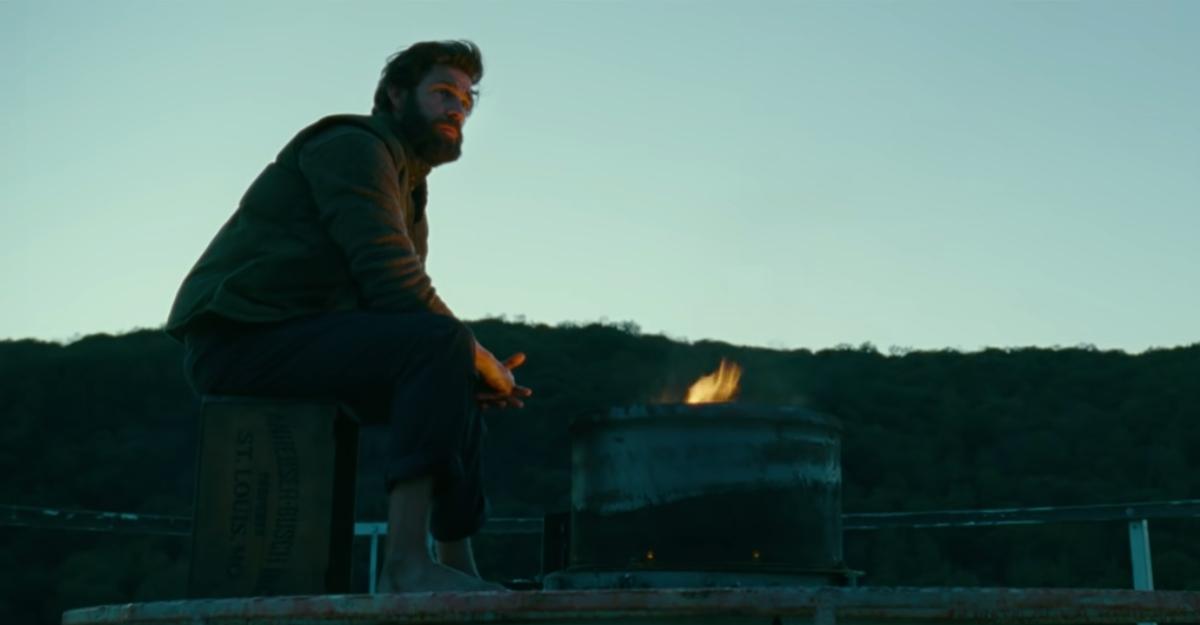 Article continues below advertisement
According to John Krasinski, 'A Quiet Place Part II' celebrates courage and bravery.
"This is a thank you note to the people who came out on the first one. I said that 'I couldn't do a movie that wasn't as organic and personal to me," John explained during an appearance on Good Morning America.
"The first movie, psycho as it sounds, was a love letter to my kids, and what I really felt about being a parent and this one is my dream for my kids. I hope that they are as brave and as courageous and as willing to be the people who light the candles in the middle of the dark, so that's what this movie is all about," he said.
Article continues below advertisement
"I got Emily on board. She was a tough sell. I thought I had an in. I did not. [...] She said, 'Listen, the first one was so personal to you. Why don't you just write the script and if I can see it's as personal I'll do it.' And she read the first scene and was like, 'I'm in, I'm in!'" he said, about getting his wife interested in making a return in the sequel alongside him.
Article continues below advertisement
When does 'A Quiet Place Part II' come out?
A Quiet Place Part II was originally slated to arrive in theaters in March of 2020. Obviously, the COVID-19 pandemic made that pretty much impossible. The film was postponed, with John saying in a post on Instagram that the film is really meant to be watched in a group.
"Due to the ever-changing circumstances of what's going on in the world around us, now is clearly not the time [release the film]," he wrote. As insanely excited as we are for all of you to see this movie...I'm gonna wait to release the film 'til we CAN all see it together!"
Article continues below advertisement
In April of 2020, the release date was pushed back to September of that same year. Then it was pushed back to April 23, 2021. Then it was pushed back again to Sept. 17, 2021. Just when we were all recovering from postponement whiplash, the film's release date was changed yet again — this time, though, it was moved to an earlier date!
As of right now, A Quiet Place Part II is set to premiere on May 28, 2021. "They always say good things come to those who wait," John wrote in an Instagram post announcing the news. "Well... I think we've waited long enough."
We're definitely excited about the new premiere date. Here's hoping this is the final change to the premiere date!