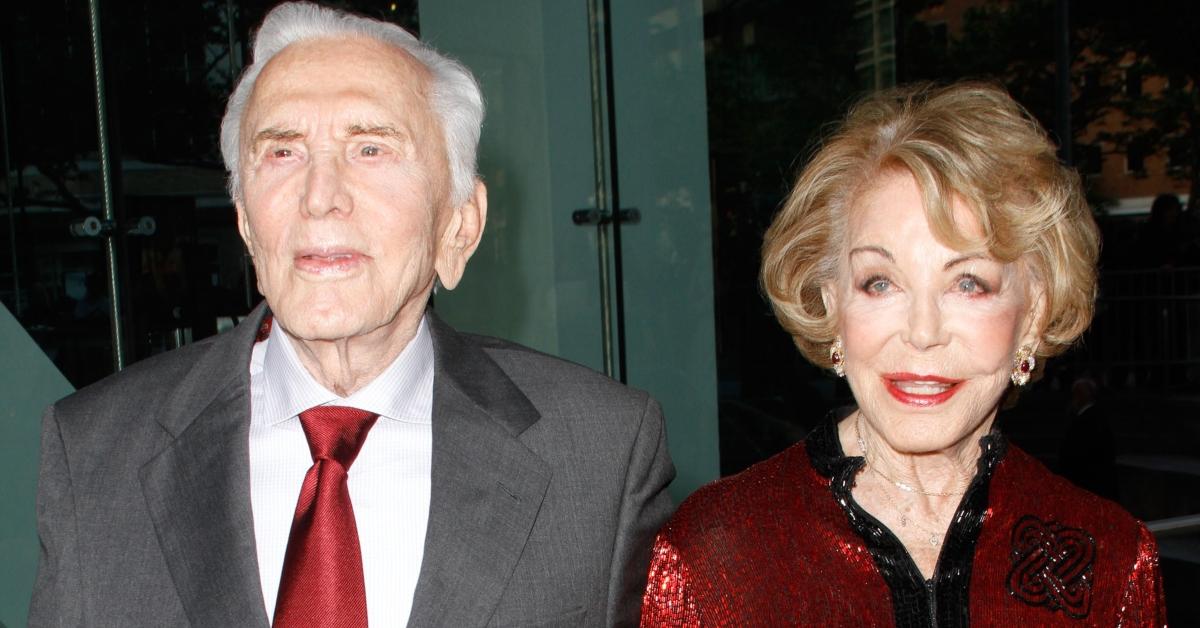 Kirk Douglas' Widow Anne Buydens Is 100-Years-Old — Details on Their Amazing Love Story
After beginning his Hollywood movie career more than 70 years ago, Kirk Douglas passed away on Feb. 5 at the age of 103. The actor was best known for his roles in Young Man with a Horn in 1950, 1951's Detective Story and The Bad and the Beautiful. Kirk's last TV movie, Empire State Building Murders aired in 2008, and in the years since his retirement, he focused on his family life.
Article continues below advertisement
Son Michael Douglas and daughter-in-law Catherine Zeta Jones often discussed Kirk and his legacy on the red carpet at awards shows, and they celebrated his birthday on social media each year.
In the wake of his passing, many are wondering if the late actor was still married to his second wife, Anne Buydens— and if his wife is still alive.
Here is everything you need to know about their amazing love story.
Article continues below advertisement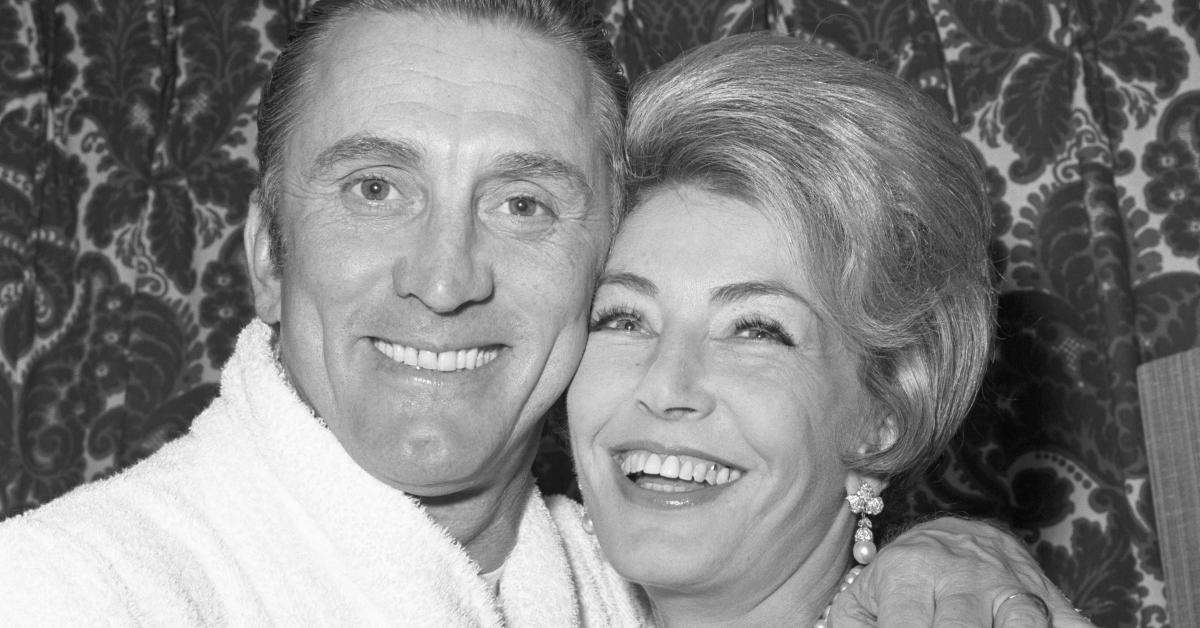 Kirk Douglas is survived by his wife and three sons.
Upon his passing, Kirk left behind his sons and his wife of more than 65 years, Anne Buydens. The German native is still alive, and she celebrated her 100th birthday in April of 2019.
Kirk was married once before to Diana Dill, who he had sons Michael and Joel Douglas with. He was married to Diana from 1943 to 1951, and the two had met at an acting class before World War II began. His first wife, Diane passed away in 2015 at the age of 90.
Article continues below advertisement
While filming Lust for Life in Paris, Kirk met Anne, who was using her language skills to do translations for films. Kirk was secretly engaged to actress Pier Angeli at the time. Anne was also technically involved with someone — she had married a Belgian friend during World War II for safety purposes.
In 2015, Kirk recalled the beginning of his romance with Anne to People. When he first asked her out, he remembered that he had an uphill battle.
"She turned me down! But I was determined to win her over," he said.
After the two began dating, Kirk said that he realized he needed her in his life. When Anne threatened to break up with him in 1954, he proved his commitment by marrying her in a Vegas ceremony.
The pair went on to have sons Peter and Eric together. Sadly, Eric passed away in 2004 following an overdose.
Article continues below advertisement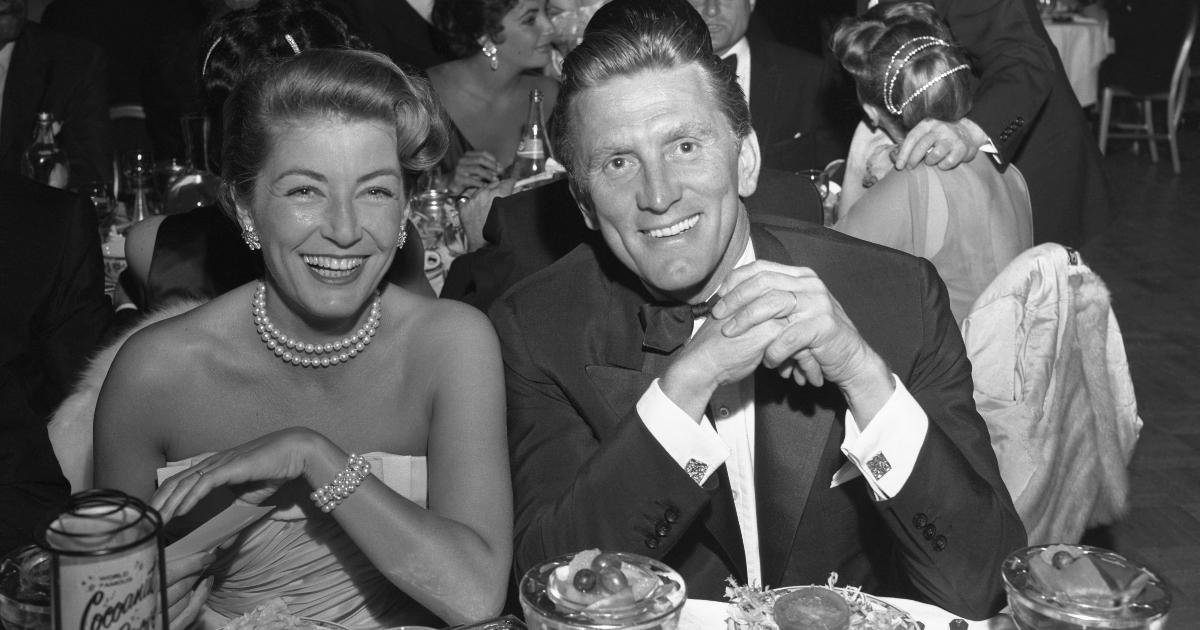 Anne eventually became close friends with Kirk's ex-wife, and the three would often spend time together. According to Kirk, Anne even referred to Diane as not just Kirk's ex-wife, but "their first wife."
The couple renewed their vows on their 50th anniversary in 2004 at the Greystone Mansion in Beverly Hills. They also published the love letters they wrote to one another throughout their relationship in the 2017 book Kirk and Anne: Letters of Love, Laughter, and a Lifetime in Hollywood.
Article continues below advertisement
Anne Buydens was candid about Kirk's infidelity.
Though Kirk and Anne's long lasting marriage is an anomaly for Hollywood, the two did experience their fair share of hardships. In their book, they both acknowledged that Kirk had multiple affairs throughout their marriage.
"Kirk never tried to hide his dalliances from me. As a European, I understood it was unrealistic to expect total fidelity in a marriage," she wrote in the book.
Kirk had also detailed his infidelities in his 1988 autobiography The Ragman's Son. The book went on to be a bestseller.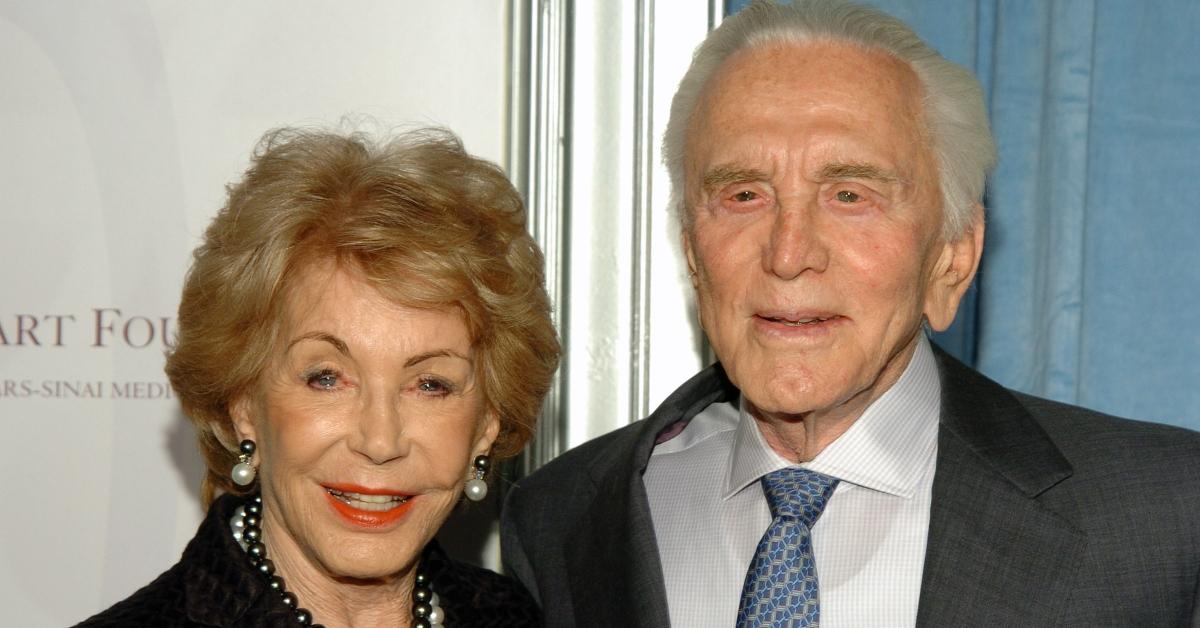 Anne has not released a statement about her husband's passing yet. Kirk leaves behind his three living sons, seven grandkids, and two daughters-in-law.
Our thoughts are with the Douglas family during this difficult time.