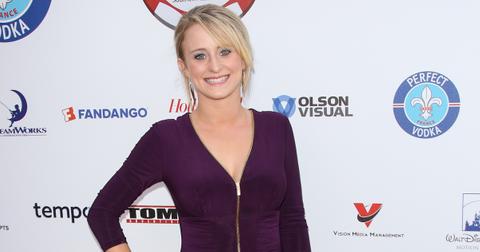 Fans Think That 'Teen Mom 2' Star Leah Messer Might Be in a Cult
By Shannon Raphael
Since her first appearance on 16 & Pregnant in 2010, Leah Messer has had a lot of changes in her life. During her episode, she became a mom to twin daughters, one of whom struggles with muscular dystrophy. She went on to marry their father, Corey Simms, before divorcing him and marrying Jeremy Calvert. She welcomed daughter Adeline with Jeremy, but the two split shortly thereafter. On Season 9 of Teen Mom 2, Leah is toying with a reconciliation with her second husband.
Leah has become a reality star and a staple on Teen Mom 2 because of her compelling life. But, her most recent life update might be a membership into a cult that she is attempting to recruit followers for.
Is Leah Messer in a cult? The reason why fans think her Instagram recruitment is actually a front for a cult, and details on what the group is about.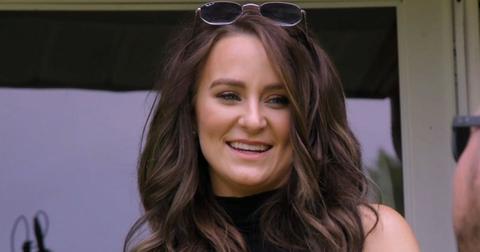 Is Leah Messer in a cult?
Leah boasts an Instagram following of more than 2.2 million, so it's not surprising that numerous companies and groups have tried to work with the reality star to promote products and ideas. But, aside from the normal advertisements that her Teen Mom 2 co-stars do, Leah raised the concerns of some of her followers when she promoted the group Mastery in Transformational Training (MITT).
According to the group's website, MITT is a California-based organization that consists of a series of workshops that are geared toward promoting "breakthroughs" that will be "life altering."
Those who want to participate in the program will need to shell out several hundreds of dollars. The basic training course, which includes a five-day workshop, costs $495 with a $295 deposit. The advanced course's "tuition" is $1,195 with a $395 deposit.
Margo Majdi, the group's founder, bought the rights to the trainings used in Lifespring, a program from the '70s and '80s, which was later sued by dozens of former program inductees. There were several lawsuits that alleged that people died during the program, which were mostly settled.
A simple search of the group warrants multiple posts, confessionals, and reviews of it being cult like in nature. Leah became a leader for the recruitment side of the group, which she posted about in October.
The reality star first hinted at her involvement with the group on Oct. 7, when she posted a group photo from what appeared to be a training session or group gathering. In her caption, she referred to the group as a "powerful, strong, trusting force" and she also noted that she was a "connected, inspirational leader."
On Oct. 22, Leah tweeted, "We the powerful, authentic, revolutionary leaders of LP16HEAVEN are committed to creating a world of LOVE, FREEDOM, and UNITY!" She tweeted this sentiment four times in a row, and tagged Beyonce, Ricky Martin, Rihanna, and Madonna (who are not known to be members of this group).
Leah has since posted several more pictures about the trainings she has attended, and she's reached out to fans on her Instagram stories to encourage them to buy packages.
Leah Messer has been promoting the group on Instagram.
Leah then took to Instagram live on Dec. 1, according to a report by Radar Online. During the livestream, she spoke about joining MITT along with fellow member, Victor (whose last name was not revealed).
"I joined back in August. It feels like I've known everyone since forever," she said. "We wanted to hop on here to talk about our journey and experience throughout this training. I wanted Victor to join us and talk about his experience and journey."
Leah then let Victor speak about his role in the group.
"I'm currently a volunteer," he explained. "We want to be able to share it with you guys. The world would be a much better place if everyone had these tools. I'm fighting for a world where everyone knows they matter. The basic training you're going to be in a big room of around 100 plus people. It's a combination of lecture and exercises."
When one person compared MITT to Scientology during the livestream, Victor apparently became defensive.
"Leah and I don't have to be on live today. I'm not a public figure," he said. "We genuinely want other people to experience a more successful and enjoyable life."
Leah has yet to respond to the allegations that she has joined a cult.
Teen Mom 2 airs on Tuesdays at 8 p.m. on MTV.