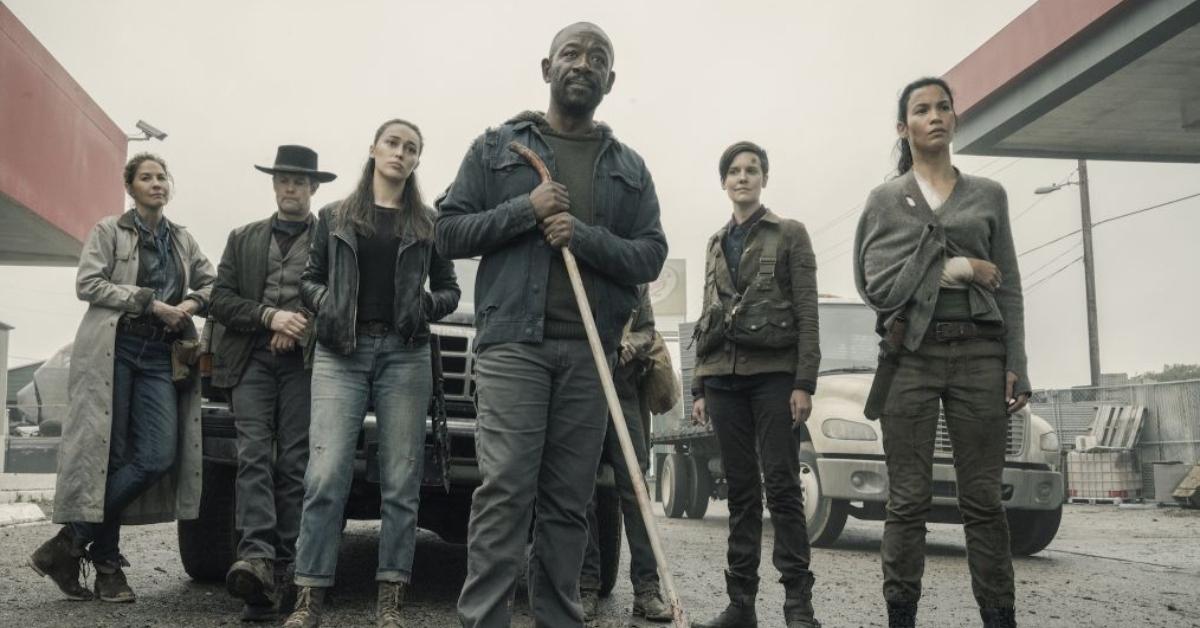 Did Fans Just Say Goodbye to This Major Character in the 'Fear the Walking Dead' Season 5 Finale?
[Warning: Major spoilers ahead]
Say it ain't so! The Season 5 finale of Fear the Walking Dead ended on a major cliffhanger, which left fans reeling over the fate of one of the series' most beloved characters. Lennie James' Morgan was shot by Ginny at Humbug's Gulch, the Wild West theme park.
Article continues below advertisement
The OG franchise character was wounded and left for dead with a hoard of walkers surrounding him. The episode ended with Morgan, seemingly with no hope of surviving this ordeal, telling his friends via walkie-talkie to "just live." So, is Lennie leaving Fear the Walking Dead? We seriously hope this wasn't goodbye!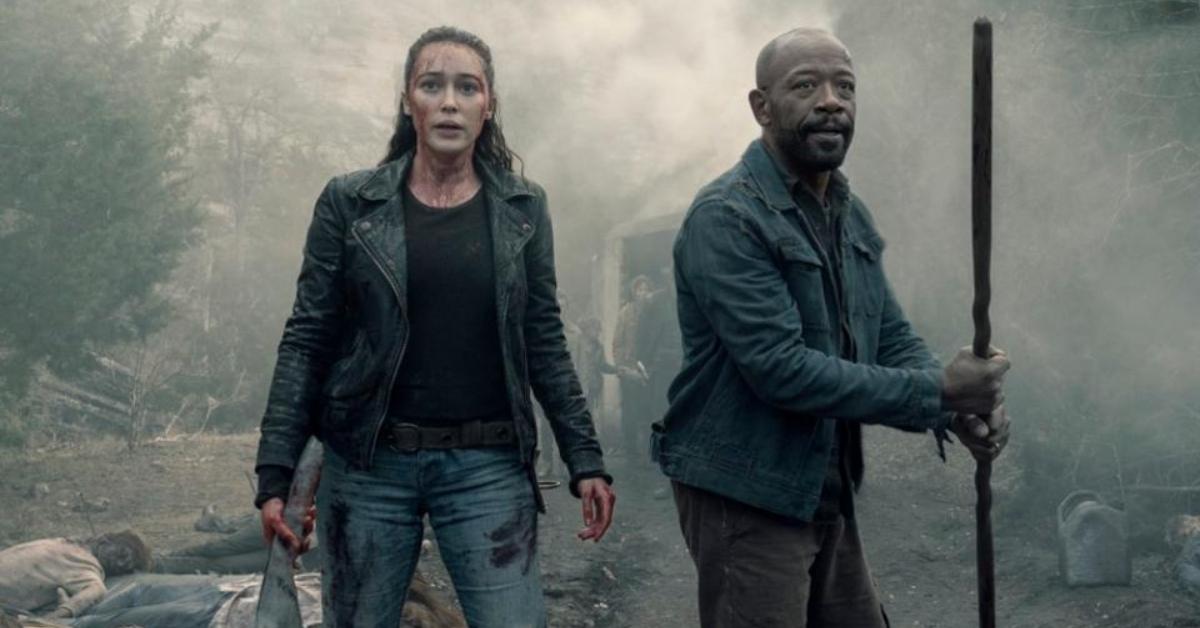 Article continues below advertisement
Is Lennie James leaving Fear the Walking Dead? 
When the Season 5 finale episode ended, fans (including us) were questioning if Morgan died after being shot and left for the undead. "It certainly doesn't look good for Morgan," showrunner Ian Goldberg told Entertainment Weekly. "We've seen Morgan survive some pretty scary things in the past, but this might be the biggest test he's faced yet. He's completely alone. He's without his entire group."
Though he didn't elaborate on Morgan's fate, fellow showrunner Andrew Chambliss told the outlet what the character's message to his group means for Season 6. "The last words he said were 'just live,' and we're going to see A) whether everyone else heard that, and B) whether they're going to be able to do that," he said.
Article continues below advertisement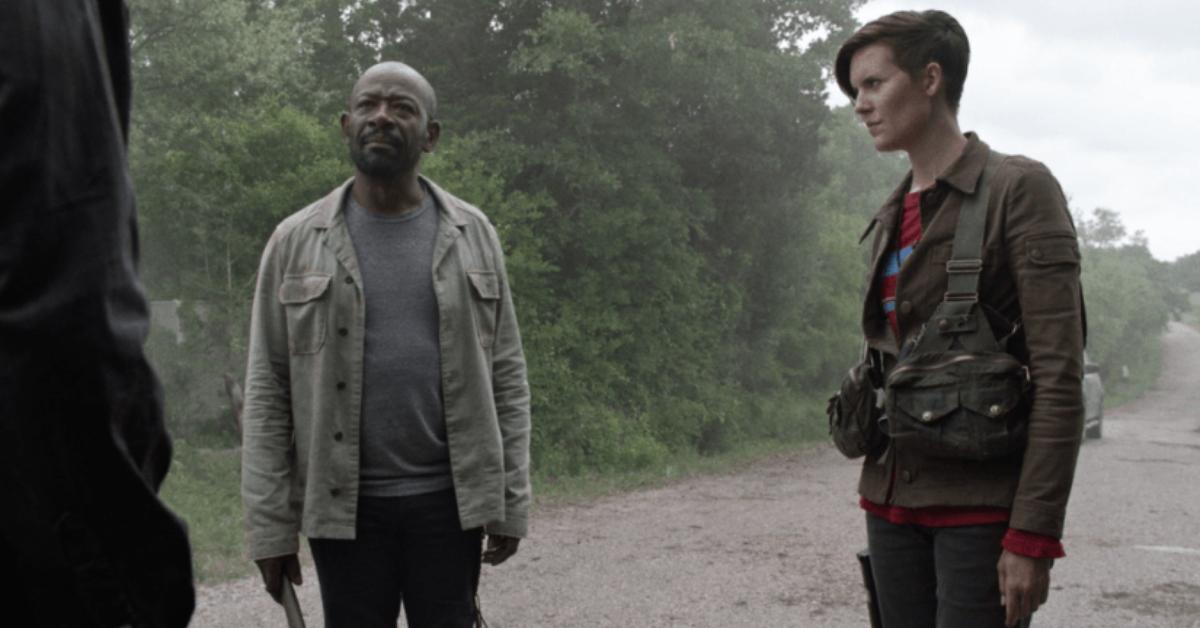 Adding, "But the biggest question, which we're not going to give an answer on one way or the other is whether or not Morgan can do the very same thing and follow his own advice."
Will Morgan appear in another Walking Dead spin-off?
Fans were first introduced to Lennie's character in the pilot episode of The Walking Dead. After helping Rick Grimes (Andrew Lincoln) defeat Negan in the "all out war," Morgan made the decision to venture off on his own.
Article continues below advertisement
His exit from the series set up his character's storyline in Fear the Walking Dead, which saw Morgan uniting with the characters in the zombie spin-off.
So, will we see Morgan again? While it's questionable if Lennie will return to FTWD, that does not mean his character has been written off of the entire franchise.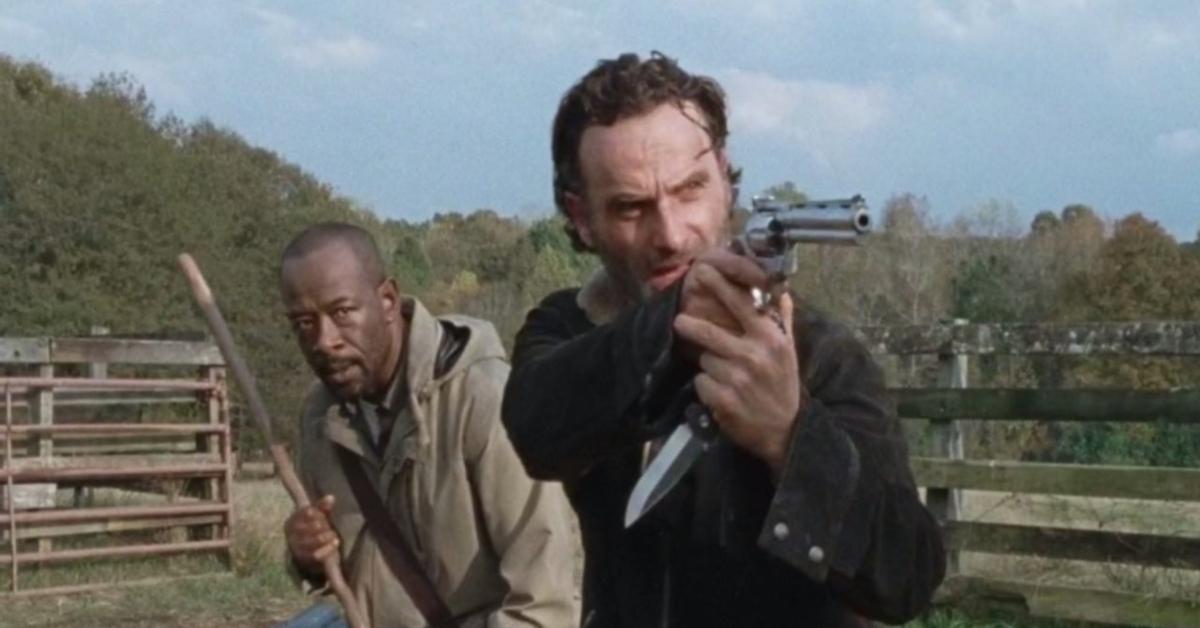 Article continues below advertisement
In Season 9, fans watched as Rick was taken via helicopter to an undisclosed location after being seriously injured. It has been confirmed that the actor will star in Walking Dead spin-off movies. Is it possible that Morgan could reunite with his long-time friend?
When asked about the possibility, Lennie told Digital Spy: "Obviously if such a thing was possible I would jump at the chance. For me, some of the best days on both jobs — and I've had some fantastic days on both jobs — but some of my best days have been working with Andy, and getting a chance for Morgan and Rick to tool up again."
He added: "Obviously I wouldn't say no to that."
Though fans will have to wait until Season 6 to find out Morgan's fate, Season 10 of The Walking Dead is set to premiere on Sunday, Oct. 6 at 9 p.m. ET on AMC.