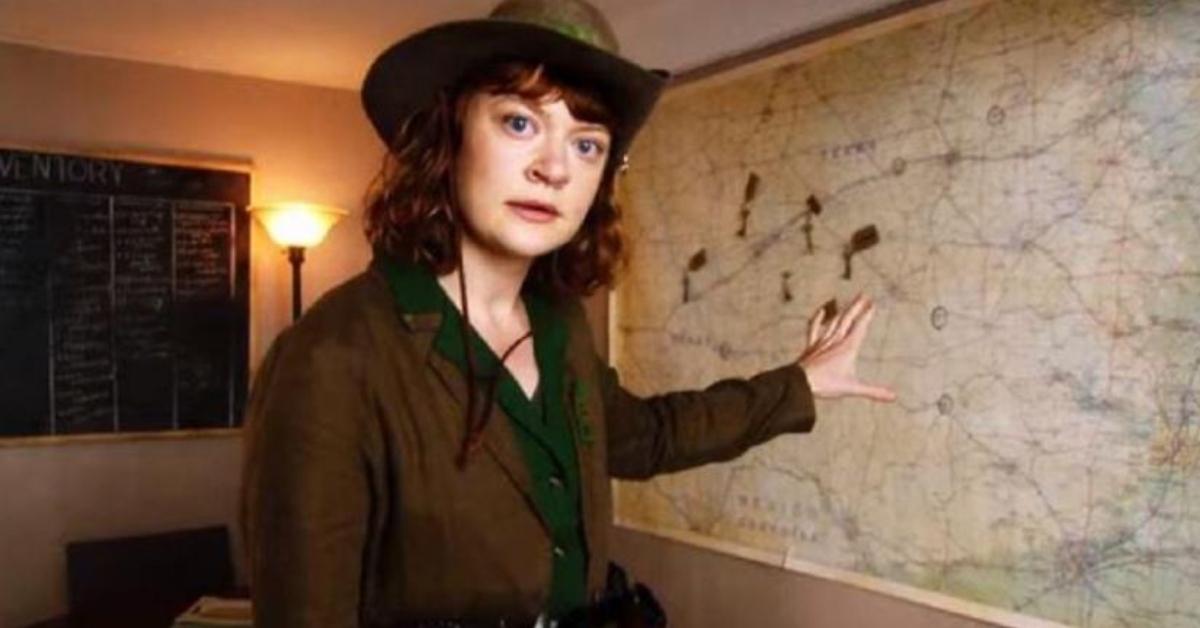 'Fear the Walking Dead' Introduces Latest Villain in Season 5: Meet Ginny and the Pioneers
By Gabrielle Bernardini

Apr. 29 2021, Updated 10:10 a.m. ET
AMC's Fear the Walking Dead has introduced fans to a slew of villainous characters and groups in the past five seasons. Now, the caravan faces another threat… Virginia aka Ginny and her band of settlers. Audiences recently learned that Logan was a sub-boss working for the antagonist, who has a clear vision of the future.
Article continues below advertisement
In the penultimate episode, fans learn that the Pioneers' plan is to build on the surrounding land and execute any person they feel will not contribute to that vision. Basically, Ginny has the final say on who lives and who dies in this "new world" she hopes to create. She even killed off Logan and his crew after deeming them unworthy.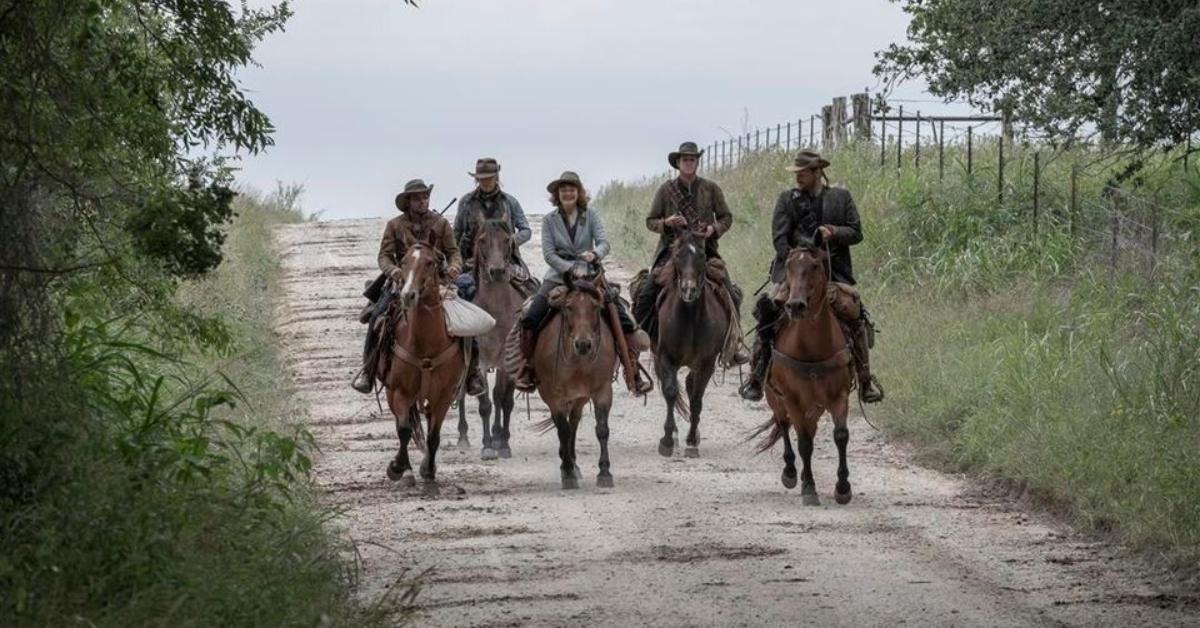 Article continues below advertisement
During the Sept. 22 episode, the caravan hopes to settle on Humbug's Gulch, but the Pioneers cause a bit of trouble, firing off rounds of ammunition to draw a hoard of walkers to the group's location after they refuse to join Ginny. When they finally fight their way over the bridge (RIP Tom), they're met with devastating circumstances, finding Humbug's Gulch overrun with zombies.
The episode ends with Morgan reluctantly being forced to call the Pioneers to come save them after they run out of food, water, and gas. The concluding Season 5 episodes have seemingly set up the caravan's Season 6 villain, Ginny and the Pioneers. The modern-day cowboy group has a clear mission… and they're not about to let anyone get in their way. So, who plays Ginny on Fear the Walking Dead?
Article continues below advertisement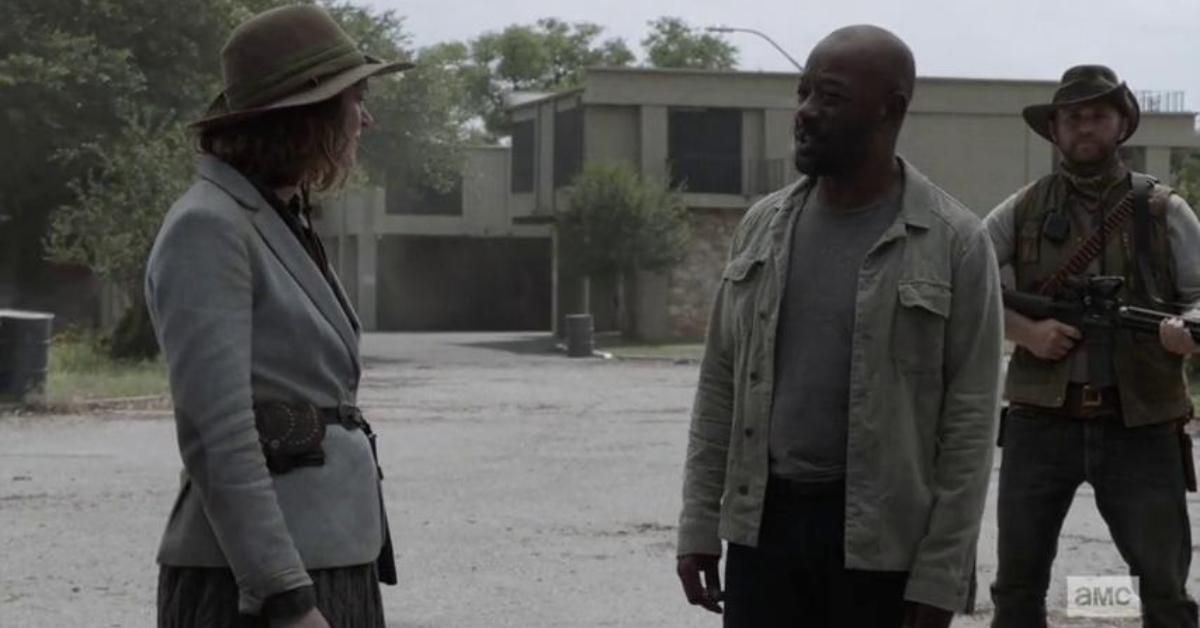 Who plays Ginny on Fear the Walking Dead?
Colby Minifie has taken on the role of Fear the Walking Dead's latest big bad. You may recognize the 27-year-old actress, as she has appeared in numerous TV shows, including Marvel's Jessica Jones, The Marvelous Mrs. Maisel, and most recently, The Boys.
Article continues below advertisement
In a recent interview with AMC, Colby talked about her character on Fear the Walking Dead and Ginny's plan for the future. "Virginia is a utilitarian. She only cares that the most number of people survive and thrive under her leadership. Before the apocalypse, she was an efficiency expert. She was hired to assess what was redundant in a company and eliminate jobs that weren't necessary," she said.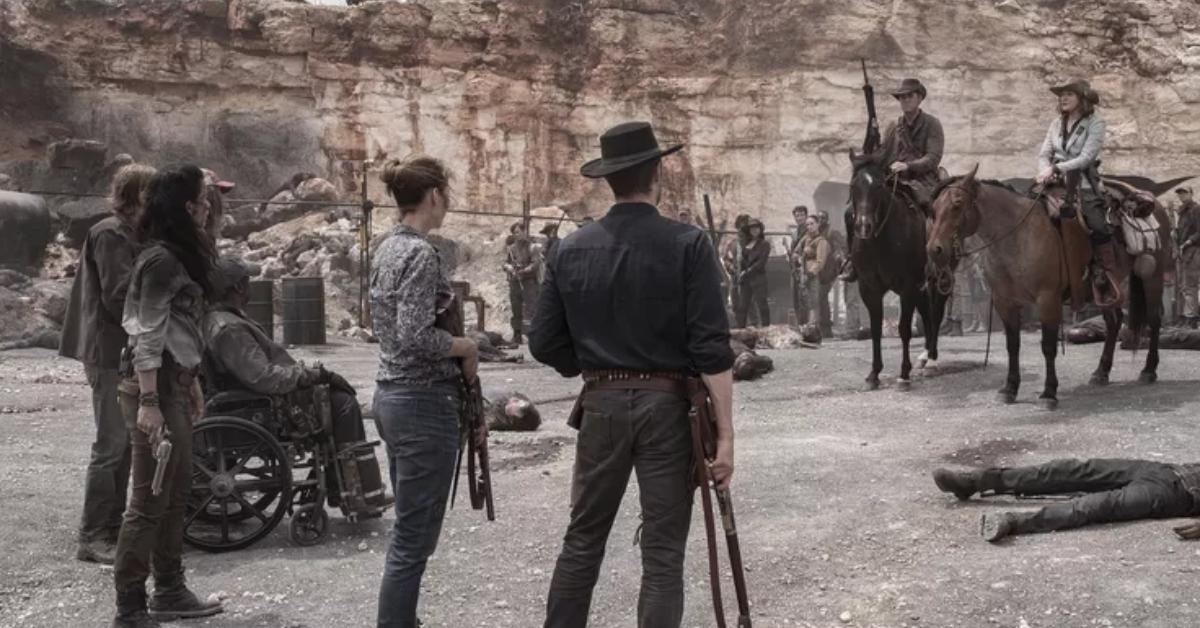 Article continues below advertisement
She continued: "She does the same thing post-apocalypse, but 'elimination' means something a little different… She is really good at finding what someone has to offer to benefit the whole community… She comes from a corporate climate where there is a clear chain of command — and in this world, she is the CEO."
Check out Colby's Instagram!
The NYC native regularly shares behind the scenes pictures from her days on set, travel photos, and political movements she stands behind. Most recently, Colby posted a snap from the Climate Change rally in New York.
Article continues below advertisement
"So proud of this city and its youth for striking and showing up for the future of this gentle fierce wild planet and the future of our survival and our children's children's survival," she captioned the post. "We have the power to change how we look at the giving tree that is our earth. We as a people can support it with small daily actions and massive movements like this."
Catch the Season 5 finale of Fear the Walking Dead on Sunday at 9 p.m. ET on AMC.