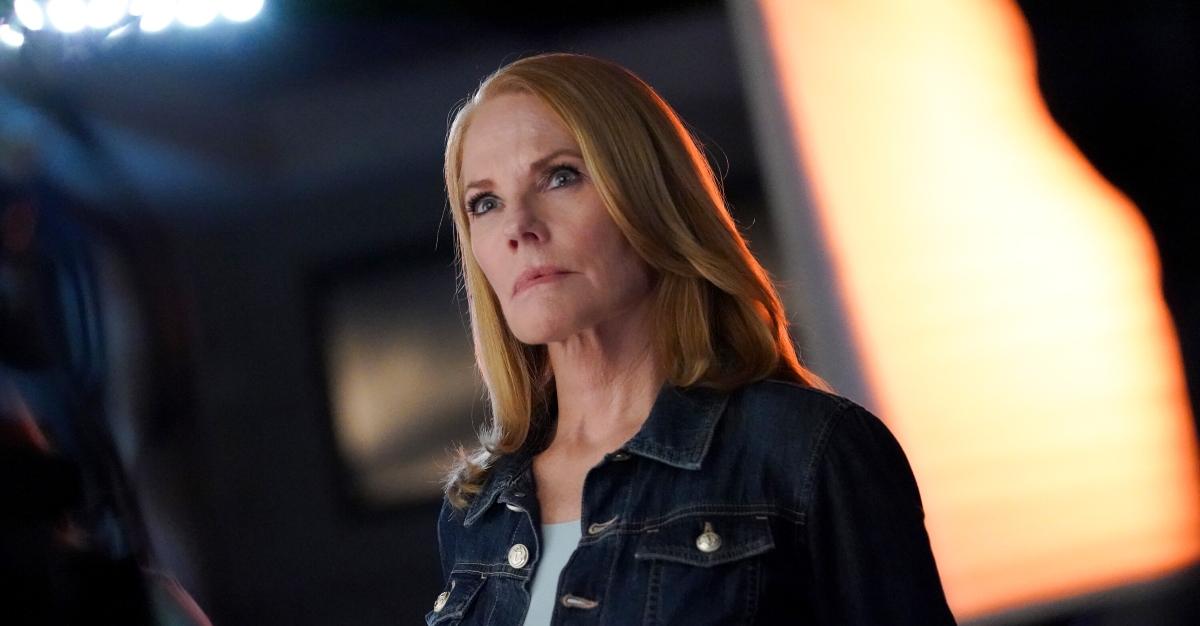 Is Marg Helgenberger Already Leaving 'CSI: Vegas'? Here's What We Know
When Marg Helgenberger's iconic CSI: Crime Scene Investigation character Catherine Willows joined Season 2 of CSI: Vegas, fans couldn't have been happier. Her fictional character became synonymous with the CBS crime drama in the 2000s, and the proof lies in her multiple award nominations and wins.
Article continues below advertisement
However, after the episode that aired on Feb. 2, viewers are worried Marg's stint in the spin-off may end sooner than it began. Is the actress leaving CSI: Vegas? Let's find out!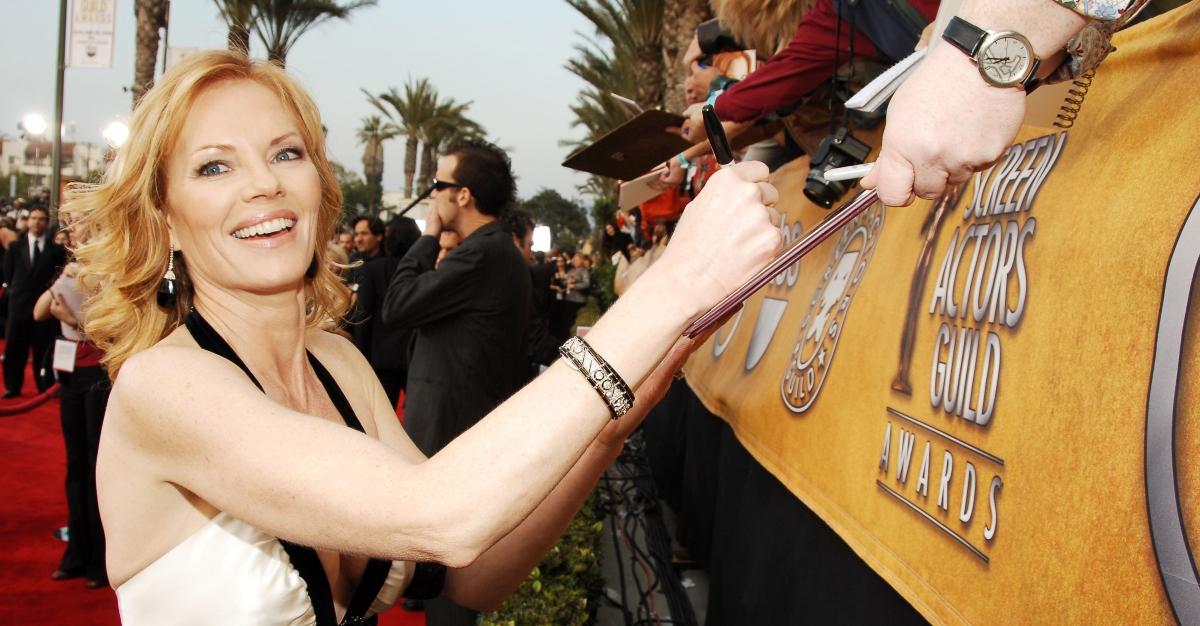 Article continues below advertisement
Is Marg Helgenberger leaving 'CSI: Vegas'?
In Season 2, Episode 12, "When the Dust Settles," viewers worried that Marg might be leaving the series. While spending a much-needed day off with her granddaughter Hannah, Catherine soon found herself in a precarious situation.
After a woman woke up from a four-year coma, she immediately addressed the problem and took her granddaughter with her. However, when Catherine's daughter Lindsey discovered that Catherine brought Hannah to an old crime scene, she was upset with her mother.
Catherine then realized that her family meant too much to her and decided to walk away from the lab. After texting with her daughter, they finally came up with a solution: to take a family trip.
The girls are now off to Hawaii for the time being, but fans wonder if this marks the end of Marg's stint in CSI: Vegas.
Article continues below advertisement
So is Harg leaving CSI: Vegas? The answer is no!
Neither CBS nor Marg has mentioned anything about the actress leaving the series. "I had played Catherine Willows for so many years. It's like a part of me," Marg said when she returned to the franchise last year.
Given the work that went into reintegrating Marg's character Catherine Willows into CSI: Vegas, it's unlikely she's going anywhere anytime soon. For now, her character is simply taking a much-needed vacation with her daughter and granddaughter and will be back soon enough!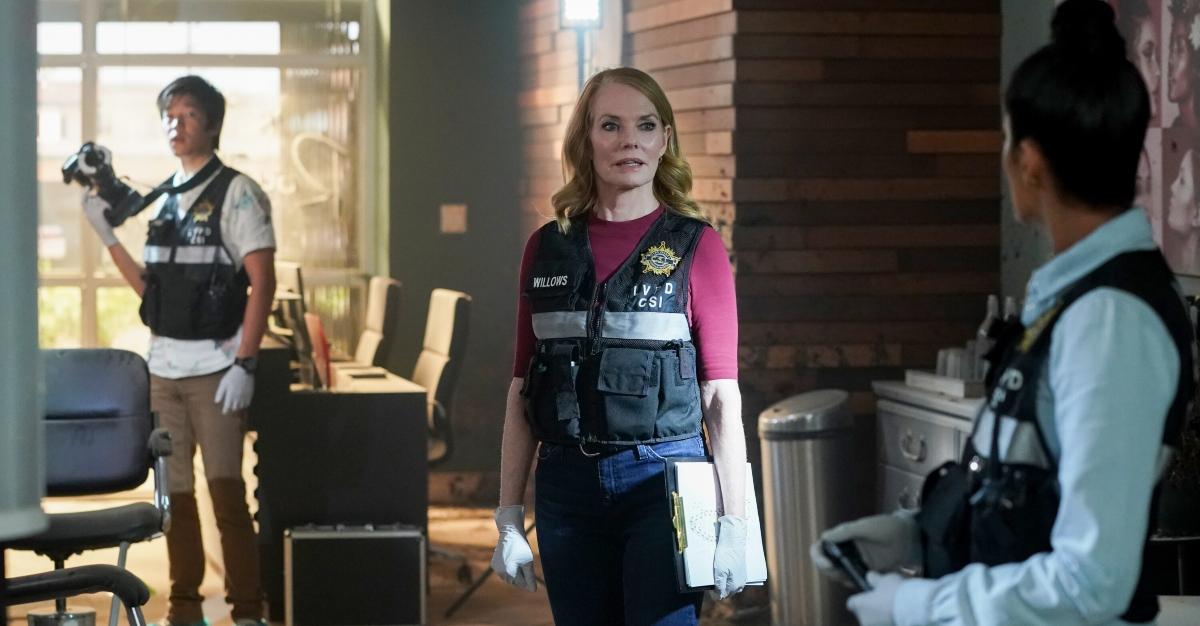 Article continues below advertisement
Marg Helgenberger returned to the 'CSI' franchise in the fall of 2022.
Fans were overjoyed when Marg Helgenberger's beloved CSI: Crime Scene Investigation character Catherine Willows joined Season 2 of CSI: Vegas last year.
Marg first appeared in the CSI universe when the long-standing CBS series debuted in 2000. The actress starred in the first twelve seasons of the series before leaving the show in 2011. Throughout her time-honored career on CSI, Marg received two Primetime Emmy nominations and two Golden Globe nominations.
"The thing that I'm actually most proud of about my run on CSI is the impact it had on girls and young women going into the field," Marg told Entertainment Weekly. "It's incredible that a show can really ignite somebody's passion and ignite their interest in science."
In September 2022, Marg brought her character Catherine out of retirement. "It was pretty natural," Marg said of resuming her past role. "I think it's because I played this character for so long. It felt great to be back in her boots and her tight jeans."
Catch new episodes of CSI: Vegas on Thursdays at 10 p.m. EST on CBS.