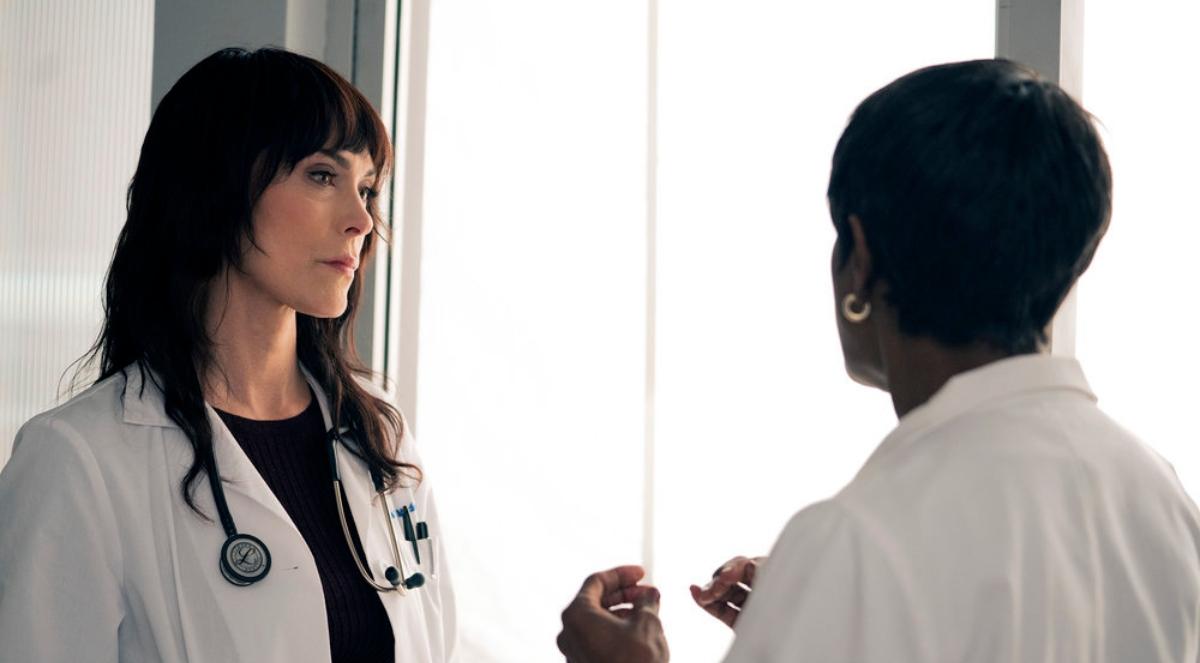 Will Max Be Able to Get Dr. Veronica Fuentes to Resign From New Amsterdam? (SPOILERS)
Spoiler Alert: This article contains spoilers for Season 4 of New Amsterdam.
Before New Amsterdam took a hiatus during the 2022 Beijing Winter Olympics, Dr. Max Goodwin (Ryan Eggold) and his girlfriend, Dr. Helen Sharpe (Freema Agyeman), returned to pay their respects after their dear friend and colleague, Dr. Vijay Kapoor, passed away. While he was there, it was apparent to Max that the hospital was falling apart at the hand of Dr. Veronica Funtes (Michelle Forbes), the new Medical Director.
Article continues below advertisement
While the team at the hospital intially fought against her orders, Veronica found out about their resistance and made it crystal clear to them who was in charge. In Episode 14, when it seemed as though Max and Helen would be going back to London together, Helen tells Max that he has to stay and fight for his former hospital. Helen says to Max, "This place, these patients, our friends, they're all losing. They're fighting back, and they are losing because you're not here."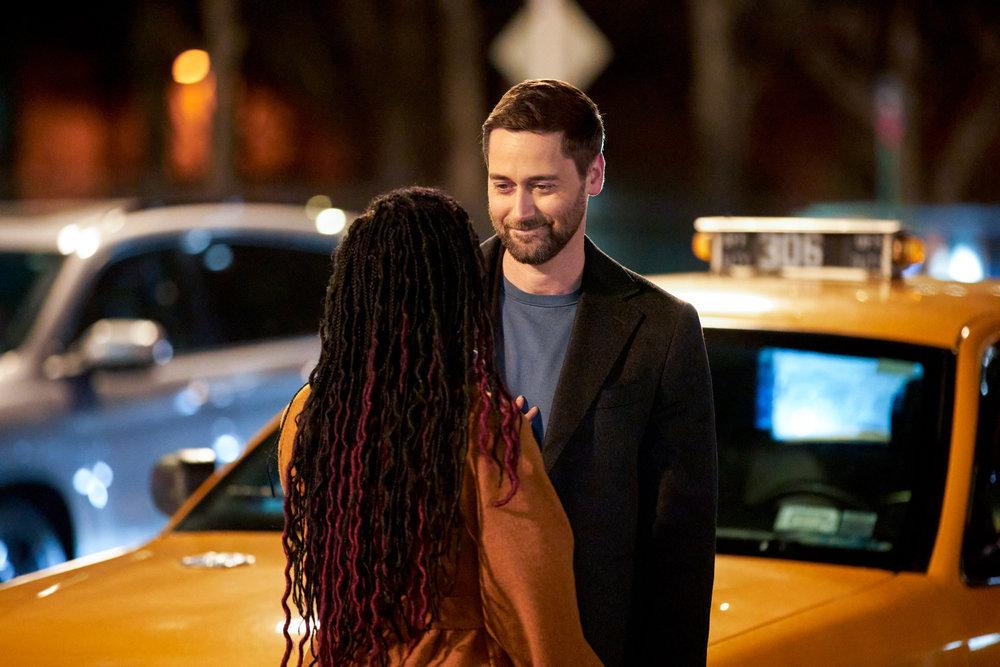 Article continues below advertisement
She goes on to say, "This is war. So you need to stay here, and you need to fight. You need to fight for this hospital. You have to fight for my legacy and for yours, and when you win, and you will win, you get your a-- on a plane, and you come back to me." With that, Max declares war against Veronica to regain New Amsterdam from the profit-based control freak. Will Max finally get rid of Veronica? Does Veronica's potential departure indicate that the actress is exiting the series?
Is actress Michelle Forbes leaving NBC's hit series 'New Amsterdam'?
While it seems that the resistance is over at New Amsterdam, Max is ready to get his hands dirty and start a brand new one. In a sneak peek for Episode 15, courtesy of TVinsider, Dr. Goodwin is seen telling Dr. Fuentes, "I want to give you a choice. Resign, or I will rid you from this hospital, whatever it takes. You are going down." Max means business and will team up with Chairwoman Karen Brantley (Debra Monk) to find out how to take down Veronica and force her to leave the hospital.
Article continues below advertisement
Max finds out that he can force Veronica out if he succeeds at occupying a seat on the hospital board, but first, he has to get hired as an employee of Urgent Medicine Inc (UMI). Max initially struggles to gain the seat, but he ends up succeeding with many of his former colleagues who don't care for Veronica either. After he effectively turns around UMI's revenue, there's a big possibility he could pull off getting Veronica out of New Amsterdam for good.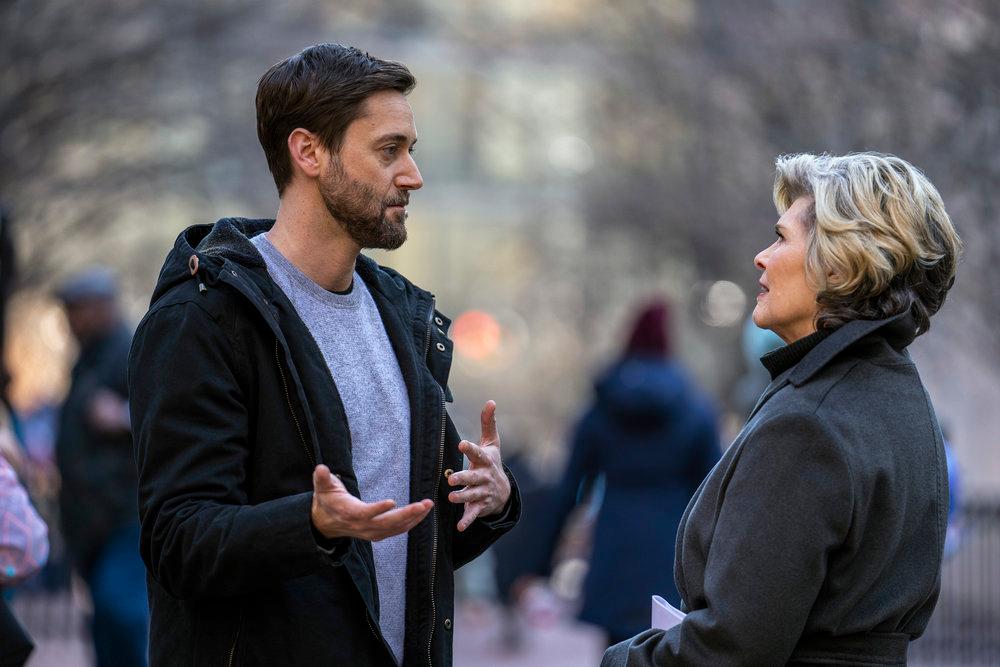 Article continues below advertisement
Most likely, if Max becomes Veronica's superior, she would resign before he could fire her. Does this mean that Michelle Forbes is leaving New Amsterdam? While it looks like she could be departing, there's been no announcement from NBC or the actress or an official statement about Veronica's supposed exit. Max seems willing to do whatever it takes to run her out of New Amsterdam, though, and our bet is on his succeeding.
But maybe we will see the ruthless medical director stay and conform to Max's way of running the hospital to keep practicing medicine because if nothing else, Season 4 has shown audiences that Veronica is a fine surgeon and specialist.
To find out how this plays out, tune in to New Amsterdam on Tuesdays at 10 p.m. EST on NBC.