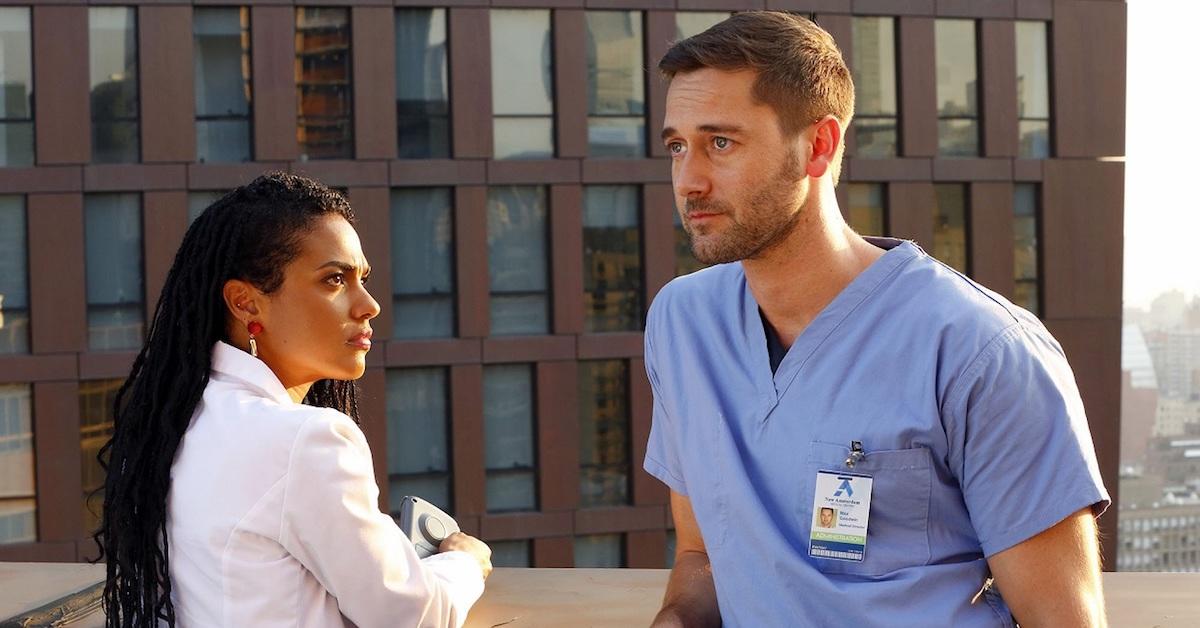 Fans Are Worried Dr. Sharpe Could Be the Next to Leave 'New Amsterdam'
By Allison Cacich

Sep. 28 2021, Updated 8:53 p.m. ET
Over the years, New Amsterdam has kept fans in suspense as doctors have cycled through the show. The Season 1 finale kept audiences hanging, and Season 2 began to tackle the coronavirus pandemic that has been plaguing hospitals everywhere since 2020.
Then, the closer fans got to the Season 3 finale, the more they started to worry about the fate of long-term doctor Helen Sharpe (Freema Agyeman) — and rightly so.
Article continues below advertisement
In the premiere of Season 4, Helen admitted that she was a bit homesick for England and might want to return. But Helen is one of just a few long-term doctors, since many actors have cycled out of the show or have had their characters transferred to other hospitals. So, could Freema actually be leaving New Amsterdam? Let's discuss the possibilities.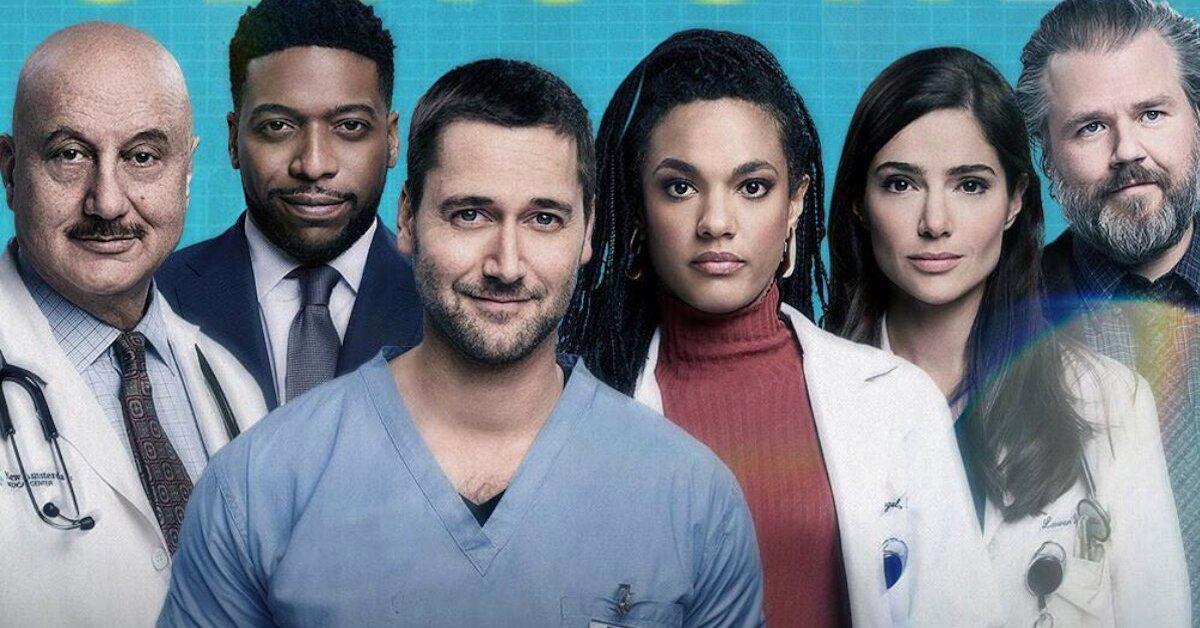 Article continues below advertisement
Is Freema Agyeman leaving 'New Amsterdam'?
Thankfully, Helen Sharpe survived her injuries from the car accident in Season 1, and has been battling the COVID-19 pandemic as best she's been able to. But in Season 3 Episode 4, titled "This Is All I Need," Dr. Sharpe gets devastating news.
She grapples with the death of her half-brother Farhan, while trying to help her niece Mina find a new place to live.
Throughout all of New Amsterdam, there are always threats that imply Freema could be leaving the series.
Now, Season 4 seems to be no different. Things between Max (Ryan Eggold) and Helen finally seem stable, but now she wants to move. Why does New Amsterdam keep teasing us like this?
Article continues below advertisement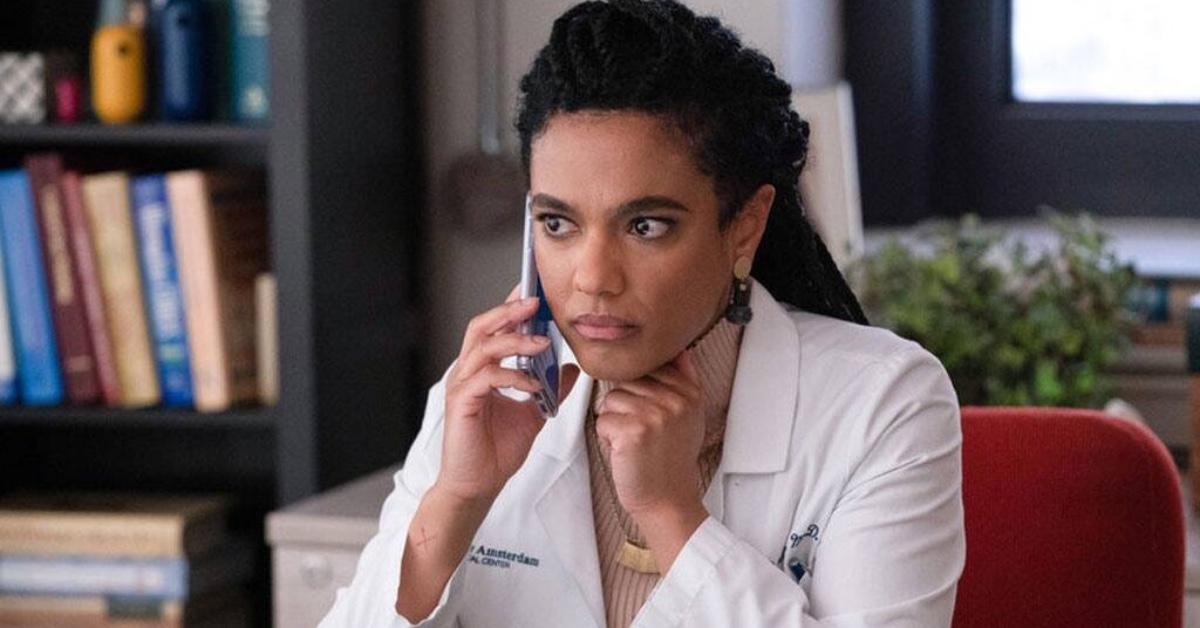 Fans aren't so certain Freema will stay on the show after Season 4.
In the Season 4 premiere, Helen shares that she wants to move back to the United Kingdom. Not only that, but Max says that he'll go with her! We've been waiting forever for their relationship to finally work out, but does this mean that they could both be leaving? That would be a major letdown.
In the preview for the second episode, Helen exclaims that they're leaving in six weeks, which means we could have some time left with Helen and Max... or that something major might happen that gets in the way of their plan.
It just wouldn't be fair for two of our favorite characters to leave New Amsterdam after they finally worked out their relationship. And lots of fans are feeling the same way.
Article continues below advertisement
While Freema has not officially announced whether or not she's leaving the show, a recent Instagram post had New Amsterdam fans up in arms. In the caption of the photo, which is a selfie of the actress and Ryan (who plays Max), Freema asked her followers, "Sooooo how's everyone doing?"
After watching the episode that centers Helen and Max, viewers have been going wild in the comments section. People are loving Helen and Max, aka Sharpwin, but are completely distraught at the prospect of them leaving the show.
Only time will tell whether Dr. Sharpe is leaving for good. Maybe something dramatic will happen in the six weeks leading up to her exit? We can only hope.
New episodes of New Amsterdam air Tuesdays at 10 p.m. on NBC, or you can catch up on all the drama at nbc.com.