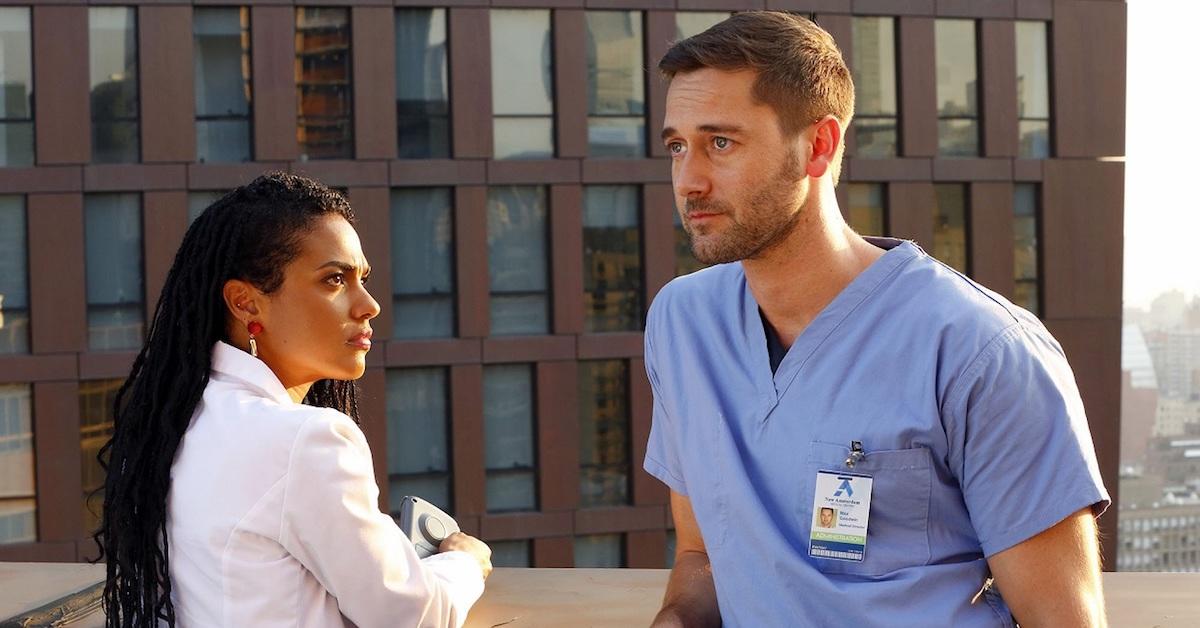 An Evening of Karaoke Might Have Turned Deadly on 'New Amsterdam' — Is [SPOILER] Gone for Good?
By Jennifer Tisdale

Apr. 26 2022, Updated 9:30 a.m. ET
Spoiler alert: This article contains spoilers for Season 4, Episode 16 of New Amsterdam.
Over the years, New Amsterdam has recycled more doctors than an HGTV show has gone through white couches (please stop with the white couches). Way back during the Season 1 finale, the show left us with a near-fatal ambulance accident. Season 2 was forced to grapple with the COVID-19 pandemic that is still affecting our healthcare workers. Season 3 finally gave fans the romantic interlude they have been dreaming about: a Max (Ryan Eggold) and Helen (Freema Agyeman) kiss.
Article continues below advertisement
In the premiere of Season 4, Helen admits that she is a bit homesick for England and might want to return. Max happily takes that leap with her, but their cozy London bubble doesn't last for long. Max and Helen return because of the death of Dr. Vijay Kapoor's (Anupam Kher), which gives Max the opportunity to see the absolute tyranny that is the hospital being run by Dr. Veronica Fuentes (Michelle Forbes).
While the crew is blowing off steam at a karaoke night, something happens to Helen. It was enough to leave fans wondering if Freema Agyeman is leaving New Amsterdam.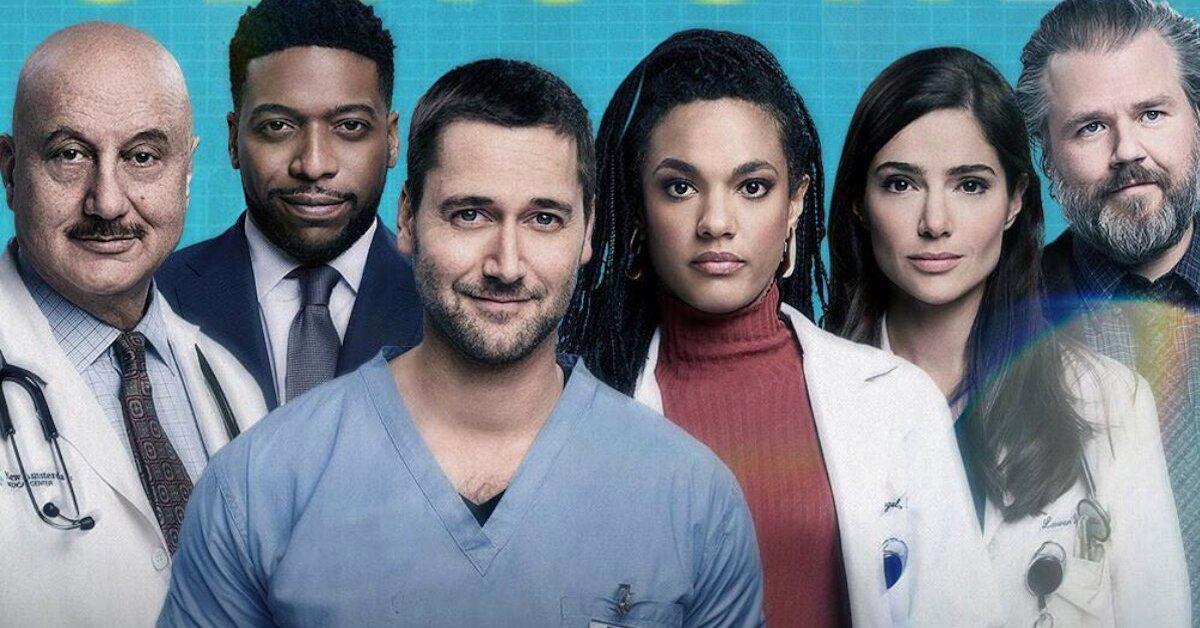 Article continues below advertisement
Is Dr. Helen Sharpe leaving 'New Amsterdam'?
Season 4, Episode 16 of New Amsterdam is titled "All Night Long," and we're pretty sure it's not just because that song was definitely belted out at karaoke. Throughout the course of the evening, something happens to Trevor (Faucett), Mia (Genevieve Angelson), Elizabeth (Sandra Mae Frank), and of course Helen, which renders them out of commission in some capacity or another.
According to TV Insider, it would appear the karaoke evening went south for a few people who were mysteriously drugged. In a promo for Episode 17, Max is rushing home to Helen who he finds passed out on the floor. We have to assume she was also dosed with this potentially dangerous substance, but for Helen it looks a bit more serious. She is also rushed to the hospital with Max beside her, but Helen is not waking up. We can't say for sure that this is Freema's departure from the show, but we hope not.
Article continues below advertisement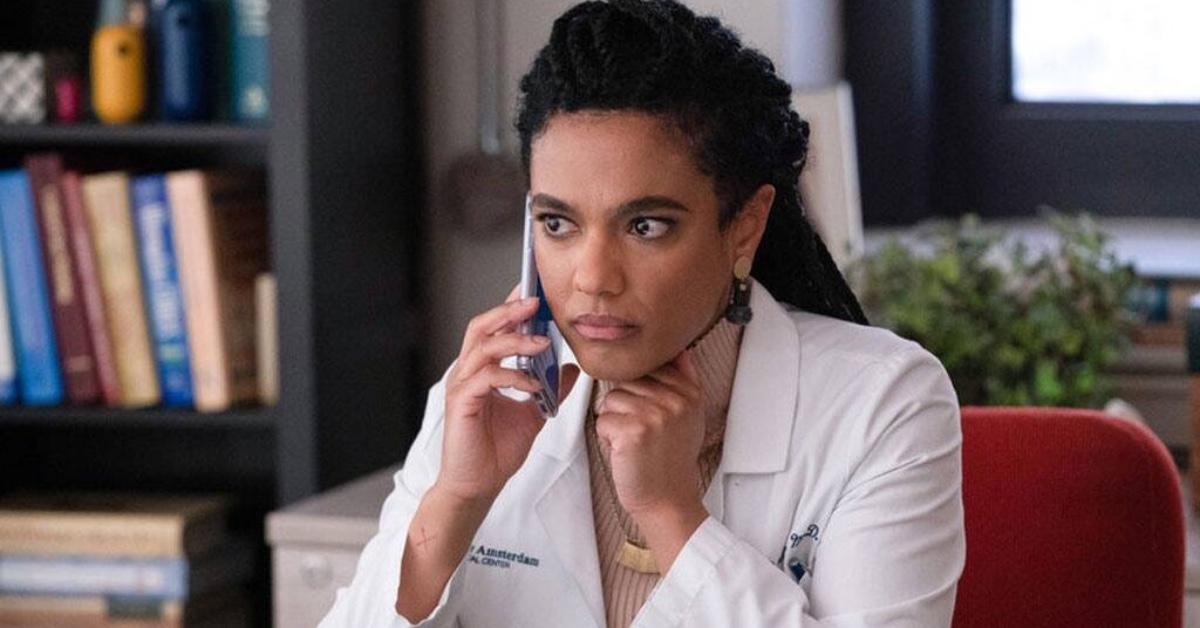 Fans aren't so certain Freema will stay on the show after Season 4.
Despite the fact that Helen and Max are back in The States, it looks as if this is only temporary for Helen. After seeing how beaten down the staff of the hospital is under the iron fist of Dr. Fuentes, Max knows he has to stay and try to make things better, however fruitless that endeavor may be.
Unfortunately, Max is no longer employed at Bellevue. His care and concern for his friends and former co-workers might only be just that. There doesn't appear to be any concrete actions he can take. Before the karaoke night, Helen was practically demanding that Max stay. It was an act of understanding and selflessness. She also knows that, apart from her, Max doesn't have anything going on in London.
Perhaps the biggest indicator that this could be it for Freema is the fact that, unfortunately, New Amsterdam only has one more season left. As it always is with these things, New Amsterdam's ratings have steadily fallen since the show premiered in 2018. It undoubtedly didn't help that the show began so close to the COVID-19 pandemic. Perhaps Freema wants to leave before the series' bittersweet end.
New episodes of New Amsterdam air Tuesdays at 10 p.m. EST on NBC, or you can catch up on all the drama at nbc.com.