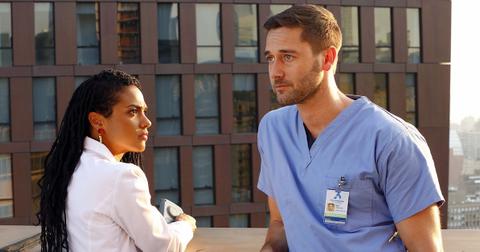 'New Amsterdam' Just Pulled Off the Cliffhanger of the Century
By Allison Cacich
Last night's New Amsterdam season finale was, in a word, intense. The episode ended on such a massive cliffhanger we're relieved to know the medical drama is definitely coming back for a second season.
Below, we discuss that emotional conclusion and where it leaves each of the show's beloved characters.
WARNING: This post contains spoilers from the season finale of New Amsterdam.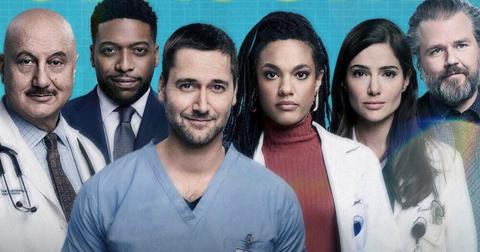 Is Freema Agyeman leaving New Amsterdam?
Where in the world is Dr. Helen Sharpe? That's what viewers were left asking when an ambulance carrying the head of oncology — along with Dr. Lauren Bloom, Dr. Max Goodwin, his wife Georgia, and newborn daughter Luna — was sideswiped by another ambulance (which just so happened to be stolen) in the final episode of the season.
Following the crash, Sharpe — who's played by the incredible Freema Agyeman — is nowhere to be found. Bloom, on the other hand, is in really bad shape after being thrown from the vehicle and Georgia is unconscious. At least baby Luna seems to have escaped without injury!
But when the camera panned to a pair of paramedics placing a white sheet over an unidentified body, fans grew concerned that Sharpe didn't survive the accident. Freema hasn't revealed whether or not she's exiting the show, though she did post a lengthy tribute on Instagram before the finale aired.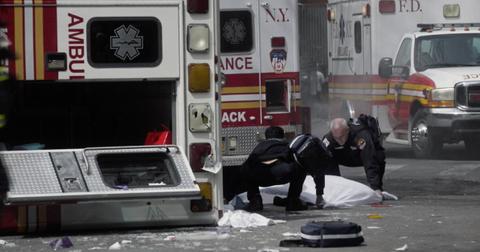 "Seems like only yesterday we were the new kids on the @NBC block! And now here we are ~ tonight's finale marking the end of an epic 22-episode first season run of a show that has come on an incredible journey!!!" she wrote on May 14. "What a ride. What a wonderful opportunity and experience!"
The 40-year-old actress did attend the NBC upfront presentation this week, which is encouraging given that the event serves as a preview of the network's fall lineup. We're hoping this means that Freema will back saving lives next season.
So, who died on New Amsterdam?
In an interview with TVLine, executive producer/director Peter Horton and EP David Schulner hinted at what's to come after the horrifying crash.
"All of the questions that you have around this, like, 'Why haven't we seen Sharpe? Who's under the sheet? Is Bloom dead? Is Georgia going to make it?' All of those are questions we want everyone to be asking," Peter explained.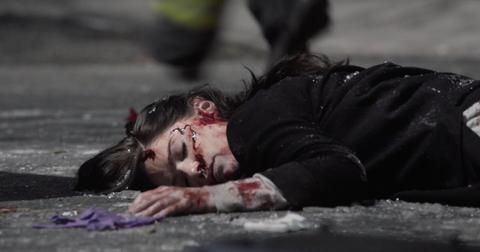 "Indeed, someone dies, as you can see by the sheet. David has a great way of revealing who that is on the first episode of next year, but even the cast doesn't really know."
"To be fair, more than one person dies," David clarified. "You have seen the lawyer who stole the ambulance, he's clearly dead. But we don't want people to think, like, we're playing a fast one and he's the one who died. In addition to him, one of our key cast is dead, and that's the question for the hiatus."
The showrunner confirmed that he knows which actor won't be returning for Season 2, though it will come as a surprise to them. "We'll tell them right before they get their script," David said with a laugh. What a way to be let go.
You can watch all 22 episodes of New Amsterdam at nbc.com.