Heartbreak Abounds on 'New Amsterdam' — Is Freema Agyeman Gone for Good?
Fans of NBC show 'New Amsterdam' worried that Dr. Sharpe (Freema Agyeman) wouldn't be coming back after the Season 4 finale. Were the rumors true?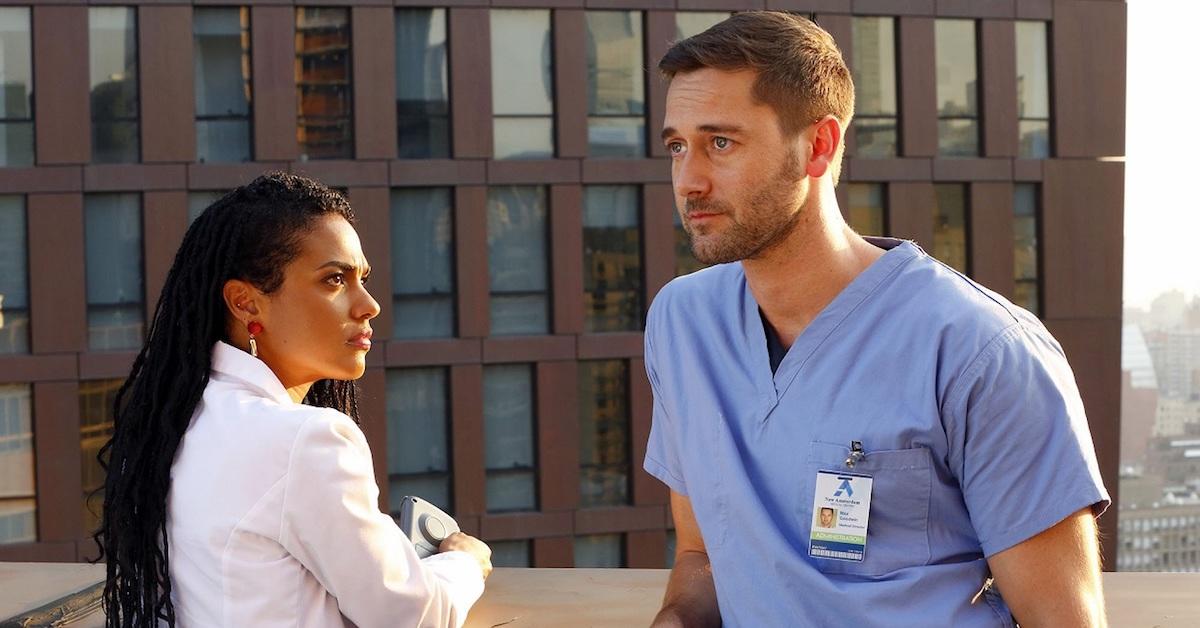 Over the years, New Amsterdam has recycled more doctors than an HGTV show has gone through white couches (please stop with the white couches). Way back during the Season 1 finale, the show left us with a near-fatal ambulance accident. Season 2 was forced to grapple with the COVID-19 pandemic that is still affecting our healthcare workers. Season 3 finally gave fans the romantic interlude they have been dreaming about: a Max (Ryan Eggold) and Helen (Freema Agyeman) kiss.
Article continues below advertisement
By the end of Season 4, Max and Helen were engaged and a wedding was on the horizon. Sadly a hurricane threw a wrench in their plans, but Max and his friends were able to pivot to a better location: the hospital's roof where he and Helen fell in love. Unfortunately, all did not go according to plan. Helen did not show up. Fans wondered: Is Freema Agyeman leaving New Amsterdam?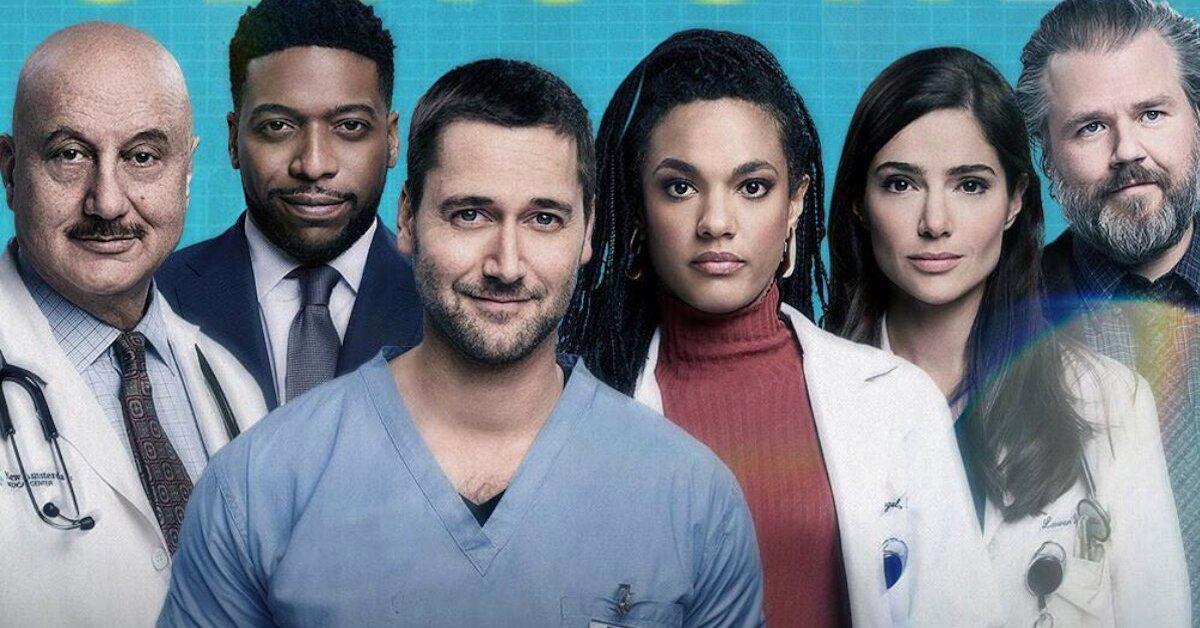 Article continues below advertisement
What did Helen say at the end of 'New Amsterdam' Season 4? And what happened next?
As Max was standing at the altar on the roof of the hospital, waiting for Helen, she called from London. In a reverse-Rachel-from-Friends, she never "got on the plane." Helen sid to Max, "I can't," crying as she apologized through her tears. Max, in shock, relayed the information to the guests.
As Season 5 gets underway, we are painfully aware that this is the last season for New Amsterdam. It will be the perfect opportunity to tie up loose ends and sort out old hurts. However, if Helen and Max aren't getting married, it stands to reason that it's permanently over for Sharpwin. Will we ever see Helen again? In the Season 5 premiere, viewers only saw an apologetic letter that Helen sent from London.
Article continues below advertisement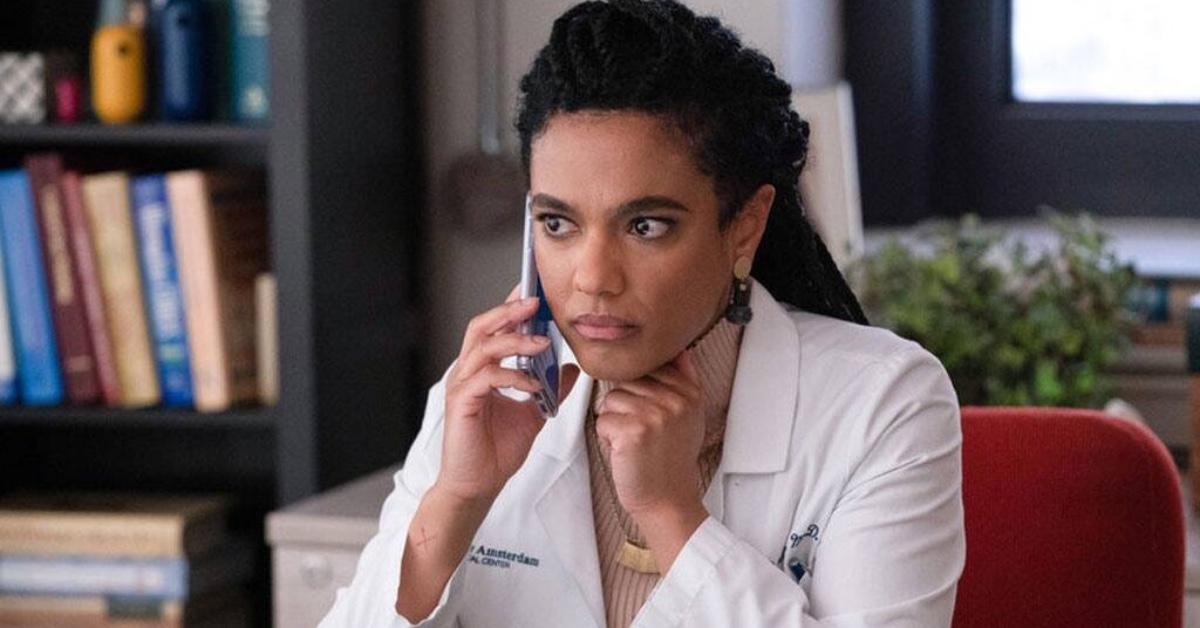 Is Freema Agyeman leaving 'New Amsterdam'?
Freema announced her departure from New Amsterdam via a July 20 Instagram post, despite the show ending after Season 5. In it she said, "Dearest Dam Fam, first off I would like to say a huge heartfelt THANK YOU for your unending, dedicated and deliciously ferocious support! I feel very fortunate to have connected with so many of you, while rolling around in the skin of Ms. Helen Sharpe, and witness every ebb and flow of your emotional investment in her."
Article continues below advertisement
She went on to write, "She has meant so much to me, but the time has come for me to hang up her white coat, as I officially share the news that I will not be returning for the final season of New Amsterdam. While I am saddened, I am also incredibly excited to see how the story concludes as a fan of the series." Freeman suggested fanfic pick up the slack, and frankly, we'd love to see it.
And there may just be hope of a return yet: Executive producer David Schulner told TVLine before the Season 5 premiere that Sharpwin fans "may not have seen the last of Helen Sharpe..."
In the meantime, Freema has a new project in the works. A few days before she dropped her New Amsterdam exit on Instagram, Variety reported Freema was all set to star in the Sky original comedy Dreamland. The show's logline reads: "Set in the sun-drenched British seaside town of Margate, it is a dark comedic exploration of multi-generational female relationships, and their (somewhat dysfunctional) family dynamics." That's the good news. The bad news is, Sky is a British network whose programming is not available in the United States. Hopefully Netflix or similar will pick it up eventually.