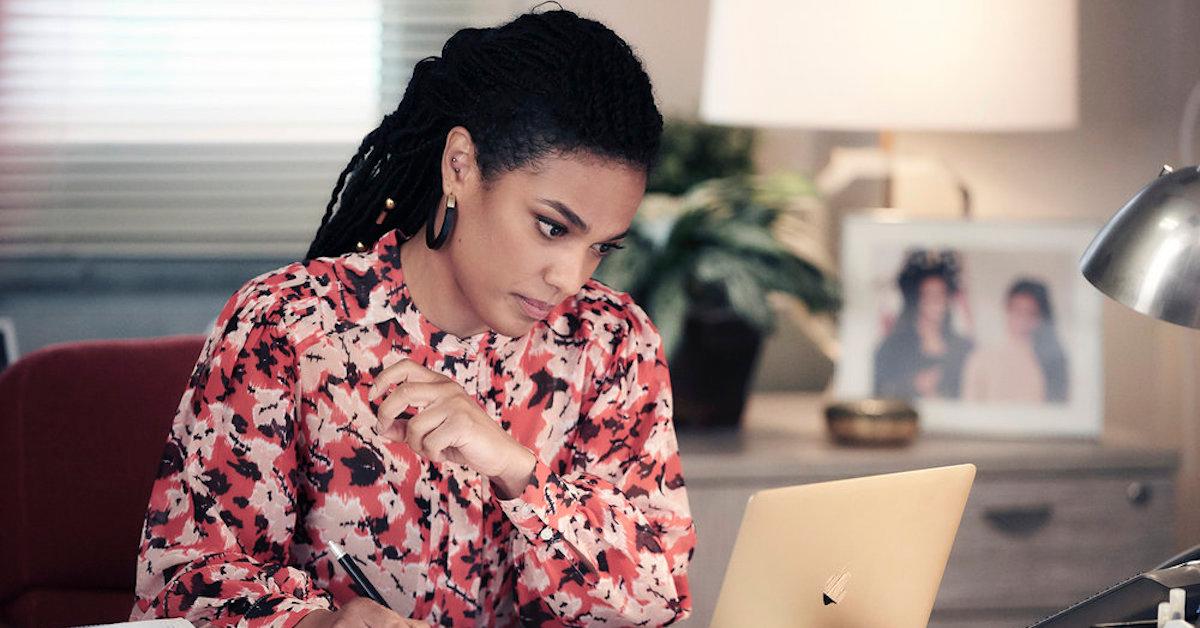 Dr. Sharpe Hasn't Left 'New Amsterdam,' But Her Job Seems in Danger
By Amber Garrett

Mar. 30 2021, Updated 9:50 a.m. ET
The good news for New Amsterdam fans who love Helen is that the oncologist, portrayed by Freema Agyeman, survived her injuries in the horrific ambulance accident that ended Season 1. However, there seems to be a significant obstacle jeopardizing her future at the hospital, in the form of a former rival.
Article continues below advertisement
The three-month time jump revealed medical director Max Goodwin has been placed under a new doctor's care, Dr. Valentina Castro. When we saw her occupying Helen's office, we felt a pit in our stomachs.
So what happened to Dr. Sharpe after the accident on New Amsterdam?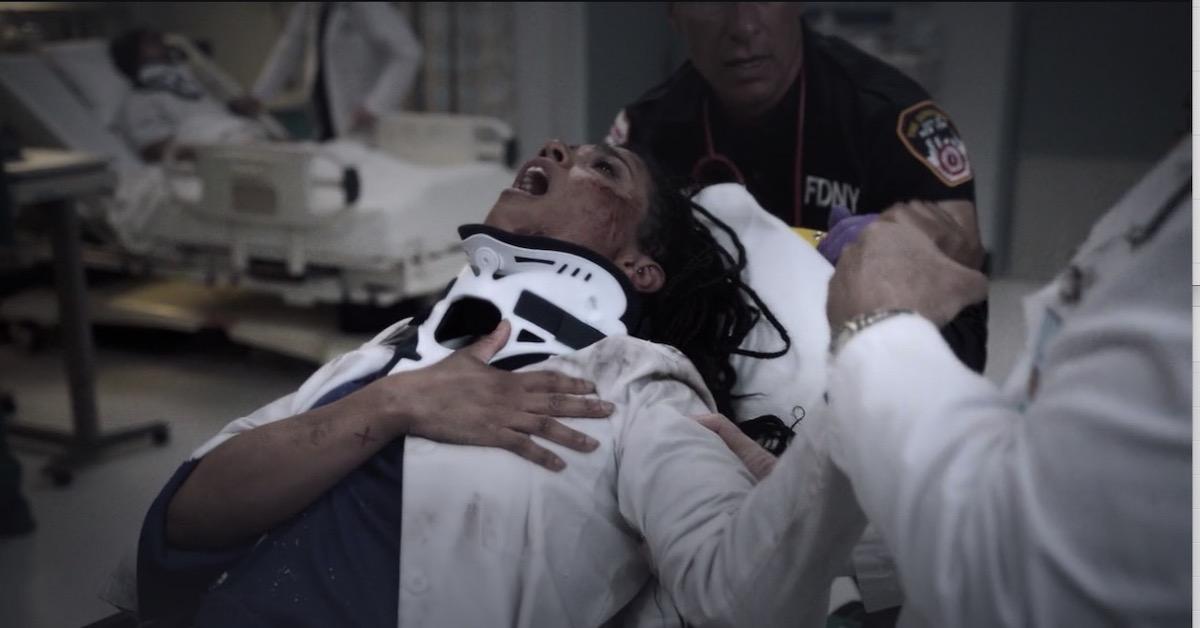 Article continues below advertisement
While showrunner David Schulner says it was always going to be Georgia who would not make it, the fervor of "Sharpwin" shippers almost changed that outcome. 
"We have a huge fan base who all they want is to see Max and Sharpe together," he said in an interview with TVLine. He says that's "not in the cards now," and since Georgia's death would seem to open that possibility up, he had reservations.
"We don't want them to be together," he continued. "They're the best of friends, and that's the relationship that we're really excited to explore: two adult friends who love and care for each other."
While it's unlikely they would have killed off Helen instead, a change of plans may have affected Lauren Bloom's fate or lessened the impact of the finale by having none of the three women die.
Article continues below advertisement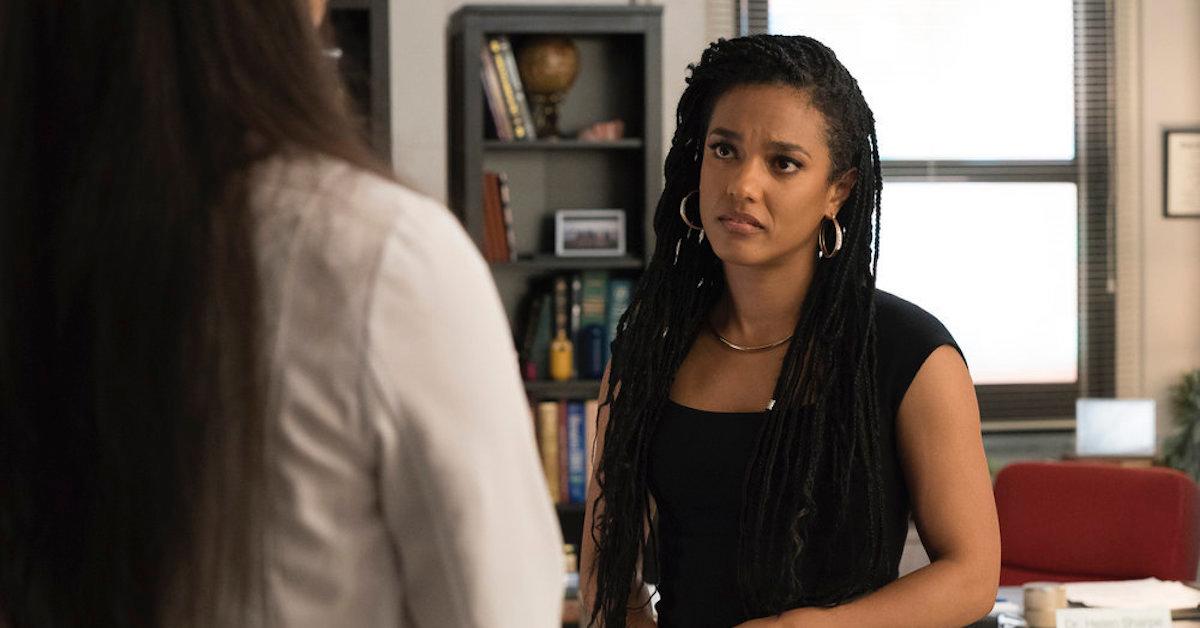 While Helen's still around, she seems to be back in her role as ambassador for the hospital, promoting the revolutionary gene therapy treatment that seems to have Max on a path to being completely cured of his cancer. While that outcome obviously is fantastic news for everyone, including Helen, it does reveal a troublesome rivalry.
Article continues below advertisement
Doctors Castro and Sharpe clearly have a history, as it's revealed Helen once fired Valentina. Now that the latter's promising gene therapy research seems vindicated, she's using it to bargain for essentially co-running Helen's department. While Dr. Sharpe ultimately agrees to that arrangement, I doubt that will clean up all the bad blood between these two.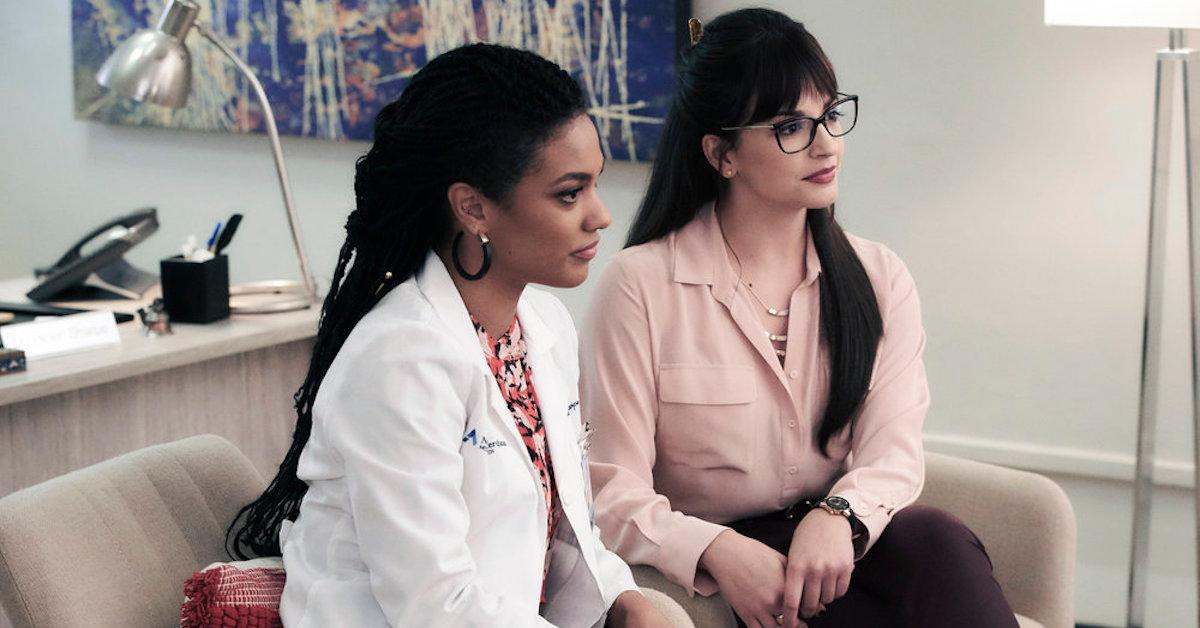 Article continues below advertisement
There also seems to be a clear rift between Max and Helen after the accident, and not just because they've removed the complicated doctor-patient dynamic of their relationship. It's too soon to tell whether Max's coldness is a product of his grief or something larger. 
However, it's clear from the showrunner's comments about the importance of Max and Helen's friendship that there's no danger of the latter being written out of the story anytime soon — even if the nature of that relationship won't satisfy Sharpwin shippers!
New Amsterdam airs Tuesdays at 10 p.m. ET on NBC.