Is Microsoft Buying TikTok? That Could Help Avoid It Getting Banned in the U.S.
Amid recurring rumors that TikTok will be banned from the usage in the United States, there's now talks of Microsoft potentially buying the platform.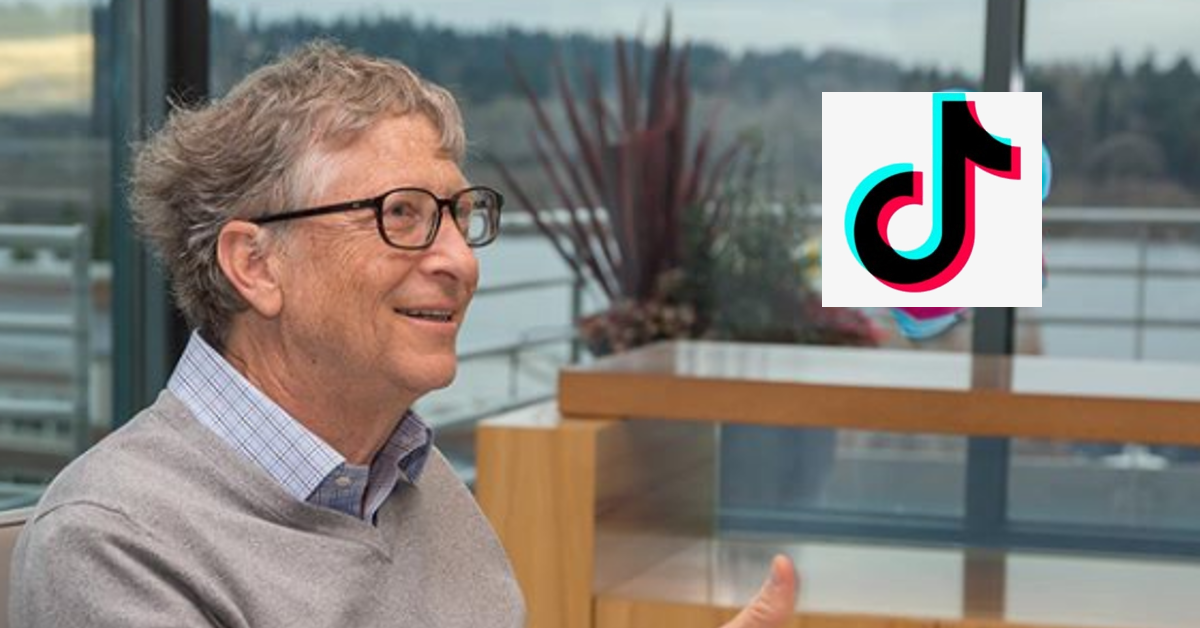 If you're a fan of copying popular dance routines online and sharing them in stylized videos set to trending songs with your friends, then you've definitely used TikTok to indulge this very specific obsession. You also probably have heard that the application is in danger of being banned in the U.S. amid growing security concerns. It seems like the popular platform can't stay out of the news, as the business world recently began buzzing with rumors that Microsoft is considering buying the app.
Article continues below advertisement
Is Microsoft buying TikTok?
The New York Times reported that the Seattle-based tech giant is seriously considering purchasing the platform, which would be the massive company's first truly successful social media acquisition with a large, built-in user base. It seems like the Bill Gates-founded business is wasting no time in moving on from its failure with Mixer, the live-streaming platform it launched to combat the likes of Twitch by paying huge exclusivity deals to popular gaming community figures like Ninja and Shroud.

Article continues below advertisement
The reports of Microsoft's dealings with TikTok are sparse, but according to both NYT and FOX Business, talks were had between the two companies on Friday, July 31.
Investors in ByteDance, the company that owns TikTok, values the application at a whopping $50 billion, but it's difficult to trust those numbers entirely. The phenomenon of "software duds" is a very real occurrence in tech, especially when it comes to new and exciting applications.
There hasn't been any discussion as to the number Microsoft is trying to pay for the application, but it'd be difficult to imagine that they'd shell out anywhere near $50 billion for the app. Plus, they could be leveraging the company's current, unique legal predicament as a bargaining tactic.
Article continues below advertisement
Is Trump really signing an executive order to ban TikTok in the U.S.?
Microsoft's potential acquisition of TikTok could have serious implications for the mobile application's future. President Trump has commented that he will definitively act to have the app banned from the US during a talk with reporters while aboard Air Force One. "As far as TikTok is concerned we're banning them from the United States," Trump said.
Article continues below advertisement
He didn't specify whether or not he would invoke an executive order, but he seems determined to prohibit the Chinese-based video application from the U.S. The application was found to have serious security flaws that not only compromised user data, but could give exploiters free range to manipulate users' accounts, upload videos without them knowing, and alter their data.
ByteDance isn't the only Chinese company to raise eyebrows over concerns regarding security. Mobile phone manufacturer Huawei, which primarily produces Android phones, was effectively banned from using Google Services on its devices. While many believed this would spell doom for the growing tech producer, executives immediately began working on their own versions of popular Google applications.
Article continues below advertisement
By doubling down on stalwart hardware in devices that were attractive to consumers, Huawei has not only been able to stay afloat, but has even managed to outsell both Apple and Samsung — which is no small feat.
Microsoft could be leveraging the looming guillotine of a U.S. ban in its negotiations to purchase the application.
Article continues below advertisement
It could be that if TikTok becomes an American-owned company, then a stateside ban may not be necessary and the application would still keep a large number of its user base. Reuters reports indicate that Microsoft's ownership of TikTok would put the U.S.-based company in charge of user data and that reports wouldn't be accessed by Chinese servers.
Do you think a potential Microsoft purchase is a good move? Or do you not care what happens to TikTok, as you've had enough of these doggone teens and their dance routines flooding the internet?