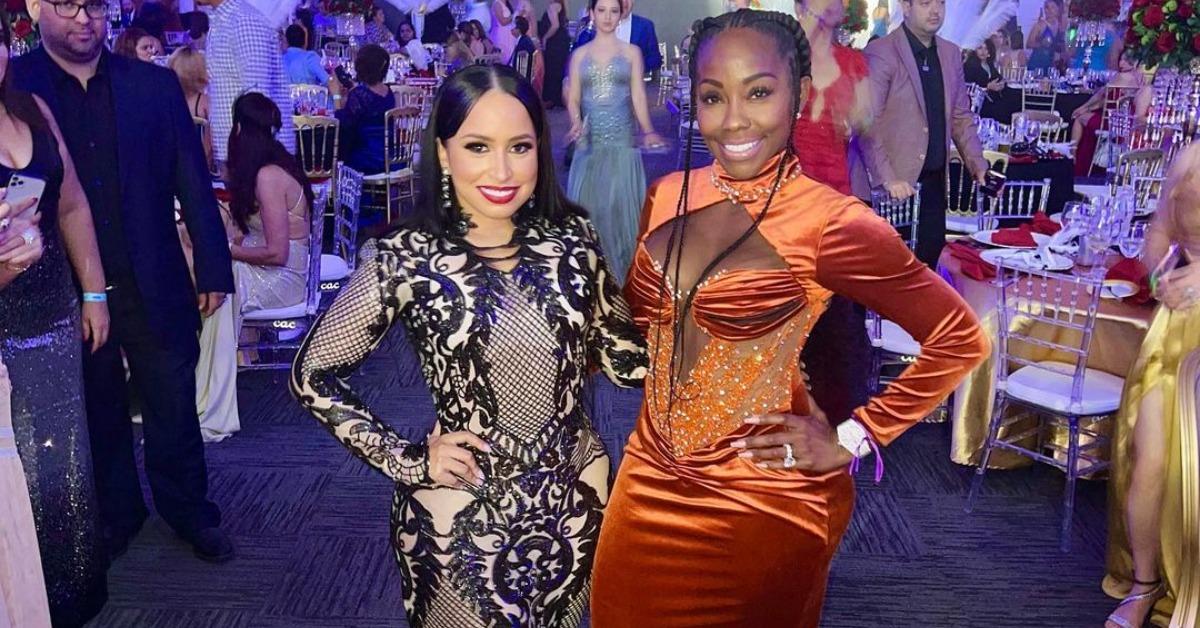 Wait, Is 'Million Dollar Hustle' About One Big Pyramid Scheme?
Even before Million Dollar Hustle premiered on Lifetime, viewers who watched the promos were convinced that the bigger story involves a pyramid scheme. Some of the show's stars, including self-made millionaire Stormy Wellington, made their fortunes from a multi-level marketing company, so you can imagine why plenty of viewers flew to Twitter to speculate about what's really going on with the reality series.
Article continues below advertisement
But is Million Dollar Hustle actually centered around a pyramid scheme? One of the companies Stormy works with is Total Life Changes, a health and wellness company that sells smoothie and detox tea products.
She also promises life changes for her clients who are willing to put in hard work, whether it be physically through weight loss or internally, since she is also an inspirational speaker. But before viewers had gotten a closer look at Stormy's empire, they were already skeptical of what she was selling.
Article continues below advertisement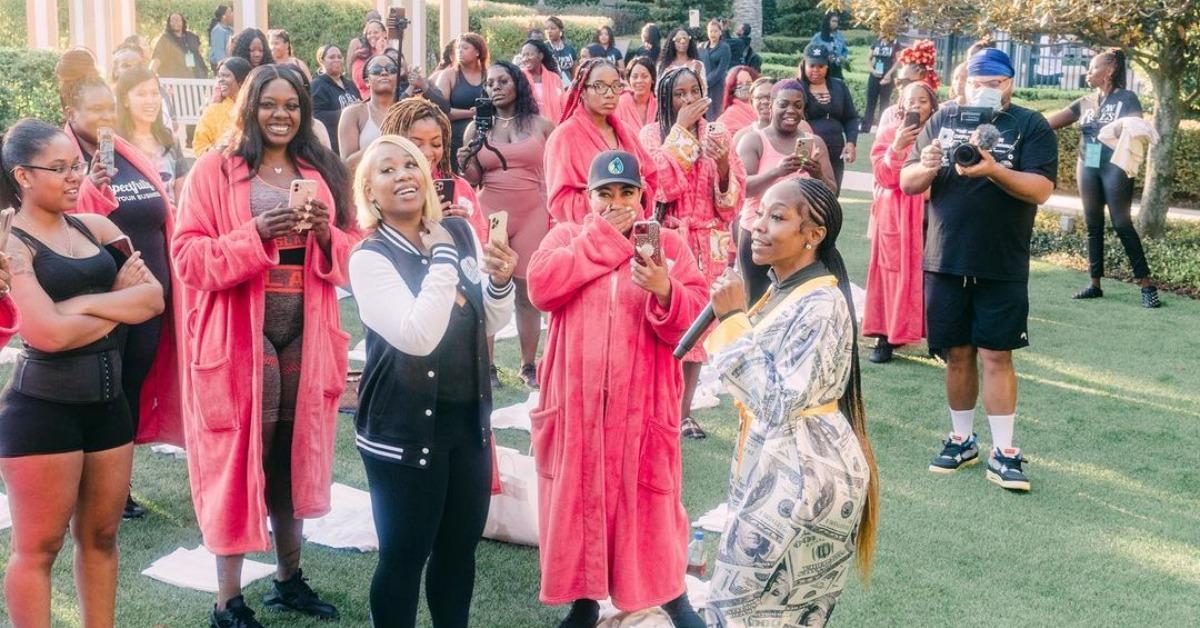 Is 'Million Dollar Hustle' about a pyramid scheme?
Stormy's Instagram account is full of promotional material for her speaking engagements, product partnerships, and events. But the biggest takeaway for Million Dollar Hustle viewers is Stormy's work with Total Life Changes, which is a multi-level marketing company. But many consider it to be a plain old pyramid scheme.
Article continues below advertisement
Total Life Changes promotes better health with detox teas, smoothies, and other products that customers can purchase from the company. So, the company technically doesn't fulfill the definition of a pyramid scheme, in which there usually are no tangible products that customers get after forking over their cash. However, Total Life Changes has still drawn plenty of criticism.
Article continues below advertisement
There are multiple discussions about Total Life Changes on the anti-MLM subreddit. In one, a user claimed that the company's "customer service is deplorable and their guarantee is trash." Another user commented on the same thread and said, "Multi-level marketing is a flawed method where the 1 percent of successful people scam the other 99 percent."
There are also several tweets wondering if Million Dollar Hustle is just one big pyramid scheme rolled into a reality show. One user tweeted that individuals "deserve to be scammed" if they trust Stormy with their money.
Another asked on Twitter, "So is this 'how to build a pyramid scheme' or a life coaching show or what?" Clearly, there are strong opinions about the show already.
Article continues below advertisement
What do Stormy Wellington and the Circle of Bosses sell on 'Million Dollar Hustle'?
In addition to promoting Total Life Changes' products, Stormy makes money from her masterclass on network marketing. She, along with the women in her Circle of Bosses, sell memberships for $99 through Stormy's website. Those memberships give individuals access to the tools Stormy provides to succeed, including downloadable worksheets, 35 video lessons, and an unspecified "insane bonus."
Stormy told Ebony in 2017 that she's not running a pyramid scheme and she believes in the tools she managed to monetize.
Article continues below advertisement
"People who say [it's a pyramid scheme] are simply repeating what they've heard," Stormy told the outlet. "Pyramids have no exchange of product. There is no pay. In direct sales we exchange dollars. My company has no advertising budget and no middle man—we are the billboard and ads. Every time you make a sale, you get a check. There is compensation for referrals but talent scouts, managers, and agents get referral fees."
Unfortunately, that hasn't stopped people from talking.
Watch Million Dollar Hustle on Wednesdays at 10 p.m. EST on Lifetime.