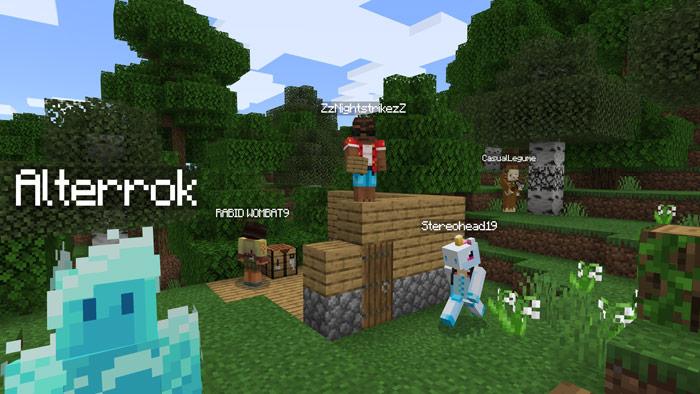 You'll Need This Version of 'Minecraft' to Play Cross-Platform
The 3D pixel sandbox game Minecraft has been a favorite of many for the decade it's been on the market — and despite its age, it continues to attract new players with enticing updates and new features.
As the game has evolved over time, it's become a great way to play with friends, but does Minecraft support cross-platform play so you can play with your friends across consoles? Here's what you need to know.
Article continues below advertisement
Does 'Minecraft' support cross-platform play?
Yes, you can play Minecraft with your friends regardless of what console they own the game on, so long as you're both playing the same version of the game. This means that those who have Minecraft Java Edition cannot play with those who have the Bedrock Edition, though Java Edition players can play with other Java Edition Players, etc.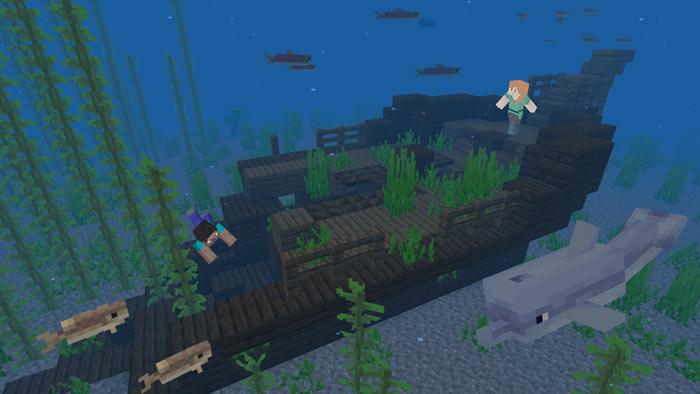 Article continues below advertisement
What's the difference between 'Minecraft' Java Edition and 'Minecraft' Bedrock Edition?
Since Minecraft's original release in late 2011, there are two different versions of the game that have spawned, each with a different set of players in mind.
The oldest edition is the Java Edition and is exclusive to those who play on PC, Mac, and Linux devices. The Bedrock Edition, on the other hand, was made for all consoles. At this time, Minecraft's Bedrock Edition is available for Nintendo Switch, iOS, Android, Xbox, and PlayStation consoles, in addition to PC and Mac.
But platform availability isn't the only difference in these two editions. Which edition you invest in will depend on what kind of game you're looking to play with your friends. If you're hoping to host a large server, then you'll likely want to invest in the Java Edition, as it has the bandwidth for large multiplayer servers and customization options to play with friends.
Article continues below advertisement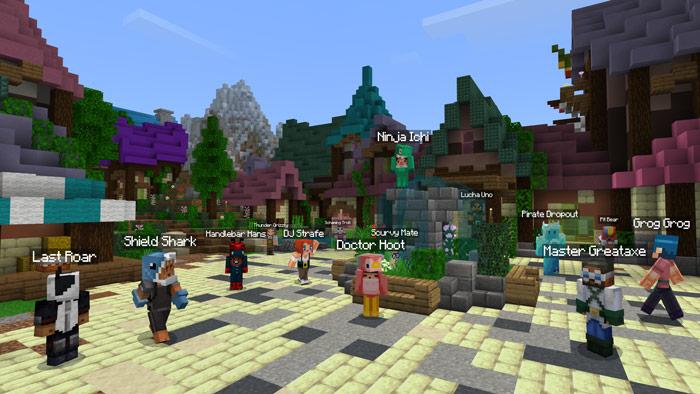 The Java Edition also has five different play modes, as opposed to the Bedrock Edition's three. In Java, you can play Survival, Creative, Adventure, Spectator, or Hardcore versions, while Bedrock only features Survival, Creative, and Adventure.
Spectator mode allows players to float through the bricks in their world, though they can't directly interact with anything. Hardcore mode, on the other hand, only gives players one life. When they die, their entire save file is ended.
Article continues below advertisement
Lastly, the availability of mods between these two modes is extremely different. Those with the Bedrock Edition can, of course, install different modifications to their world, but this is mostly done through various texture packs and add-ons you can purchase online.
Those with Java Edition, though, can access countless user-created mods online and install them easily, resulting in a smaller overall cost for the game.
Article continues below advertisement
How to play online with friends in 'Minecraft.'
To play cross-platform with friends, you'll first need to sign into your Microsoft account (or create one, if you don't already have one). Under the "Friends" tab when starting a world, you should be able to select "Find Cross-Platform Friends" to locate any of your friends' worlds, so long as they're also signed into a Microsoft account.
Your friends can also invite you to join an online session. When creating a world, scroll to "Multiplayer" and select people from your friends list to invite to the world.
If you're having problems locating the friend you want to play with, be sure your Microsoft accounts have you marked as friends to ensure you can play together.