Is Missy Elliott Gay? Inside Those Never-Ending Rumors
The rumors and questions never end. Missy Elliott fans are curious if the female rapper is gay — inside all we know about her sexuality!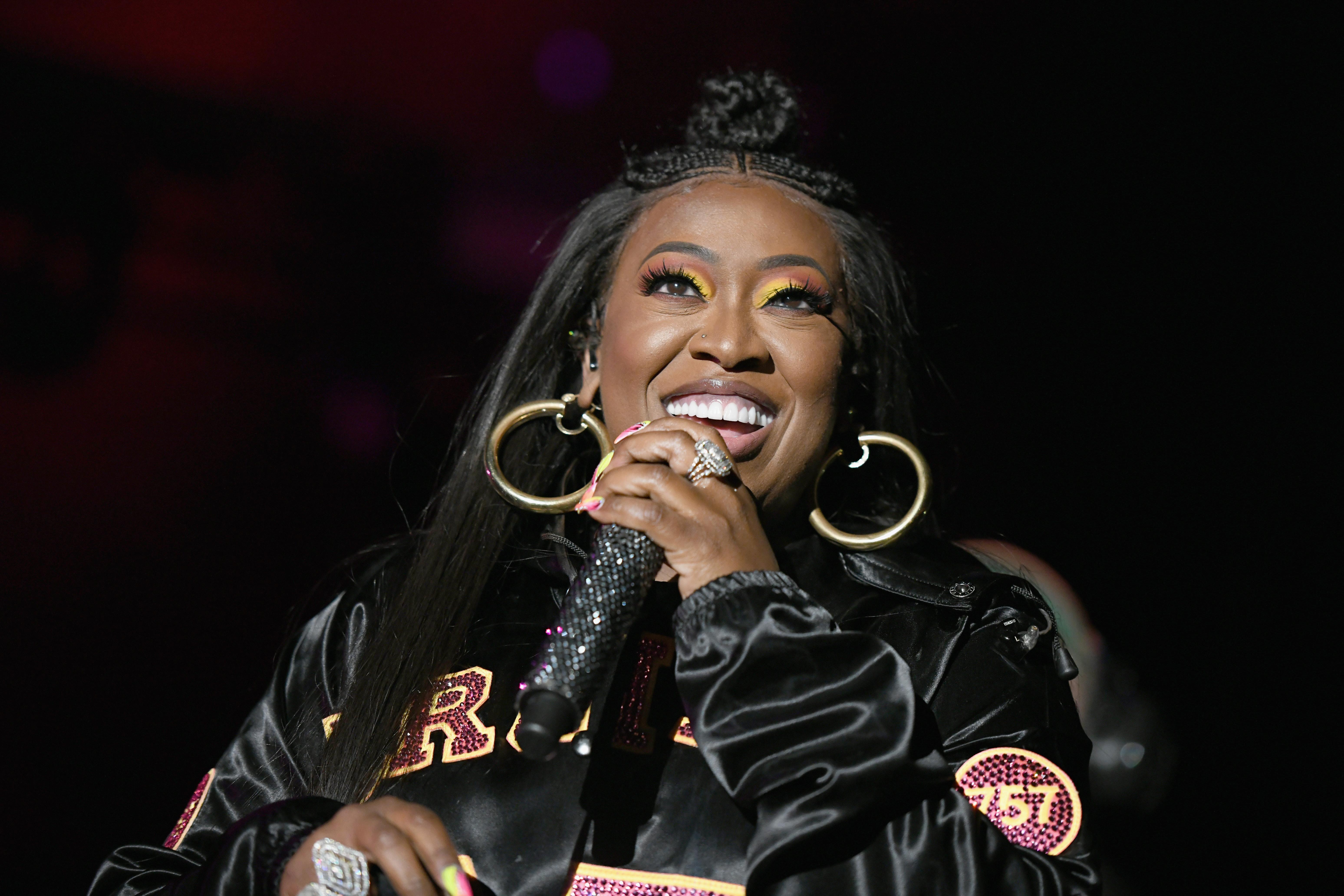 Missy Elliott has been one of the leading female rappers in the industry for the past few decades, but as the 48-year-old gears up to receive the Video Vanguard Award at the upcoming VMAs, fans have burning questions about the music guru.
And since her sexuality has been in question for years, they're curious: Is Missy Elliott gay? Scroll down for everything we know!
Article continues below advertisement
Is Missy Elliott gay? 
It's unclear if Missy Elliott is gay, as she's never directly spoken out and said whether or not she is or isn't. She's also never been married before.
However, Missy has been the subject of lesbian rumors in the past and has often spoken out about them. Back in 2011, she was rumored to be dating fellow singer Keri Hilson.
Article continues below advertisement
"Girl, it amazes me how we never worked 2gether and barely know each other but they make up a full out lie! Smh!" Missy wrote to her on Twitter at the time.
Keri wrote back: "Lies!! How do those ppl sleep at night? I love & respect Missy & her work, but we've never worked & I've prolly seen her 5 times in my life!"
Missy has also been linked to Real Housewives of Atlanta star Eva Marcille, who is now married to Michael Sterling.
"Let me clear this all the way up. I've never dated women, I never dated Missy, I never dated any of these people, they're my friends," Eva said on Bravo following the rumors.
Article continues below advertisement
Does Missy Elliott have kids?
Missy does not have kids, but in a 2008 interview with People, she admitted she does want them.
"I most definitely want kids, but I'll probably adopt kids," she said 11 years ago. "I don't know if I can take that kind of pain [of labor]. Maybe in the year 2020 you could just pop a baby out and it'd be fine. But right now I'd rather just adopt."
Article continues below advertisement
What is the Video Vanguard Award?
The Video Vanguard Award has been presented to successful music performers for their efforts in music and film since 1984. In 1991, it was renamed the Michael Jackson Video Vanguard Award, but this year, the VMAs website only says Video Vanguard Award.
Some other notable past recipients include David Bowie, The Beatles, Madonna, George Michael, Janet Jackson, Tom Petty, Bon Jovi, Rihanna, Pink, Jennifer Lopez, and Kanye West.
Article continues below advertisement
The website's description for Missy's award reads: "Missy Elliott is a groundbreaking solo superstar, pioneering producer, songwriter, singer, rapper, and cultural icon who has transformed the global music scene. The five-time GRAMMY® Award winner has achieved unprecedented success and sold over 30 million records worldwide."
"Known for her classic hit singles "Work It," "Get Ur Freak On" and "WTF (Where They From)," Elliott leads the field in innovation, creativity and influence on other artists. Earlier this year, she was the first female hip-hop artist inducted into the Songwriters Hall of Fame," the description states.
Article continues below advertisement
"Elliott has an honorary doctorate from Berklee College of Music, and she is the only female rapper to have six studio albums certified platinum, including her debut 1997 album "Supa Dupa Fly" and her 2002 blockbuster "Under Construction." She joins a prestigious list of past Video Vanguard Award recipients, including Jennifer Lopez, Beyoncé, Justin Timberlake, Madonna, Guns N' Roses, Britney Spears, Kanye West, Rihanna, and P!nk. Elliott will be performing at the VMAs."
When are the 2019 VMAs?
The 2019 VMAs are on Monday, August 26 at 8:00 p.m. EST on MTV. We cannot wait to watch Missy's acceptance speech... and performance!