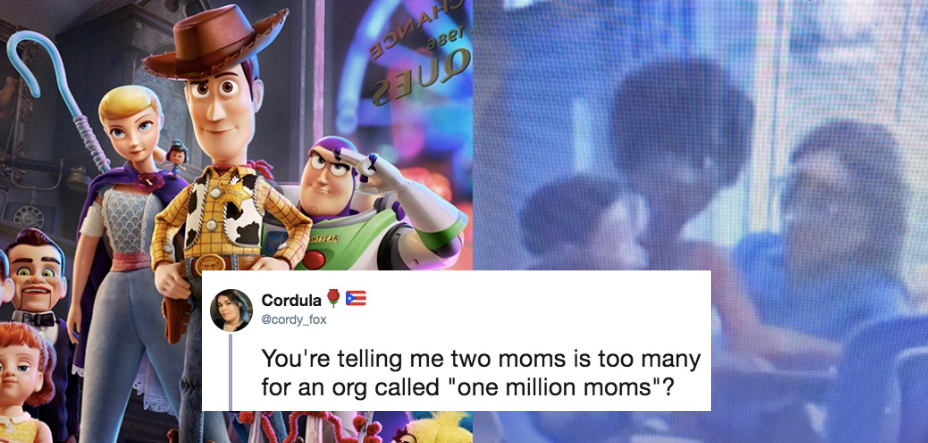 Parents Are Boycotting 'Toy Story 4' Over Its Inclusion of a Same-Sex Couple
Toy Story 4 has everything. A suicidal spork. A cowboy-sheepherder love story. A gang of terrifying ventriloquist dummies. But the thing that's upsetting the conservative parent group One Million Moms is the inclusion of a same-sex couple in one brief, background scene.
Article continues below advertisement
Apparently, there are one million moms who don't understand that it's 2019 and that families today are comprised of people of all genders and sexual orientations. That kids all over the place are finally seeing families that look like theirs on screen. That including a same-sex couple in the background of one shot of one cartoon is a nice, good move but barely "representation."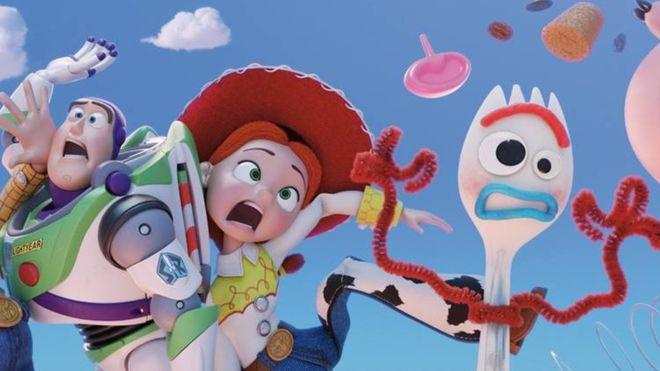 Article continues below advertisement
Before the movie even came out, people were speculating that Woody would be portrayed as openly bisexual. While that didn't turn out to be the case, the movie did still make an effort to represent the LGBTQ+ community in the movie.
In a scene where Bonnie is being dropped off at school, you can see two moms in the background dropping off their little one. When pickup happens in the afternoon, you can see the two moms again greeting their child. It's a subtle, minor moment, but people were touched nonetheless.
Article continues below advertisement
"GUYS IN THE TOY STORY 4 THERES A LESBIAN COUPLE!!! PIXAR REALLY OUT HERE," wrote Twitter user @daddisvga, who also snapped the photo of the fleeting LGBTQ+ moment. While many were impressed with Disney, the scene is so quick that many viewers didn't even notice it the first time around.
But a conservative parent group, One Million Moms, definitely did, and it was enough for them to call for a boycott of the movie. "Disney Blindsides Families with Lesbian Scene in Toy Story 4," their post reads. Yeah, Disney blindsided people so hard that many had no idea it was in the movie.
Article continues below advertisement
"The scene is subtle in order to desensitize children," One Million Moms claims. "It was a noticeably small scene with the sole purpose of attempting to normalize this lifestyle...which is exactly why 1MM finds this to be so dangerous.
"It has not been mentioned much in mainstream media, which could appear as acceptance when really it was because it happened so fast. But the scene was included and intentionally not announced prior to the movie release in hopes it would be kept quiet to expose as many children as possible."
Article continues below advertisement
I simply cannot roll my eyes hard enough. Of course Disney was normalizing having two moms with this scene. Because having two moms is normal. Period. Case closed! The end! Move on! Grow up! Join the 21st century!
Article continues below advertisement
It's so easy and important to represent all types of historically marginalized people in pop culture, and it's great that Disney is finally hopping on board. When you're animating a movie, you have all the power.
If you can make a main character that people care about out of a spork from the garbage and mismatched googly eyes, you can at least include a family in the background who represents what real families today look like.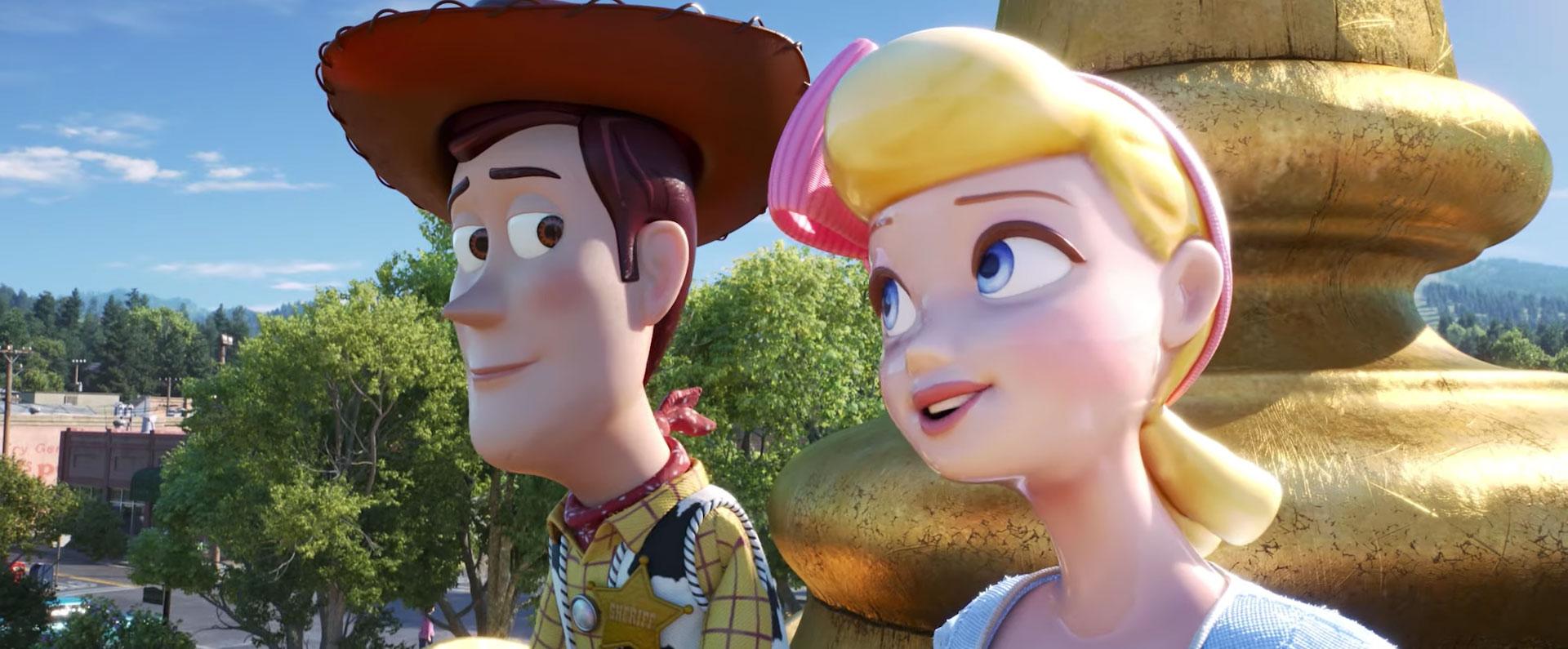 Article continues below advertisement
A family with two moms isn't "pushing an agenda," as One Million Moms claims. It's finally representing the real world. The organization writes that "Disney has decided once again to be politically correct versus providing family-friendly entertainment."
Aside from being just terrible writing, One Million Moms' boycott petition seems to suggest that these moms — all one million of them — are living in insular, willfully ignorant lives and haven't realized that a family with two moms is much more normal and family-friendly than a family that discriminates against people of different sexual orientations.