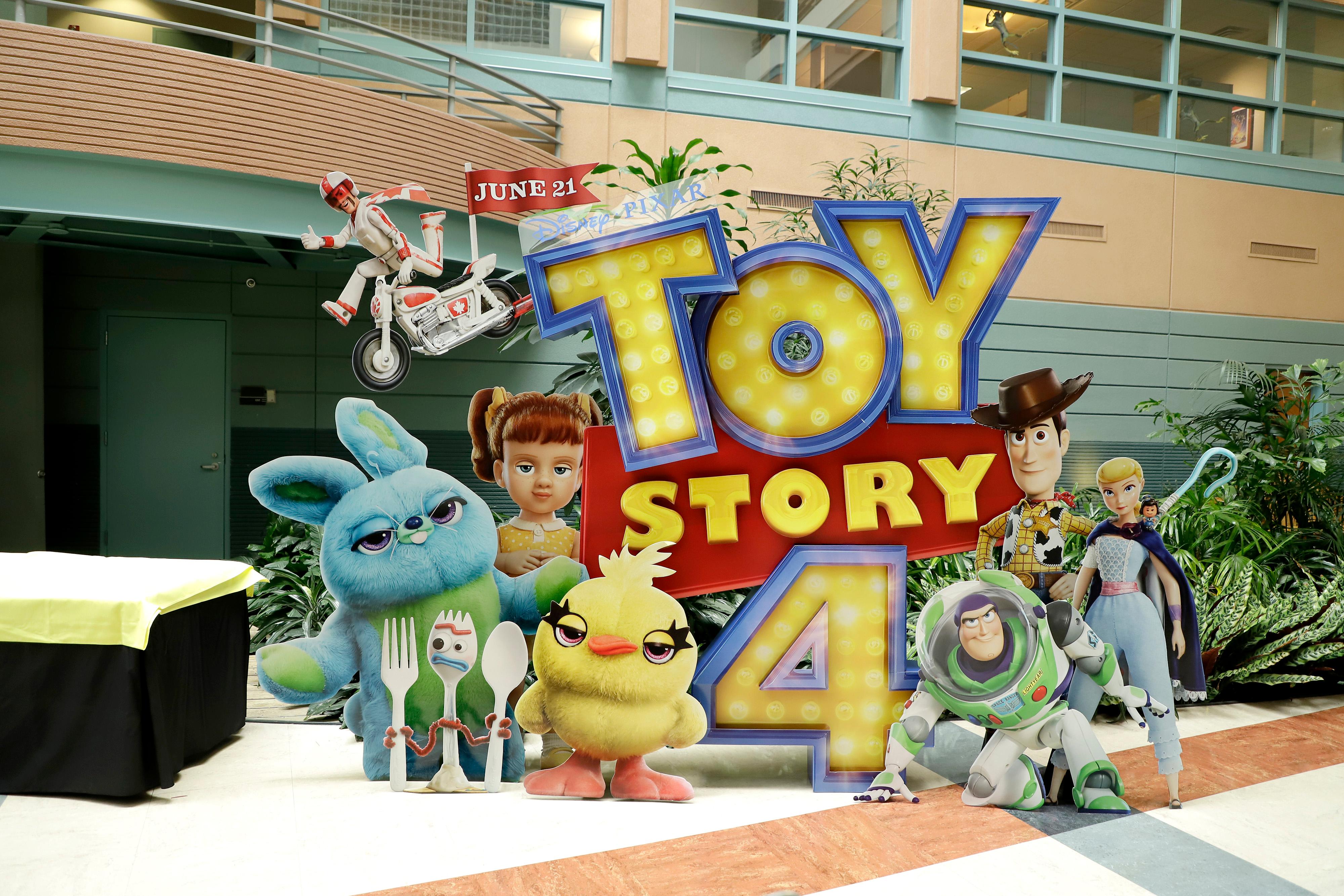 'Toy Story' Fans Think Woody Will Be Openly Bisexual in Movie's Fourth Installment
It seems people are really taking "You've Got a Friend in Me" the wrong way. Toy Story 4 (are we that old?) hits theaters on Thursday, June 20, but after a bold rumor earlier this year, viewers are wondering: will Woody be openly bisexual in the movie? Scroll down for everything we know about the report!
Article continues below advertisement
Is Woody from Toy Story 4 bisexual?
It has not been confirmed by Disney whether or not Woody will be openly bisexual in the upcoming flick (in the past three films, he was not). But in mid-March 2019, NPC published an article reporting that Woody — voiced by iconic actor Tom Hanks — would be openly bisexual in Toy Story 4.
Article continues below advertisement
The site posted a screenshot of a tweet from the verified Disney Instagram account that read: "Great news for the LGBTQAIP community. A little bird told us that Woody will be openly bisexual in Toy Story 4. He's got a friend in him!"
However, the tweet cannot be found on Disney's Twitter feed, which made everyone unsure if it was ever even posted there in the first place.
But after looking into NPC further, it seems the tweet was indeed fake and the story was just made up. The site describes themselves as "a satire site, providing political and cultural commentary with wanton sarcasm."
Article continues below advertisement
The description says that "NPC Daily pokes fun of modern journalism and liberalism. If you believe one of our articles is real, it's because the content is not too far adrift from what is published by mainstream news outlets. But, alas, our content is totally fictitious and is created to elicit laughs and bemusement."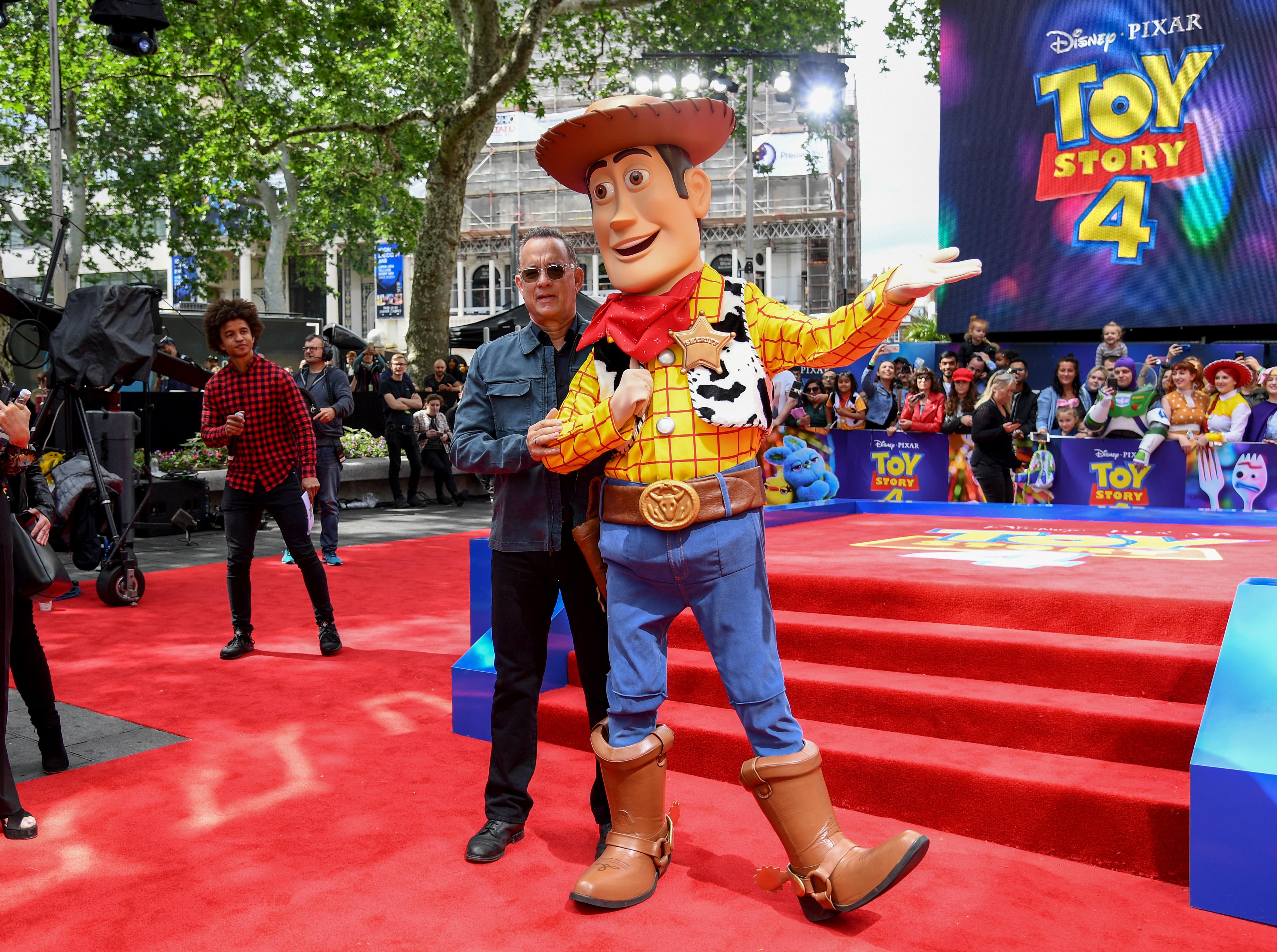 Article continues below advertisement
Well that explains it. Joke is on us, we guess...
Regardless of the hoax, Tom is more than ready for the fourth installment of the popular children's movie in which he and co-star Tim Allen (Buzz Lightyear) have been working on together for about 25 years.
"I am a team player. I love being part of an ensemble, and I think we are always in this together somehow," he told Entertainment Weekly earlier this month. "Anybody can make it a miserable day by being cranky or self-centered or thinking that it's all about them instead of all about the whole."
Tom has been a part of all four of the Toy Story movies. The first one, Toy Story, was released back in November 1995. The second, Toy Story 2, was released in 1999. Eleven years later in 2010, Toy Story 3, hit the big screen. And now, exactly nine years after that, fans will get to enjoy Toy Story 4.
Article continues below advertisement
Unfortunately, though, this fourth movie could indeed be the last we get to see of everyone's favorite toys on the big screen, and in an interview with Digital Spy, Tom reflected on his last session as Woody.
"My last session took me by surprise. I knew this was probably going to be the last time we went in to do any recording, it wasn't that long ago. It was odds and ends of bits they needed, including some of the last actual scenes," he shared.
Article continues below advertisement
The A-lister continued, "They said, 'OK, great, thanks, you're done', and I said, 'Get out, there's gotta be something else, you guys'. I asked them, 'Are you telling me that I have just recorded the last line as Woody in Toy Story 4?' And they said, 'Yeah', and it was definitely a moment."
Tom even chronicled that final moment with a bone-chilling post on Instagram earlier this year. "Final line, final session as Woody of Toy Story 4. We rode like the wind, to infinity and beyond. Hanx," he wrote. We're not crying, you're crying...