Is 'Nathan for You' Scripted? Inside the Making of a Cult Classic
It's touted as a comedy docuseries, but is 'Nathan for You' scripted? Here's how the sausage got made over four seasons of the Comedy Central classic.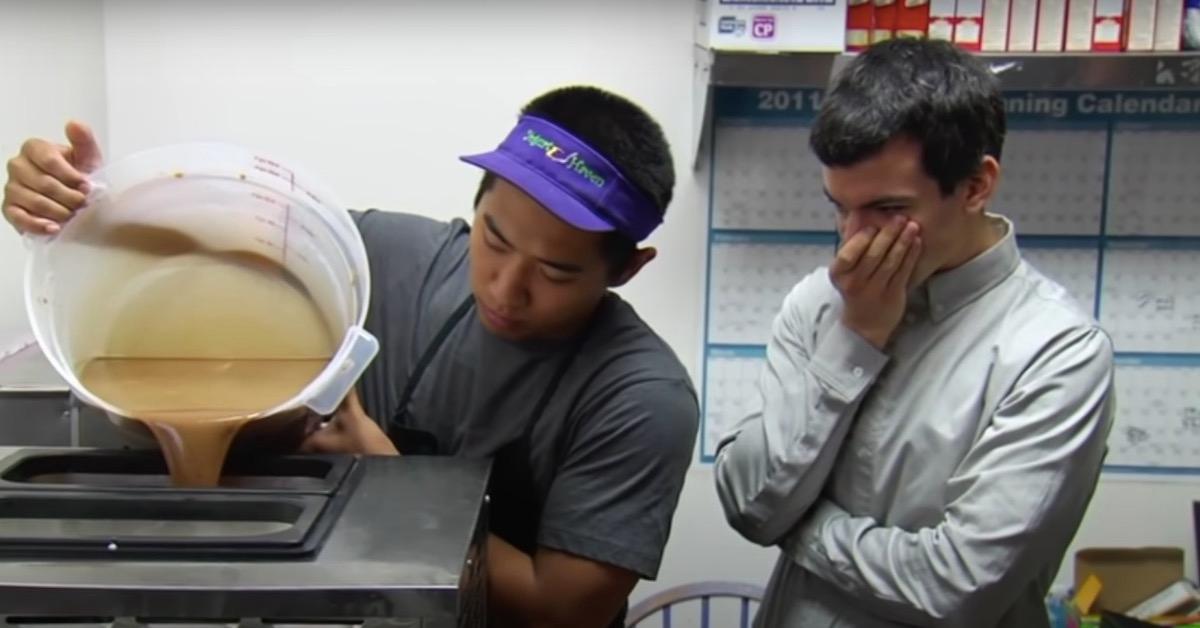 Some shows take a while to gain a following, and Comedy Central's Nathan for You is definitely one of those. It ran under the radar for four seasons before the network pulled the plug, but its cult following has only grown since streaming platforms like Hulu have made the episodes available. If you're just getting into Nathan Fielder's awkward humor, you might be wondering, "is Nathan for You scripted?" The short answer is yes...? And no...? Allow us to explain.
Article continues below advertisement
Is 'Nathan for You' scripted? Not for everybody involved...
First, for the uninitiated, the whole concept of Nathan for You is that Nathan is "helping" businesses market themselves and grow their customer base, but his advice is often pretty dubious. For example, poo-flavored frozen yogurt is definitely the exception to the rule that "there's no such thing as bad publicity."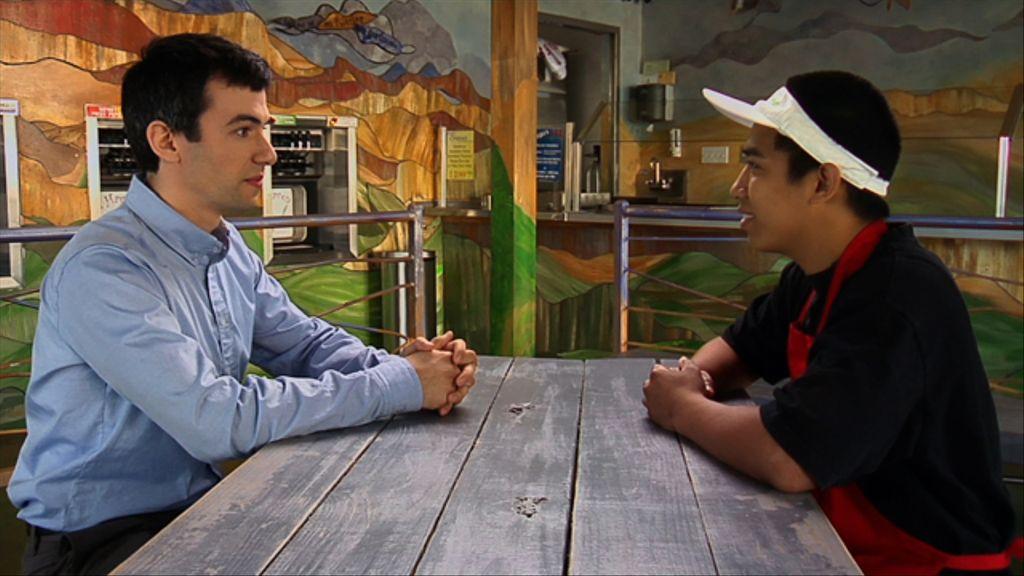 Article continues below advertisement
The thing is, Nathan really did go to business school and he really did study marketing, but he is definitely a comedian by trade and the show is definitely a comedy that uses some scripted elements, some documentary elements, and a great deal of improv. Similar to the interviews done by correspondents on The Daily Show and Full Frontal with Samantha Bee, Nathan definitely comes into each interaction with the person he's "helping" with a loose script.
However, these are real business owners, not actors, and they don't have the improv and comedy skills to be pulling off scripted interactions with Nathan. Everything you see are their genuine reactions to what Nathan says. But there was a writing process involved in the show, much as there is with a lot of "reality content." However, the business owners weren't necessarily in on the writing process.
Article continues below advertisement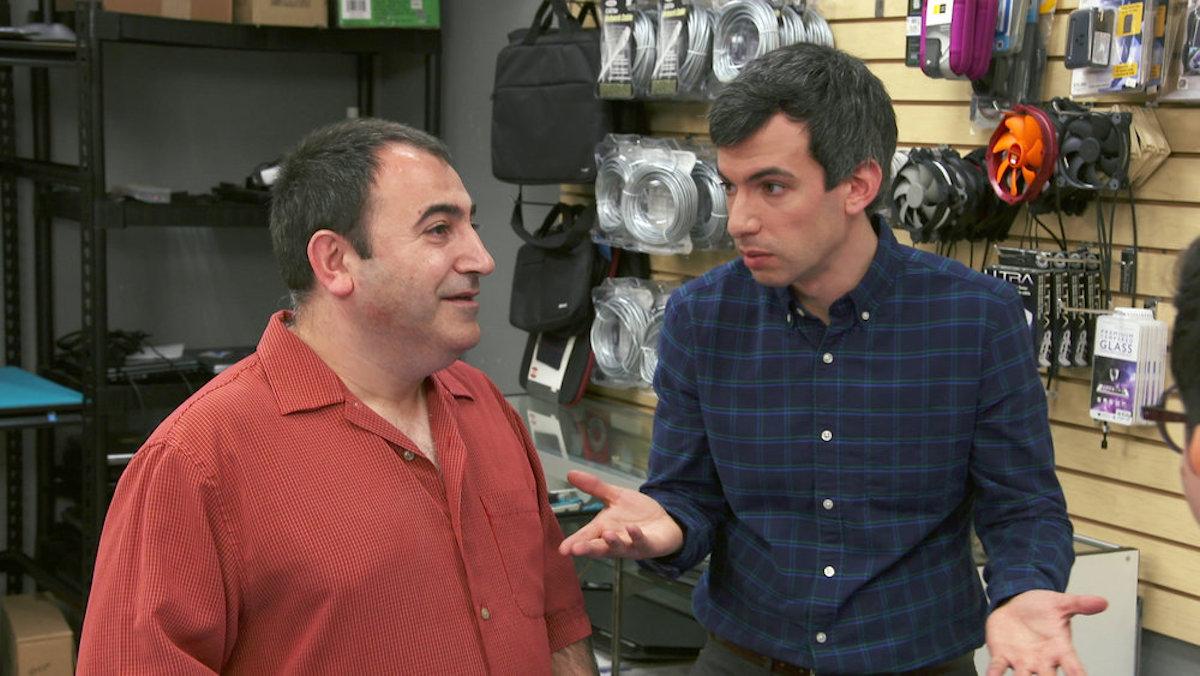 The unpredictable nature of people's reactions to Nathan made the process of writing — and often rewriting and re-rewriting — unlike your typical comedy. "It's a lot of guessing and testing," Nathan told GQ in 2015. "A lot of the process is just coming up with something, trying it in the real world, seeing what happens, and adjusting and rewriting the story based on what happened. It's probably unlike how other shows are made in that way. It's constantly being rewritten depending on almost each interaction. It's a very weird process."
Article continues below advertisement
Why was 'Nathan for You' canceled?
Ultimately, Comedy Central and Viacom found it not only a weird process but an inefficient one. Ultimately, the network pulled the plug on Nathan for You because it took so long for Nathan to finish an episode, and it got more difficult as the show went on to avoid the fact that Nathan wasn't just some random, awkward marketing expert trying to help businesses succeed but an Andy Kaufman-esque comedian with a show on basic cable.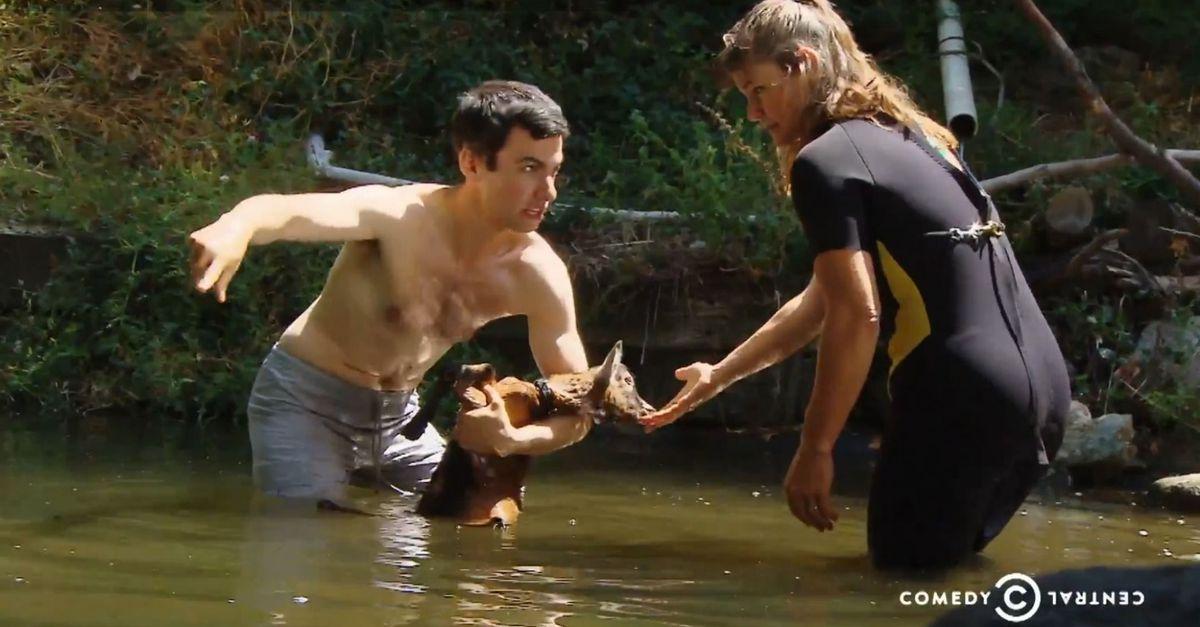 Article continues below advertisement
Some of Nathan's schemes for the show got more attention than the show itself. For example, in the second episode of the first season, Nathan endeavors to raise the profile of a petting zoo by staging a viral video of a hero pig "rescuing" a goat from drowning. In reality, the animals were trained, but he did succeed in making the video go viral.
It wasn't revealed to be a hoax concocted for Nathan's show until shortly before it debuted on Comedy Central, by which time the clip had been shown on Good Morning America and The Today Show. To date, the video has over 10 million views on YouTube.
They say you can't write stuff like this... but it turns out... you kind of can!