'SNL' Won't Be Returning for a While, but the Cast Is Doing a Live Show in Quarantine
When is 'SNL' returning to TV? The cast is hosting a live show in quarantine on Saturday, April 11, but here's when it officially comes back.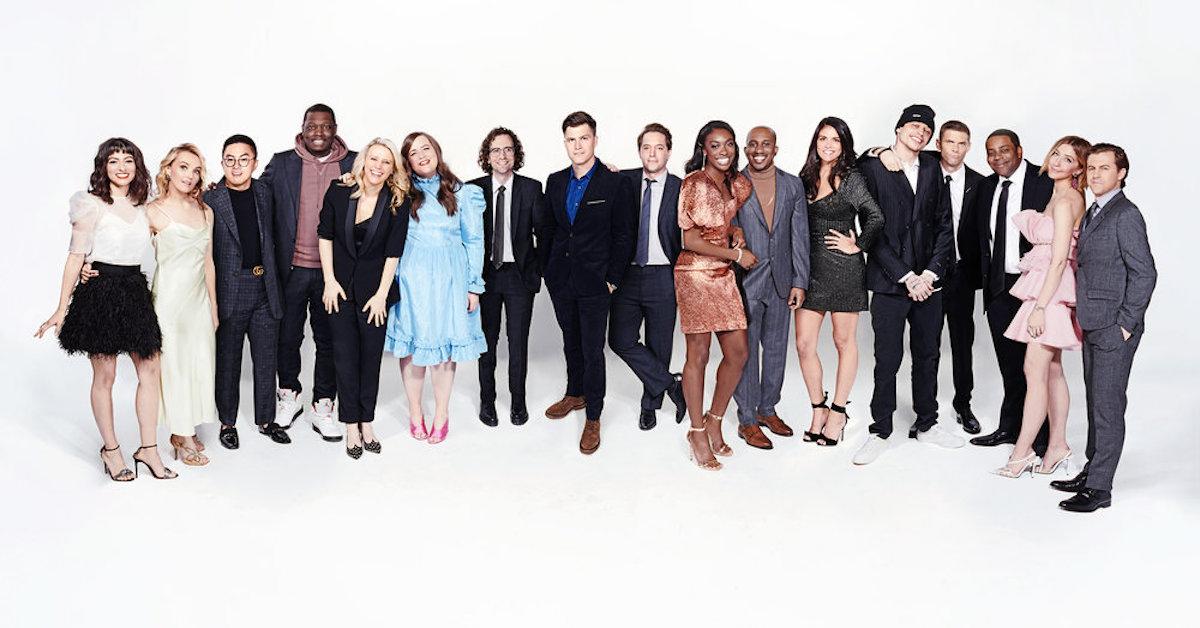 While you're most likely missing human interaction, going places, and eating at restaurants on what feels like day 1,000 of the coronavirus quarantine, one thing we're seriously missing is Saturday Night Live. The weekly sketch show, like many other live series, has taken a hiatus indefinitely, as the virus continues to spread.
Article continues below advertisement
Many of us are left wondering when SNL is expected to return — stay tuned for everything we know regarding season 45's predicted (and highly anticipated) comeback date.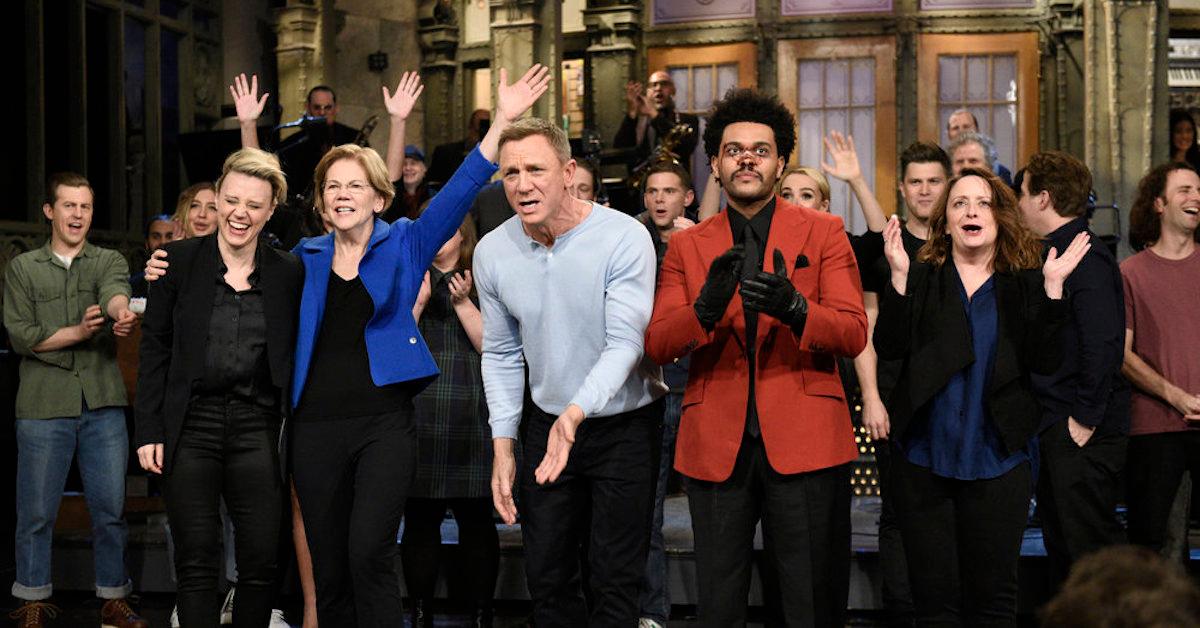 Article continues below advertisement
'SNL' is doing a life show on April 11... from home, that is.
On Saturday, April 11, SNL fans can tune into NBC for a never-been-done remote live show. Instead of filming from Studio 8H, the entire cast of SNL will be doing a live series from quarantine at its regular scheduled time slot, 11:30 p.m. ET, according to TVOverMind, and we have so many questions: how have they been rehearsing, and how will cast-members avoid talking over each other?
Although some communicative mishaps are practically inevitable without face-to-face contact, it seems as though SNL's crew has come up with enough material produced from home to entertain viewers for at least an hour.
Apparently, the episode will feature a much-needed Weekend Update segment, as well as a few other original sketches, though we don't know if there will be a musical guest or a celebrity host. Needless to say, we're excited to see how it all plays out.
Article continues below advertisement
When will 'SNL' resume filming in NBC's Studio 8H?
As of right now, NBC has not finalized a date for when the cast of SNL's official return to Studio 8H. According to CNN, the cast and crew had planned to return to 8H after a few weeks on hiatus by March 28, however, the coronavirus pandemic ended up pushing back filming back to an undetermined date.
The last episode, which was hosted by Daniel Craig, aired on March 13. Elizabeth Warren made a surprise cameo.
Article continues below advertisement
The network will most likely keep fans updated with SNL news over social media, because they know how important this is to their weekly viewers — going even two weeks without a new episode is seriously harrowing.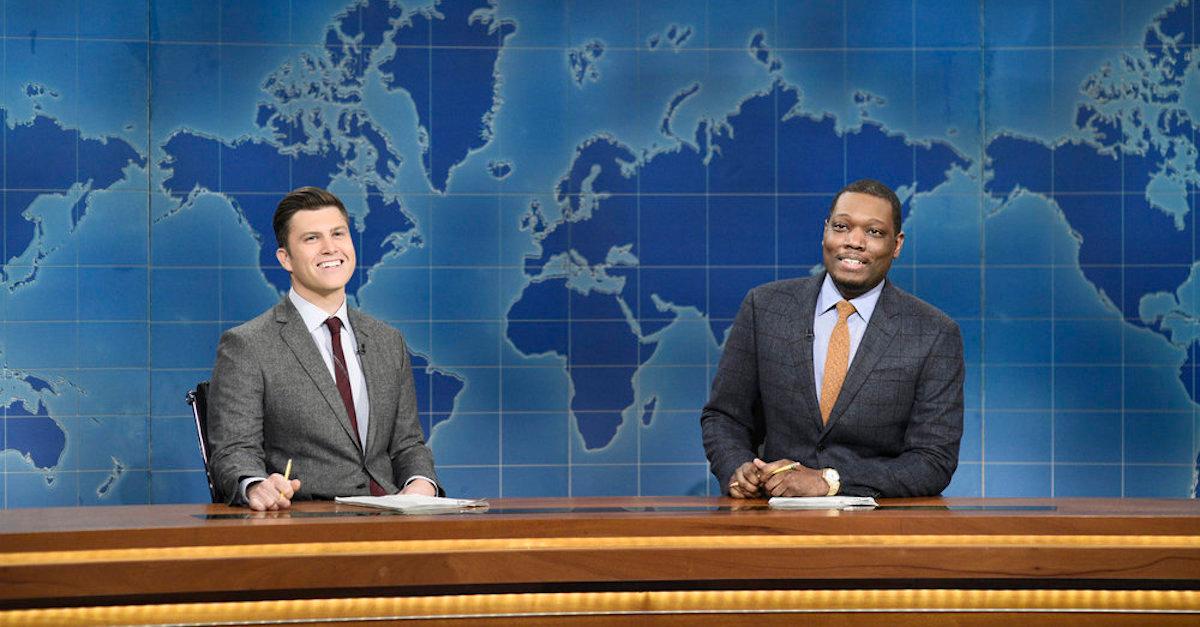 Article continues below advertisement
Other live shows are filming remote episodes, too.
A variety of popular talk show hosts including Jimmy Fallon have been filming episodes from home — in fact, he's been giving Tonight Show fans their nightly fix by posting new episodes to YouTube. Not only is this benefitting us at home, but Jimmy has also selected different pandemic-related non-profits to highlight, to hopefully push viewers to donate.
Jimmy Kimmel has also been "telecommuting," according to Deadline, as filming is taking an indefinite pause for most live talk shows. Their remote clips are obviously different, but hilarious nonetheless, as face new adversities like lacking usual talk show resources and being surrounded by family who inevitably interrupt during each episode.
Article continues below advertisement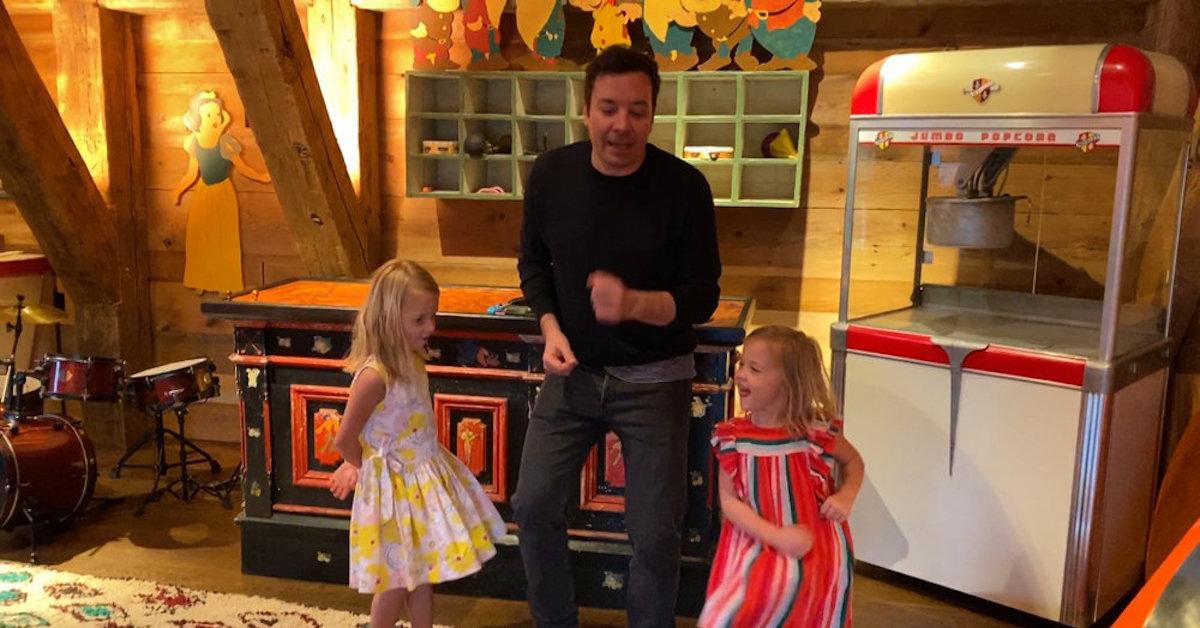 While SNL's hiatus is devastating, social distancing is much needed for the beloved cast and crew. But we're excited for the remote April 11 episode nonetheless... see you there.