Nathan's Hot Dog Eating Contest Is Still Happening, but It'll Be Much Different This Year
Is the Nathan's Hot Dog Eating Contest canceled in 2020? It turns out the July 4 tradition is still happening, but a little differently this year.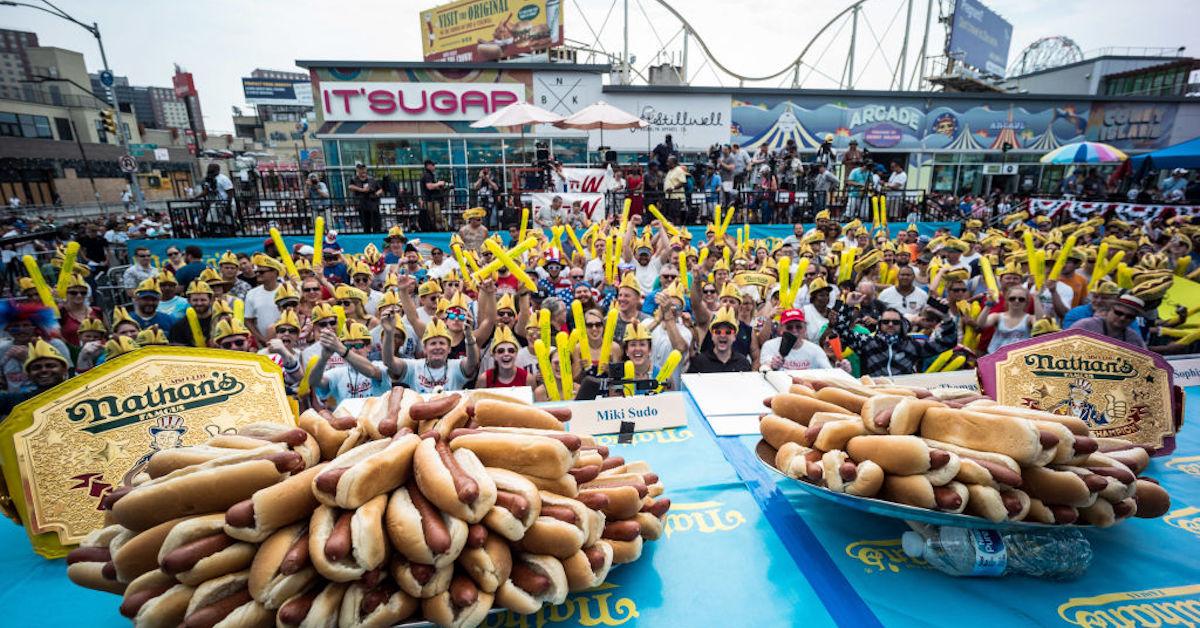 One of the most quintessentially "American" July 4 traditions out there is — without a doubt – Nathan's Hot Dog Eating Contest, which takes place at the hot dog chain's Coney Island flagship location in Brooklyn, New York. Competitive eating legends have participated in the yearly event since 1916, but due to the coronavirus, the competition isn't going to be the same as it is every other year.
Article continues below advertisement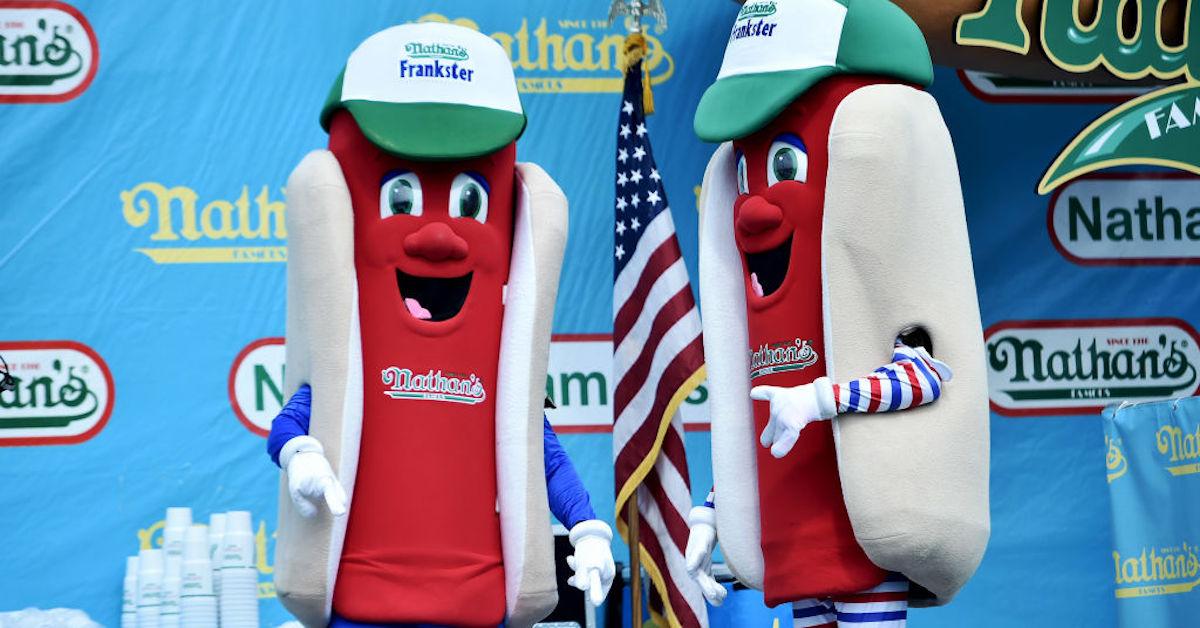 Article continues below advertisement
Will the hot-dog-eating contest take place at Nathan's?
Each of the contestants will apparently be seated in "a large, open warehouse-like space" around a 30-foot-long table, to ensure proper social distancing, and they will be tested for the coronavirus prior to the event. There will also only be five contestants, as opposed to the usual 15. And as this location will be private, spectators will not be present, but if you'd still like to watch, ESPN is apparently still broadcasting it at 12 p.m. ET.
Article continues below advertisement
"We will be extremely careful and follow all the safety guidelines we can. We will social distance, require masks, test all eaters and MLE staff in advance, have extensive cleaning, and other measures to provide the safest environment possible," said George Shea, Chair of Major League Eating (MLE), according to TODAY.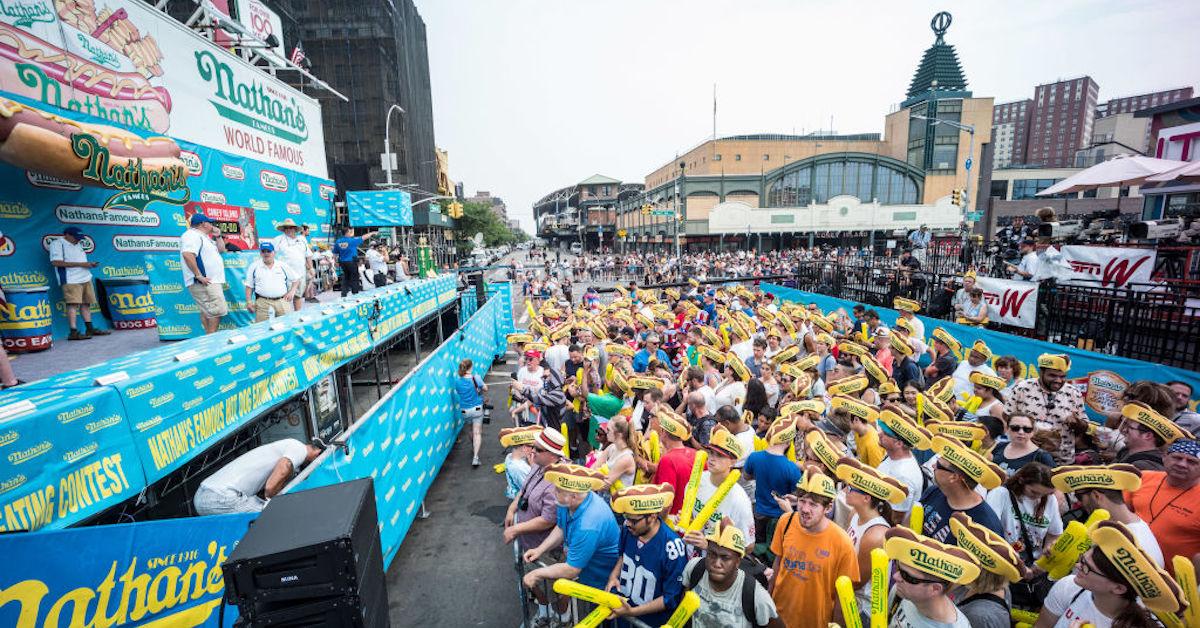 Article continues below advertisement
The iconic Joey Chestnut is aiming to break the record with 77 hot dogs this year.
Joey Chestnut continued training for the Nathan's Hot Dog Eating contest even when it wasn't clear if it would even happen this year, and his goal is a record breaking 77 hot dogs in the allotted 10-minute time frame. Although Joey told TMZ he's disappointed there won't be fans present at the event this year, he says having less contestants (and less hot dogs) might make for tastier dogs, and the AC will make for more pleasant conditions.
"There's a little bit of a bonus 'cause we're gonna be eating in air conditioning and they're less eaters [sic], so they're making less hot dogs so they might taste better," Chestnut told TMZ. "There's a good chance that we might have better conditions for a world record and I'ma be pushing for it."
Article continues below advertisement
"I'm breaking the record this 4th of July! This is gonna be a weird 4th of July, but I'ma make it memorable. My record 74, 75 just sounds like a good number but we'll see... If I'm feeling it, if I'm in the perfect rhythm, 77 is doable."
While we won't get to spectate in-person this year, we're doggone thrilled Nathan's Hot Dog Eating contest is still happening this July 4.
Nathan's Annual Hot Dog Eating Contest will air on July 4 at 12 p.m. ET on ESPN.