What Are College Football Coach Nick Saban's Political Views? What We Know
Is University of Alabama football coach Nick Saban a Trump supporter? Based on what he's said in the past, his political opinions are pretty obvious.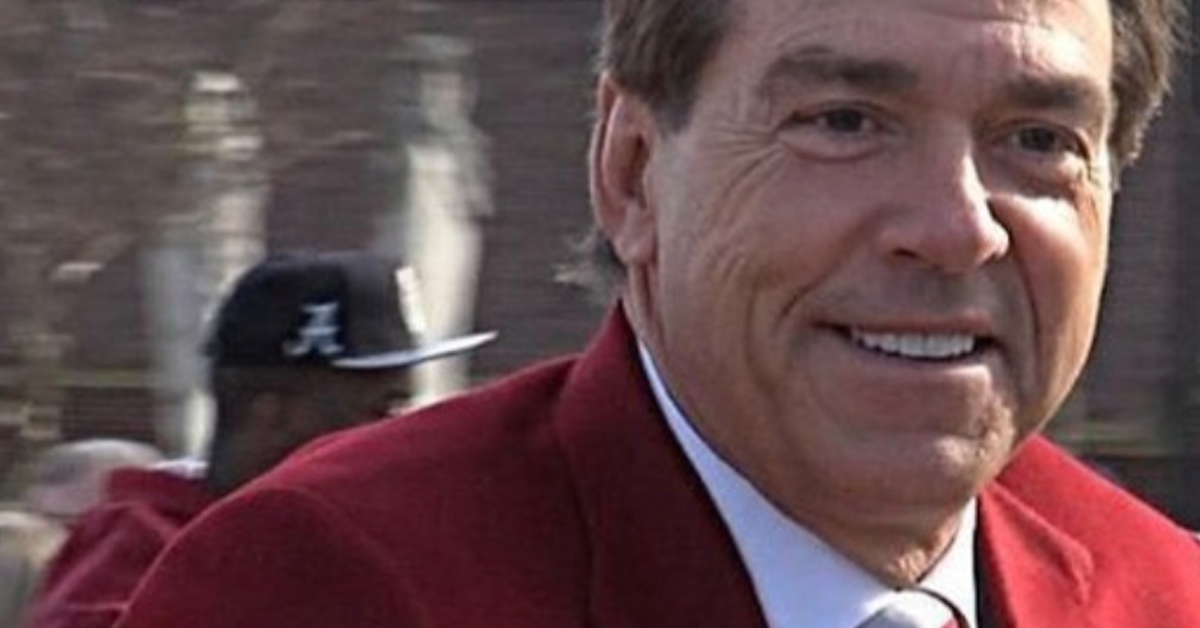 Every collegiate football fan out there is all too familiar with the legendary Nick Saban, who has been the head coach of one of the best teams in the country, University of Alabama, for over a decade now. He's led his teams to several National Collegiate Athletic Association (NCAA) top-division football national championships, and is widely considered to be one of the greatest athletic coaches of all time. "Roll tide," as they say.
Article continues below advertisement
Based on various comments he's made in the past, however, many are wondering if Nick Saban is a Trump supporter. Although his political opinions seem relatively obvious based on various comments he's made, and The New Yorker has deemed him "college football's uncharismatic conservative," we've done an investigation, and compiled everything we know regarding the 68-year-old's views.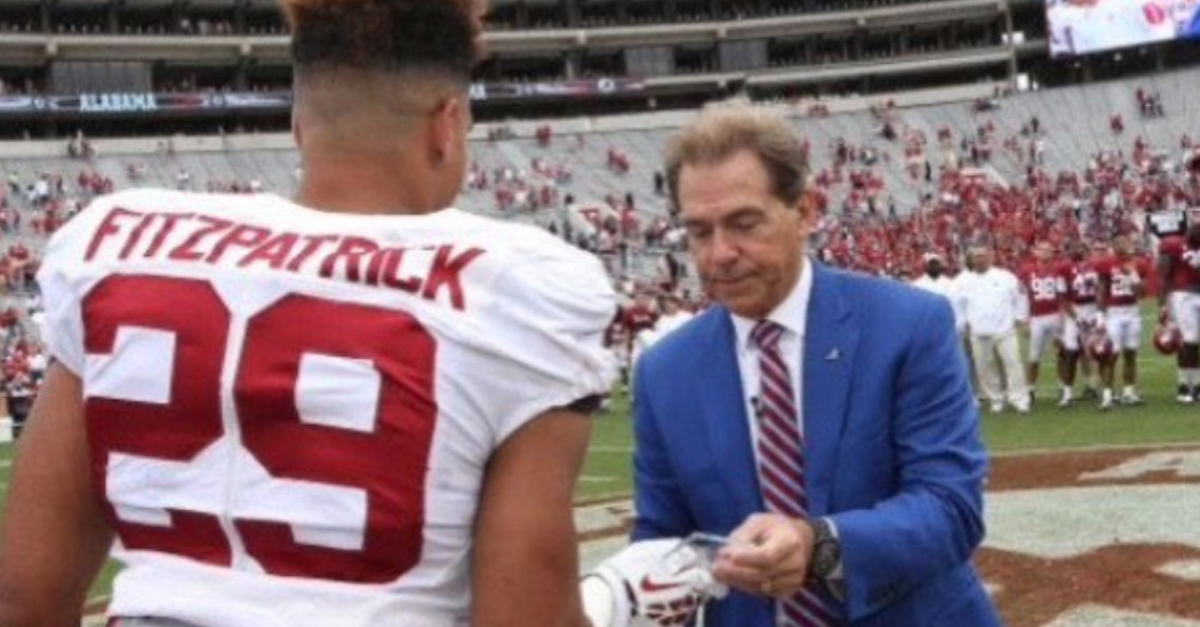 Article continues below advertisement
Nick said that having Trump attend a University of Alabama football game "would be an honor."
Over the years, it should come as no surprise that Nick has had his fair share of presidential interactions, as he's one of the most successful college football coaches in the country. However, he seemed particularly excited that Donald Trump was planning to attend one of U of A's biggest games against his team's biggest rival, Louisiana State University, back in November 2019.
"Well, it's an honor, I think, that the president of the United States would be interested enough to come to the game," he said ahead of the POTUS' visit, according to Montgomery Advertiser. "I'm sure we'll do everything we can to welcome him."
As most liberals and anti-Trumpers are adamant about — well — expressing their disapproval of the POTUS, we're guessing this means he likes Trump. However, the evidence of his support doesn't end there.
Article continues below advertisement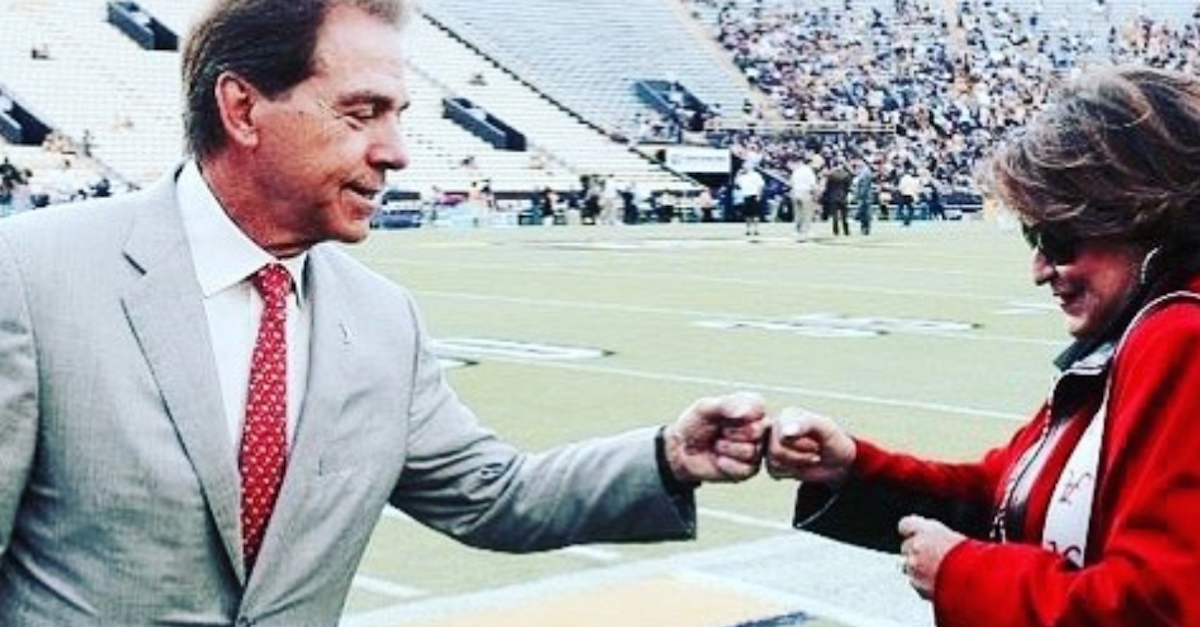 Saban also paid Trump a visit at the White House and was pretty hyped about it.
Since the infamous 2016 presidential election, several athletes and sports teams have turned down invitations to the White House, because they don't support Donald Trump. Nobody from the NBA, for example, has paid a visit in the last four years, and several athletes from The Nationals, who won the MLB World Series in 2019, skipped their annual visit. Nick Saban and his football team, however, took up Trump on his invite in 2018.
Article continues below advertisement
Saban's 2017 national champion team visited the White House in April 2018, and he raved about the experience.
"We've been to the White House several times and it's always a very, very flattering, unique experience," he said, per Montgomery Advertiser. "I think if you're in Bangkok, Thailand, and you said somebody told somebody you had the opportunity to go to the White House, they'd say, 'That's quite an honor.' So we've always looked at that as quite an honor to go to the White House."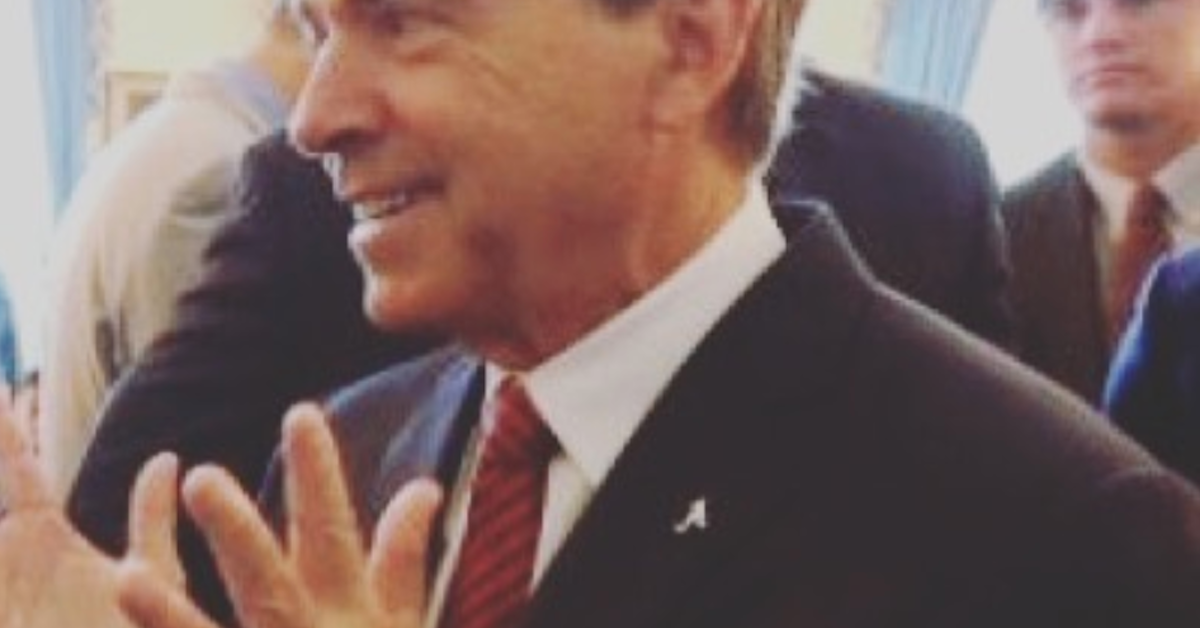 Although Saban has not outwardly admitted who he ultimately voted for in 2016, I think we can all make a relatively educated guess based on his past comments and actions. But really, are you surprised? We definitely aren't.