Nick Saban, Arguably the Best College Football Coach, Talks Retirement Plans
Is Nick Saban retiring? Read what the Alabama head football coach said about his future with the team ahead of Alabama's SEC title game.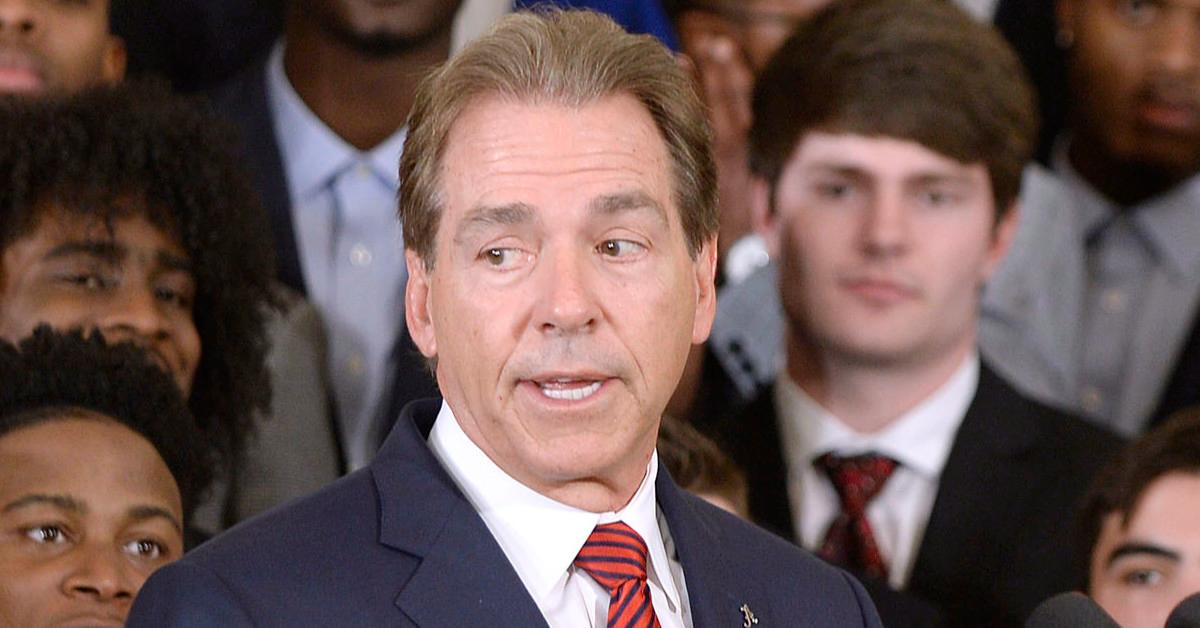 Don't worry, Bama fans. University of Alabama head football coach Nick Saban isn't retiring any time soon, as he told reporters during an SEC title game press conference on Thursday, Dec. 17.
Article continues below advertisement
"Obviously, I love doing what I do and want to continue to do it for as long as I feel like I can contribute in a positive way to the program," he said, per 247 Sports. "That's about the only plan I have for the future."
Nick will leave only when he's not "a positive" for the team.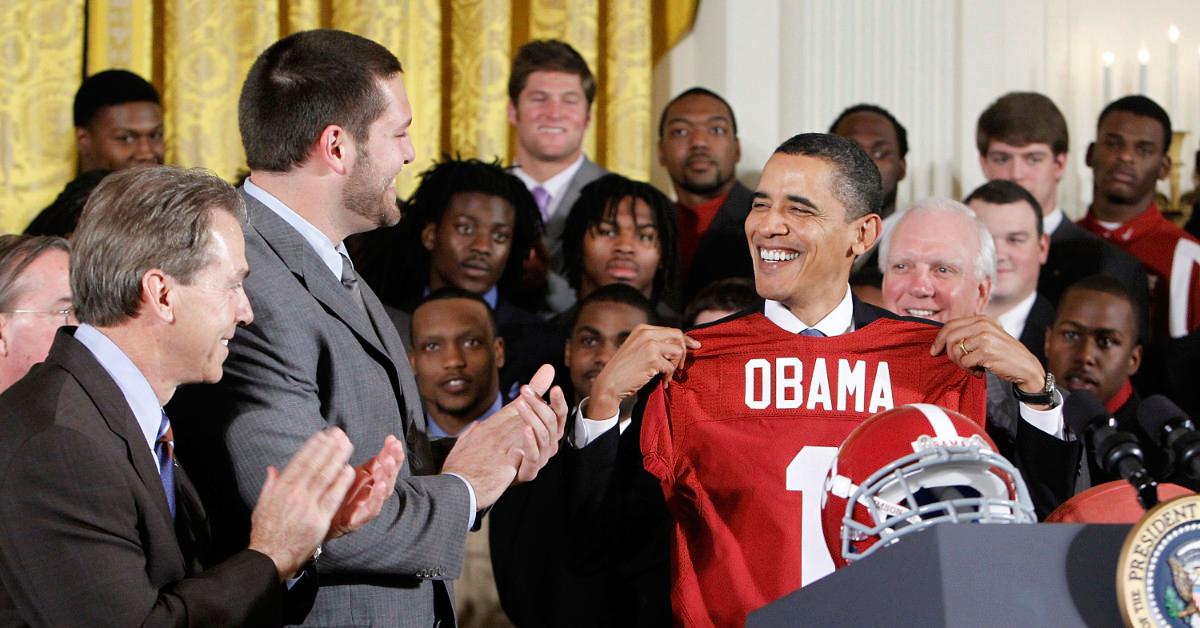 "I'm excited about the opportunity that we have in front of us," Nick told reporters at the conference, as the Alabama Crimson Tide prepared for the SEC Championship Title game against the Florida Gators on Saturday, Dec. 19.
Article continues below advertisement
The 69-year-old went on: "We've got a lot of good players here. We try to create a lot of value for our players here so they have a better opportunity to be successful in the future. It's very self-gratifying. … If I thought that my presence here was not something that was a positive for the University of Alabama or with the program, with the players, then I'd say it would be time not to do it anymore."
Article continues below advertisement
He's still "vigorated" by the job.
Nick had to miss Alabama's Iron Bowl game in November 2020 after testing positive for COVID-19, and when a reporter asked on Thursday if the experience reinvigorated him, Nick explained he was never not invigorated — or "vigorated," as he said it.
"I didn't know that I was not vigorated," he said, replying to the question. "I guess you have to not be vigorated to get re-vigorated. I was vigorated before. I was disappointed, then I was happy to get back. I don't know what the speculation there really is about. I hope I've been vigorated all year. I owe that to the players. That's my job."
Article continues below advertisement
He even has the Florida coach's respect.
University of Florida head football coach Dan Mullen praised Nick's track record at the press conference on Thursday. "He's done a great job of building the program," he said. "They do a really good job with a great recruiting base, getting really good players."
Dan went on: "I mean, everything you know about them, they've built the program around what he believes in. Look, they've put the resources in behind it with the stadium, with their football facilities, with their staffing. It's paid off for them, the university. They do a great job. They run a great football program."