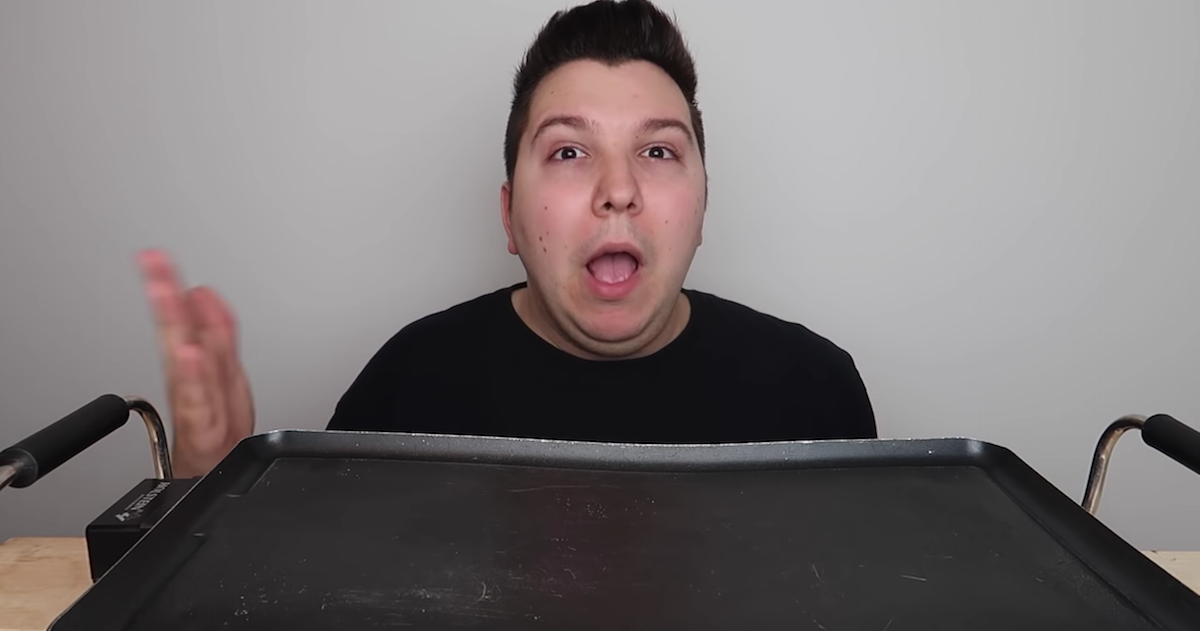 Nikocado Avocado Has Fans Concerned About His Well-Being After Posting Dramatic Video
Just a few weeks after revealing that he and husband Orlin Home had decided to end their marriage, Mukbang vlogger Nikocado Avocado has fans further concerned for his well-being. The YouTuber has been embroiled in drama online since Stephanie Soo's admission that she believed he crossed the line when they filmed a collaboration together. After Stephanie posted a video exposing Nikocado in December of 2019, Nikocado was then accused of lying by another Mukbang YouTuber, Zach Choi.
Article continues below advertisement
In subsequent videos on his YouTube channel, Nikocado has discussed how the backlash from Stephanie's video and Zach's Instagram statement have affected his personal life. He claimed he was quitting YouTube, that it caused his marriage to crumble, and that he was deeply depressed.
Is Nikocado Avocado okay? The YouTuber has fans worried after he posted a video about having no money and further detailing his relationship drama. Read on for the details of what he said.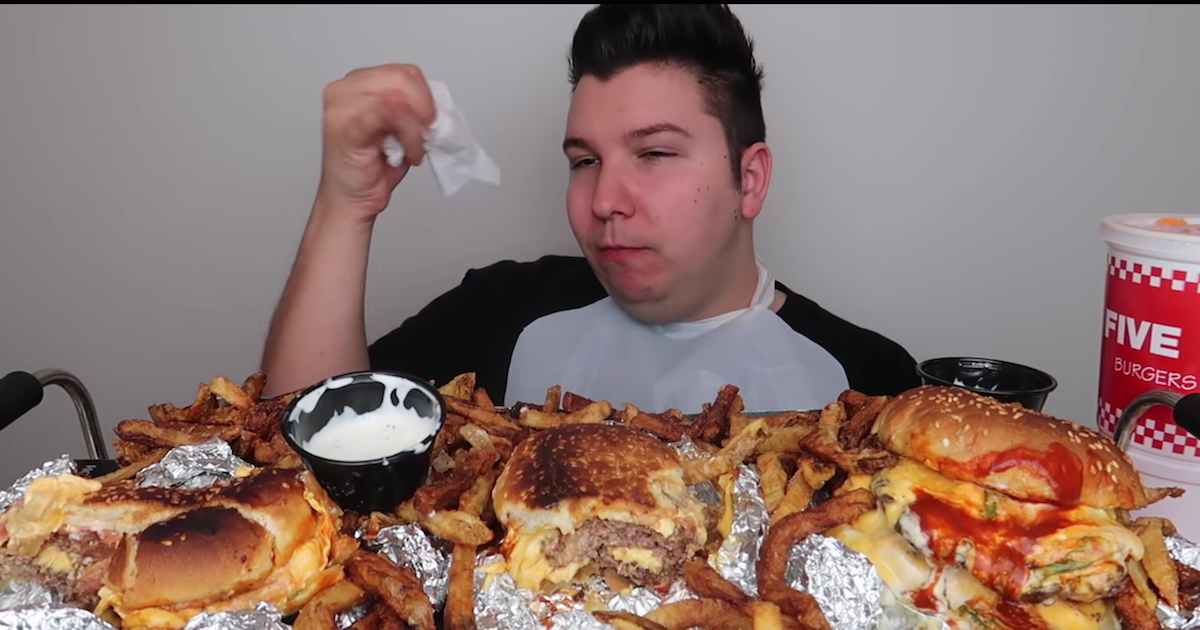 Article continues below advertisement
Is Nikocado Avocado okay?
The title of Nikocado Avocado's Feb. 1 video was the first thing that startled fans; he named his video "i'm poor, my LAST meal, i'm DONE, i ran out of money.... Five guys Mukbang."
In the beginning of his video, Nikocado hinted at how he's been doing in the wake of his drama with Orlin.
"It has been emotionally taxing on my body, on my brain, on my heart, on my spirit," Nikocado said in the opening of his video. "I am just defeated at every possible level. If that's not obvious to everyone on the internet right now, I don't know how to change everyone's perceptions. I am not going to."
He said that he reconnected with his mom as a result of his emotional breakup video, and she helped guide him on how to handle the changes in his life.
Article continues below advertisement
In a bizarre moment, Nikocado admitted to going overboard with using sleep medication.
"I think I did a little too much of the sleeping pills the other day, and it caused me to feel very loopy. It felt good, and I feel like I can't wait to do it again," he said. "I know it sounds awful, and I'm not here to promote that, but I don't have medication yet for the depression."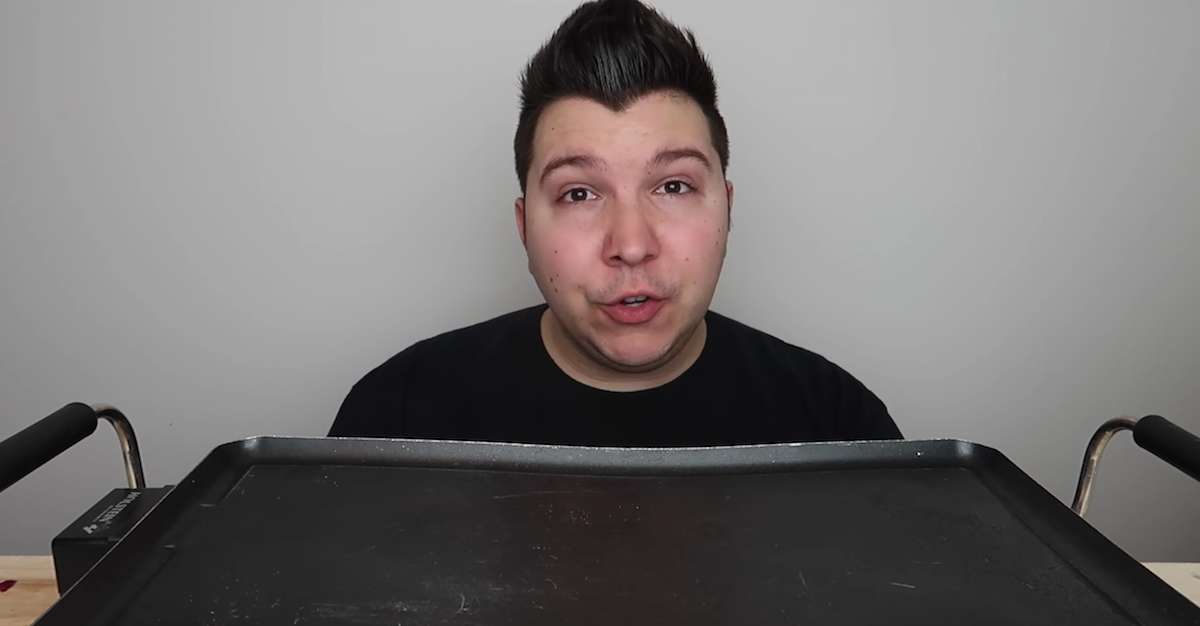 Article continues below advertisement
Nikocado went on to discuss how he's been seeing a lot of doctors for his various ailments, but he hasn't checked out his mental health. He also urged his fans not to judge him for using medication to sleep, or for feeling lost in his life.
"I feel like if you're at a state where you just feel like giving up, no one can question that," Nikocado continued.
The food vlogger also explained that he's been getting a lot of fan criticism for being dramatic and not handling his issues "like a man."
"Drama queens have feelings too," he continued. "This is me sharing what I'm going through."
In addition to threatening the end of his YouTube career (again), Nikocado hinted at having an issue with taking too many sleeping pills. He went on to detail the various health issues he is currently dealing with.
Article continues below advertisement
"I have sleep apnea, insomnia, and I am depressed. I am broken and I am hungry from acid reflux. I am the hot mess express."
"I am not okay," he concluded.
Article continues below advertisement
In his Feb. 11 video, "If I don't care, why do you?" Nikocado further discussed his sleeping issues, which he said were now due to not eating enough. His mood was uncharacteristically upbeat in comparison to his more recent content, and fans were concerned in the comments section about whether or not he was having a mental breakdown.
Nikocado Avocado slammed his "stalker" for following him in a Wendy's.
Nikocado's ever-changing behavior was also chronicled in his Feb. 12 video, "Youtube removing my from the platform...... Wendy's Mukbang." He discussed how YouTube took down one of his videos, during which he apparently showed off a woman who was taking pictures of him out with Orlin. According to Nikocado, the person was trying to prove that Nikocado and Orlin were back together.
He dramatically captioned the video, "goodbye, youtube is taking me down for lying I'm so sorry for who i let down
Article continues below advertisement
Nikocado slammed the accusation, saying that he and Orlin are still broken up, and that he tried to call out the photographer for "taking photos without consent."
Once again, the YouTuber's comments section included concerned fans, and those who called him out for being dramatic.