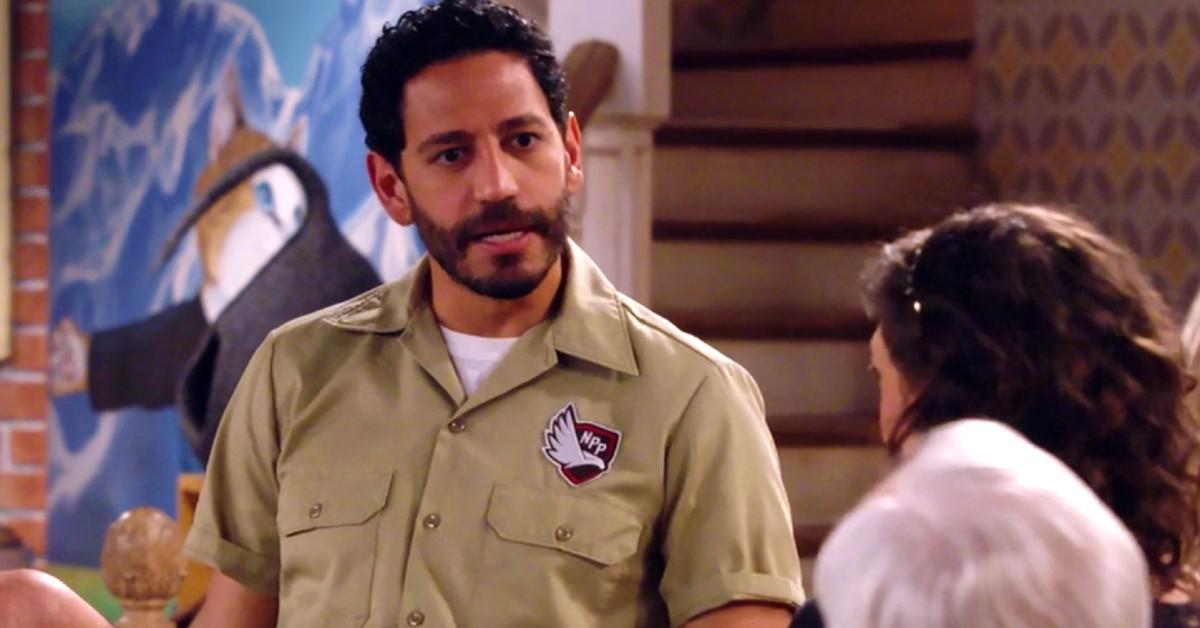 Is Oscar Leaving 'Call Me Kat' for Good After That Heartbreaking Proposal?
Poor Oscar's (Christopher Rivas) romantic wedding proposal to Kat (Mayim Bialik) quickly went downhill in Season 2, Episode 15 of Call Me Kat. He understandably found it heartbreaking that Kat said yes to his proposal, only to break up with him right after. Oscar knew immediately it was because of Max (Cheyenne Jackson).
Kat was wracked with guilt after she kissed Max at the end of Season 2, Episode 14. If you're not quite familiar with Call Me Kat, you can think of Max as being like the Ross to Kat's Rachel. They're more on and off than a well-used light switch.
Article continues below advertisement
Is this the end of Oscar on 'Call Me Kat'?
Oscar probably should have realized that things weren't going to go his way when, after accepting his proposal, Kat didn't tell him that she loved him back. However, he was so blissfully happy in the moment that he failed to see the warning signs.
When Kat finally did say that she wanted to break up, Oscar broke down. "I don't understand. I thought we were happy," he said woefully. When Kat responded by saying "something doesn't feel right," Oscar just knew. She still had feelings for Max.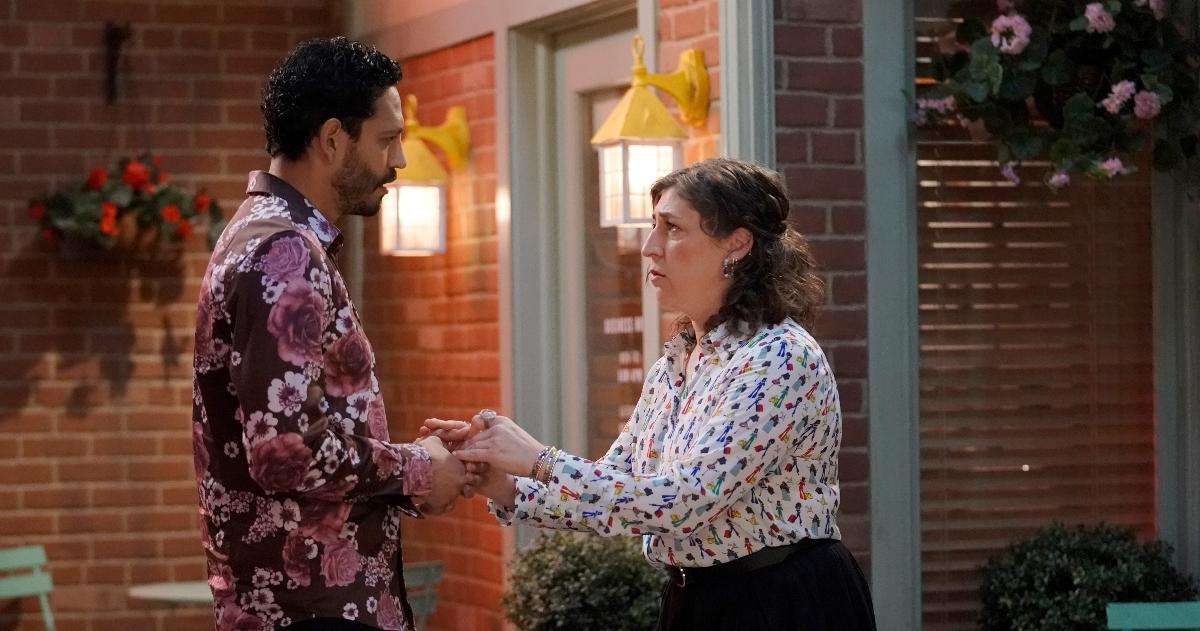 Article continues below advertisement
Thankfully, Oscar had a way of channeling his rage right away. He found Max inside the Middle-C bar and clocked him a good one. (Note: We obviously do not condone violence at Distractify.) At that point, Kat swore off relationships, saying that all she wants to do to live life with her cats.
So, where does this leave Oscar? A sneak peek for April 21's episode, "Call Me What the Kat Dragged In," showed Oscar saying goodbye to Kat and leaving with his things. Does this mean the character could be walking away... even from the show itself?
While we don't have a crystal ball into how the rest of the season will play out, at the time of this writing, the next (and so far, last) time that actor Christopher Rivas is listed to appear is in Season 2, Episode 17, airing on April 28. The following episode on May 5 is set to be the Season 2 finale. Will Oscar appear then as well? And if so, will it be to fight for Kat, or will he say goodbye for good? We suppose we'll just have to tune in to find out!
Article continues below advertisement
Do Kat and Max get together after her breakup with Oscar?
Keep in mind that Max actually has a girlfriend, Nicole (Laura Bell Bundy), during all of this drama, and she currently seems unaware of the kiss Max shared with Kat. Will Max put his relationship with Nicole at risk to pursue things with Kat? Even if that's his plan, by the looks of things, someone could potentially get in his way.
Article continues below advertisement
Remember Nick (guest star Andy Favreau), the cocky sandwich shop owner who thinks he can do whatever he wants and get away with anything? The one who called Kat names such as "Honey" and "Kitty Kat" immediately after meeting her? Well, he's back, and Kat knows this means trouble.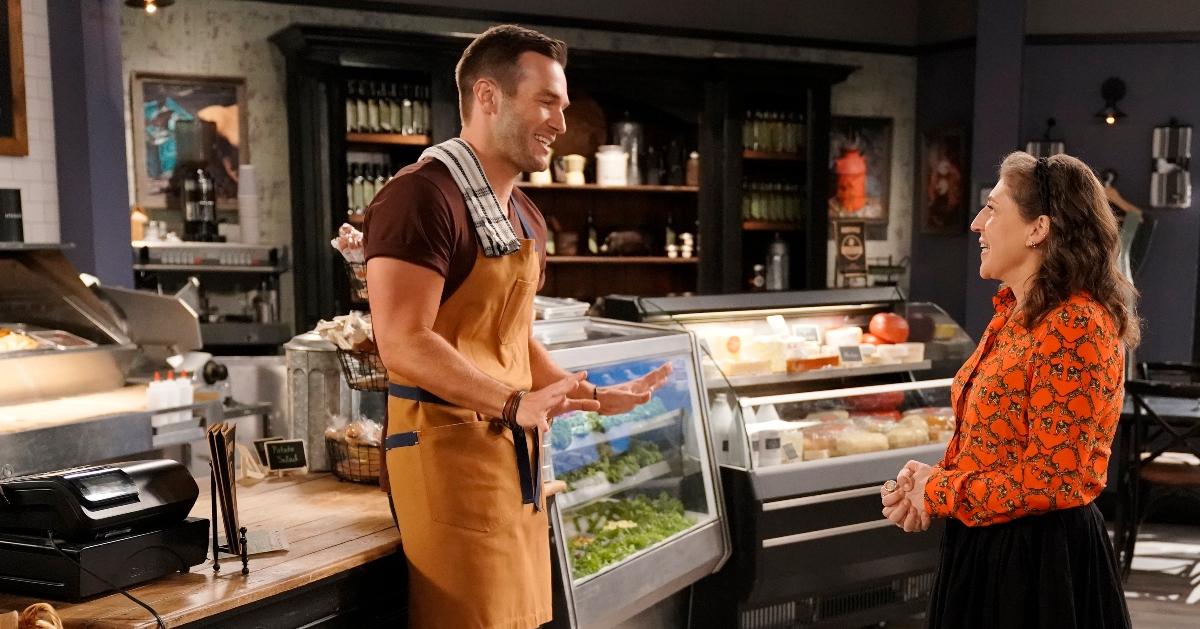 Despite all of their bickering, it was clear early on that there was an attraction between Kat and Nick. (After all, she even admitted to having intimate dreams about him!) Though she said she was done with dating, we have to wonder if she won't turn her attentions toward Nick. Not only does he provide some serious eye candy, but think about all the free sandwiches she could get! If you ask us, that alone could make a little dalliance worth it.
We'll just have to wait to see how it all shakes out when the rest of Season 2 of Call Me Kat airs on Thursdays at 9 p.m. ET on Fox.