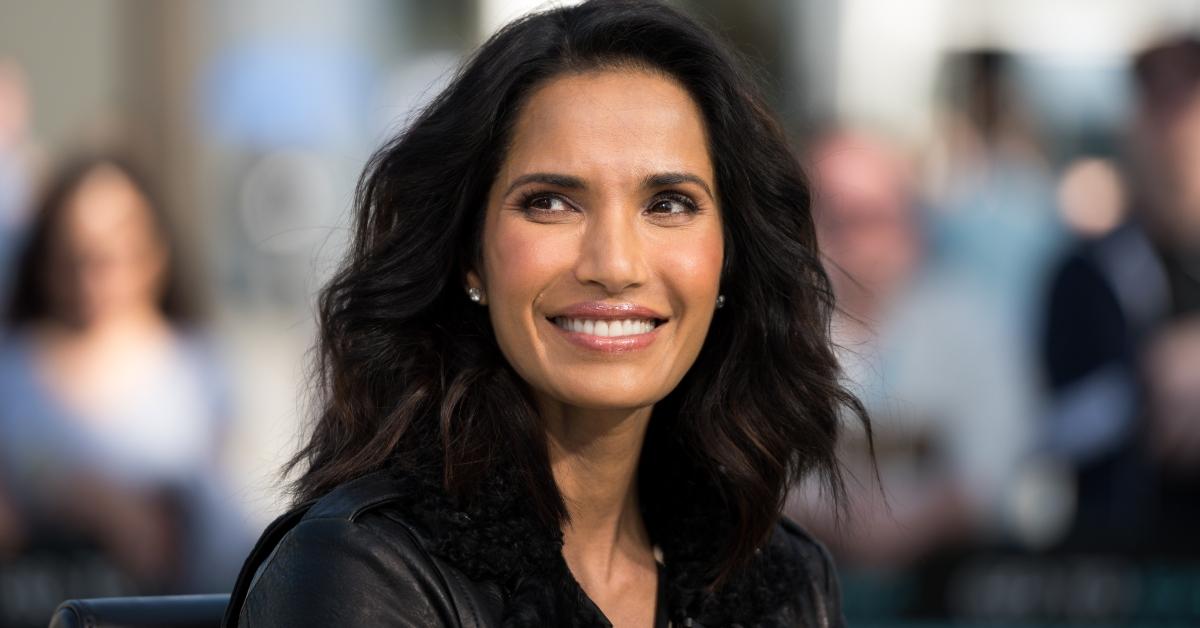 Padma Lakshmi Wants 'Top Chef' to "Do More Vegetarian or Vegan Recipes"
The competition continues to heat up on Season 17 of the Bravo hit series Top Chef: All Stars L.A. In a new episode, these cooks will have to use their creativity to concoct an extremely tasty dish, without using meat.
The contestants have been asked to cook the judges Tom Colicchio, Gail Simmons, Padma Lakshmi, and guest judge Jeremy Fox, a delicious vegetarian meal.
Article continues below advertisement
And, we predict Padma may be the harsher critic on the four, as the author previously revealed how she has adamantly pushed for more plant-based recipes on the show. So, is Padma a vegetarian?
Though the host was raised on a "lacto-vegetarian Hindu Brahmin diet," growing up in New York City help broaden her palate and affinity for American foods.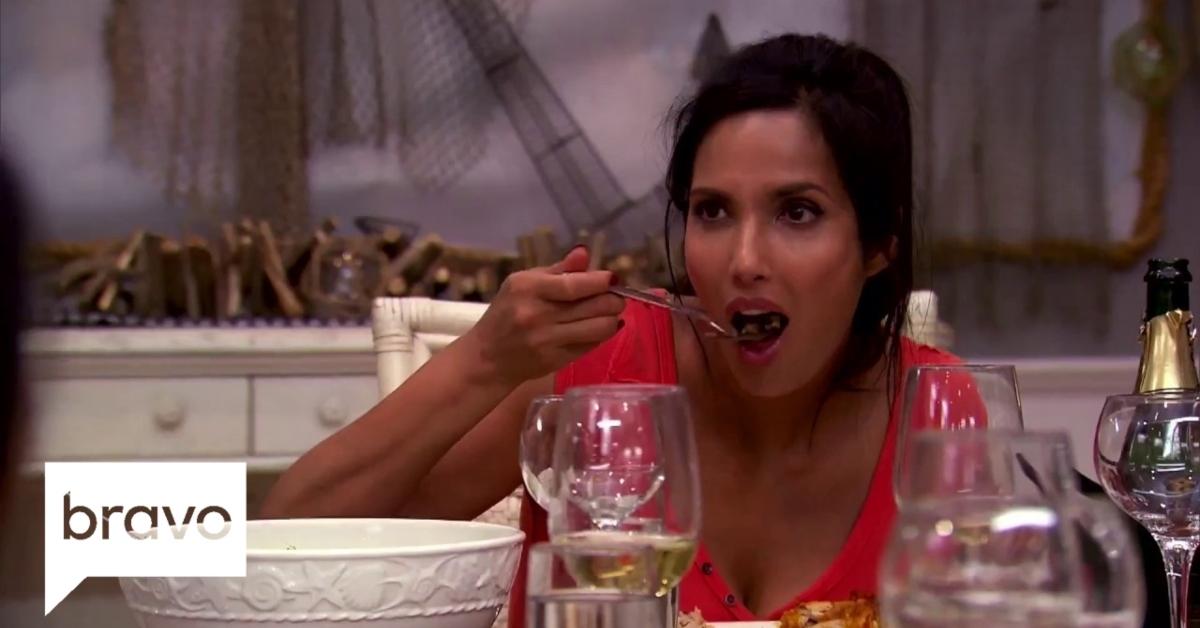 Article continues below advertisement
Padma Lakshmi is mostly a vegetarian ... when she's not on 'Top Chef'.
In a 2018 interview with Us Weekly magazine, the Bravo host revealed: "I would really like to do more vegetarian or vegan recipes." She continued, "I keep trying to propose, 'Let's do a whole vegetarian season' and everybody looks at me like I'm crazy. Like, I'm on some other planet because this is America and we know that meat and potatoes are the heart of any table, but I persist about it."
Though Top Chef hasn't yet aired a completely vegetarian season, it's definitely a step forward!
If you watch the series, you know Padma is not vegetarian, but she does practice eating a plant-based diet when she is not filming. "Eating vegetarian is more economical," she told HuffPost in a 2015 interview. "It's hard to get organic vegetables that are lower priced, but a bag of beans or lentils, which gives you a lot of protein, costs less then the same equivalent weight [of meat]."
Article continues below advertisement
She added: "It also makes your skin more beautiful. Your hair, your eyesight. All of those things." Though she does sometimes eat meat, Padma feels that someone could get their daily protein from "tofu, legumes, and lentils."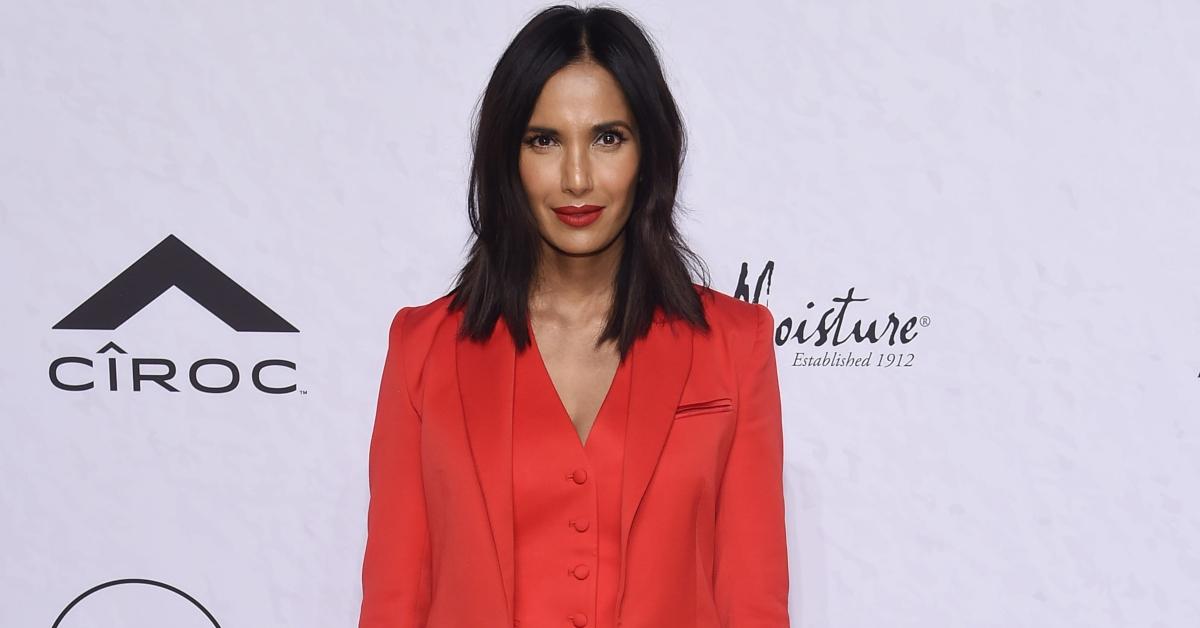 Article continues below advertisement
Check out Padma Lakshmi's recipes on social media!
If you follow the Top Chef host on social media, you know that she regularly shares updates on meals that she's cooking. Whether you're a meat-eater, vegetarian, or even vegan, she caters to many individuals' dietary needs.
On March 16, she posted a vegan dish, which consisted of sweet potatoes and lentils in coconut milk. In the 3-minute video, Padma easily breaks down for viewers how to cook the dish. Yum!
Padma also posts cooking videos with her kids, showing fellow parents how to easily get your young one's involved in the culinary experience. "Cooking With Kids During The Quarantine," she captioned a recent Instagram video.
The 49-year-old shows how parents can safely get their kids to "help" and enjoy an activity indoors while everyone continues to practice social distancing amid the coronavirus pandemic (also known as COVID-19).
Article continues below advertisement
Check out Padma's Instagram for weekly recipes to experiment with and cook. Plus, catch new episodes of Top Chef on Thursdays at 10 p.m. ET on Bravo!