'Bar Rescue's Nick Liberato on His New Transformative Netflix Show (EXCLUSIVE)
In this exclusive interview with Nick Liberato, the chef and restaurant expert tells us about his new Netflix show, 'Restaurants on the Edge.'
In the last year or so, Netflix has placed tremendous emphasis on creating uplifting new reality shows, and on Friday, Feb. 28, the streaming service will introduce a brand-new binge-worthy series called Restaurants on the Edge. Combining food, travel, and meaningful cultural relationships, it's what literally everyone needs after a long, grueling day of work.
Article continues below advertisement
A few weeks ahead of the premiere, Distractify was able to catch up with one of the show's three hosts, Chef Nick Liberato, to discuss what viewers can expect, particularly enjoyable aspects of filming, and difficulties his team faced along the way. So stay tuned to hear what he had to say about the upcoming new reality series. But first, check out the official trailer below.
Article continues below advertisement
'Restaurants on the Edge' is essentially a hybrid of 'Queer Eye' and 'Chef's Table.'
The show features three co-hosts: interior designer Karin Bohn, celebrity chef Dennis Prescott, and producer-chef-Bar Rescue alum Nick Liberato. In each of the six episodes, the trio jet-sets off to a different country where they visit fixer-upper restaurants with absolutely fantastic views. The three of them then combine each of their skills and personalities to revolutionize the restaurant into a thriving business... complete with gorgeous scenery, of course.
From Malta to Hong Kong, Tobermory, Costa Rica, Austria, and St. Lucia, viewers get to experience lush mountainsides, bright blue oceans, and white sand beaches, all from the comfort of their couches. The views combined with immersive cultural experiences and heartfelt restaurant makeovers is what makes the show seriously magical.
Article continues below advertisement
"Between Dennis Prescott, Karin Bohn and myself, we're each very different which makes it different from other shows going on. We contribute each of our own personalities and talents... the camaraderie of the hosts is super unique," he explains. "And, of course, the travel aspect, the stories that are being told, are also very different from any other show on TV."
Article continues below advertisement
His favorite destination — by far — was Austria.
Nick was able to live out all of our wildest dreams by frolicking through the Austrian alps, which he tells me was his favorite destination. There, he and his trusty team of restaurateurs helped a young Austrian-Australian couple reboot their mountainside restaurant using a little money and a lot of TLC.
"I felt like I was literally dreaming with my eyes open," he says, his eyes widening. "It was so magical, the alps, and at that time it was snow capped mountains with flowers. There were festivals going on, everyone's in lederhosen, I felt like I was in The Sound Of Music."
Article continues below advertisement
And with a local guide to greet them in each individual country, travel was easy-peasy.
Conducting business with locals in other countries can sometimes inevitably lead to certain kinds of cultural miscommunications. However, Nick tells me that wasn't an issue for his team, since they did ample research ahead of time, and essentially had a guide in each city to show them around.
Article continues below advertisement
"Every place that we would land, we would have a fixer on the ground, which essentially was someone from that area. They were able to guide us where we either needed to go or not go, and they would be able to fulfill any requests that we had. We always got a good rundown as far as what the currency is, what the language is, if there are certain rules we'd have to abide by, like 'don't wear camo in this particular country,' or things like that," he tells me.
Article continues below advertisement
Even though most of it was smooth-sailing, there were certain setbacks on their journeys.
The group didn't run into too many cultural barriers — per se — but they did face certain climate adversaries. Apparently, in more than one episode, weather takes a toll on their projects. And although it seemed disappointing at first, it definitely added a little drama and action to each story.
"The weather played a huge factor in a number of episodes... I don't want to give too much away, but it added to it... they actually ended up making the story. Whether we were being iced over or if we were going over huge waves somewhere, there was always something that got in our way," he laughs.
Article continues below advertisement
"Anytime we got on a boat, there was always something that would happen. People have no idea the work that goes into these shows, how much money is put into it, the time that's spent to curate something really well and all of a sudden everything is going well," he says. "My hat's off to the directors and producers and all the people that put their heart and soul into this thing and being able to act right on the spot change gears at any given moment."
Article continues below advertisement
For Nick, this is one of the most heart-warming series he's worked on.
If you watched Bar Rescue when it aired in 2011, you most likely remember huge blowouts, yelling, and (sometimes physical) fights between the hosts and the bar owners. But Nick tells me that even though the premise is someone comparable — involving a business makeover — the team handles everything in a super sensitive manner.
"[Restaurants on the Edge] is done in an uplifting positive way. There's no demeaning or belittling anyone, where on bar rescue there's quite a bit of screaming and throwing things," he says, comparing it to his time on the 2011 reality series. "Everything was done in a very classy way and it was so different in that we had to adjust for the different cultures and approach things a little differently."
Article continues below advertisement
But he told me a common issue among his new subjects. "Far too many times, people were taking things personal or making assumptions that were keeping them from taking that extra step or opportunity... Maybe [they would] take something personal from a Yelp review, and that was a part of the show that I would hit up, was the reviews. I would have to go over these negative reviews with the owners and no one ever wants to hear that. I don't care who you are... I had to be as easy as I possibly can with them."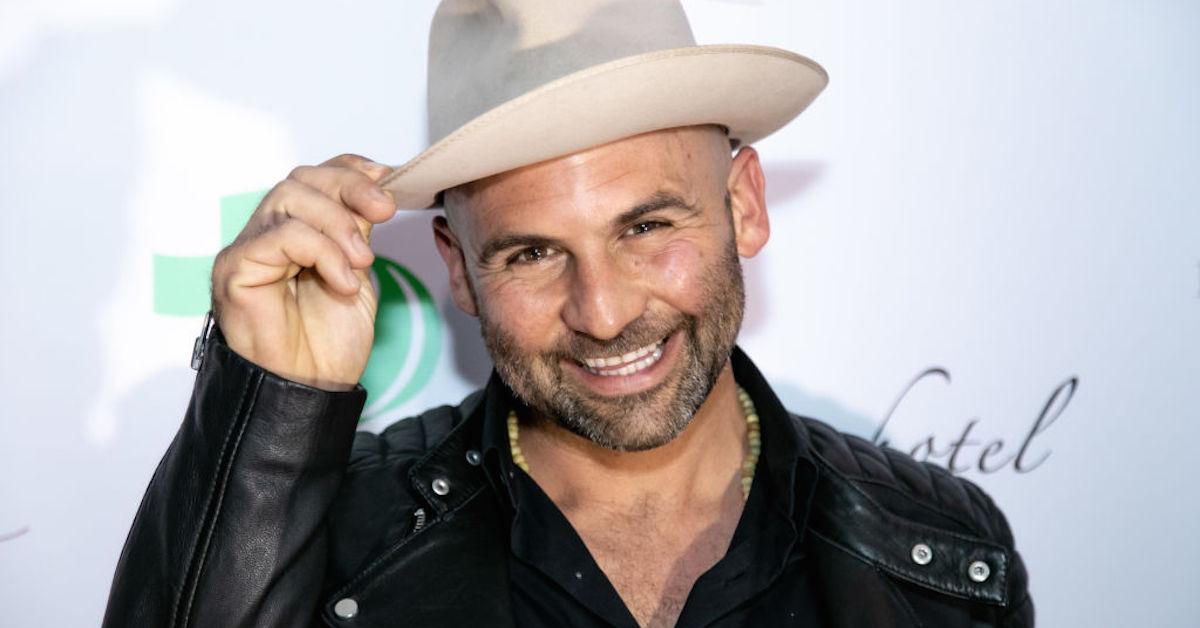 Whether you've been bitten by the travel bug, or if you're simply looking for a little #Inspo, Restaurants on the Edge is certainly a worthwhile binge-watch. I'll take a virtual vacation any day of the week.