Is Porsha Williams Expecting a Baby With Her New Fiancé? The Star Sets Things Straight
Is 'RHOA's' Porsha Williams really pregnant? After announcing her engagement with Falynn Guobadia's ex-husband, Simon Guobadia, fans think so.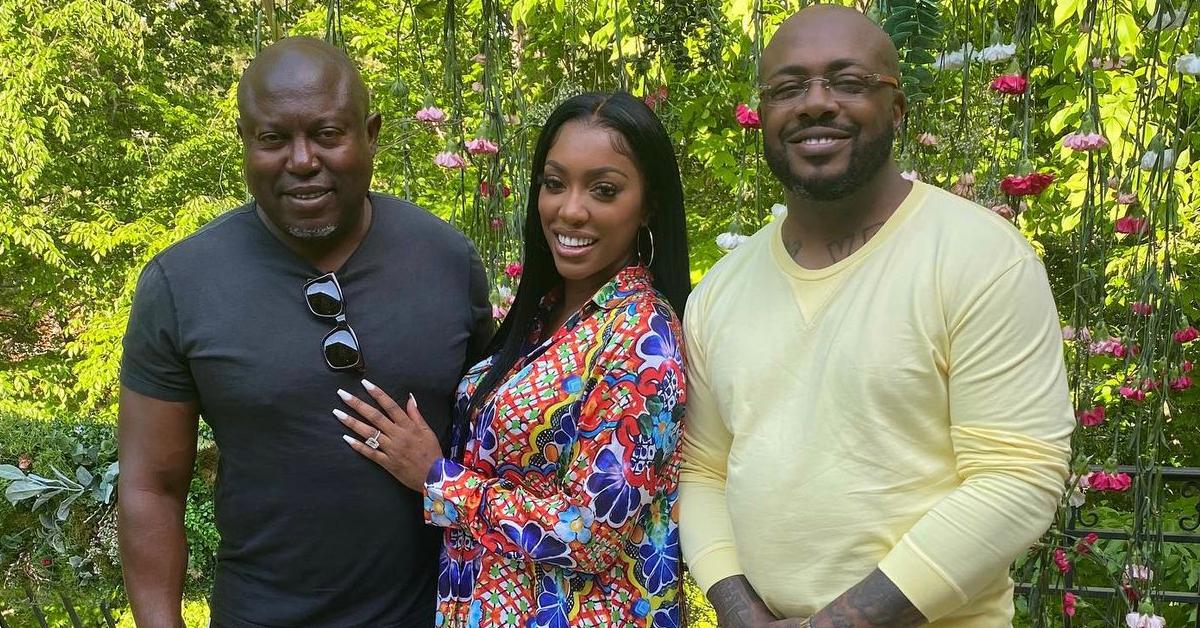 Ever since Porsha Williams was given her peach in Season 5 of The Real Housewives of Atlanta, she has reigned as the queen of controversy. But her latest scandal has social media in shambles.
Article continues below advertisement
Porsha Williams recently broke the internet with news of her controversial engagement to film producer Simon Guobadia shortly after he filed for divorce from his soon-to-be ex-wife Falynn Guobadia for the second time. Now, rumors have surfaced that Porsha and her new beau are expecting. But is she really pregnant?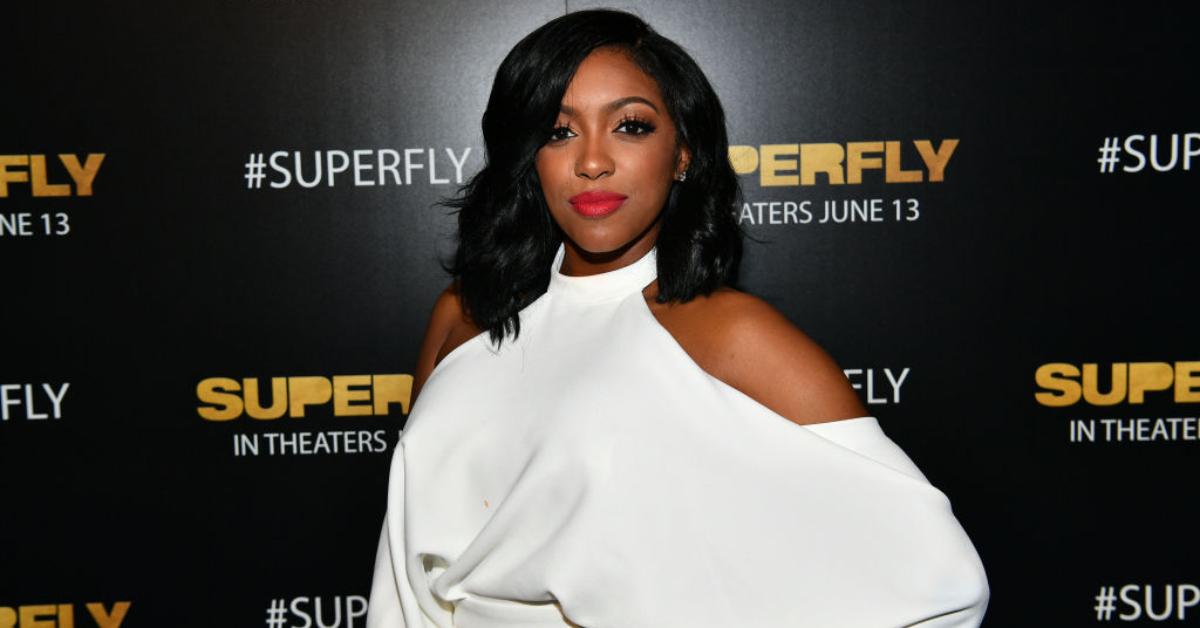 Article continues below advertisement
Fans believed Porsha Williams was pregnant because of her Instagram posts and rush to marriage.
Fans initially thought that the oversized dress the RHOA star wore when she was pictured alongside Simon and her ex Dennis McKinley on Mother's Day may have been hiding a baby bump.
One user tweeted, "Porsha pregnant ... she had to jump in front of that tea that's brewing ... that's all this public announcement is for chile."
Some rumors even speculated that Falynn and Porsha may be pregnant at the same time. Another fan shared, "If it turns out Falynn and Porsha are both pregnant with Simon's child then me and my iPhone will be flying out to Atlanta so I can film the next season myself."
While many fans focused on Porsha's possible pregnancy, other Real Housewives of Atlanta viewers took to social media and suggested that Kenya Moore's speculations about her co-star had been right all along.
Article continues below advertisement
Early in Season 13, Kenya made some pretty defamatory statements about Porsha that some viewers think were spot-on. "See, this is what Kenya has been talking about with the whole Bolo thing. If she had dumped Marc and went after [Falynn]'s husband and got pregnant by him, you would be calling for her to be stoned in the street. Y'all have different rules for her," one RHOA viewer wrote on Twitter.
Article continues below advertisement
Porsha Williams is setting the record straight: She's not pregnant.
After setting social media ablaze with the shocking news of her engagement, fans were convinced that she had to be expecting a child. However, that doesn't seem to be the case with the Real Housewives of Atlanta star.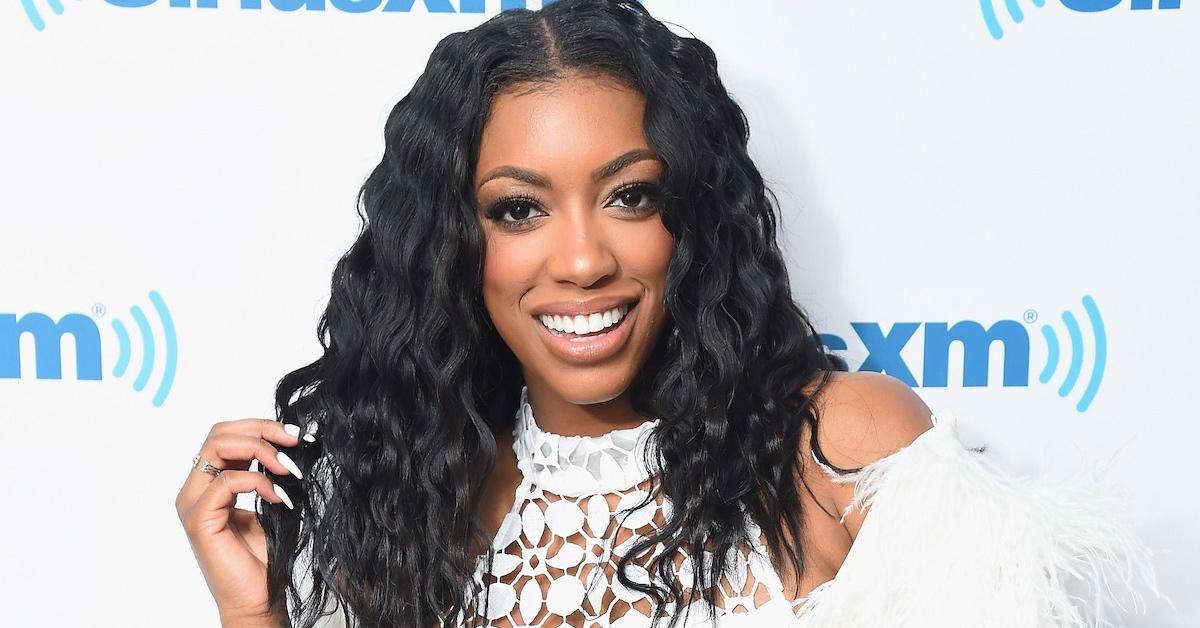 Article continues below advertisement
While hosting Dish Nation, the reality star decided to keep it real with her fans about the pregnancy rumors.
"I am not pregnant," she said on May 18, 2021. "This is not a shotgun wedding."
Fans have long believed that Porsha is a "hopeless romantic" and typically rushes into relationships. Since she is getting married so fast, fans thought that a bundle of joy may have been a factor in the engagement. But that evidently isn't the case.
Article continues below advertisement
Porsha has also relied on social media to help her clear up the pregnancy rumors.
In a recent Instagram post, the reality star decided to show off her curvaceous physique.
Article continues below advertisement
Donning a skin-tight red bodysuit while preparing for a workout, Porsha posted the picture just before speaking on her upcoming marriage.
"Back at it, loading..." she captioned the photo with a fire emoji.
Porsha Williams previously suffered a miscarriage.
Nearly six years before welcoming her now 2-year-old daughter, Pilar, with her ex Dennis McKinley, Porsha suffered a miscarriage. In Porsha's pregnancy announcement, she opened up about her experience and shared how excited she was to finally become a mother.
Article continues below advertisement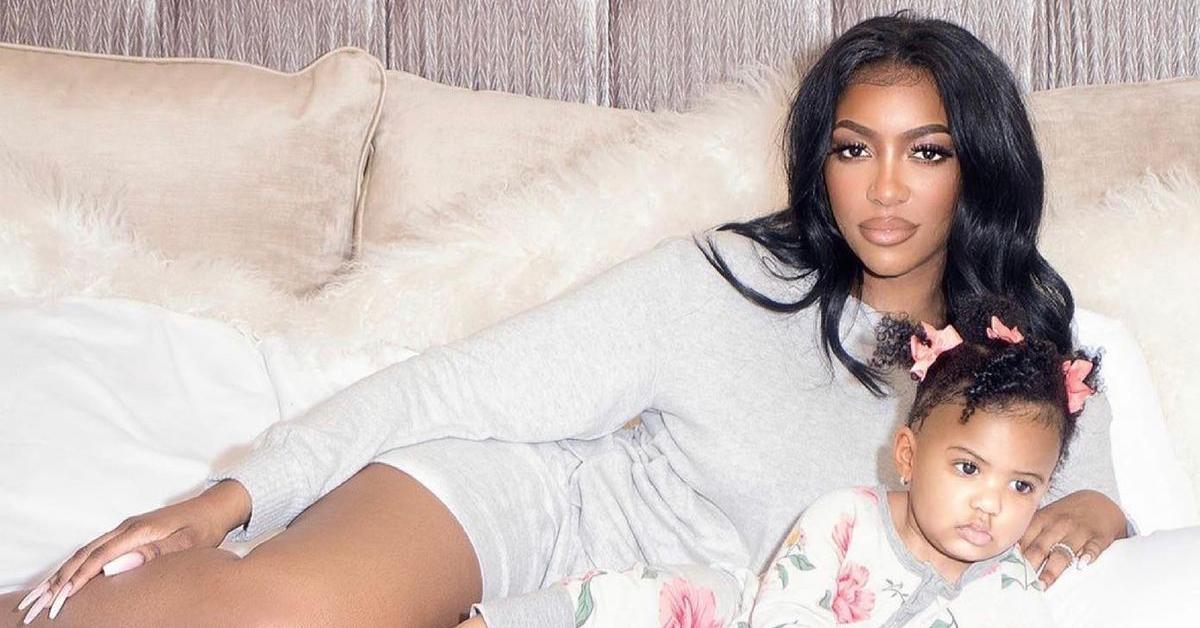 Porsha previously told People, "When I found out I was pregnant, I was excited [but] I had mixed feelings. The other feeling that I had beside excitement was fear. I've had a miscarriage before in my past, which I've also been open about because I suffer with fibroids and had to have a myomectomy."
She added, "So just the fear of, 'Is the baby going to be okay? Will I make it full term?' All those questions that you ask if you've had a miscarriage before."
Although Porsha and Simon are not expecting, that doesn't rule out the pair getting pregnant in the future. Until then, we'll just have to wait and see how things pan out.