There's a Video Going Around of Quando Rondo in an Ambulance — but It's Totally Fake
Shortly after Quando Rondo released his diss track about the recently deceased rapper King Von, a video of Quando allegedly being sent to the hospital has started going around.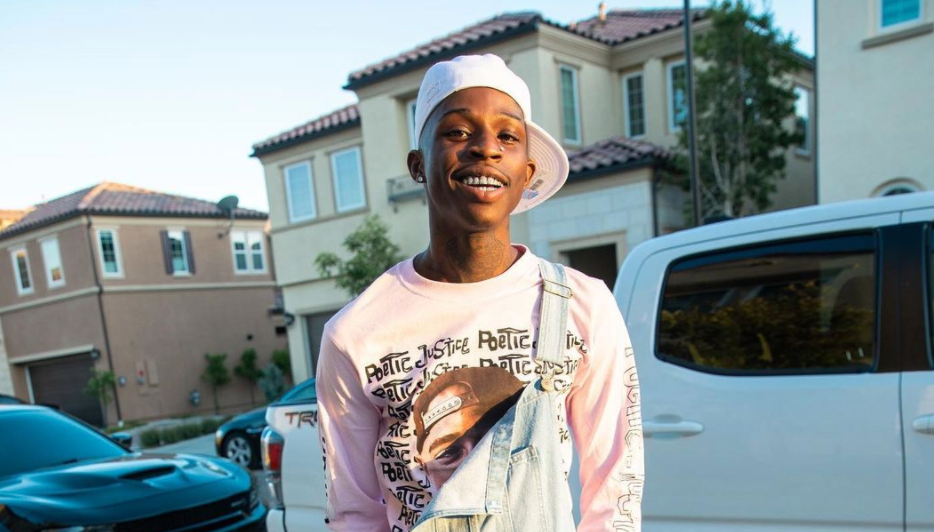 On November 13, it was reported that rapper Quando Rondo was involved in a shooting that led to King Von's death the week prior. The report stated that Quando and his crew were acting in self defense, and sources claim that he wasn't trying to get involved in the altercation that occurred outside the Monaco Hookah Lounge in Atlanta on November 6. Quando was allegedly sleeping in a car, and when he awoke, Von was there with his crew and Von approached Quando. There's allegedly surveillance footage that shows Von trying to fight with Quando, but so far the early reports say the rapper acted in self-defense.
Article continues below advertisement
Quando wasn't investigated for the shooting, and on November 7, Timothy Leeks (known as Lul Timm) who is a member of Quando's crew, was arrested for Von's murder. On November 20, Quando released a song that seems to respond to Von's murder, and a lot of people have thoughts about it.
Article continues below advertisement
In "End of the Story," Quando raps:
"Sometimes the best response is none at all/You probably would've left your mans, that ain't one hundred, dawg/See nowadays, it's like the fans doing the police job/Y'all talk that gangsta sh*t but cry when a [expletive] get knocked/You 'posed to walk it how you talk it/But sh*t, I still ain't got my point across/Aye, if the shoe was on the other foot, they wouldn't have said he wrong/ [expletive] what they say, that's understood, we had to make it home/I put that on the neighborhood before they bust my domе/Lul Timmy riding right or wrong"
Article continues below advertisement
Article continues below advertisement
Disturbingly, it looks like some people seem to think Quando was shot last night, possibly in retaliation to Von's death, the song, or both.
Is Quando Rondo in the hospital?
Quando Rondo isn't in the hospital, and he hasn't been shot. A video of him being shot and "killed" is a hoax, as it doesn't appear to be coming from a legitimate source. Plus, many YouTube commenters have pointed out that Quando was seen on Instagram earlier in the day and seems perfectly healthy. Moreover, one hour ago, Quando posted a promo to his show, Black Friday with Quando Rondo at Club X in Atlanta. If Quando was in the hospital for any reason, we should have been able to see official police reports (there haven't been any).
Article continues below advertisement
It seems like a similar hoax was going around a couple weeks ago, and that was debunked as well.
Article continues below advertisement
It's very possible someone put out the hoax video claiming Quando Rondo got shot and is in the hospital because of the rapper's "diss track" about Von. Rapper 600Breezy responded to Quando's song by saying, "Stop canceling shows and perform that song," likely referencing to Quando allegedly canceling one of his shows after Lil Durk, Von's friend, bought all of the tickets after Von was killed.
Article continues below advertisement
One person tweeted, "That boy Rondo hiding! He can't even come outside right now!!! He know wassup."
Article continues below advertisement
Some fans have wished Quando safety on his Instagram. "Stay safe big bruh," one person commented.

So far, Quando Rondo hasn't canceled his Friday performance at Club X.