DaBaby's Brother's Cause of Death Hasn't Been Confirmed, but Video and Sources Point to Suicide
On November 4, we learned that rapper DaBaby's brother, Glenn Johnson, died. How did he die? Here's what sources are saying and what's been officially reported.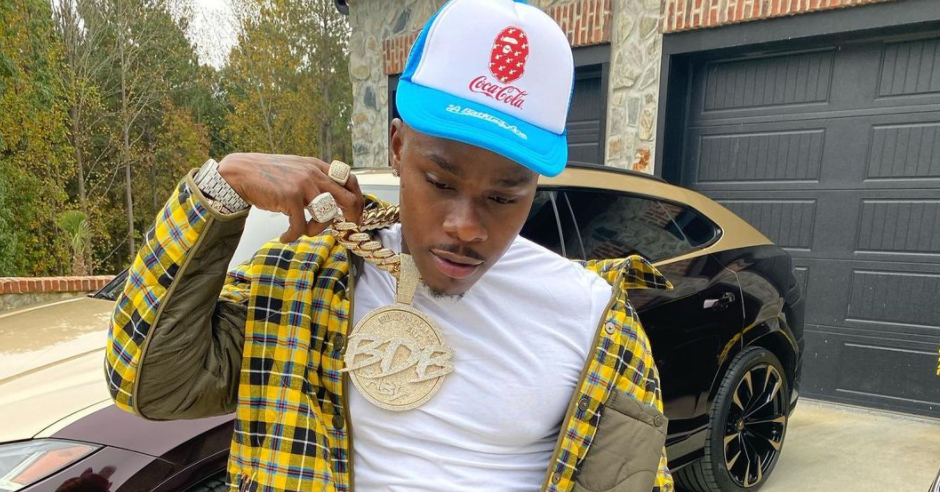 On November 4, it was reported that rapper DaBaby's older brother, Glenn Johnson, had died. Although DaBaby (whose real name is Jonathan Lyndale Kirk) hasn't explicitly opened up about the details surrounding his brother's tragic death, on November 3, he simply tweeted, "Damn bruh," with a broken heart emoji.
Article continues below advertisement
He also posted a clip from his song "Intro" to Instagram. "My brother be thinkin' that we don't/ love him and let him struggle like/ we ain't family/ Like I won't give up all I got to see you happy, *****," he sings in the song.
Article continues below advertisement
What happened to DaBaby's brother?
DaBaby's 34-year-old brother, Glenn Johnson, was shot in a parking lot and taken to a hospital, where he died on Tuesday, November 3. It's possible that he died by suicide, though that hasn't been confirmed. The Charlotte-Mecklenburg Police Department of North Carolina stated they responded to a call in regard to the incident at 1:39 p.m. EST and found that Johnson had "sustained a gunshot wound." The police also said that "This incident is currently classified as a death investigation."
Article continues below advertisement
According to a local news outlet, Johnson was shot in a parking lot off Berkeley Place Drive off Mallard Creek Church Road. Although his death is currently being investigated, it has not immediately been ruled a homicide, and TMZ reported that Johnson allegedly committed suicide. Johnson had uploaded a video of himself in his car, in which he says he's been suffering but that he's now at peace. We will not be sharing the video, since it shows possible self-inflicted violence, nor have we confirmed if this is the video Johnson shared before his death.
Article continues below advertisement
TMZ's sources say not long after the video was posted, Johnson took his own life by shooting himself in the head. TMZ also learned that Johnson had three daughters and a son.
DaBaby returned to his Instagram Story and wrote to his fans, "Good morning. Check on ya people. I want you to call and say, 'What's up, are you straight?' Do that."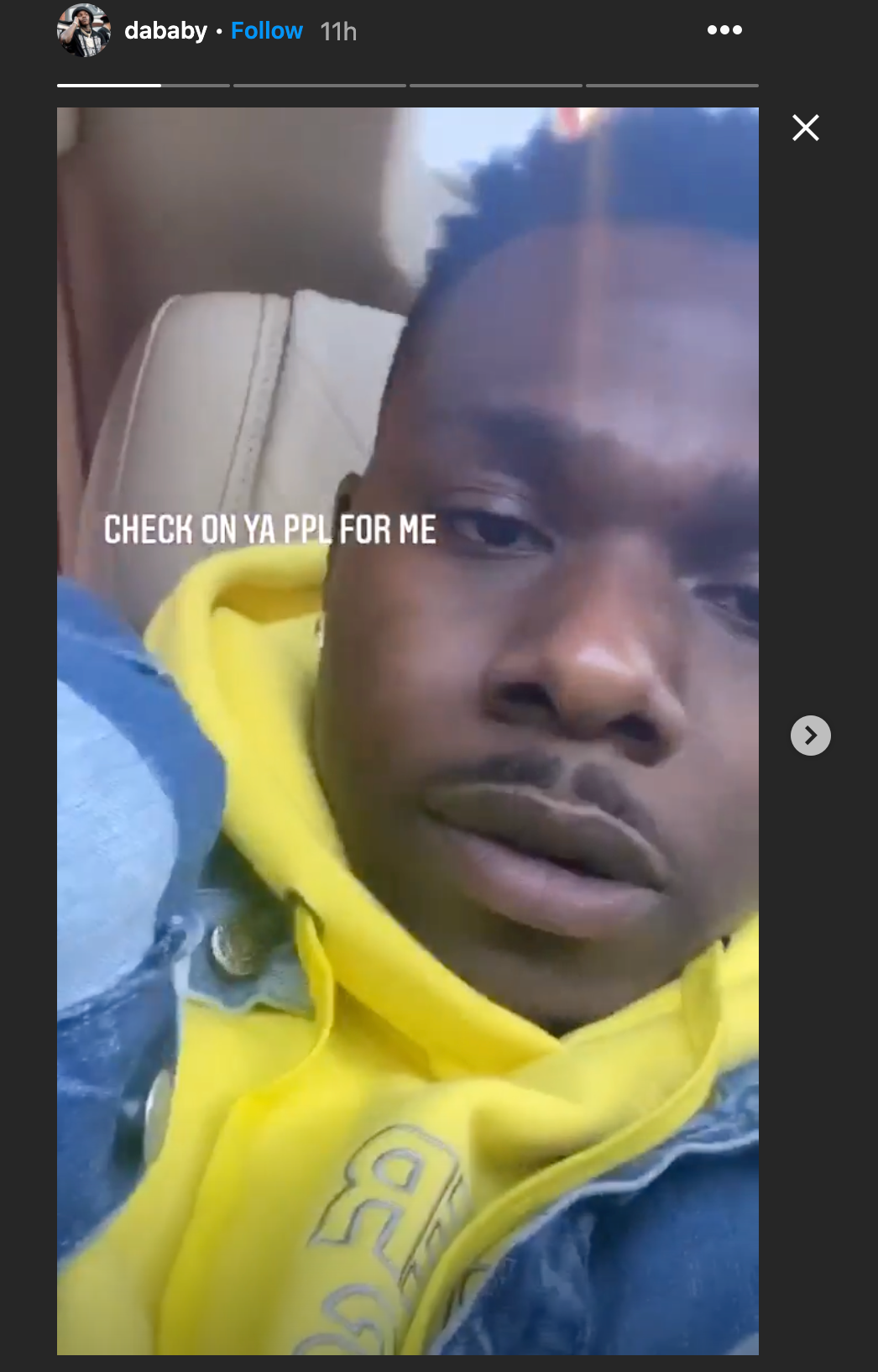 Article continues below advertisement
People have flocked to Twitter to express their condolences. "God bless you DaBaby I am sorry to heat about your lost. May the glory of the Lord be upon you. I know this is heartbreaking. May God bless you and your family and give you strength. Rest in paradise your brother Glenn Johnson," one person tweeted.
Article continues below advertisement
"Damn Dababy's brother committed suicide tonight. This lyric hits different fr, dealt with suicide of a close friend but I can even imagine how he feels losing his brother. No Dababy slander here tn, praying for him," another tweeted, referencing DaBaby's song "Intro" which seemed to most likely allude to his brother's mental health issues.
Article continues below advertisement
You can listen to "Intro" here. While we don't know the history of Johnson's alleged struggles or the relationship he and his brother had, it's clear that Johnson was someone DaBaby's thought about often. Currently, the rapper's Instagram bio reads, "LONG LIVE MY BROTHER."
If you or someone you know is contemplating suicide, call the National Suicide Prevention Lifeline at 1-800-273-8255.