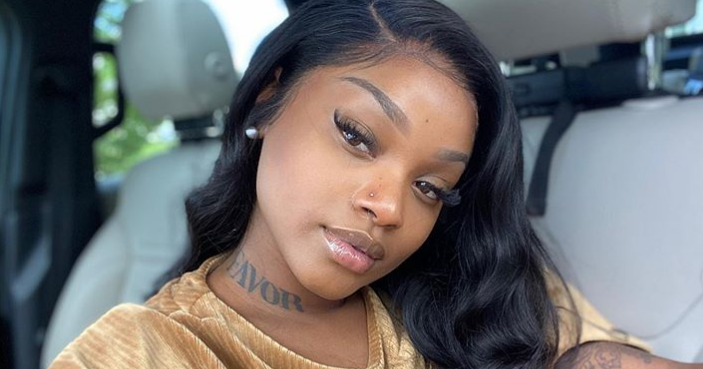 DaBaby's Baby Mama, MeMe, Is Unfazed by Rapper's Alleged "Sidepiece" DaniLeigh
By Mustafa Gatollari

Jun. 28 2020, Updated 4:35 p.m. ET
It's hard to listen to a DaBaby track and not have your ears perk up. Seriously, go and put on "Bop" and tell me that isn't pretty darn good. His charisma is undeniable and like a lot of young rappers who have made serious careers for themselves, he encapsulates an enthusiasm and work ethic that a lot of other artists trying to "make it" should take note of.
Nowadays, however, he's known more for being tied to some baby mama drama than his music.
Article continues below advertisement
Who is DaBaby's Baby Mama?
The Charlotte-based entertainer hadn't talked all that much about the mother of his child and never officially said that the two were in a relationship. Even in November of 2019, both DaBaby and MeMe had said that they were single, with the woman following up by saying, "but that's my boo though, regardless."
To drama-vampires sucking every bit of shallow gossip-tacular delight from the situation, it seemed like MeMe cared way more about DaBaby than he cared about her.
Others began speculating that the two were in an open relationship, that is, until it was revealed DaBaby had impregnated another woman. MeMe then went on social media calling him, "the number 1 capper" and that he was guilty of "policing" her daily life.
However, DaBaby went on record saying that he ultimately got another woman pregnant when he and MeMe were officially no longer together, which seems to have gotten him back in her good graces.
Article continues below advertisement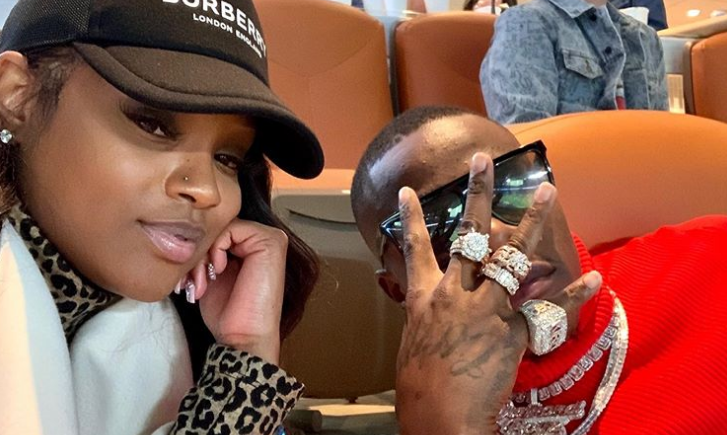 An Instagram Q&A MeMe held with her followers, she strongly suggests that the two of them have managed to mend things and they're back together. When asked if she missed the rapper, she responded with, "Miss him? Dats Me." indicating that there's no need to miss him because she's his main squeeze.
Then she was asked if she thought it was OK to give "a cheater a second chance," and she responded by saying that "life too short" to not be with someone you love regardless.
Article continues below advertisement
Is there beef between MeMe and DaniLeigh?
In March of this year, it seemed like there was definitely some enmity going on between MeMe and DaniLeigh, another woman who is rumored to be romantically involved with DaBaby.
Dani and MeMe were sharing subtweets regarding each other, because apparently Dani had blocked the rapper's baby mama at one point.
Article continues below advertisement
Apparently, MeMe has also posted alleged screenshots of conversations between DaniLeigh and DaBaby on social media and accused Dani of being "obsessed" with her.
In the second picture of the slideshow, apparently Dani is in the grey and DaBaby is in the blue, and it seems like Dani is feeling some type of way that there are photos of DaBaby being shared online with his baby mama.
It's insinuated that she isn't feeling too great that the rapper is all beaming and glowing as he takes photos with the mother of his child that are plastered all over the web, while she's seen as his "side piece."
MeMe apparently took some joy in calling Dani "obsessed" over her, as if that gives her the emotional upper hand in that particular situation.
Article continues below advertisement
However, MeMe claims photos of DaBaby and DaniLeigh don't bother her now.
DaBaby was photographed walking around with the fellow artist in Beverly Hills. However, MeMe said she is unbothered by the pictures on an IG Live.
Article continues below advertisement
"I really didn't come here to talk about what the f--k y'all want me to talk about 'cause it ain't nothin' to talk about," she said. "We're living our best life. We're living our best life! Ya heard me? Fa real, fa real. Mama been that. Mama gon' always be that. And I'm good. And y'all, uh uh."
You can see the video above and judge for yourself if she's perturbed by it.