DaBaby Forced DaniLeigh Out of His Apartment by Calling the Police
DaBaby and his baby mama, DaniLeigh, had an explosive argument on Sunday, Nov. 14, 2021. DaBaby called the police to make her leave his condo.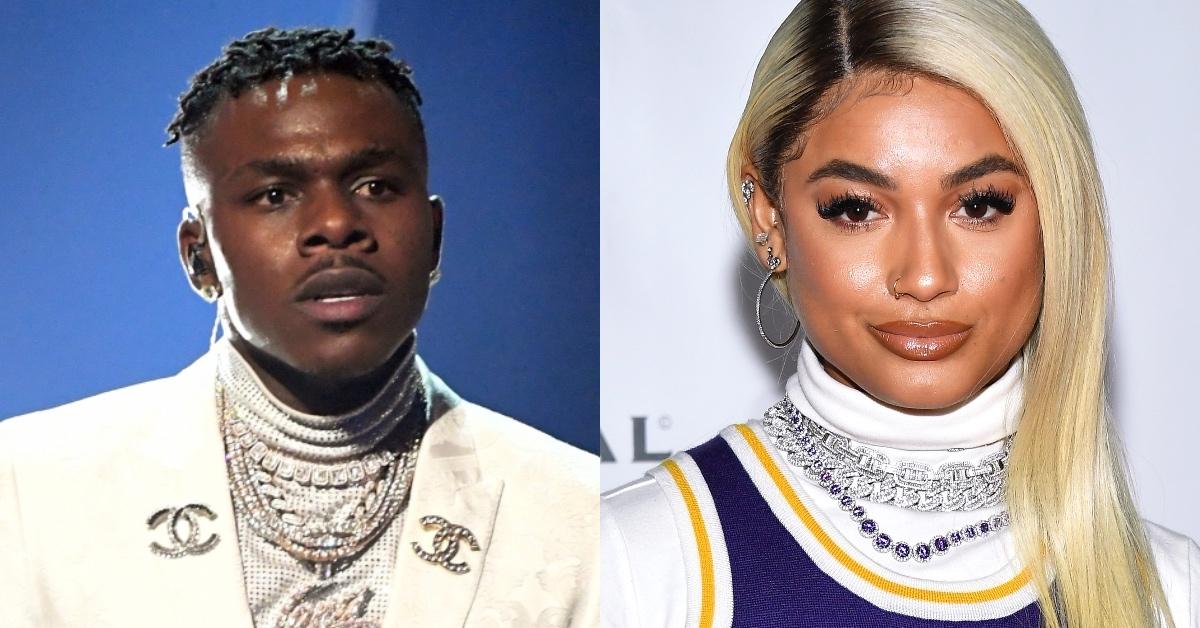 A short video that started going viral on Sunday, Nov. 14, 2021, captures a nasty fight between DaBaby and one of his baby mamas, DaniLeigh. As part of the disagreement, the "God's Work Resurrected" rapper called the police because he wanted to force the new mom out of his condo. So, what's going on?
Article continues below advertisement
DaBaby called the police on one of his baby mamas, DaniLeigh.
As DaniLeigh explained in an Instagram story, DaBaby told her to leave after she ordered a Plan B kit to his home.
"We've been living with each other for the past three months since our baby was born," she wrote. "Tonight he wanna come in the room talking 'bout 'I need to go,' 'Don't matter where I go.' Mind you, I have a newborn child, so he said that I can go to a hotel. This man is mad because I had a Plan B sent to his condo."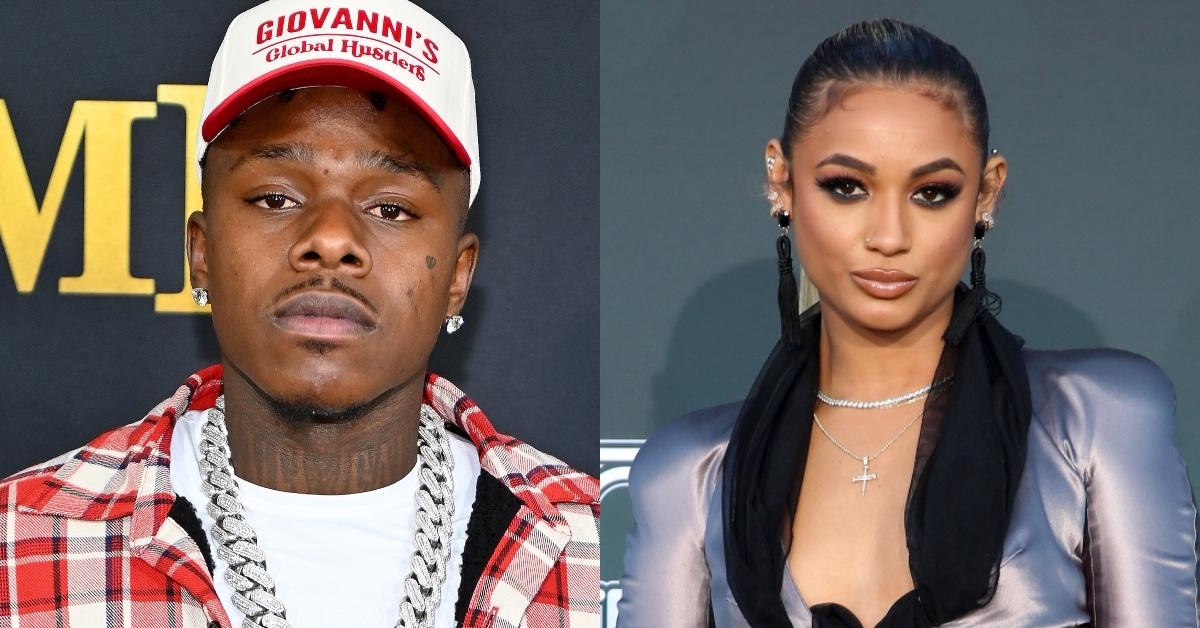 Article continues below advertisement
The first rumors about DaniLeigh's relationship with DaBaby started making the rounds in the spring of 2020. They made things official in December 2020. They broke up before Valentine's Day 2021, only to rekindle the old flames. DaniLeigh revealed that she was pregnant in July 2021.
The latest display left many of DaBaby's old fans feeling dismayed.
"I'm not the biggest DaniLeigh fan, but she doesn't deserve that. I wouldn't wish that kind of treatment on anyone, especially while they are pregnant or during postpartum. That entire journey is nothing to play w/ Fr. Praying for her mental & emotional well-being," tweeted @hajzitaf.
Article continues below advertisement
Some fans believe that DaBaby and his other baby mama, MeMe, might have another baby on the way.
DaBaby and MeMe have known each other for at least five years. During this time, he has become a father figure to Caleb, MeMe's son from a previous relationship. He and MeMe share a daughter.
Article continues below advertisement
An enthusiastic father, DaBaby often takes it to Instagram to share proud photos of his kids. MeMe is often described as his ex-girlfriend. It's more than likely that they didn't have a clear-cut, see-you-never style split, however.
According to a rumor that entered circulation in October 2021, MeMe might be pregnant with DaBaby's baby again. What gives things a slight telenovela-esque flavor is that DaBaby's other baby mama, DaniLeigh, might be expecting a baby too.
Quick recap: she gave birth in August 2021, a mere month after publicly announcing her pregnancy. The rumors couldn't be verified at this time.
Article continues below advertisement
DaBaby and his rumored baby mama, Quita, might have welcomed a daughter in 2020.
DaBaby is believed to share a daughter, Nova, with a woman named Quita.
"Today #dababy celebrated his youngest daughter's 1st birthday. Her name is Nova," tweeted @tgwiththetea.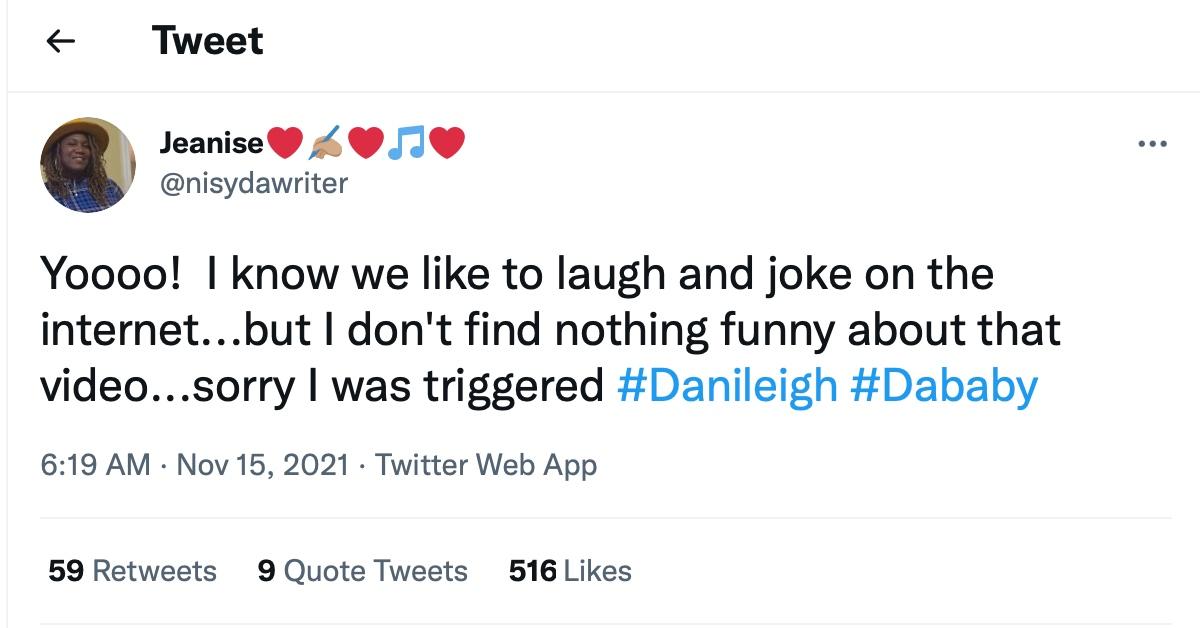 Article continues below advertisement
MeMe once claimed that DaniLeigh was "obsessed" with her.
In March 2020, it seemed like there was definitely some enmity going on between MeMe and DaniLeigh. Dani and MeMe were sharing subtweets regarding each other, because apparently Dani had blocked the rapper's baby mama at one point.
Apparently, MeMe has also posted alleged screenshots of conversations between DaniLeigh and DaBaby on social media and accused Dani of being "obsessed" with her.