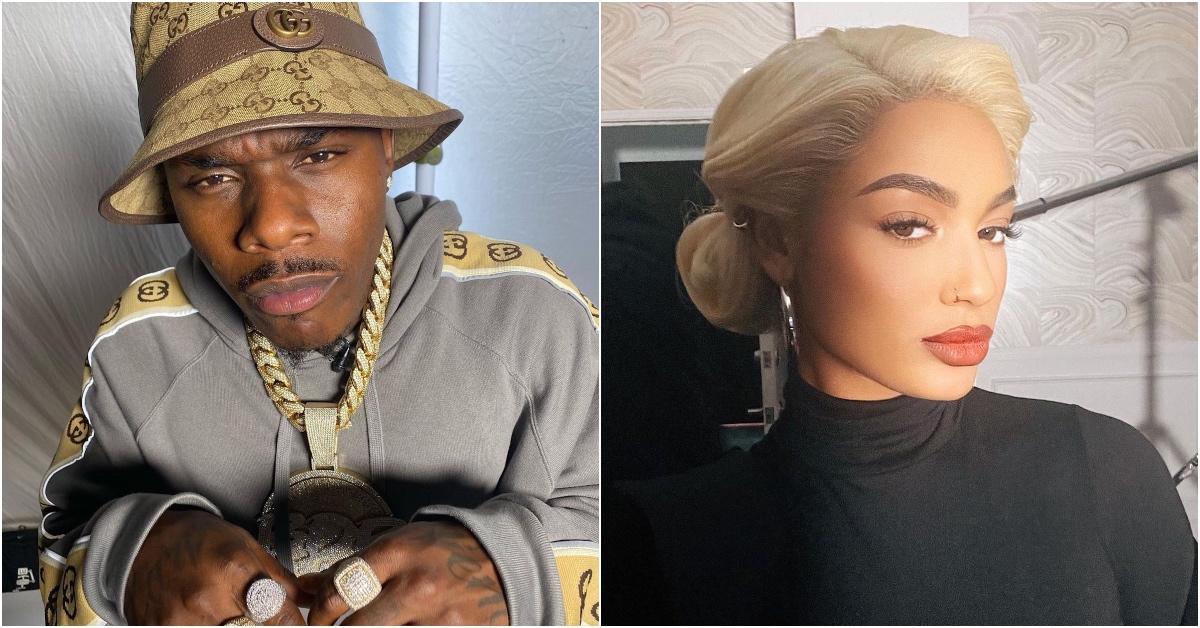 DaniLeigh and DaBaby Are Over — Singer Confirms Breakup on Social Media
By Tatayana Yomary

Feb. 8 2021, Published 5:21 p.m. ET
One thing about some relationships in the entertainment industry, they fizzle out just as quickly as they begin. While many celebrities enter new relationships hoping for the best, sometimes the drama is too much for the pairing to last. DaniLeigh and DaBaby are no exception.
Article continues below advertisement
In case you missed it, the "Movie" singer has announced to fans on social media that she and the rapper have split. While the news didn't come as a shock to fans, many people have been wondering about the timeline of their relationship. After all, there have been a lot of rumors circulating. Here's everything we know.
DaniLeigh and DaBaby initially just had a working relationship.
DaniLeigh and the "Masterpiece" rapper were initially introduced as he was preparing to work on his music video for the song "Bop." At the time, the singer came on to help co-choreograph the video. 
Article continues below advertisement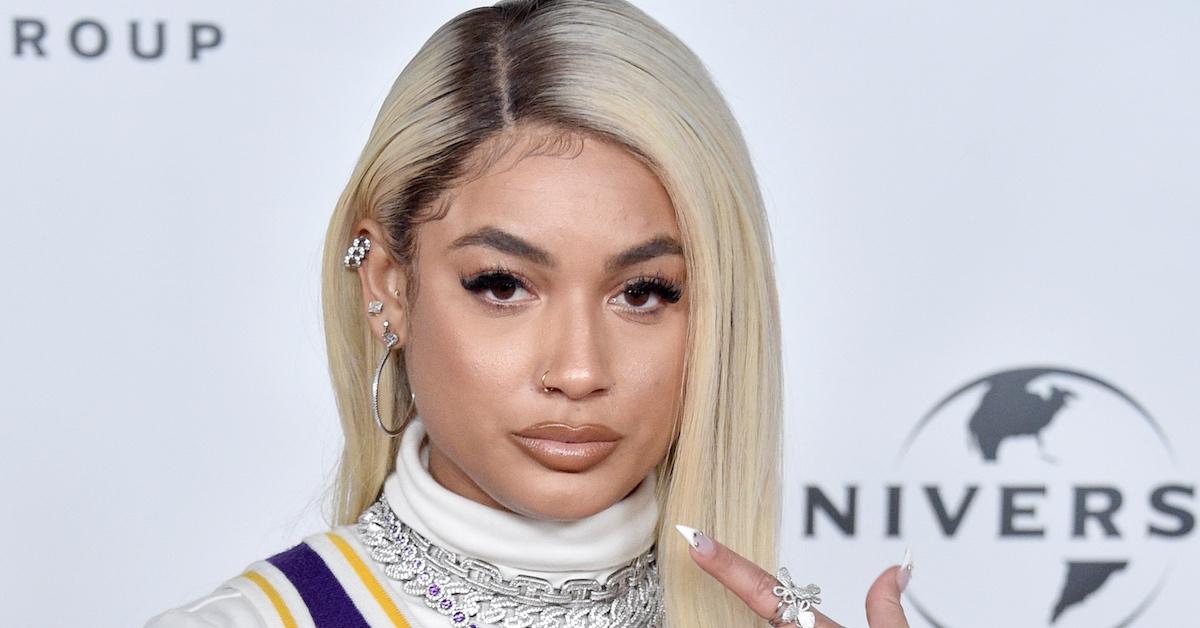 Later on, the rapper returned the favor by appearing in her video for the song "Levi High." The two clearly showed that they had chemistry throughout the video and in behind-the-scenes footage. However, the status of their relationship didn't become news until DaBaby's ex-girlfriend and baby mother, Mariah aka Meme, chimed in. 
Article continues below advertisement
DaniLeigh never really announced that she and DaBaby were actually dating, but Meme exposed the truth via social media. In a series of now deleted screenshots, conversations between DaBaby and DaniLeigh revealed that they were indeed involved with each other. This all came to a head after the singer reportedly stated that she never had anything going on with the rapper.
It made things worse that the rapper looked like he was going back and forth between the ladies.
Article continues below advertisement
Rumors of DaniLeigh being a "homewrecker" started running rampant.
Rumors persisted as fans realized that both DaBaby and DaniLeigh were quarantined together amidst the earlier days of the COVID-19 pandemic. In a series of images on their respective Instagram pages, fans realized that they were at the same hotel. As a result, this led to even more talk that she was coming in between Meme and DaBaby's relationship. 
While she had still been tight-lipped until his point, an interview with Power 105.1 in May of 2020 pretty much revealed that they had something going on. When asked about their relationship, she had a nonchalant response. "I mean it is what it is. I know it comes with this life," she shared. "I already know you post something, people are just going to catch on I guess, so ... I don't really care."
Article continues below advertisement
Soon after her interview, it appeared that DaBaby rekindled things with Meme, and was posting her and their children on social media. In a series of tweets and Instagram posts, DaniLeigh detailed taking time for herself and realizing that she deserves what she gives in a relationship. 
While some people were sympathetic, many fans called her a homewrecker. After all, it did appear that she was aware that the rapper was involved. 
Article continues below advertisement
In a response to fans' backlash about her confirming that she was in a relationship, she stated that she's ready to move forward. "Y'all gotta try to have more love this early in the day," she said. "But at the end of the day I'm human … that man was 100 percent single 'to me' when we started … I'm done talking about it tho I promise. Ready to get this money and drop this album. Good morning everyone and have a blessed day today."
DaniLeigh confirmed that she and DaBaby are in a relationship.
A few months after the social media blow up, the singer posted a photo with DaBaby, seemingly confirming their relationship. Many fans did not approve since she took him back after he left her to be with Meme. 
Article continues below advertisement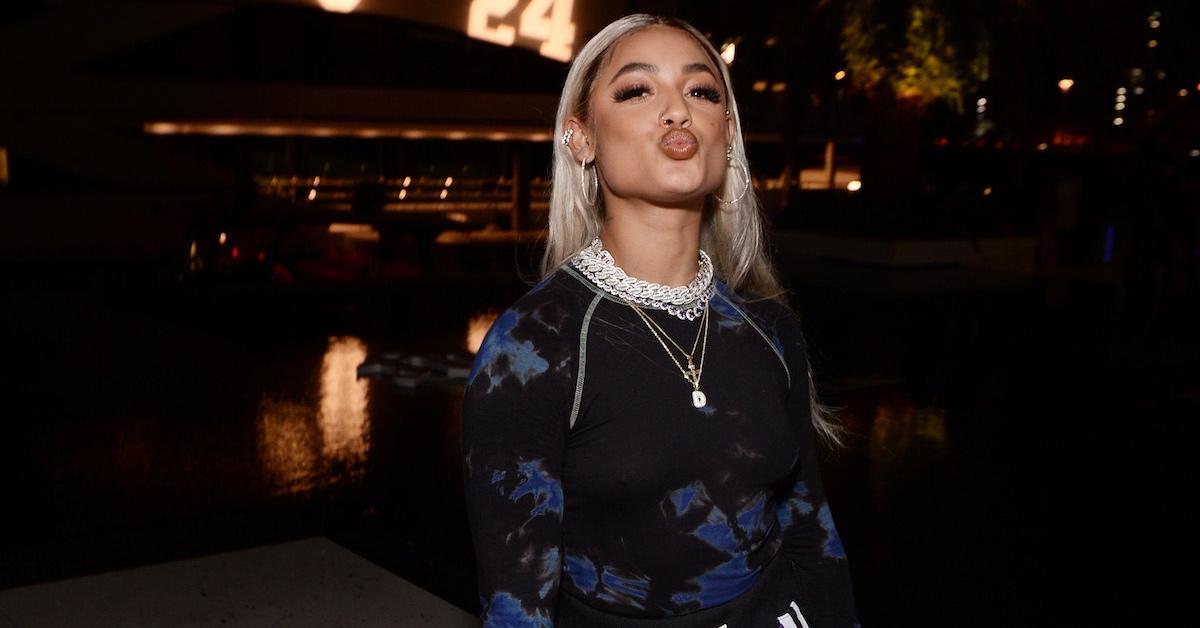 After that, the star went on a posting frenzy of her with DaBaby amid public scrutiny. She would often retweet pictures of them, post snapshots on her Instagram page, and comment all over the rapper's Instagram.
Thing even took a turn once Meme called out the validity of their relationship as she and DaBaby were pictured on his Instagram Story a few weeks before DaniLeigh went public.  
Article continues below advertisement
DaniLeigh and DaBaby officially split in February of 2021.
After a year of confusion about their relationship status, DaniLeigh posted on her Instagram Story that she and DaBaby have split. What made matters worse is that the post came right after she was annihilated via social media for her song "Yellow Bone," which many fans took as a dig to DaBaby's on-again off-again girlfriend Meme. 
People on social media did not show her any mercy.
Article continues below advertisement
Article continues below advertisement
While it seems as if she's taking their split hard, DaBaby has yet to comment on their relationship. In fact, many people have said that he's acting unbothered about it all.
That said, he's been busy living his best single life. He recently posted a video of model India Love's TikTok to his song "Masterpiece." In the caption, he says that he's looking for a Valentine's Day date.
"Morning, Best re-enactment of this Tik Tok gets flown out for a date w/ Baby on Valentine's Day," he captions with a heart and laughing emoji. "#MASTERPIECECHALLENGE Choosing the winner Friday, February 12th. Starting now.. GO."
Article continues below advertisement
So, it's safe to say the demise of their relationship is the last thing on DaBaby's mind. Plus, it's important to note that the rapper has been on-and-off with Meme for years. While Meme is the one who broke things off last time, fans believe that he is still in love with her despite all the drama.
That said, many people believe that DaBaby may try and win back Meme's heart. After all she is the mother of his children and he has always been public about how much he loves and adores her.
While the jury is still out on whether Meme and DaBaby will rekindle their romance, it doesn't look like there will be a future for him and DaniLeigh.