TikTok Star Kio Cyr Has Been Dealing With Months of Drama
There is always drama unfolding on social media and there seems to be a new story every few hours. But what's going on with the Kio and Lauren drama?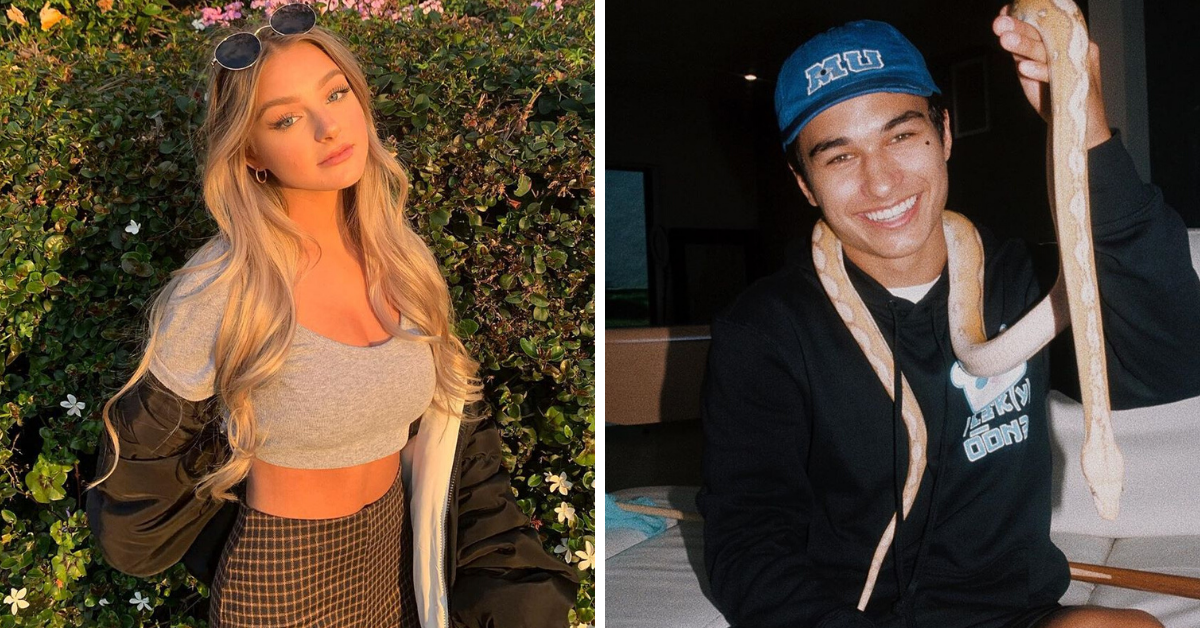 Every week there's some new drama unfolding the world of celebrities and social media stars. While it's sometimes interesting to view from the outside, it's important that we remember that while they're super famous, they are still very real people.
Article continues below advertisement
Sometimes the drama and feuds that begin to spin are frivolous, and other times they stem from pretty serious allegations. The Kio and Lauren drama is confusing to follow, but if true, it's anything but frivolous.
Who are Kio and Lauren?
If you've never heard of these names before, don't feel too bad. Their popularity doesn't come from old school ways of getting famous – like being a Hollywood star or have a hit record. Both Kio and Lauren owe their fame to their looks, talent, and ability to channel both of those on social media.
Article continues below advertisement
Yes, they're influencers. Kio Cyr is a huge TikTok personality, having more than 6.5 million fans on the platform. Add on another 1.8 million on Instagram and he's got a large audience. On TikTok, the 19-year-old Canadian star does what every popular TikTok personality does; he adds his own videos into the trend mix and creates his own, sometimes with other stars making cameos.
Article continues below advertisement
Kio told HollyWire that there's one thing that he attributes to his viral success — it's something that he calls "the look." Hard to explain exactly what that "look" is, but it seems to work on all his fans and his popularity has grown in a very short span of time.
Article continues below advertisement
Lauren, there's a little bit less known about her. From her social channels, she's still got a growing platform on both Instagram and TikTok. Neither are anywhere close to the popularity of Kio. Her Instagram profile hosting mostly modeling photos of herself in a bikini and just shy of 60,000 followers. As for her TikTok profile, it's also growing with 177,000 followers and 1.4 million hearts on her videos.
Article continues below advertisement
Where the Kio and Lauren drama started is blurry.
The connection between these two seem to be the main issue of the drama, with several other rumors / issues stemming from it. Apparently, these two were an item – and with Kio being 19 years old and Lauren only 16, people had issues with their rumored relationship.
Article continues below advertisement
A video was posted in January 2020 titled "TikTok Star Kio Cyr is CANCELLED!!?" posted on MitchellReacts channel. In the video, Mitchell reacts to an unedited video that was posted that alleges Kio likes to invite "underaged girls to the sway house when asked who gets the most girls." One of those girls was apparently Lauren.
Article continues below advertisement
In the video, a screenshot of a comment that Lauren apparently left on Instagram read, "yeah i'm done he flirts with 16 year olds when he's literally 19 and he told me he wanted a relationship with me 'to be able to say i love you' yet was talking to at least 3 other girls while we were talking. He's a player and doesn't deserve everything I gave him. I wish i never met him. He's changed so much and I'm so disappointed in him and it seems like a lot of other people are too."
Article continues below advertisement
And since then, the Kio and Lauren drama has continued.
In June 2020, the Kio and Lauren drama heated up again with Lauren being accused of hacking Kio's social media profiles. There's not a lot of information on why this rumor started, however, it seems that it all stemmed from Kio's girlfriend, another TikTok personality, Olivia Ponton, tweeting the accusation.
Article continues below advertisement
But Lauren has denied it, several times.
Article continues below advertisement
Hopefully, it all gets sorted for everyone involved, or people can just let the hacking drama go.