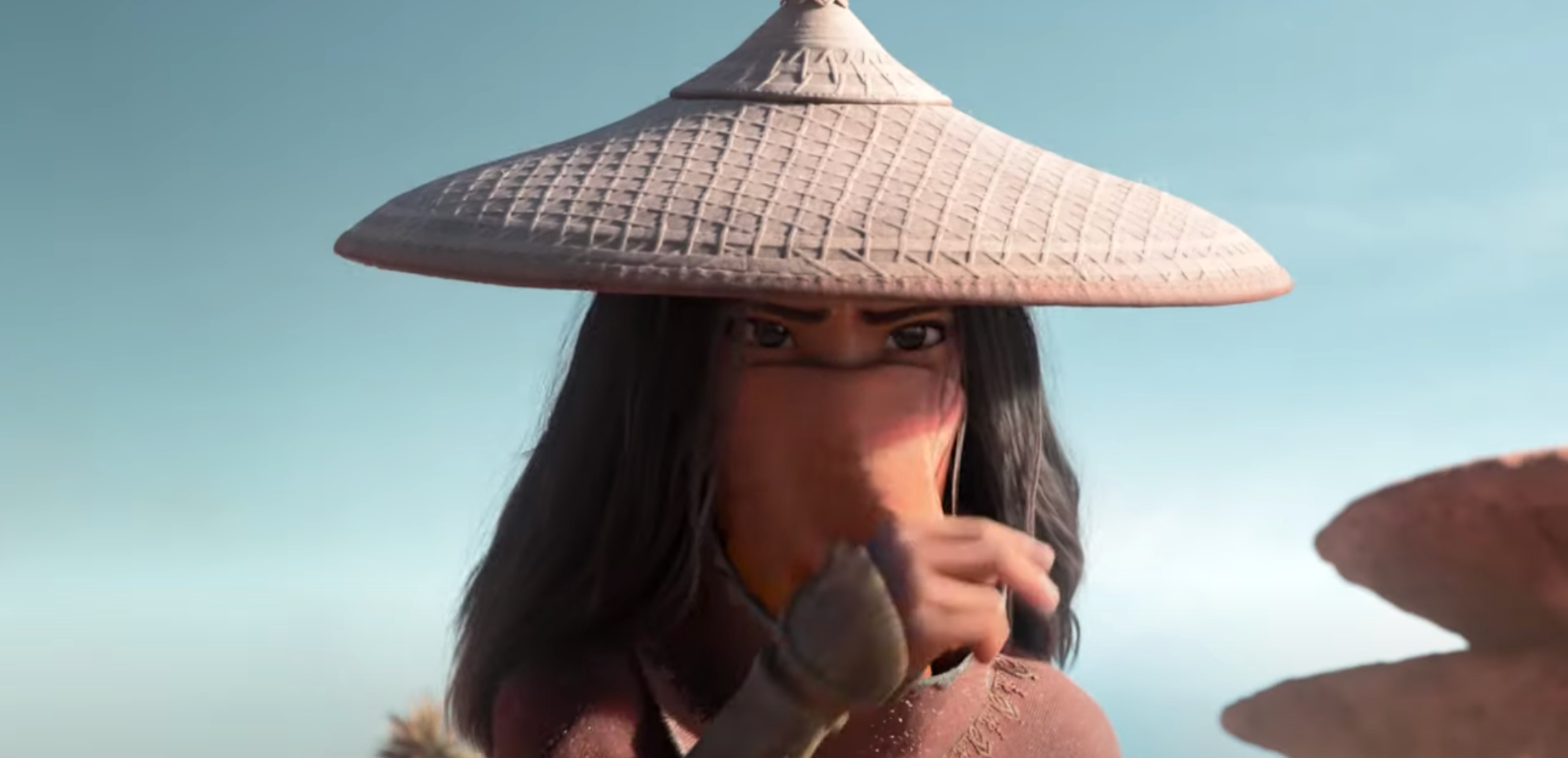 We Have Bummer News if You Were Hoping 'Raya and the Last Dragon' Is a Musical
By Gina Vaynshteyn

Oct. 21 2020, Updated 10:06 p.m. ET
Today, Disney dropped a trailer for the new animated film, Raya and the Last Dragon, a story about a warrior who lives in Kumandra, a world in which people and dragons used to co-exist. But it's been 500 years since the dragons sacrificed their lives to save humans from a terrible evil. Now, that same evil is back, and the determined Raya is on a journey to find the rumored last dragon to help her defeat Kumandra's terrible threat. It's like a mashup of Star Wars, Legend of Korra, and Game of Thrones and we love to see it.
Article continues below advertisement
Is Raya and the Last Dragon a musical?
Although Raya and the Last Dragon is being created by the same studio that brought us Moana, and Moana was a musical, it doesn't appear that Raya will have any original singing. The Disinsider confirmed this information back in July, stating, "The film which is said not to be a musical will be Walt Disney Animation Studios' first original animated film since 2016's Moana." The EIC of The Disinsider, Skyler Shuler, tweeted "Just learned, RAYA AND THE LAST DRAGON will NOT be a musical" back in February 2020.
Article continues below advertisement
Some Disney fans are pretty bummed out. "just found out that apparently raya and the last dragon will not be a musical... nobody talk to me i'm going to cry in a corner," one person tweeted back in March.
Article continues below advertisement
Article continues below advertisement
Regardless, the reaction to Raya's first trailer seems to be overwhelmingly positive. Not only does the story look amazing, but its representation is applaud-worthy as well. Raya (who is voiced by Star Wars alum Kelly Marie Tran) is Disney's first Southeast Asian princess, and people are super excited about her using Arnis (which are ancient Filipino weapons that have a lot of history behind them) in the trailer. Other Southeast Asian cultural references have not gone unnoticed. 
"As a Filipina-American, I am heavily emotional over this trailer for Raya and The Last Dragon. I am so proud of this representation. Using Arnis, wearing the salakot, holding the Moro sword... the different colors on their people. I'm crying.  I am so proud," someone tweeted today.
Article continues below advertisement
Article continues below advertisement
"It's SO cool to see Filipino cultural references in Raya and the Last Dragon, I love seeing something represented from my own culture with a brand I love like Disney. Also the diversity in the cast?? They LOOK like my own family, its beautiful SE asian representation so far," another person tweeted.
Article continues below advertisement
Article continues below advertisement
Although Raya isn't based on one particular culture (the story, its characters, and setting are inspired by Vietnam, Laos, Thailand, the Philippines, Malaysia, and Indonesia), it's so exciting to see many underrepresented cultures so heavily incorporated in a Disney film. 
For now, Raya and the Last Dragon is set to be released in theaters March 12, 2021, but that's subject to change, depending on COVID-19 safety protocols. In fact, Raya was actually scheduled to come out in November, but the date was pushed back in hopes of movie theaters opening back up again across the U.S. *Hopefully* we'll all get to experience it on the big screen. While we're glad to have Mulan, it was a major disappointment to see movies like Tenet and Wonder Woman get rescheduled while the Chinese cast-driven Mulan went straight to Disney+.
Raya, we're ready for you!