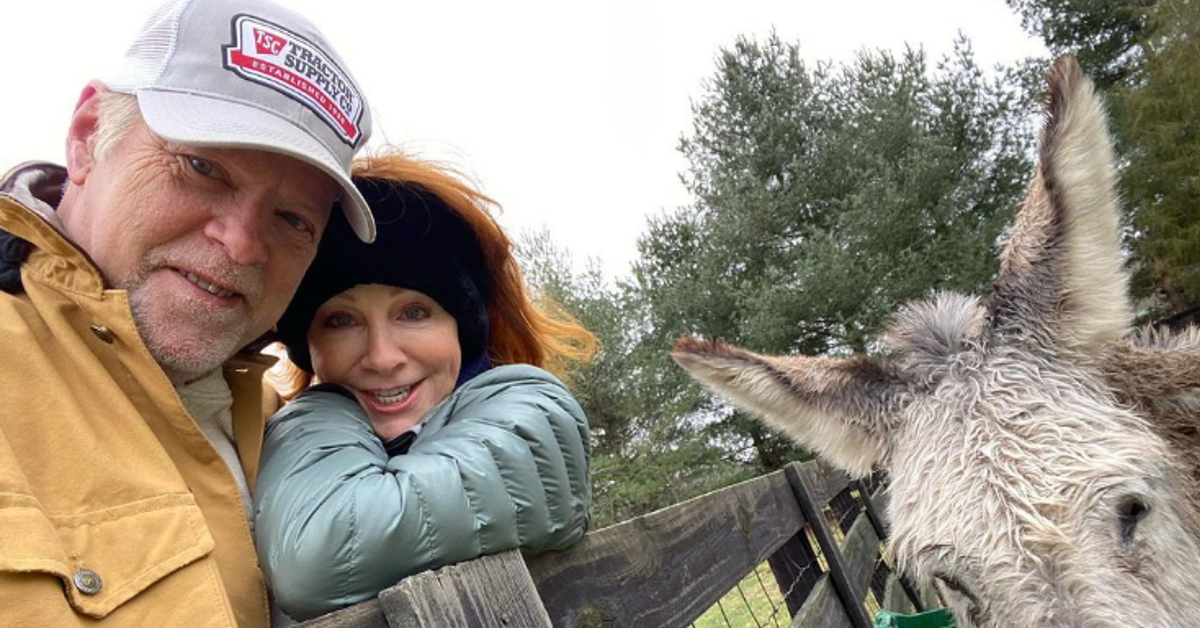 Reba McEntire Is Currently Dating 'Better Call Saul' Actor Rex Linn
Sometimes it's difficult for people to look at celebrities as actual people, which could be why so many folks are always eager to lap up whatever personal information they can gather on public figures. How many breakups have they had? What jobs did they work before they were famous? Did they ever have a freak-out at Best Buy for being charged an "open box fee" after returning an item?
One of the biggest personal queries fans have, usually, is whether or not a star's been married, and Reba McEntire is no stranger to these probes.
Article continues below advertisement
Is Reba McEntire currently married? No, but she's tied the knot twice before.
As impossible as I may find it that anyone would actively want to separate from Reba McEntire (seriously, she's the best), her prior marriage to TV producer Narvel Blackstock was apparently a one-sided decision. During a discussion with Melissa Peterman and Dolly Parton on a Sept. 21, 2020 episode of Reba's Living & Learning podcast, she got very candid about the breakup.
"The divorce was not my choice. I did not want it at all," she revealed. "So it was left up to me [to say to myself], 'OK, kid, how are you going to handle this?'" What made things even more difficult for Reba is that her relationship with Narvel was also deeply intertwined with her entertainment career.
Article continues below advertisement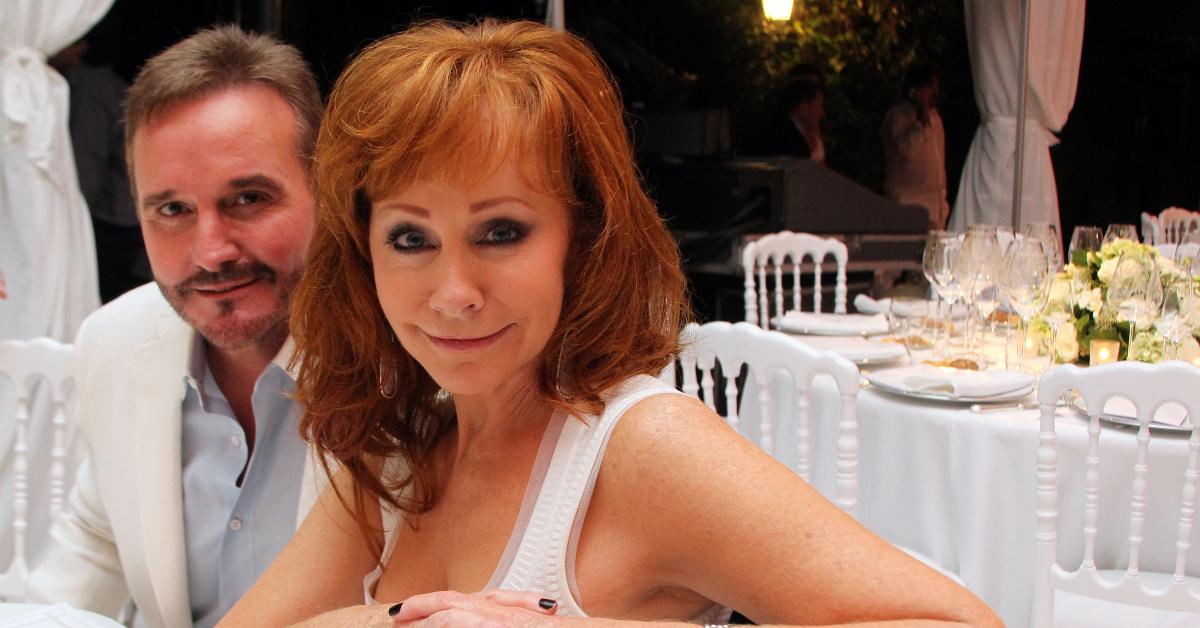 She said it was "kind of a 'buckle up buttercup' moment" and added that "the people who were literally taking care of me and my company [and] my career left me." Narvel was Reba's manager at the time, so the popular country music singer had to start from the drawing board when it came to taking her career in a different direction after they split in 2015.
Article continues below advertisement
What made the split especially difficult was the fact that Narvel and Reba had been married for so long: they exchanged vows in 1989, a year before her smash success Rumor Has It album dropped. Rumor Has It features one of the most celebrated country music covers of all time, "Fancy," which recently received new life after breakout singer Orville Peck covered it on his EP, Pony.
Article continues below advertisement
Reba McEntire used to be married to cattle rancher/rodeo star Charlie Battles, but she decided to end the relationship.
From 1976 to 1987, Reba and Charlie were an item, but according to Country Fancast, the rancher didn't know how to handle his jealousy over Reba's success. That jealousy soon turned into envy and manifested itself in heartbreaking ways, like not allowing Reba to spend time with him and his children when they went to feed cattle.
Article continues below advertisement
In a decision that was probably prompted by Reba attempting to salvage their relationship, the country music star decided to get Charlie involved in assisting with her music career. However, this ultimately led to more problems and Charlie reportedly caused friction with members of Reba's band, making work a stressful and toxic environment.
Article continues below advertisement
To make matters worse, Charlie reportedly took money from Reba's accounts without her permission and would constantly instigate fights and lash out angrily. Reba ultimately decided to divorce Charlie, leaving the Oklahoma ranch they shared together behind. She relocated to Nashville and went on to have an extremely successful music career.
Who is Reba dating now?
Today, Reba is dating actor Rex Linn who has a ton of high-profile credits to his name. He currently plays Principal Petersen in Young Sheldon and played Kevin Watchell in 12 episodes of Better Call Saul. He also had a recurring role in the Lethal Weapon TV series, and was in 187 episodes of CSI: Miami. Additionally, he's acted in feature films like Appaloosa, After the Sunset, and The Salton Sea.
Article continues below advertisement
The two look ridiculously happy with one another and Reba shares plenty of adorable selfies with her boyfriend on social media, both on the red carpet and at the ranch.