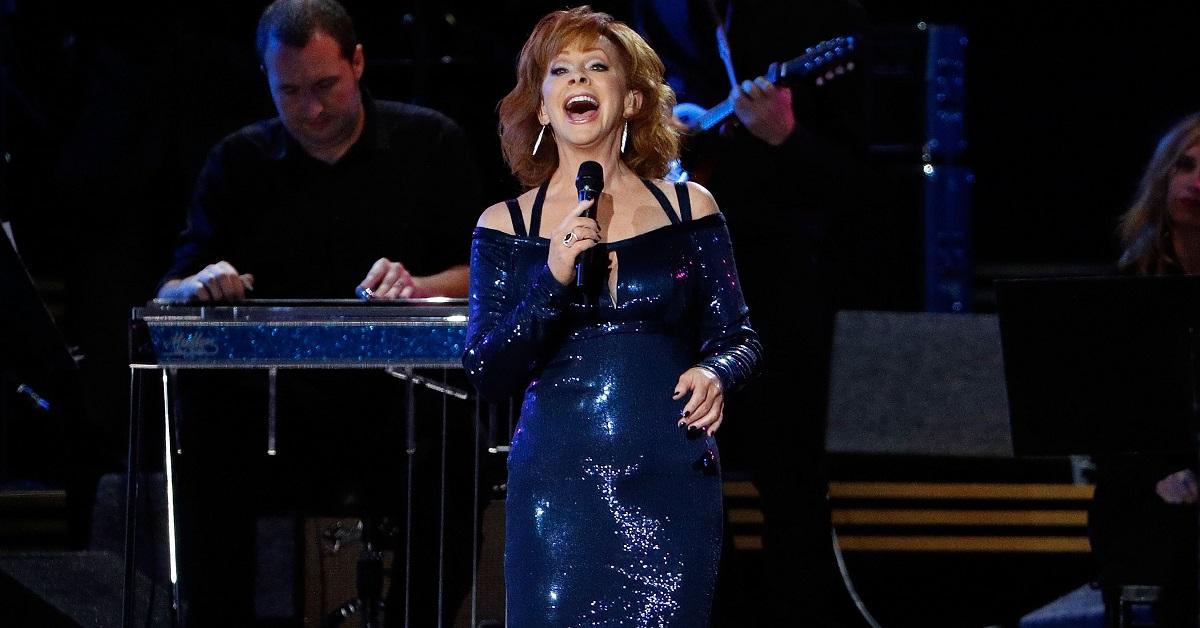 Reba McEntire Announced a New Boyfriend During an Episode of Her Podcast
One of country's biggest stars is off the market. Reba McEntire recently announced that she's entered a new relationship with CSI: Miami star Rex Linn. They have been dating since earlier this year, and apparently got close just as the coronavirus pandemic was forcing both of them to social distance and isolate. Now that the relationship is public, many of Reba's fans want to know more about her boyfriend.
Article continues below advertisement
Who is Reba McEntire's 2020 boyfriend?
Rex Linn is best known for playing Frank Tripp on CSI: Miami, but he's had a career in Hollywood that spanned several decades, and has been in a number of other TV and film projects. He's been featured on shows like Better Call Saul and Young Sheldon, and he's also been in films like Under the Silver Lake and Django Unchained. He definitely has a face that many people will recognize.
Article continues below advertisement
What is Rex Linn's net worth?
Rex Linn's net worth has been estimated at approximately $10 million, thanks largely to his work on CSI: Miami. Rex has been willing to take on a wide variety of roles over the course of his career, and his consistent ability to get work has also contributed to his success. Of course, Reba's net worth far outstrips his, but they've both achieved great success.
What has Reba said about Rex?
Although the relationship between Reba and Rex is still fairly new to the public, Reba's already offered some details about why she thinks the relationship works. "It's good to have a person to talk to, laugh with, get into subjects about what's going on. Discussions about our past, our family, funny stories, him being an actor, me being an actress. And he's very into my music. I'm very into his career," Reba said on her podcast, Living & Learning with Reba McEntire.
Article continues below advertisement
"It's just great getting to talk to somebody who I find very interesting, very funny, very smart, and is interested in me, too," the singer continued. Reba was talking to former Reba co-star Melissa Peterman when she publicly disclosed that she and Rex were dating. "I think you guys are real cute together," Melissa told Reba on the podcast.
Article continues below advertisement
Who else has Reba been involved with?
For most of her time in the spotlight, Reba was married to her manager and former steel guitar player Narvel Blackstock. They were married in 1989 and got divorced in 2015. When she married Narvel, she became step-mother to his three children, and also gave birth to a child of her own. She remains close with the entire Blackstock family and considers her step-children's children to be her grandchildren.
After she ended her marriage to Narvel, Reba began a relationship with photographer Anthony "Skeeter" Lasuzzo. During their relationship, she said that they were completely in love, but she announced in November of 2019 that they were no longer together after two years. Now, it seems Reba is finding happiness again with Rex at her side.