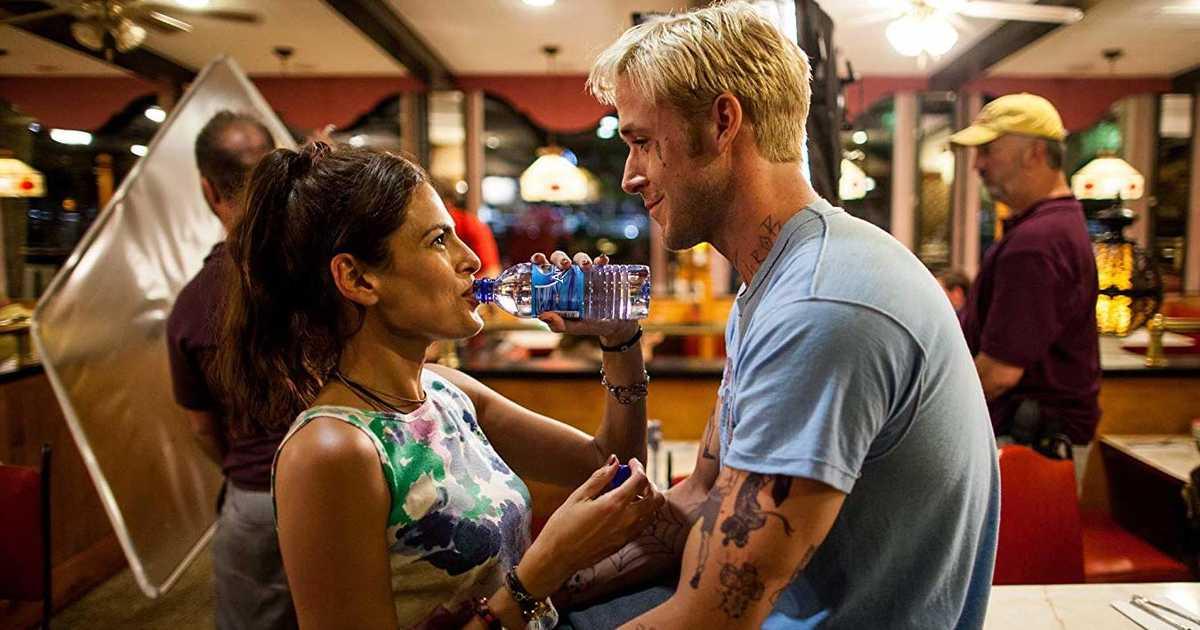 Ryan Gosling and Eva Mendes Met on the Set of 'The Place Beyond the Pines'
One could argue that the best actors are ones who get into their roles so much that they begin to have a profound effect on their personal lives. Sometimes, this occupational influence can have disastrous results — like it did with Heath Ledger and his take on The Joker in The Dark Knight. For others, there are much more romantic implications — and Ryan Gosling is known for getting entwined with his leading ladies. Fans of the Canadian actor want to know: Are he and Eva Mendes married?
Article continues below advertisement
Eva Mendes and Ryan Gosling developed a relationship while on set of 'The Place Beyond the Pines.'
The 2012 film featured three distinct storylines and a redoubtable ensemble cast that includes Ray Liotta, Mahershala Ali, and Bradley Cooper among many other familiar talents. The movie had a non-traditional structure in that it followed different timelines. And although Ryan Gosling's character is only in the first 40 or so minutes of the movie, his part is pretty much all anyone remembers from the flick. Well that and Mahershala quoting Darth Vader.
Ryan and Eva played lovers in a complicated situation on the set of the film, and like other instances in his career (Murder By Numbers, The Notebook) he developed feelings for the leading lady that transitioned into real life. However, unlike his relationships with Sandra Bullock and Rachel McAdams, he and Eva have been going strong for several years and the pair even have two daughters together.
Article continues below advertisement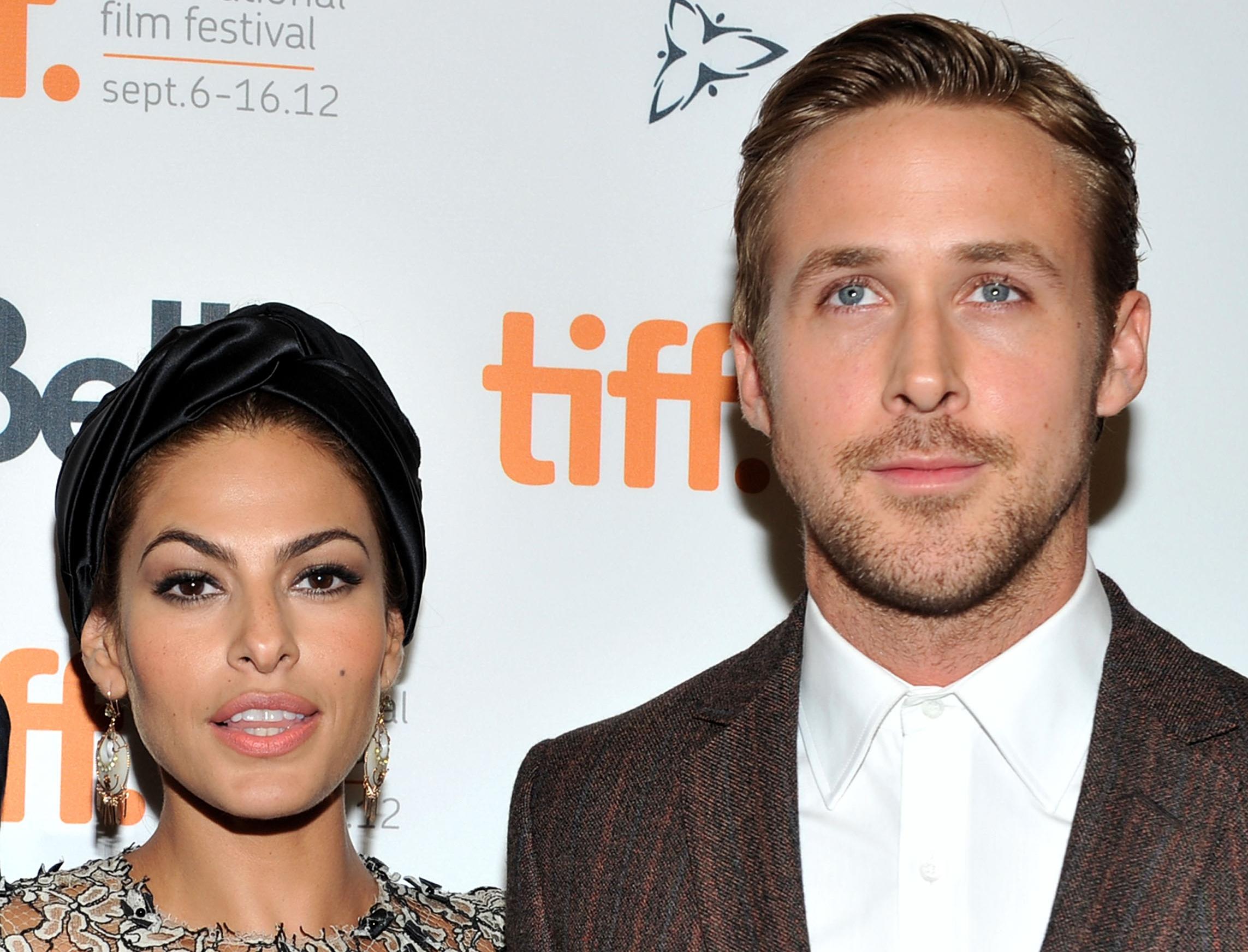 So, are Ryan Gosling and Eva Mendes married?
Despite the many rumors that the two have tied the knot, no, they aren't married. Eva said in a past interview with Women's Health that having children was "the furthest thing from [her] mind" before she met Ryan.
"Ryan Gosling happened. I mean, falling in love with him. Then it made sense for me to have ... not kids, but his kids. It was very specific to him."
Well if that's not the most romantic thing I've ever heard.
Article continues below advertisement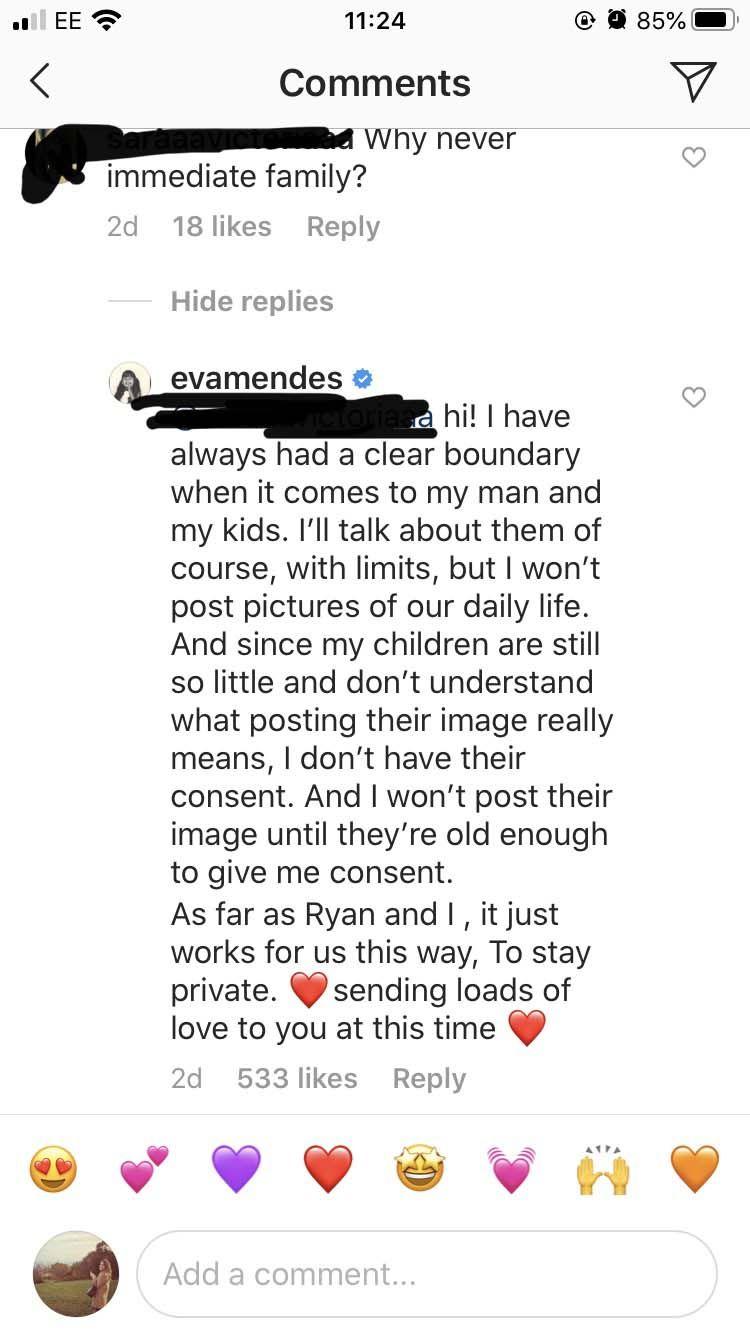 While they aren't married by law, they've pretty much been together since 2011 and are extremely protective of their relationship, along with their children, Esmeralda Amada and Amada Lee. For the most part, they keep their personal life private, so you won't be seeing many paparazzi photos of Ryan and Eva on family outings, or even on anyone's Instagram account.
Article continues below advertisement
Eva Mendes had a tremendous response to someone who told her to "get out more."
Everyone's been getting a little stir crazy with COVID-19 keeping us indoors, even celebrities who quarantine in pretty lush circumstances. Eva uploaded a throwback photo of herself on Instagram running on the beach. In a comment for the photo she wrote, "Haven't seen a beach this year. Haven't been on a run this year."
One commenter wrote, "You need to tell Ryan to get you out more."
The thing about in-demand celebrities is that their phones are constantly ringing off the hook with job offers and potential deals. When you've been in top-tier projects, the possibilities are also endless when it comes to getting new films produced, not to mention sponsorship and advertising deals.
Article continues below advertisement
So Eva, along with other celebrities, have a lot better things to do than scan the comments section of their social media pages and respond to folks. However, she did take umbrage by this dude's comment who suggested that Ryan was somewhat of a bad boyfriend, so she let them have it by stating, "no thank you, I'm good. Rather be home with my man than anywhere else in the world."
Article continues below advertisement
First off, I'm swooning. Second off, the response ended up inspiring a ton of hilarious responses from other Instagram users. Like one person who said they'd rather be at home with her man too. Another said that "she sounds clingy," but I'm assuming that person's never been in love before. Let's say a prayer for them.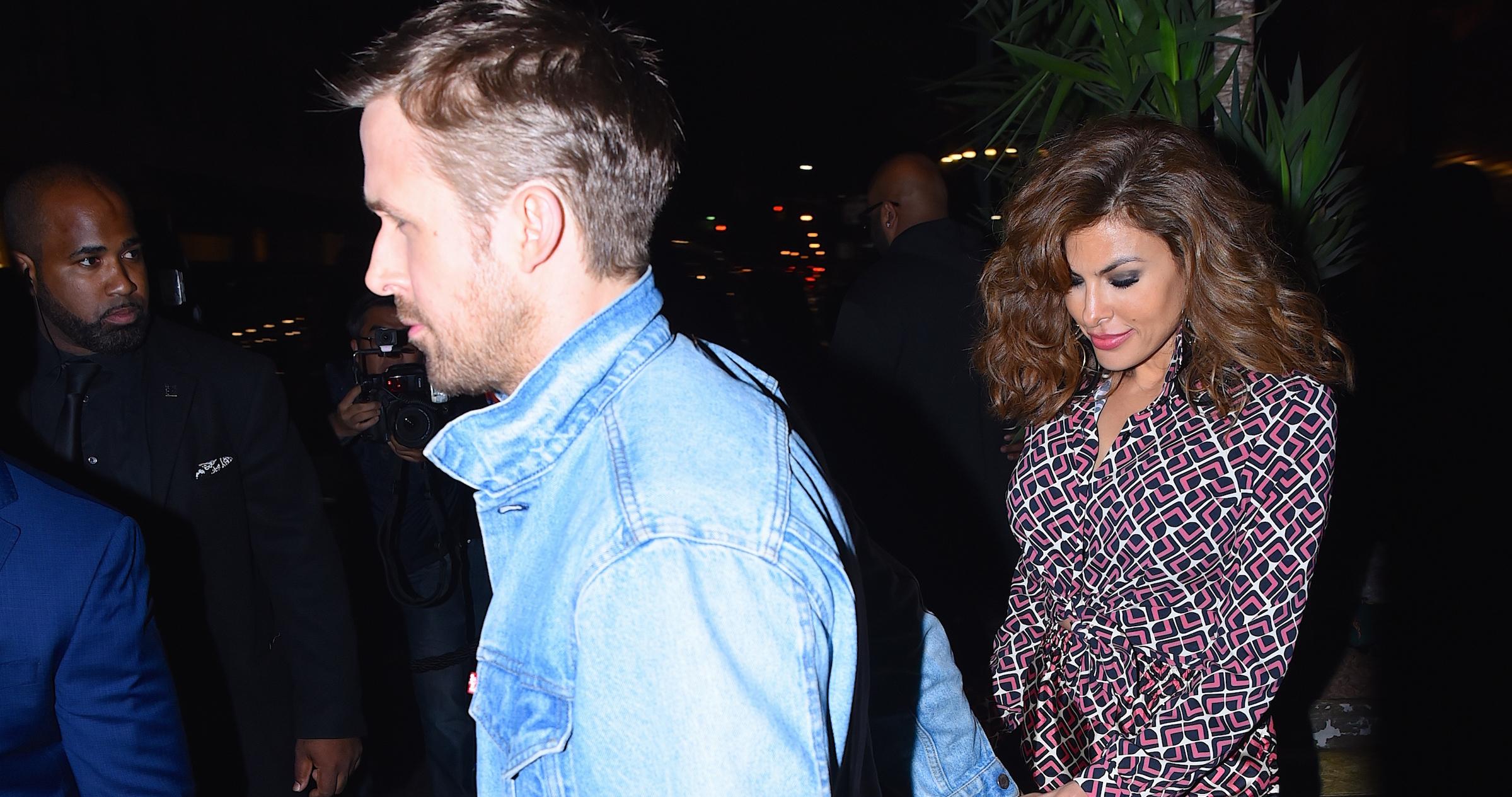 Article continues below advertisement
Ryan's latest high profile role was as Neil Armstrong in the excellent First Man, and he's set to lead in the biggest-budget Netflix original film of all time: The Gray Man. The espionage thriller is directed by Anthony Russo (of Avengers fame) and also stars Chris Evans. Eva's IMDb page shows her last credit as Cat in Lost River, and doesn't indicate she's set to appear in any films.
It's important to note that 2014 was also the year the couple had their first child, so it could be that she's just been focusing on raising their kids before she decides to get back into acting again. Oh, and she also collaborated with New York & Company to develop her own line of clothing that's absolutely stunning, even if she hasn't been acting.