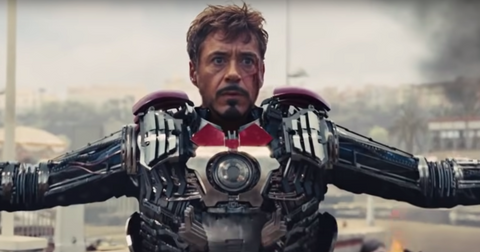 There's a (Small) Chance We'll Actually See Robert Downey Jr. in Another Marvel Movie
By Abi Travis

Oct. 7 2019, Published 4:30 p.m. ET
OK, before you keep reading we just want to make sure you know that we will be discussing major Marvel Cinematic Universe spoilers here. Like, major MCU spoilers. If you're not caught up on, you know, who is dead and who is alive, you should fix that before continuing on.
Article continues below advertisement
Tony Stark is dead. Super dead. All the way dead. (Told you there'd be spoilers.) In most cases, that would probably mean that we're never going to see the cocky tech genius/zillionaire again — but can that really be true? Is Robert Downey Jr.'s Marvel career over? Or could the folks behind our favorite superhero franchise have big plans up their sleeves?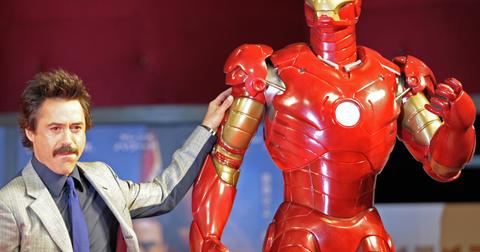 Article continues below advertisement
Is Robert Downey Jr. done with Marvel?
After Tony Stark's death in Avengers: Endgame, fans were left reeling. After appearing in nearly every single Marvel Cinematic Universe film, we suddenly had to wrestle with the fact that, unless there was a flashback scene (maybe?) or the introduction of Star Wars-esque Force Ghosts (unlikely), we'd never again see Robert Downey Jr. in a Marvel movie.
In a recent interview done with Sam Jones of The Off-Camera Show, Robert seemed to confirm that he has truly cut ties with Marvel, saying: "First thing you learn in theater arts: Aesthetic distance. [...] I'm not my work. I'm not what I did with that studio. I'm not that period of time that I spent playing this character."
Article continues below advertisement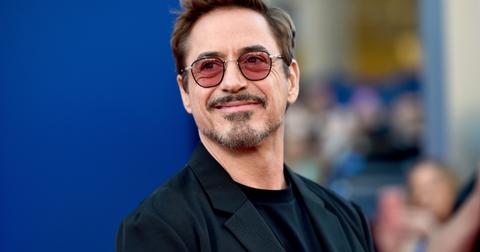 In a further twist of the knife, he continued: "And it sucks because the kid in all of us wants to be like, 'No! It's always gonna be summer camp and we're all holding hands and singing kumbaya. Isn't it?' It's like, 'no! Snap out of it.'"
Article continues below advertisement
That seems to be RDJ's official stance on the matter: Snap out of it. (Sidenote: Is anyone else a tad bothered by his use of the word "snap"? Did he actually watch Avengers: Infinity War?!
Nevertheless, there are rumors that RDJ will be returning as Iron Man in the 'Black Widow' movie.
Since Black Widow takes place between Civil War and Infinity War (when Tony Stark is still alive), there's a chance that Robert Downey Jr. could be returning as Iron Man in the film. It'd make sense, seeing as the character of Natasha Romanoff (and her superhero identity Black Widow) was first introduced in an Iron Man film — Iron Man 2, to be specific. Perhaps Tony could use some fancy technology to help Natasha hide from the United Nations.
Article continues below advertisement
It's rumored that Robert Downey Jr will be in black widow 🤔 if anything he'll only appear as Tony Stark. Makes sense because of the supposed timeline of the movie

— ReggieReg (@TruthsRebirth) October 5, 2019
Article continues below advertisement
In fact, a recent Deadline report actually straight-up says that "Downey will be seen in the role of Stark one more time [...] in the Marvel prequel Black Widow in May 2020." As you can imagine, that line sent the Internet into a bit of a tizzy — but the information is still unconfirmed. 
Article continues below advertisement
Plus, even if Tony Stark is in the film, there's a good chance that it'll be nothing more than a cameo role. Still, we won't deny that we'd love to see Robert Downey Jr. on the big screen as Iron Man just one more time.
In the meantime, we're looking forward to both Black Widow (premiering May 2020) and to whatever Robert Downey Jr. has planned for his post-Marvel future.