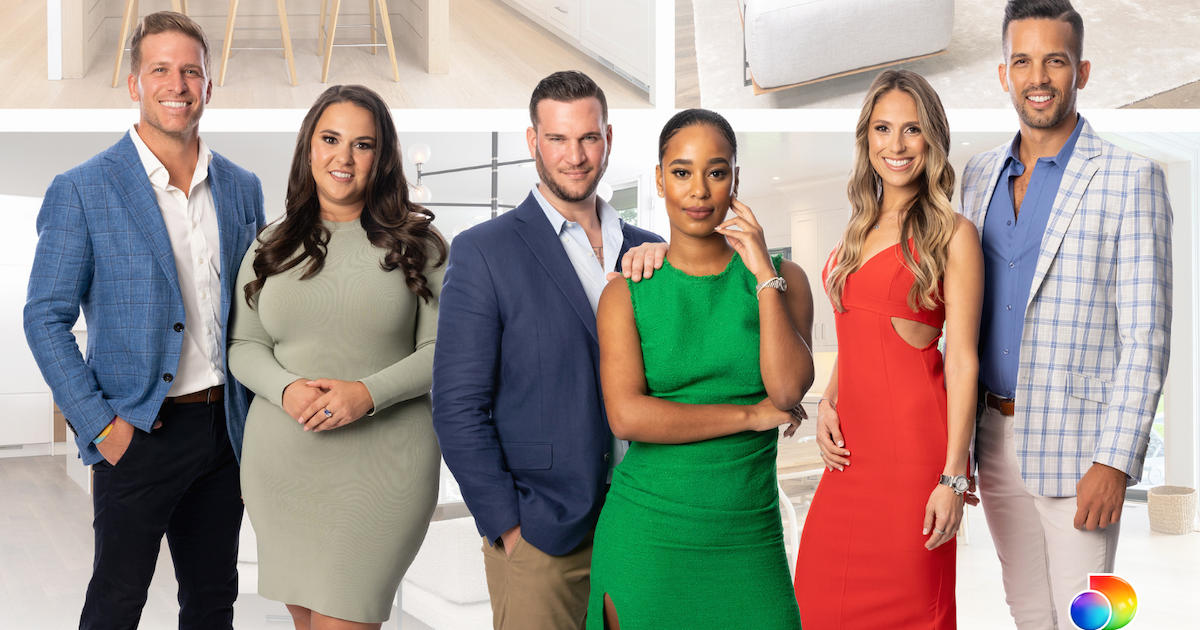 Michael Fulfree on the Authenticity of 'Selling the Hamptons': "There Is Nothing Set up" (EXCLUSIVE)
When elite New York City millionaires look to leave their apartments during the hot summer months, they often seek refuge in the Hamptons. Because these wealthy buyers have been spending more and more time out east as a result of the ongoing COVID-19 pandemic, real estate agents have flocked to the area in the hopes of selling them multimillion-dollar properties.
Article continues below advertisement
The new Discovery Plus series Selling the Hamptons follows six agents who work at the Nest Seekers International office in the Hamptons. The cameras captured the ultra-dramatic 2021 peak-selling season for the show.
While stars J.B. Andreassi, Peggy Zabakolas, and Michael Fulfree are veterans in the area (and all have reality TV experience with the one-season Netflix series Million Dollar Beach House), the newer transplant agents are threatening to take over the office — and to snag the limited inventory of listings.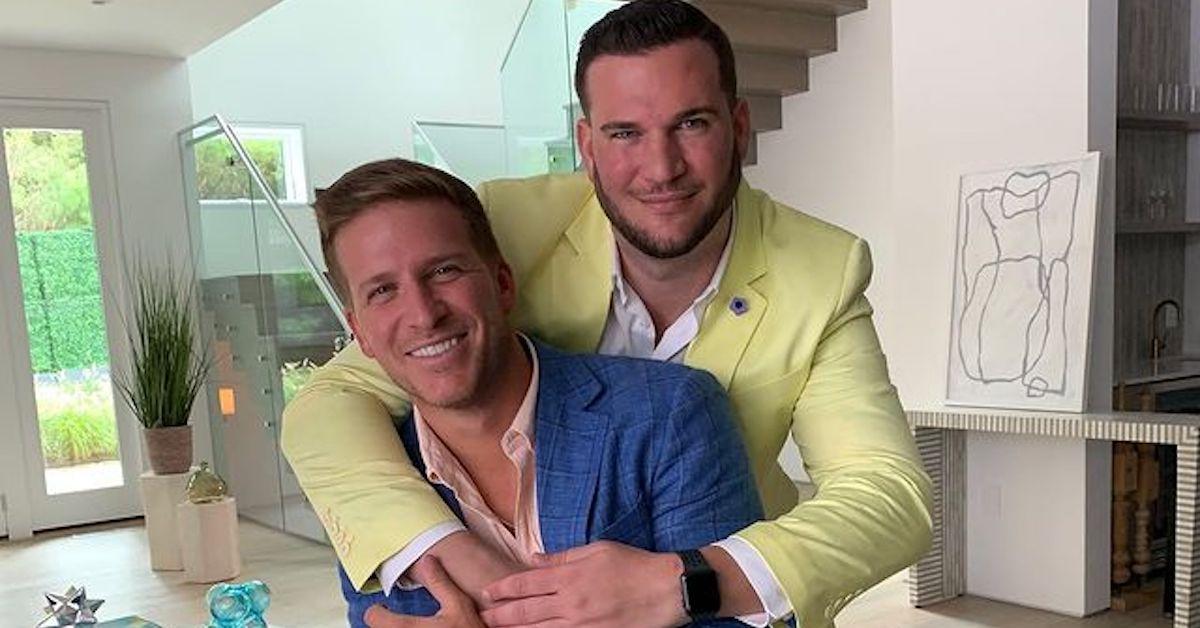 Article continues below advertisement
Though the Selling the Hamptons cast members all work for the same brokerage, the industry itself is cutthroat, which leads to plenty of drama.
Halfway through the season, Distractify caught up with Michael Fulfree to discuss how real the show is, and how it stands apart from other programs like Million Dollar Beach House.
Is 'Selling the Hamptons' real? Star Michael Fulfree discussed the show's authenticity: "There is nothing set up."
While the comparisons to other real estate reality shows are inevitable (especially since three cast members appeared on Million Dollar Beach House), Michael noted that Selling the Hamptons stands on its own.
"It is really a completely different show," Michael shared exclusively with Distractify, before adding that he had to audition, and that his presence on Million Dollar Beach House didn't make him an automatic "shoo-in" for Selling the Hamptons.
Article continues below advertisement
Once he did get cast, Michael shared that the goal was to make the show feel more like a "day-in-the-life" YouTube vlog than a reality show with staged drama and over-the-top catfights.
"We wanted this to almost be a docuseries," the Long Island native said. "There is nothing set up, and we just go for it. Our lives are so crazy anyway, and they're able to get that [on the show]. You literally get lost — sometimes I forget that I'm even on camera."
Article continues below advertisement
The emphasis is, therefore, on the properties, and on the deals — which can often involve two agents from the Nest Seekers office.
"It's really transactional; it's not all about drama with the things that are going on personally," Michael continued. "It's really about [the] drama that's happening with deals."
While the show highlights the elaborate open-house parties and those big, six-figure commission checks, the deal-centric focus means that their failures or lost listings are shown as well.
On the third episode, viewers see Michael miss out on a $12 million listing because the owners aren't ready to sell. He happens to take the disappointing phone call while grabbing a meal with his co-star, Mia Calabrese.
Article continues below advertisement
"I literally got that call while I was sitting there with Mia, it's not TV magic. It wasn't lucky for me, but it was very lucky for that to happen on camera," the agent added about how authentic the show is. "They're showing those losses. They're not just showing the agents making a commission on every single episode."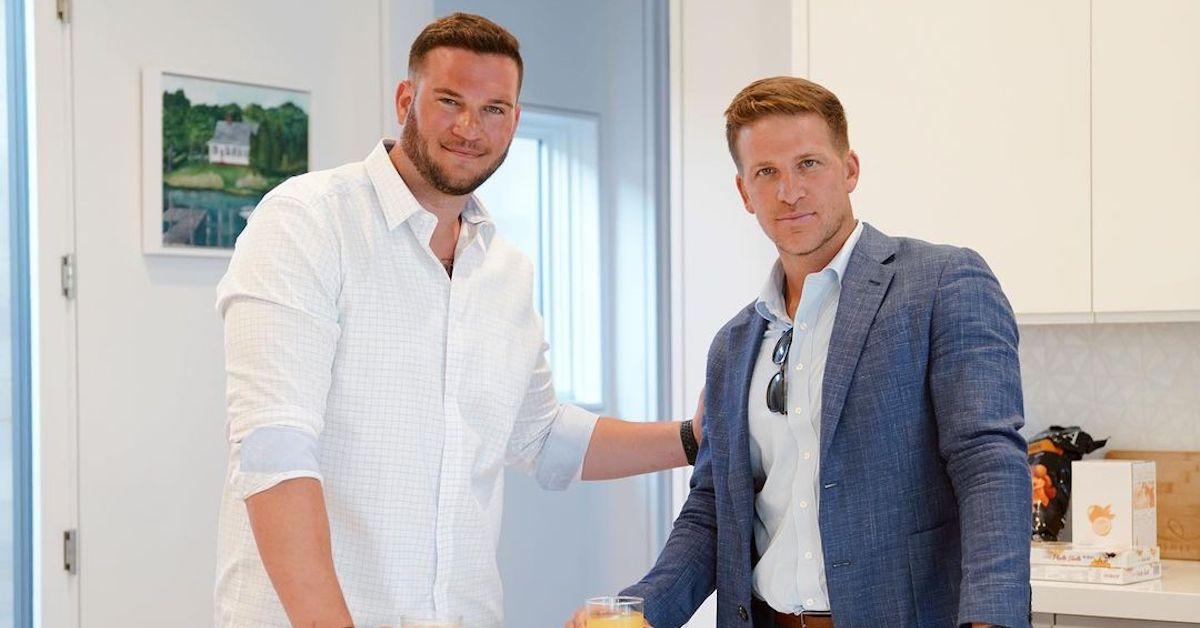 Article continues below advertisement
The agent noted that it was "almost impossible" to balance fatherhood with his real estate career and filming the show.
When Michael filmed Million Dollar Beach House in 2019, his wife, Samantha Fulfree, was pregnant with their first child. In the sixth and final episode of the series, Michael shared a video message with his colleagues, announcing the birth of his son, Luca John Fulfree.
Once production commenced on Selling the Hamptons about two years later, Michael admitted that things were a bit more difficult on him. He was trying to balance his busy real estate career with filming the show, and also being a present figure in his son's life.
Because his wife has a big career as the owner of Cancos Tile, there were many times when both spouses had hectic days.
"It made it almost impossible to handle," he said. "Some days, you break down, and it's a lot, and some days, it's a lot easier."
The agent noted that the nature of his real estate business means that he often has to be on call for his clients.
Article continues below advertisement
"In real estate, I'm dealing with multimillionaires and, in some cases, billionaires. A lot of them do not care about your schedule — you work for them. If you're going to see a six-figure or even a seven-figure commission, you're going to be a full 24/7 concierge service. I will never sugarcoat it for any other parent, handling that with a child is very, very, very, very difficult," Michael shared about his work-life balance. "My kid literally means everything to me in my life, and that's what I work for. It's challenging."
Since he filmed the Discovery Plus show, Michael's son has started Pre-K — which could make it easier for the agent to return for a second season, if the show is renewed.
Until then, new episodes of Selling the Hamptons drop on Thursdays on Discovery Plus.