Serena Williams Announces Her Retirement From Tennis to Focus on Family
Is Serena Williams retiring from tennis? She discussed her future in the sport for an August 2022 'Vogue' cover story.
Regarding tennis, it's safe to say that Serena Williams is basically the GOAT. Literally, she's the greatest of all time. Just try to name another player who's won an Australian Open while pregnant.
This and so much more have turned her sports fame into certified icon status. Her professional career has spanned nearly three decades, and she's done it all while being a wife, mom, and businesswoman.
Article continues below advertisement
Even with all of this success, people have wondered for years whether Serena might soon retire from tennis. The question drew further speculation when Serena lost to Naomi Osaka during the 2021 Australian Open semifinal.
Serena seemed to take the loss like a champ, waving to the crowd as she received a standing ovation. However, she later broke down while speaking about her defeat, leading many to fans worry that Serena might be ready to leave tennis behind.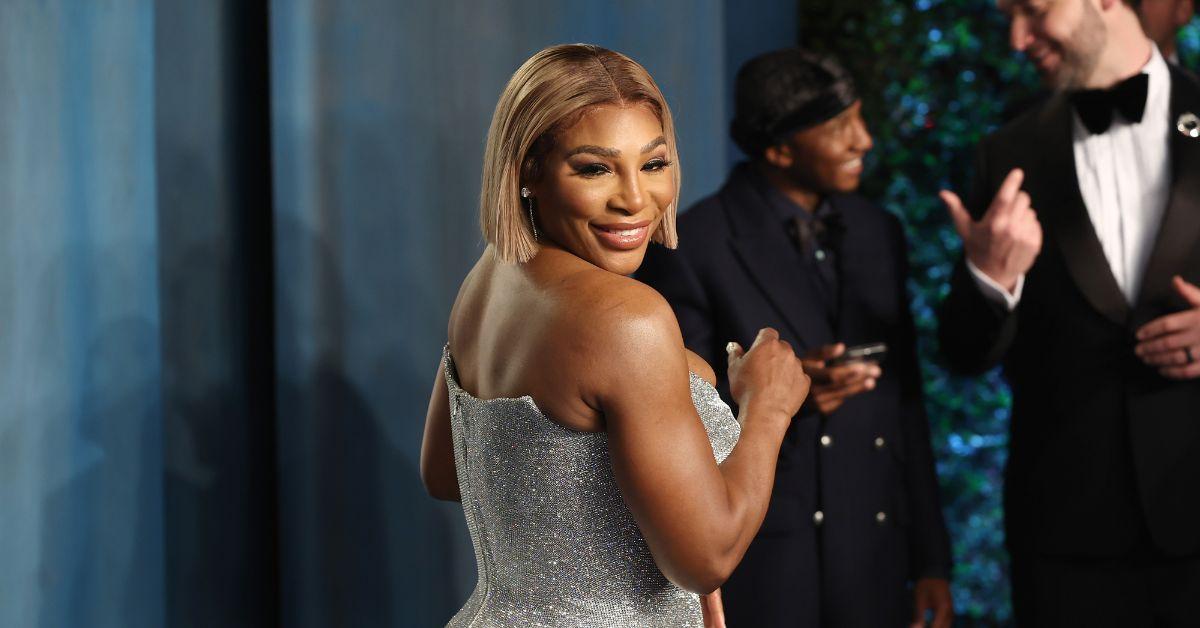 Article continues below advertisement
Is Serena Williams retiring from tennis?
In August 2022, Serena announced on Vogue's website that she's retiring from tennis after nearly 30 years on the court. Serena, who began playing professionally with her sister, Venus, in 1995, explained that she decided to focus on growing her family. The choice became apparent after her daughter, Olympia, said she wanted a little sister.
"Believe me, I never wanted to have to choose between tennis and a family," Serena wrote. "I don't think it's fair. If I were a guy, I wouldn't be writing this because I'd be out there playing and winning while my wife was doing the physical labor of expanding our family."
Serena also said that entering her 40s has changed her perspective. According to her, she wants to spend these years building her family with her husband, Alexis Ohanian. However, the athlete admitted that she isn't entirely happy about retiring.
Article continues below advertisement
"I've been reluctant to admit to myself or anyone else that I have to move on from playing tennis," Serena said. "Alexis, my husband, and I have hardly talked about it; it's like a taboo topic. I can't even have this conversation with my mom and dad. It's like it's not real until you say it out loud."
Article continues below advertisement
Serena Williams' retirement forfeits her from breaking a tennis record.
Right now, Serena has 23 Grand Slam titles to her name. One more and she will have tied with Margaret Court, who currently has the most Grand Slam singles titles of any female player. Unfortunately, Serena's retirement means she won't get the chance to beat Margaret's record. While the Compton native said she's well aware of that fact, she's proud of the accomplishments she's made.
"I went from a C-section to a second pulmonary embolism to a Grand Slam final," Serena noted. "I played while breastfeeding. I played through postpartum depression. But I didn't get there ... I didn't show up the way I should have or could have. But I showed up 23 times, and that's fine. Actually, it's extraordinary. But these days, if I have to choose between building my tennis résumé and building my family, I choose the latter."