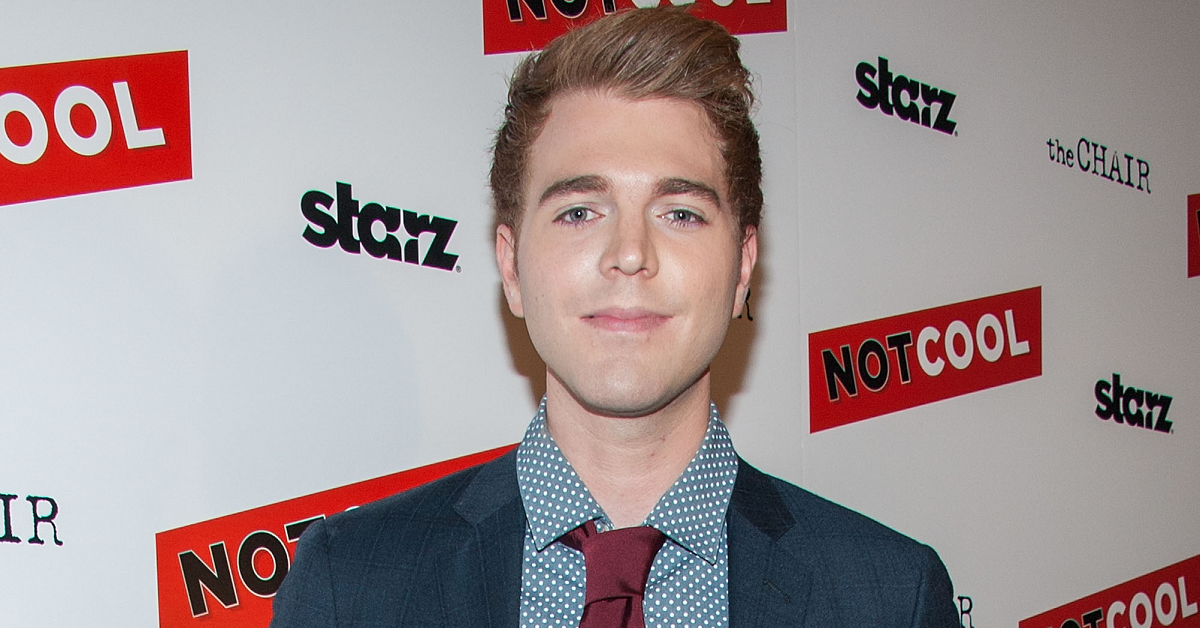 Shane Dawson Is Not Dead, Despite What Twitter Trends May Lead You to Believe
Shane Dawson is the latest famous person to be the subject of a false rumor, but those who used to follow him want to know if Shane Dawson is dead.
Not everything you read on the internet is true. Shane Dawson is the latest celebrity to be rumored dead on Twitter. The YouTuber, whose videos were demonetized after he faced a backlash over past comments and racially offensive comedy sketches, has been trending on the platform in recent days. Now, users want to know whether Shane is actually dead.
Article continues below advertisement
Is Shane Dawson dead?
Shane Dawson is not dead, even though the notion that he was was trending on Twitter for much of the day on April 14. The phrase was trending not because of any breaking news, but because anime fans were tweeting out the phrase along with pictures of their favorite characters.
"Shane Dawson died?? Rip lol anyways look at Deku smiling and blushing," one user tweeted.
Article continues below advertisement
This has become a popular tactic among certain fan communities. Tweeting out a phrase along with information that has nothing to do with it is a way to break Twitter's algorithm. The phrase starts trending, and then users see that it's trending and are curious what happened. They click into the topic and see that users are actually tweeting about their favorite anime characters or K-pop bands. These fans are hacking Twitter, and it's working.
Some users were upset about the fake hoax.
Although the anime fans who got the phrase trending likely think they were just having some harmless fun, there were those who felt that these kinds of comments went too far. "People are sick! It's funny right? It's a shame if he's not? Best day ever? What the f--k is wrong with people?" one user wrote. "Who laughs at s--t like that, for all of Shane's faults he is someone's son, someone's partner, someone's best friend, someone's family. Think of them before popping off."
Article continues below advertisement
Shane has become a controversial figure in recent years.
For reasons that have nothing to do with the false rumors of his death, Shane has become a controversial figure on the internet in recent years. After rising to prominence during the earliest days of YouTube, he eventually became a prolific YouTuber known for creating a diverse array of video content.
Article continues below advertisement
After establishing an enormous presence on YouTube, the company decided to demonetize all of his video content on the platform indefinitely. This decision came following a wave of backlash over Shane's past remarks, including videos that relied on racist caricatures of Black people and other minorities. He also used blackface in some sketches depicting Chris Brown and Wendy Williams, which furthered the allegations of racism.
In a video apology, Shane attempted to take responsibility for his past actions. "It is something I did for shock value or because I thought it was funny. It's all gross and I promise that that is not real; that is not me," he said.
His apology seemed to be a case of too little too late, and Shane was soon demonetized on YouTube. Given the problematic nature of his past on the platform, it doesn't seem like there was any way he could have avoided that fate.