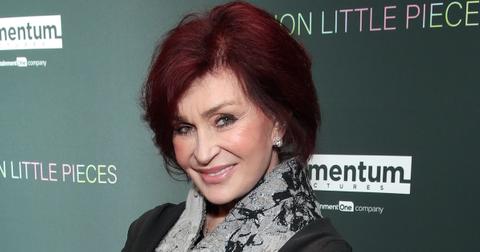 Is Sharon Osbourne Still on 'The Talk'? Her Family Has Had a Tough Year
By Michelle Stein

Jan. 21 2020, Published 1:46 p.m. ET
In light of Ozzy Osbourne's recent health update, plenty of fans are likely curious how it has affected not only the singer — but his family, too. Among the questions floating around out there is: Is Sharon Osbourne still on The Talk?
Article continues below advertisement
On Jan. 21, Ozzy and Sharon made an appearance on Good Morning America to reveal a shocking diagnosis: Parkinson's Disease. "It's been terribly challenging for us all," the 71-year-old heavy metal rocker said of the past year, in reference to having pneumonia and suffering a fall at his home n Los Angeles, according to People.
He added, "I did my last show New Year's Eve at The Forum. Then I had a bad fall. I had to have surgery on my neck, which screwed all my nerves."
Sharon went on to reveal Ozzy's specific type of Parkinson's: PRKN2. She explained that it's "not a death sentence by any stretch of the imagination, adding, "It's like you have a good day, a good day, and then a really bad day."
Article continues below advertisement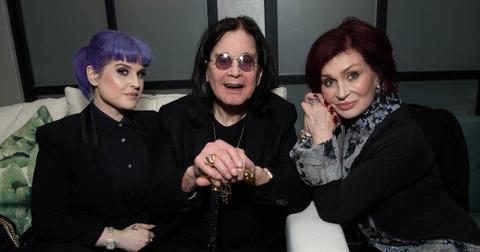 Sharon actually talked about Ozzy falling in November.
Ozzy's health struggles over the past year haven't exactly been top-secret; it's just that fans finally have an official diagnosis to help explain what they already knew.
In November 2019, Sharon opened up about the horrible fall Ozzy suffered in February. He had been returning from a middle-of-the-night trip to the bathroom when the he tripped on a rug and hit his head on a nightstand and then was "in flight" falling backwards.
Article continues below advertisement
"It was so quick and he was so sleepy that he didn't instinctively put his hands out to break the fall," Sharon told The Sun. "So he then hit his head again, on the corner of our bed, which has a metal frame. Isaw it happen but I couldn't get to him in time."
An MRI scan found that metal bolts — which were used reconstruct Ozzy's collarbone following a 2003 quad-bike accident — had actually dislodged. Ozzy's spinal cord was compressed was compressed, too. (Ouch!) "He was in surgery for five hours and afterwards they told us it would take him a year to recover," Sharon told the publication.
Article continues below advertisement
So is Sharon still working on 'The Talk'?
Despite her husband's medical struggles, Sharon has continued her work on The Talk. Back in October, she opened up during an appearance The Kelly Clarkson Show about her past 10 years as a host for the show. And it looks like she has no plan of giving it up anytime soon.
"I keep saying this because it's true: It's the only show that I've done that I've never gotten fired from," Sharon confessed, laughing. "It's true! Every show I've ever done, I get the boot."
To that, Kelly replied, "You're fired because they can't handle it. They can't candle the awesomeness."
"I'll stick with that," Sharon chuckled.
Article continues below advertisement
Sharon went on to share that among her favorite people she's interviewed on The Talk are Elton John and Keanu Reeves. "Oh, I love Keanu Reeves!" Kelly exclaimed, " to which Sharon agreed, "He is just the best. I love him."
Of some of the moments that haven't gone as expected on The Talk, Sharon shared a story about her stick-on nails falling off into food during cooking segments. She also opened up about one time a tooth randomly fell out during a talking segment.
Article continues below advertisement
As for why Sharon has no intention of stopping her work on The Talk? "It gives me such joy sitting here, this lot, with you," she said, gesturing to the audience and then to Kelly. "Why would I give up being able to meet amazing people?"
Turning again to Kelly, Sharon added, "So if you're a people person like us, and somebody says you can't do it anymore, it would be like, 'Then what an I doing here?'"
Clearly, Sharon plans to remain part of The Talk for many years to come. In the meantime, hopefully Ozzy is able to get the medical support he needs to manage his Parkinson's.
And hopefully, 2020 is much, much better for the Osbourne family as a whole.