Steve Harvey's Current Marriage Is His Longest Yet
Is Steve Harvey married? The multi-hyphenate star has been married before, but does he currently have a wife? Here's what we know.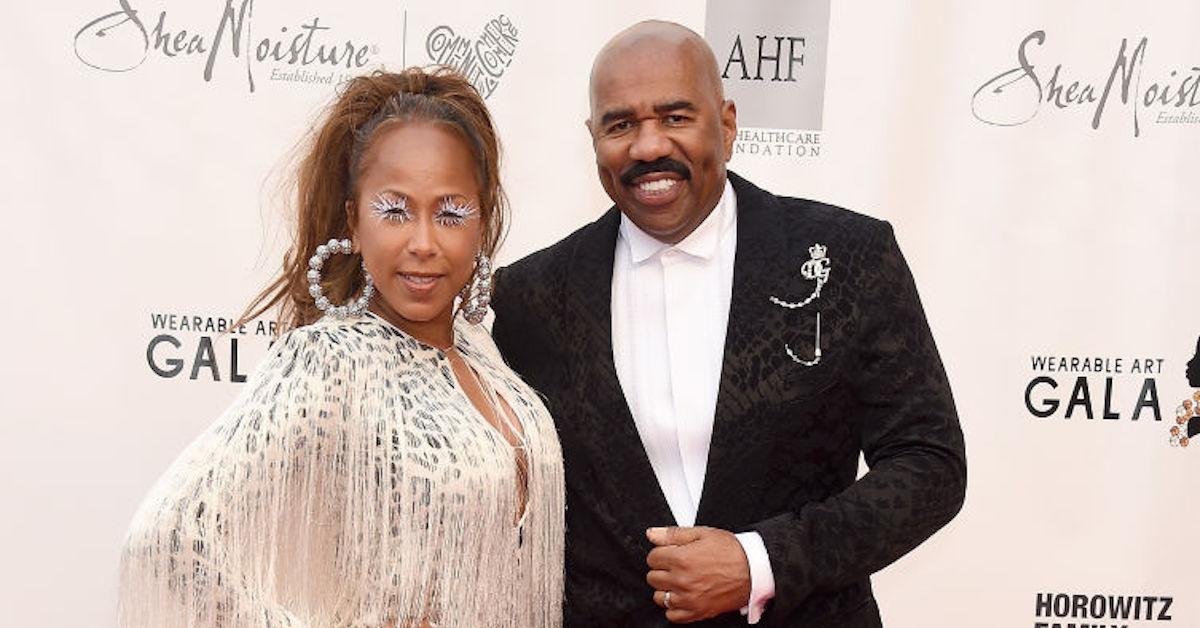 From humble beginnings as the son of a coal miner, Steve Harvey has worked hard to get to where he is today. The six-time Emmy Award winner is one of the most well-known comedians, and has enjoyed a career that has spanned two decades.
Article continues below advertisement
While Steve has enjoyed a lot of success in his professional life, his personal life has arguably been a bit more of a challenge. Is Steve Harvey married? When it comes to his previous relationships, he's faced a lot of ups and downs.
Here's a more in-depth look at the many marriages of Steve Harvey.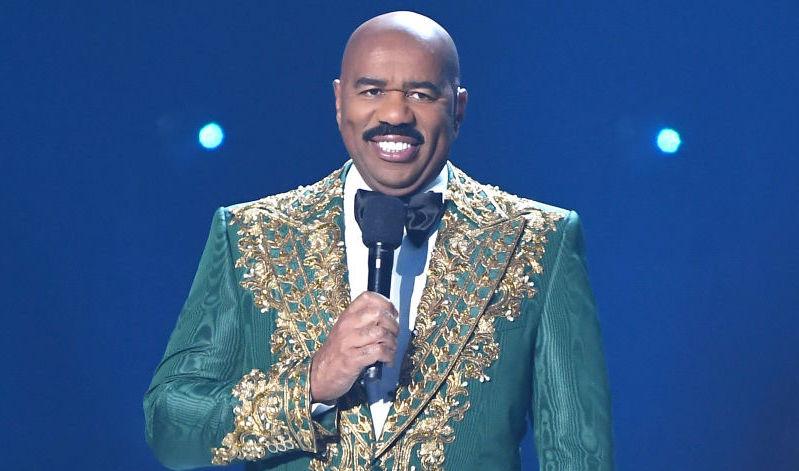 Article continues below advertisement
Who is Steve Harvey's wife? Who are his exes?
Steve's first wife was Marcia Harvey. The Washington Independent reports that the couple married in 1980 when Steve still worked as an insurance salesman. But after trying stand-up for the first time and winning the $50 prize money, Steve was hooked to his true passion.
Despite being a newlywed with twins Brandi and Karli, Steve quit his job to pursue a career as a comedian. Naturally, this didn't go over well with Marcia and after a year of financial instability as well as alleged infidelity on Steve's part, the couple separated and officially divorced in 1994.
Article continues below advertisement
Steve married his second wife, Mary Lee Harvey, in 1996 and the couple welcomed a son, Wynton, in 1997. But, according to NY Daily News, the marriage dissolved due to Mary finding out about an affair Steve was allegedly having.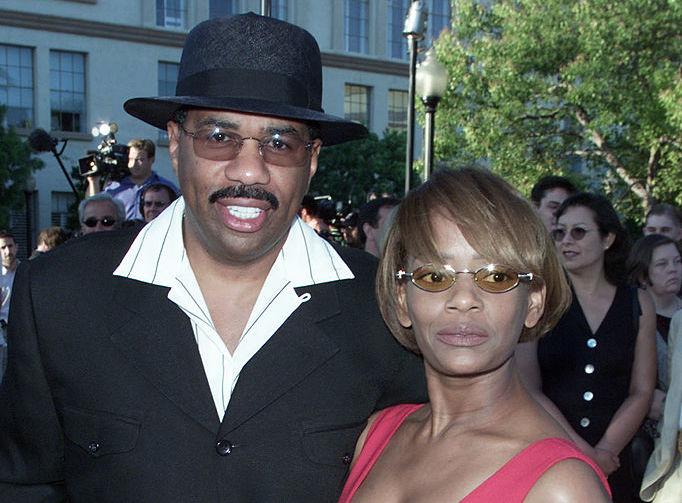 Article continues below advertisement
In 2009, the divorce was finalized with a $40k per month settlement for Mary, plus a gag-order on the details of her marriage to the then- star of The Steve Harvey Show.
Things got messy when Mary Lee violated the order by posting since-deleted YouTube videos accusing Steve of leaving her homeless after the divorce and turning their son against her. However, court documents showed that not only was she not left homeless, but Steve had actually left her with a couple of properties in the split.
Article continues below advertisement
Mary sued Steve again in 2017 for child endangerment, torture, conspiracy against rights, kidnapping, murder, breach of contract, and intentional infliction of emotional distress. However, as TMZ reports, the judge threw out the $60 million case, so Mary didn't really get anywhere with that.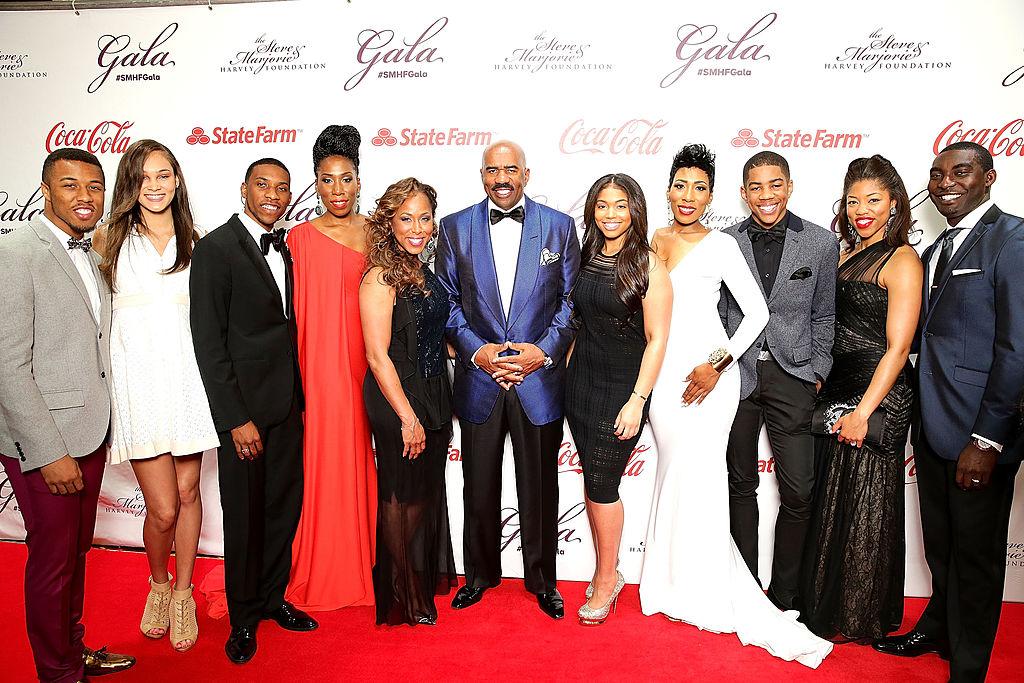 Article continues below advertisement
According to Parade, Steve met his current wife, Marjorie, in 1990, but the couple didn't start dating until 2005. The two married in 2007 and Steve also adopted Marjorie's three children from a previous marriage.
Steve and Marjorie now live as a blended family, along with Steve's children. The seven kids were initially not thrilled with the idea, Steve told People. While his response was to tell them to "deal with it," Marjorie took a more nuanced approach.
"When you're dealing with a blended family, everyone is coming from a place of broken," she said. "We knew this was right. But I just told them, 'Everyone is included. Everyone has access to their parents. Whatever you didn't have before, don't let that interfere with what you can have now.'"
Her words seemed to have an effect because now, "We're Mom and Dad to everybody," she gushed. Together, Steve and Marjorie also have five grandchildren: Benjamin, Elle, Noah, Rose, Ezra, and Joey.
At 14 years and counting, this is Steve's longest marriage yet. Here's to wishing Steve and Marjorie many more.